Saving our wildlife – one day at a time
WORDS: PHOTOGRAPHY
Early on a chilly winter's morning, staff and volunteers at the Currumbin Wildlife Hospital (CWH) take up their posts for both scheduled and unexpected procedures for the day.
By mid-morning a sick, wild female possum and her baby are brought in and every effort is being given to attend to both mum and bub in the emergency area.
Down the hall and around the corner, visitors stand on the outdoor observation deck looking through the floor to ceiling glass windows to watch a mature-aged dingo from Currumbin Wildlife Sanctuary undergo surgery while other staff members perform a health check on a koala.
Several other animals are under watchful eyes in the intensive care and recovery room areas inside the Hospital, as others are rehabilitating in outdoor enclosures made specifically for them.
An air of expectancy is prevalent among everyone at the Hospital, who are committed to ensuring the best possible care is given to every patient on any given day.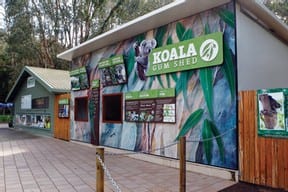 "Assisting members of our local wildlife community with much needed assistance to recover from traumatic injury or sickness is at the very heart of the free service Currumbin Wildlife Hospital provides," says General Manager Currumbin Wildlife Sanctuary – Life Sciences and Senior Veterinarian at the Hospital, Michael Pyne.
"Yet, it is also about maintaining the health and wellbeing of valued animals in the Currumbin Wildlife Sanctuary, and promoting the conservation of a number of Australia's native species who face extinction."
Dr Pyne adds that this is by no means an easy feat, considering that the CWH relies heavily on a public – both private and corporate, donation basis through the Currumbin Wildlife Hospital Foundation Trust – being a not-for-profit charitable trust, and is affiliated with the National Trust of Queensland through the Currumbin Wildlife Sanctuary.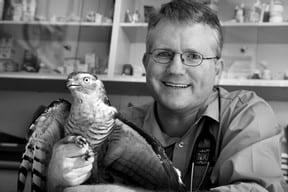 "We are very fortunate that hospitals (human hospitals) donate a lot of used equipment which helps tremendously – things like x-ray machines and ultrasound equipment. Yet supplies such as medications are not always readily available, which means we may have to compromise by giving a different medication than what our first choice would be at times," advises Dr Pyne.
He adds that since he started working at CWH in 2000 he has seen the Hospital grow from a small single dwelling admitting 2000 patients a year to today's purpose-built veterinary hospital that admits more than 8000 cases a year.
"Each spring and summer sees a seasonal increase in the number of wildlife cases we attend to at the Hospital, says Dr Pyne. "This year will be no different, and as we prepare for the increase in patients we have some great news about ways the public can help continue to support CWH.
"Tree to Me is a new program initiated by the Currumbin Wildlife Hospital Foundation inviting members of the public to donate a tree to help save our koalas. Our goal is to plant 10,000 eucalypt trees each year to help feed sick or injured koalas in our care at the Hospital.
"For example a $10 donation will enable us to plant one tree in one of three of our designated tree plantations located on the Gold Coast. Likewise $50 will see five trees planted, and $99 will provide for 10 trees to be planted.
Many of the koalas we treat are suffering from Chlamydia and require lengthy stays at the hospital, which means we are in constant need of fresh eucalypt leaves that have tender new shoots to appeal to their appetite during recovery."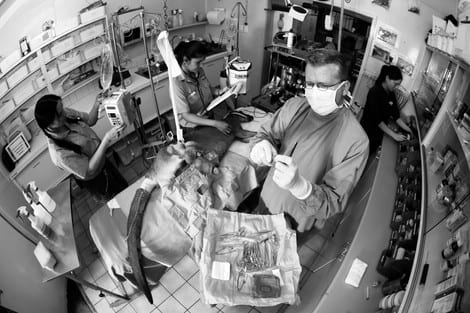 The Tree to Me program is a sustainable option for helping meet this need and facilitate the best care for koalas, one of the species of our native wildlife in Australia that is in danger of becoming extinct in Queensland.
Dr Pyne says another great way to offer financial support is through the Walkways for Wildlife program where members of the public can purchase a personally engraved paver. Donations from this program help across the board to provide care for the diverse range of wildlife cases treated at the Hospital.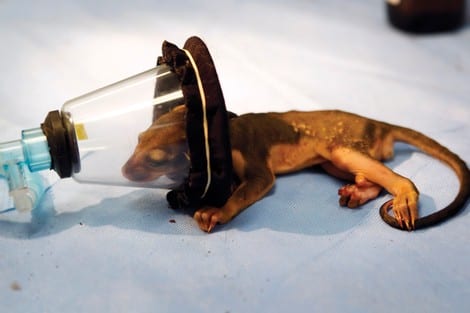 The pavers feature a name or personalised message that becomes timeless on the paved walkway that leads to the outdoor enclosures for the animals.
Yet, Dr Pyne remarks that just visiting the Currumbin Wildlife Sanctuary is one of the best ways you can contribute and support the CWH, as well as learn and generate awareness of some of Australia's endangered species.
The Sanctuary's Kids on Conservation Trail program is a fun and educational experience that encourages children to collect a special brochure at the entry to the Sanctuary, visit 12 conservation stations to learn about endangered species animals such as the Eastern Bristlebird, Tinker Frog and Coxen's Fig-Parrot, collect 12 stamps at each station, and then receive a free gift when they hand in their stamped brochure.
"Every visit to Currumbin Wildlife Sanctuary is helping to save an animals life," says Dr Pyne. "People can come and enjoy the Sanctuary and walk away feeling good that they have made a difference."
Dr Pyne and all staff at Currumbin Wildlife Hospital want the Gold Coast community to know how grateful they are for the ongoing support the public has provided over the years.
* More information about the Currumbin Wildlife Hospital can be found at http://www.cws.org.au