Rosé – not just for girls!
WORDS: PHOTOGRAPHY
This time last year, many retailers crazily stocked their shelves with both domestic and international Rosés, even though some had expertly anticipated growing interests in this style a few summers ago.
Likewise, Sommeliers the custodians of all things wine, were also busy adding more and more Rosés to their wine lists.
As the ripple effect in the market place powered into a tsunami of interest, having just one Rosé was simply not enough. They knew the revolution was coming and finally, Australia was embracing the craze that swept Europe more than a decade ago.
Were the rumours true that Rosé sales in Europe were out selling white wine and would this soon be the trend here in Australia?
Industry expert Peter Nixon from Dan Murphy's Wine Panel was quoted in Max Allen's article in The Australian a year back stating, "I haven't seen this much excitement over a wine style since Marlborough Sauvignon Blanc first started to take off in the market… we have seen sales growth of between 200 and 300 per cent in the over-$10 Rosé category over the last twelve months. It is that dramatic."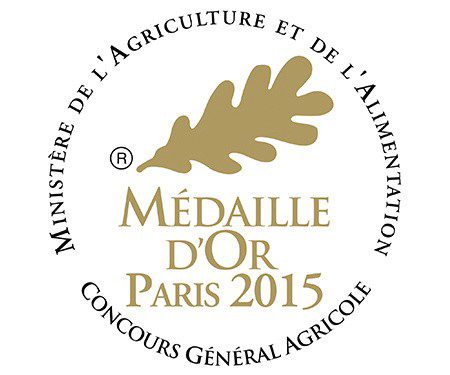 A year on, and Rosé is smashing sales and has now become a favourite go to for all year round drinking.
Why Rosé
Ever watched the pouring of a glass of Rosé? Notice the colour? Now what is that telling you? Rosé is both sexy and fun.
This once maligned wine category is soaring in sales – and even the fellas are partaking in the pink.
Clearly, Rosé is not just for the girls, it suits our climate, food choices, lifestyle and it's a bloody ripper perfect wine for Summer time drinking! Indeed, Rosé is the perfect wine; a wine one can enjoy with or without food, and just the way many of us like it, a drink without food.
Also, the power of social media has also made Rosés the wine of choice by many, and one only needs to look on Instagram to see the impact here.
What is Rosé?
In short, a Rosé is a still wine made from one red grape variety or a combination of red grapes varieties (although it can be made into a fizzy option too). If you think Rosé is made with white wine with a little red wine added to the mix, the answer is a definite no (except if you live in Champagne but that's another story!).
The better quality Rosés tend to be quite dry and are made to be consumed within one or three years of production. And on the point of dryness, many Rosés including the ones from Provence, France tend to be made with around 2 – 4 grams of residual sugar. By comparison a Brut Champagne can have around 9 – 12 grams of residual sugar.
How is Rosé made?
Surprisingly, most red grapes bleed clear and only a hand full of known red grapes varieties actually bleed red. Therefore, colour is created from contact with red grape skins. The different shades of pink required to make a Rosé are not only derived from the type of red grape but the length of time required to stain the juice. In most instances this soaking may only be a few hours duration for the palest of Rosés.

The longer the time the time the darker the juice, hence Rosés see somewhere between two and 48 hours skin contact time unlike red wine which may see weeks or months of skin contact to create the desired colour.
Regardless, there are three key methods for creating colour in Rosés. One such method is a gentle press where the grapes are squeezed or pressed releasing colour from the skins to the wine-makers desired colour.
The French call this "Vin Gris". The juice is then later vinified.
Another method is where the grapes are macerated or soaked to release colour into the juice. This leeching of colour may take as little as two hours or longer depending on the desired colour requirements. The longer the soaking the deeper the colour and stronger the flavour.
Yet another method is Saigneé.
The Saigneé method is what I call the "stacks on" method where grapes are placed in a tank, and their weight gently crushes the grapes to create the juice. The juice is then drained off when the desired shade is achieved. The juice is then vinified. The remaining juice in the tank is later used to make a red wine weeks or months later.
What to drink
The first that comes to mind is the social media darling AIX Rosé. Maison Saint Aix is dry, aromatic and pretty with notes of raspberries. The grapes are grown organically and include Grenache, Cinsult and Syrah (Shiraz). The label is interesting and features two red Mandarin Ducks, a symbol of double happiness in Chinese culture. The wine has won many awards including: "The best 9 Rosés to try before you die" by Patrick Schmitt from the Drinks Business; Gold Medal at the 'International Wine Challenge 2016; Gold medal at the Mondial du Rosé 2016, the biggest Rosé wine contest in the world; and a Gold Medal at France's most prestigious wine competition, the 'Concours Général Agricole de Paris 2015.
From Marlborough, New Zealand one can't go past Black Cottage Rosé. Salmon Pink in colour, the wine is a Pinot Noir/ Pinot Gris blend and has notes of raspberry finishing crisp and clean. The wine was voted "The Best Top 30 Food Friendly Rosés by Decanter Magazine.
From Australia look out for Whistler Wines Dry as a Bone Rosé from Barossa Valley. The winery was voted "Top 10 dark horse wineries to watch out for" by James Halliday in 2016 and the wine maker Josh Pfeiffer comes from 4 generations of grape growers. Josh himself has worked with Two Hands and Henschke Wines. Whistler Wines tick all the boxes from using organic practices, foot stomping, cement fermenters right through to minimal to no filtering and fining.

The Rosé is made from a blend of Grenache and Mataro and has notes of raspberry finishing crisp, clean and bone dry!
These wines are available at Ferry Road Wine and Beer, Emmanuel's Wine Shop Kingscliff, and cool restaurants such as Social Eating House, Sparrow Eating House, Cocotte Dining, and Avvia.
Enjoy and happy but safe drinking.
About the author
Peter Panousis works for Mezzanine Wine. Raised on the Gold Coast Peter has operated many restaurants and cafes. Formally educated with a degree in hospitality Peter eventually owned two award winning restaurants. Peter is WSET trained and has undertaken extensive wine education. He is also a Member of ASVO (The Australian Society of Viticulture and Oenology) and an Associate Fellow with AIM (Australian Institute of Management).
You can catch Peter on Facebook and on Twitter & Instagram as @peterpanwine.