Reviewing Australia's Best Land-Based Casinos to Let the Inner Gambler Out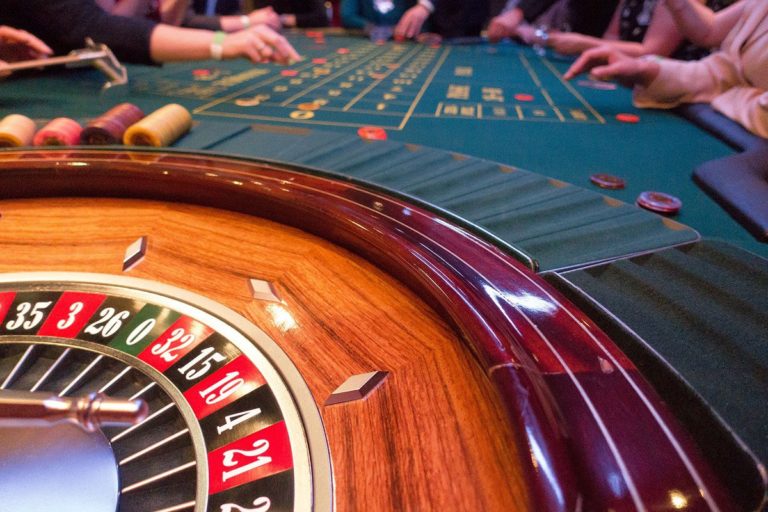 WORDS: PHOTOGRAPHY
People gamble for many reasons. Mostly for fun and entertainment or the chances of winning some money. Regardless of what motivates you, you can also try yourself in various casino games. Don't worry, to do that you don't need to buy a ticket and travel to Las Vegas. There are many great traditional Aussie casinos that may offer the same gaming experience for you.
Today, we will review the best land-based casinos in Australia. Thus, you won't need to spend hours looking for a casino where you can play, and which also fits all your gaming needs.
Online Casinos in Australia Are Illegal
In the case you are still hesitating between playing online or at land-based casinos, you should be aware that online casinos in Australia are illegal as reported by online-casinos.com. On the other hand, gambling in classic brick-and-mortar casinos is considered to be legal. This is why if you would like to play casino games, you don't have any other choice than to visit a traditional casino in Australia.
Fortunately, there are many legal and licensed land-based casinos throughout the country. To be exact, there are 20 major casinos and hundreds of smaller ones to choose from. Therefore, each province has at least one or two huge casino resorts that have much more to offer than just a few tables and gaming machines.
Additionally, in Australia, you can play with about 200 thousand pokies that can be found almost everywhere.
Best Land-Based Casinos in Australia
Now that you have a better understanding of your gambling opportunities in Australia, it's time to take a look at the best casinos within the country. You can see our list of the top 5 land-based Aussie casinos below. Each of them is a great choice when it comes to exciting – or even luxurious – gaming experiences. Plus, they are all trustworthy and reputable casinos.
5. Casino Canberra
The 5th on our list is the Casino Canberra. If you are looking for a place to play poker or blackjack in the capital, you should visit this reputable casino. The Casino Canberra is the first legal casino established in the Australian Capital Territory.
Interestingly, the casino doesn't hold a license for operating poker machines. Thus, if you are a fan of gaming machines, most likely, it is not your place.
However, you don't need to worry about the variety of games as the casino provides many other gaming options for the players. You can play Roulette, Blackjack, Baccarat, Poker, Money Wheel, Pai Gow, Pontoon, and other games across nearly 40 tables. Although the establishment also has a Poker Pit, it's currently closed due to COVID-19 restrictions.
In addition, the casino offers various promotions for gamblers. For example, this month players can participate in a Roulette or Baccarat tournament with a $25 buy-in and win the $1500 prize for 1st place. It seems like a great opportunity to win some money!
Located inside the casino building, there is a "pop Chinese" restaurant called natural nine with amazing, authentic Chinese flavours. It's worth trying their dishes once you get hungry while gambling. Also, you can find a sports bar where you can watch your favourite team playing on a huge screen.
Regarding the opening hours, the casino is open from 12 pm to 4 am 7 days a week.
4. SkyCity Adelaide Casino
The next one amongst the top land-based casinos in Australia is the famous SkyCity Adelaide Casino. In South Australia, Adelaide Casino is considered to be one of the best casino destinations as it offers a fun and exciting gaming experience for those who visit the establishment.
The casino is owned by the well-known SKYCITY Entertainment Group and is located in the city of Adelaide. It is housed in the historic building of the Adelaide Railway Station and opened its doors as early as 1985. Since then, it has undergone many renovations and even had multiple expansions. As a result of these renovations, the casino has an outstanding interior design with numerous handcrafted glass light pendants on the ceilings.
Unlike the Casino Canberra, this casino is a great spot for playing with the most popular gaming machines. It hosts more than 1000 pokies and slots on two floors. One of the main advantages of this casino is that it upgrades the gaming machines regularly. Thus, if you would like to try the latest games, the Adelaide Casino may be a perfect choice for you!
Besides the gaming machines, the establishment has a great selection of table games including Blackjack, Baccarat, Texas Hold'em, Roulette, Caribbean Stud, and many more. Gamblers can play at nearly 100 tables.
Since the Adelaide Casino is a huge building complex, inside you can also find some places to eat and drink. It has several cafes, restaurants, and bars. The gaming floors are open between 9 am and 5 am from Sunday to Thursday, and between 9 am – 6 am from Friday to Saturday.
3. Crown Casino Perth
The Crown Casino Perth is a large casino resort in Western Australia, similar to those huge complexes you can see in Las Vegas. In fact, it's one of the biggest casinos in Australia. Just like the above-mentioned SkyCity Adelaide Casino, it was also opened in 1985. The resort is located in Perth, on the Swan River, and consists of a casino, three hotels, a theatre, several bars, restaurants, convention rooms, and ballrooms.
The Crown Casino Perth has more than 240 tables where players can choose from the exciting variety of games. For example, you can find the following popular games in the game selection:
Baccarat
Roulette
Blackjack
Mississippi Stud
Pai Gow
Money Wheel
Poker
Progressive Poker Jackpot
Regarding the gaming machines, the casino has an enormous number of pokies. Over 2000 machines can be found in the resort. For playing Poker and Baccarat, private rooms are available for the players.
Not surprisingly, the Crown Casino Perth is extremely popular due to the luxurious environment and unique gaming experience it provides for gamblers. Plus, it's the only place in the city where people can play with pokies, so no wonder that so many people visit the casino.
The resort is open 24/7, therefore, you can gamble anytime you want. The entertainment options are endless within the complex!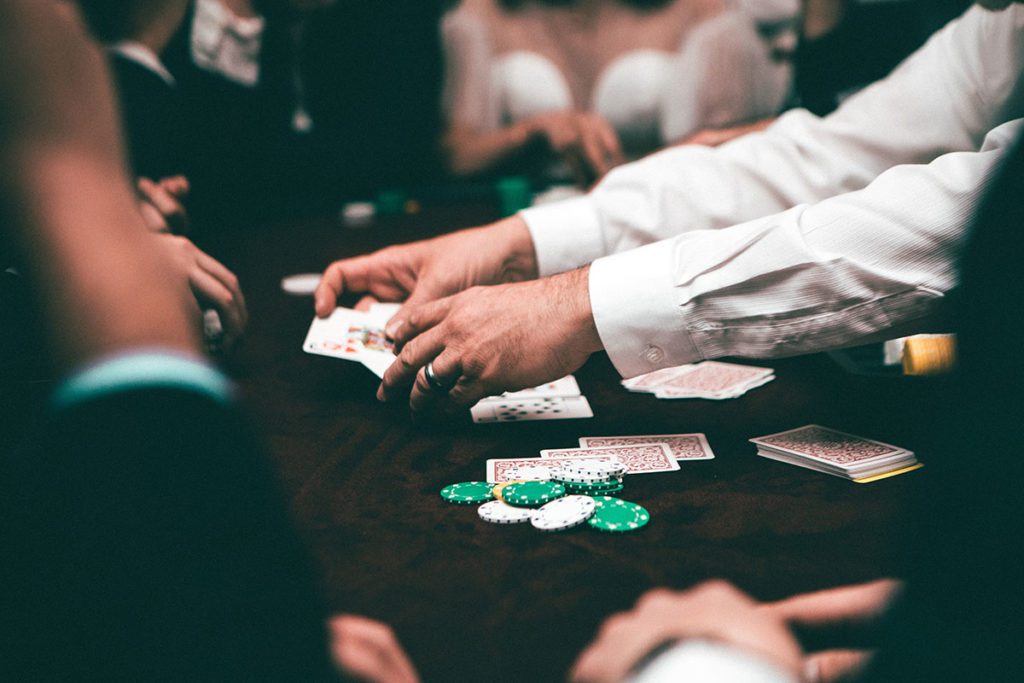 2. The Star Sydney
According to our findings, the second-best casino in Australia is The Star Casino located in Sydney. This large complex offers a premium gaming experience and breathtaking views over the Darling Harbour in Sydney for its visitors.
The well-known complex is owned by the Star Entertainment Group and includes several restaurants, bars, hotel rooms, luxury retailers (for example, Versace, and Rolex), an indoor and outdoor swimming pool, a fitness centre, a nightclub, and a theatre as well.
Regarding the variety of casino games, the casino has several thousand tables on two floors. The main games are the following:
Blackjack
Baccarat
Roulette
Dice games
Pai Gow
Casino War
The visitors can play poker in separated poker rooms. Also, they can try numerous pokies.
However, what makes The Star Casino so special is the separate room kept for high rollers. The Sovereign Room provides a great example of the VIP gaming experience. This room can be used by invitation only and requires premium membership at the casino. In the Sovereign Room, gamblers can play at the Blackjack, Baccarat, Roulette, and Craps tables while enjoying the extra comfort and the luxurious gaming environment.
The Star Sydney is open for visitors 24/7.
1. Crown Casino Melbourne
The Crown Casino Melbourne is the absolute winner on our list. It's a must-see casino in Melbourne. Thus, you certainly won't be disappointed!
The casino resort itself is huge, it takes up an entire city block on the bank of the Yarra River. It consists of numerous bars, restaurants, nightclubs, three hotels, event halls, and ballrooms. Moreover, it has a cinema and a shopping centre as well. Of course, in the shopping centre you will find several luxury shops such as Prada and Louis Vuitton.
Regardless of your needs and gaming habits, this iconic complex has everything you may need to have some fun on 5 different floors.
Gamblers can opt for traditional games like Baccarat, Mississippi Stud, Caribbean Stud, Blackjack, Big Wheel, Poker, and Craps, or they can also play with poker machines. There are not less than 3500 gaming machines inside the building.
The casino operates 24 hours a day, 7 days a week.
The Bottom Line
There you have it, this is our list of the best land-based casinos in Australia.
Ultimately, all the casinos mentioned above are good choices if you would like to play casino games in the country. Whether you are into table games or gaming machines, without any doubt, you will have a good time gambling at these facilities.
However, before visiting these casinos, check the latest updates regarding their opening hours. This is because due to the government's COVID-19 measures some of these casinos may be temporarily closed or operating with certain restrictions concerning social distancing and hygiene.