Renewed interest on the Gold Coast
WORDS: PHOTOGRAPHY
Listed real estate agency McGrath is seeing strong uptake from both owner occupiers and investors as the company continues to make its mark on the Gold Coast.
McGrath reports that South East Queensland, and in particular the Gold Coast, is continuing to see renewed confidence in the marketplace and increased activity in apartment sales as international and southern State buyers look to the value the region now provides.
McGrath Projects director Steven Chen said the Gold Coast is attracting attention of interstate markets such as Melbourne and Sydney as the price disparity between States continues to grow.
Renewed interest in the Gold Coast in particular is underpinned by strong population growth forecast, low rental vacancy rates and great value, said Mr Chen.
"Typically we are seeing second and third investments being purchased from these areas and still the feedback is consistent with affordability, return on investment and long term capital growth.
"There is great buying to be had on the Gold Coast and purchasers are taking advantage of that," Mr Chen said.
While affordability has driven some purchasers to the Gold Coast, the 2018 Commonwealth Games has resulted in an injection of funding and expanding infrastructure into the area, helping the overall popularity of the region.
Mr Chen said investors are attracted to the vibrancy of the Gold Coast and are comforted by the high levels of infrastructure that has already and will continue to be invested on the Gold Coast.
"There's been a tidal wave of construction activity surrounding the facilities for the Games as well as upgrades to infrastructure and transport systems," Mr Chen said.
"The revitalisation of the Gold Coast is spelling opportunity for buyers who see a lot of upside in the region."
McGrath has launched various projects on the Gold Coast this year and has seen a solid uptake from existing residents upgrading to newer lifestyle product.
There has been increased demand for product with quality designs with integrated indoor/outdoor living spaces, view corridors and internal amenities, including on site resident managers, swimming pools, gymnasiums and qualitative common facilities.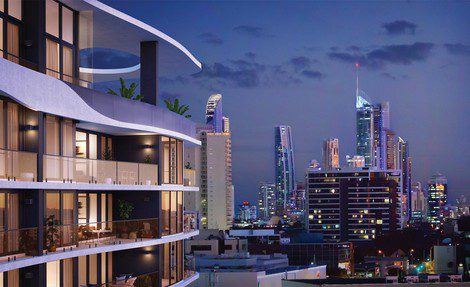 One of McGrath's key Gold Coast projects, Northcliffe Residences in Surfers Paradise, has proven popular with local buyers with its premium beachside location and bespoke design elements being major drawcards.
The project is set to rise 25 levels comprising a selection of one, two and three bedroom residences.
Mr Chen said buyers are seeing exceptional value in premium apartments on the Coast and are looking for long-term capital growth opportunities.
"We sold the penthouse for $6.15m within the first week of our campaign for Northcliffe Residences and sold a further $40m worth of apartments within a six week period," Mr Chen said.
"The sales result is an indication of the pent-up demand for premium apartments on the Gold Coast.
"What is unique about this project is that majority of sales have come from owner occupiers and local residents.
"Owner occupiers are attracted to the great lifestyle benefits that Surfers Paradise has to offer, with some of the Gold Coast's best dining, nightlife and cultural precincts on their doorstep.
"The Gold Coast proves to be exciting on the investment front too."
After the success of Cambridge Residences' first stage selling out in less than 12 months, the developers have recently released the second instalment of the $162 million project in Robina.
Headed by SPG Investment Holding Limited and Shino Development Group, Cambridge Residences has secured $67 million in sales since its launch to the market in December 2014.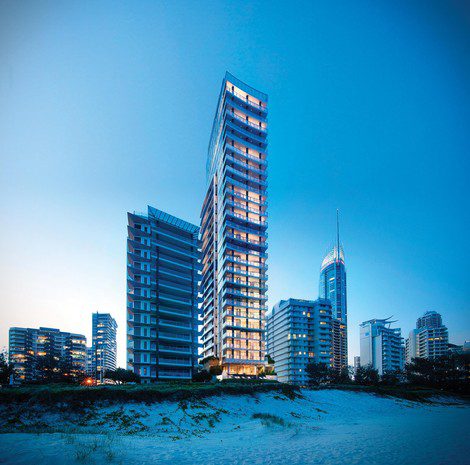 Stage two of Cambridge Residences comprises 213 one, two and three bedroom apartments priced from $347,000 and ranging in size from approximately 75sqm to 150sqm.
Mr Chen said the project is appealing to a range of buyers from across Australia and Asia who are attracted to the great lifestyle benefits and the investment prospect that exists.
"Key fundamentals including infrastructure, transportation, shopping and education are driving their interest," Mr Chen said.
Cambridge Residences is ideally located just 300 metres from Robina Town Centre and a few minutes' drive to schools, Bond University, beaches and the hospital.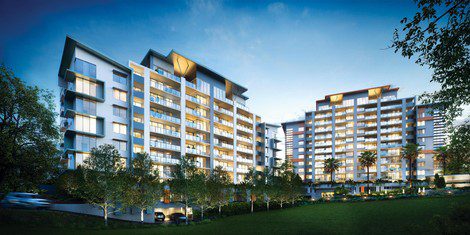 The Asian market in the past six months has proved to be extremely solid across the board of investment on the Gold Coast.
Mr Chen said foreign buyers are seeing real value in the Australian residential property market.
"We have seen numerous purchases from FIRB clients that have invested in multiple apartments within our projects as a means to diversify their property portfolio," Mr Chen said.
"Asian investors are making their presence felt in the burgeoning Gold Coast market as they see Australia as a safe haven for offshore investment.
"Australian cities are considered highly liveable to international investors due to the stability of the Australian economy, multiculturalism and our strong education system."
McGrath's other Gold Coast projects include Allegra in Southport, The Beach at Broadbeach and Sanbano Coolangatta.
Sanbano Coolangatta, by China-based developer Sanbano Group has been well received by the local market, with a majority of sales attributed to local owner occupiers.
Designed by DBI Design, the project soars 25 levels and is the first luxury project of its kind on the southern end of the Gold Coast since Elysee.
"It has set a benchmark for apartment living in the area and buyers are recognising the incredible value of this premium Gold Coast offering.
"Sanbano Coolangatta is hitting the mark with local residences, with buyers attracted to the magnificent architecture, stunning internal finishes as well as offering the ultimate beachside lifestyle.
"New luxury apartments are a rarity on the southern Gold Coast and the exclusive nature of the offering is a large part of the appeal."
The project sits on a 1006sqm parcel and includes panoramic views of Coolangatta Beach, the Pacific Ocean and the Surfers Paradise skyline.
Sanbano Coolangatta offers a mix of outstanding two and three bedroom apartments sized from 110sqm to 316sqm, with three bedroom residences comprising three bathrooms, additional media rooms and some spanning a full floor.
McGrath has established a strong presence in South East Queensland in the past three years as part of its national expansion.
The company has diversified more recently into project marketing, with strong market share in Sydney and a growing presence in South East Queensland in the wake of a wave of new development activity from international developers.
n For all sales enquiries please contact Elizabeth Brunton on 0414 411 499.