Rabbit's on the ride of his life!
WORDS: Andrew McKinnon PHOTOGRAPHY Simon "Swilly" Williams
Wayne Bartholomew Official Campaign Launch this Saturday 10th October 6 pm – 11 pm at Mos Desert Clubhouse 6/36 Central Drive, Burleigh Heads. 
Tickets online or at the door.
Wayne "Rabbit" Bartholomew is on the ride of his life. Better known as Bugs, the 1978 World Champion has taken some steep drops at Pipe and deep tube rides at Burleigh and Kirra in his day.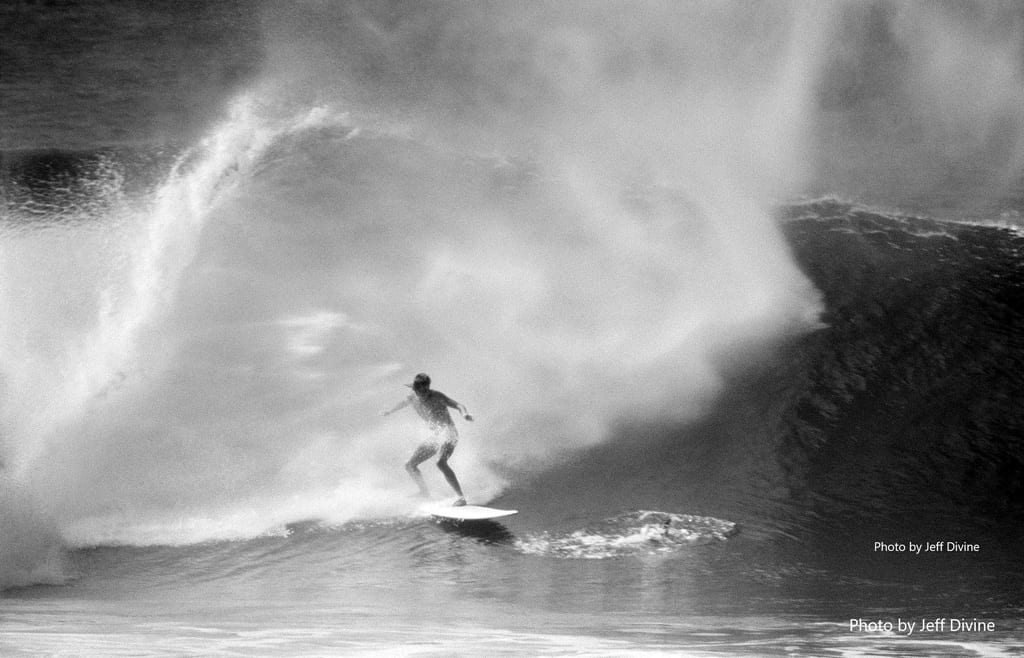 But his latest foray into the life of politics as a Burleigh Candidate for the upcoming Qld State elections on Saturday 31st of October, is a whole new game. Some say politics and sports don't mix. Such as when the American Surfer Mag declared their support of Joe Biden/Kamala Harris. Ironically, this political statement, the first in 60th years of publishing, came out in their final online Newsletter.
Rabbit has never run for politics and had considered the possibility of running as Mayor for the Gold Coast. As a Family man of three sons, Jaggar, Keo, and Cruize, he has kept his focus on their development while continuing to serve the community and indulge in his passion of surfing.  Granted an AM in 2009 for his services to sport, environment, and social causes, WRB has worn a lot of hats in his illustrious career.
The former head of World Surfing (ASP – Association of Surfing Professionals) from 1999 to 2009, Surfing Australia's National Coach throughout the '90s, and currently Patron of Gold Coast World Surfing Reserves, and Ambassador of Wipeout Dementia. Bartholomew is more than just a world surfing legend/celebrity sportsman. He is a champion of the people and his community.
When Rabbit and I attended Miami High School together in year 11, it astounded me how smart he was at Mathematics. This has always been his strong point, a photographic recall of numbers and a calculating mind bordering on genius.
As a World Tour competitor winning his maiden World title in 1978, the same year he won the Stubbies Surf Classic at Burleigh Heads, he was regarded as the ultimate strategist. Always thinking and plotting how he would win that next heat. The pressure of competing is not so dissimilar to the pressure of campaigning. There are many vexatious issues such as the fierce local opposition to the proposed light rail from Burleigh to Coolangatta. However, it was Rabbit that fought hard for community consultation to allow people to have their say. He has always been a community orientated person, an articulate spokesman, and personable. Rabbit is a good listener and a great negotiator.
As ASP President he waged over boardroom battles to negotiate with the surfing corporations by gaining their support to orchestrate the Dream Tour (best surfers in best waves of the world) which he has been credited for. Best two waves and live webcast coverage followed to streamline surfing as a modern-day sport, this was his creation.
Fellow World Champion & World Tour competitor, close friend and sparring rival, Shaun Tomson has weighed in to support his "Busting down the Door" accomplice. This groundbreaking era has been well chronicled in the documentary of the same name and then there is the Tim Baker book on Rabbit bearing the same title.
Tomson has written an impressive testimonial for his fellow pioneering professional.
"Rabbit is a unique individual, a natural-born leader and who has been a major influence and inspired others to achieve their collective goals.
He was one of the original architects of pro surfing. For me, my life was changed by Rabbit, while the two of us stood together on the beach at the Banzai Pipeline at the end of the year in '1975, watching massive 6-meter surf explodes on the reef. I was planning to go back to University, and I asked Rabbit what he planned to do, and he said," I'm going to be a pro surfer, mate."
His dream became my dream too, and today, through Rabbit's vision and inspiration, professional surfing has touched every shore across the world and made a profound impact on youth culture, business, and sport.
Every leader must have the energy and determination to realize his vision and Rabbit showed that by winning the World Surfing Championships in 1978 and becoming a surfing superstar across the world.
After a stellar pro career Rabbit started teaching and mentoring young surfers about competition and life and influenced and inspired an entire generation to become the best surfers in the world.
Rabbit showed his management abilities when he took on the leadership of the Association of Surfing Professionals, a floundering organization which he re-energized with a clear new mission and purpose: the best surfers in the best waves.
Three of the most underappreciated leadership skills are empathy, respect, and storytelling and Rabbit is a ninja master in all these areas.
Over the course of his life, Rabbit has had some knocks, literally and figuratively, but like the quintessential Aussie battler, built from grit, resilience, and a positive attitude, he has never lain down and never will.
Rabbit is a fighter in the best sense of the word, and he will fight for the people of Burleigh." 
The respect of these two World Champions cuts both ways. As Rabbit said of his fellow Pipeline charger:
"Shaun Tomson was, probably more than Mark Richards, my greatest rival, all because of our calling to master backside Pipe. Shaun finished '77 as World #1 and I followed up as World #1 the following year. However, I truly feel that our contest for Hottest of the Year on the North Shore in 75 redefined the parameters of high-performance surfing and has stood the test of time. Our personal journeys have in common the sharing of the spirit, the code, the essence of what it is to be a surfer in today's world."
This Saturday 10th October 2020, Bartholomew will deliver his maiden campaign launch at Mos Desert Clubhouse at Burleigh. Former Deputy PM & Treasurer Wayne Swan, a onetime surfer will introduce. Rabbit's son Keo Bartholomew who loves surfing and playing drums will perform with his Band "Scrappz." There will be a screening of the 1976 Bill Delaney cult surf movie, "Free Ride" that features Rabbit at Pipeline and Burleigh Point.
An auction of collector's item will go under the hammer, plus a brand new Nev/Rabbit surfboard raffle will be drawn on the night and a limited range of Bugs4Burleigh t-shirts will be for sale.
This is more than a campaign launch; it will be a historic event and is open to the public. The tickets are $20.00 each. You can book tickets online via the link or at the door depending if sold out.
Get in early as limited to 60 people only, social distancing and covid19 regulations apply.
Online tickets can be accessed on via:  https://queenslandlabor.org/events/wayne-rabbit-bartholomew-for-burleigh-campaign-launch