Queensland dance company brings it home!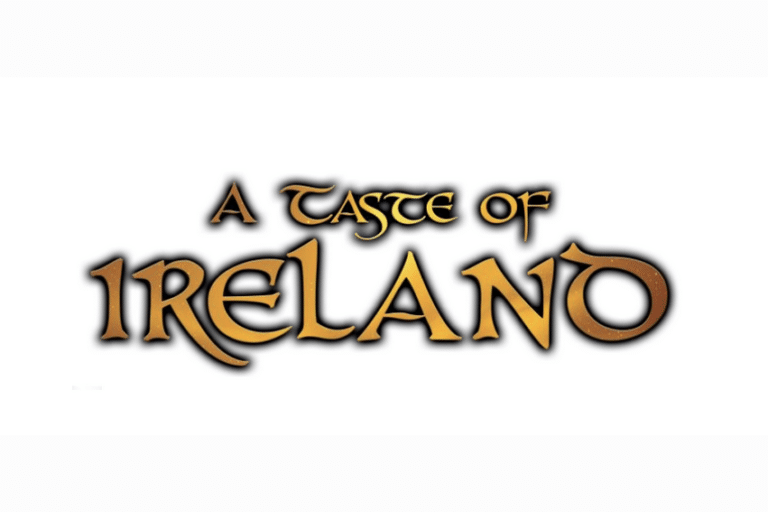 WORDS: Aisling Brady PHOTOGRAPHY Supplied
Gold Coast Irish dancing duo Ceili Moore and Brent Pace have made a name for themselves on the world stage of Irish dancing over the last few decades, winning world championships and dancing alongside the likes of greats such as Michael Flatley, Riverdance and Gaelforce. With both of them coming from well-known Irish dancing families in Australia, their union has seen the creation of Queensland live entertainment company Pace Live Entertainment Group – a uniquely Australian Irish dance touring company which brings the magic and celebration of Irish dance and culture all over the country and the world.
Their latest tour A Taste Of Ireland features a cast of talented musicians and tap dancers that will bring their live tap show to HOTA in their home town of the Gold Coast, on Thursday 26th October 2023 before heading off to the final stop on their Australian tour, Cairns. Featuring acclaimed Irish dancers, dazzling folk musicians and contemporary vocalists, audiences will be transported to Celtic motherland as they experience all the Irish tunes they know and love, jaw-dropping live acapella tap battles, world-class dancing, melodic folk music mashups and craic galore.
In a thrill for local audiences these shows will feature an incredible calibre of talent including the two times world champion Sean Michael McHugh cast as the lead male. Sean has spent the last 13 years touring with the hugely successful Lord of the Dance.
Joining Sean will be the newly crowned champion, Ciara Loughran who has just reached the pinnacle of her career after becoming the Senior Ladies World Champion in Irish Dance in 2022.
A Taste of Ireland―The Irish Music & Dance Sensation will make you laugh, cry and jig into the night with a show that has entertained thousands. Starring dancers from the Lord of the Dance, Riverdance & Gaelforce Dance. The show brings all new sets, costumes, tunes and effects. Choreographed by National Champion, Brent Pace and former lead dancer in Michael Flatley's Lord Of The Dance and World Champion, Ceili Moore, this is not a show to miss! With revamped musical classics like 'Danny Boy' and 'Tell Me Ma', the show's live, energetic blend transports you through the story of Ireland's tumultuous history.
Director & Producer, Brent Pace said, "Bringing A Taste of Ireland back to our home country is incredibly special. Our global audiences have showered us with love, but there's a unique joy in performing here. Our exceptional cast, including champions and stars from Lord of the Dance, deliver a performance with 100% live dancing and no pre-recorded tap tracks setting us apart from most other Irish dancing shows. Beyond the technical brilliance of our performers, it's the genuine Irish charm that uniquely resonates with audience members."
Producer, Ceili Moore said, "Bringing 'A Taste of Ireland' to the Gold Coast is profoundly special. This vibrant city isn't just a tour stop; it's our beloved hometown. Our office is right across from the theatre, and our home is a quick five minute drive away. Having deep roots here adds a unique significance to this performance. We are thrilled to share our artistry with our close-knit community, blending local talent with international excellence. With family and friends in the audience, as well as our one and a-half year old daughter, it is bound to be an extra special night for us."
Set to tour the USA, Australia and the UK in 2023/2024 don't miss your chance to see A Taste of Ireland! It's truly 'Celtic―for this decade'.