WORDS: PHOTOGRAPHY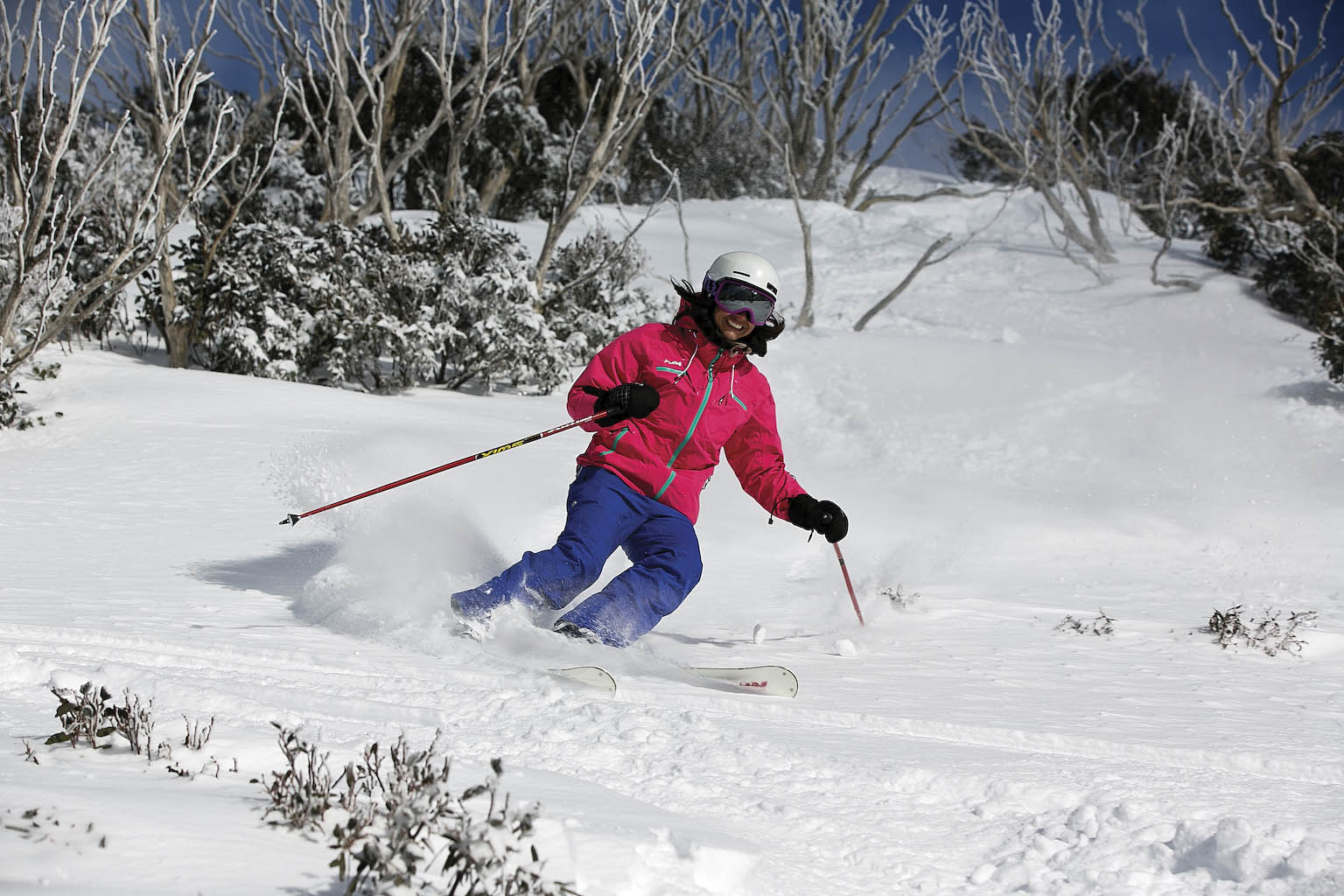 The Gold Coast might be the last place you'd expect to find a thriving, successful snow sports apparel company, but the GC is full of surprises! Pure Brandz is an award-winning family run business with passion, a proven track record of success and 30-years' worth of fascinating insights to share.
Credits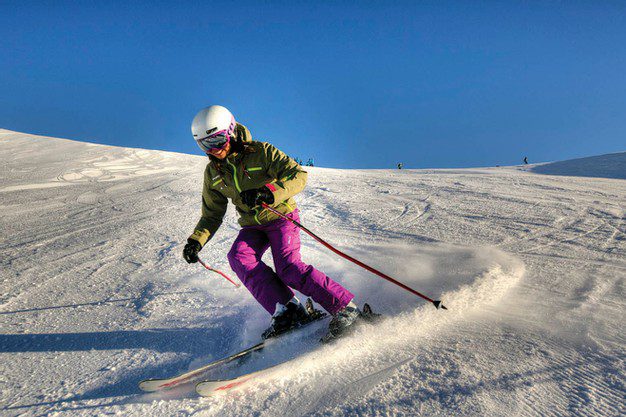 One of the key factors for longevity in business is the ability to adapt to change. As the world around us evolves, demands of customers change, and a successful company must move nimbly with the shifts rather than hanging firm to what once was.
It's this flexibility of mindset, coupled with a genuine passion for all things snow sports, that's at the very heart of the success of Pure Brandz, a local Gold Coast business with a glowing global reputation, run by husband and wife team Andy and Janet Thomas (JP).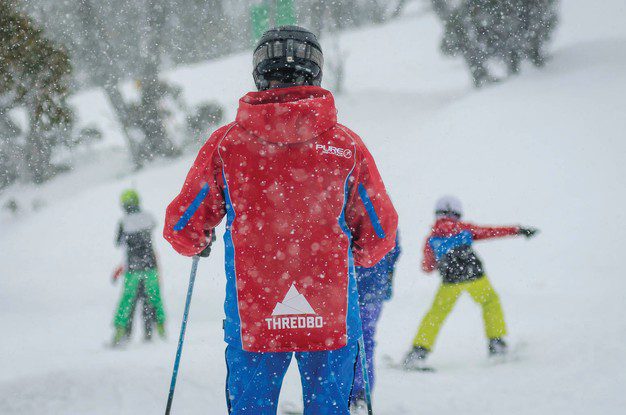 On first approaching the family run business, you'd be forgiven for mistaking it as being simply a warehouse churning out goods, but inside is a wealth of information, warm characters and fascinating insights that comes with over 30 years of combined industry experience and knowledge. Pure Brandz clothing is made from the world's best technology in performance, and are proud winners of the Gold Coast Business Excellence Award in the Environment and Sustainability category which they scooped in August 2014.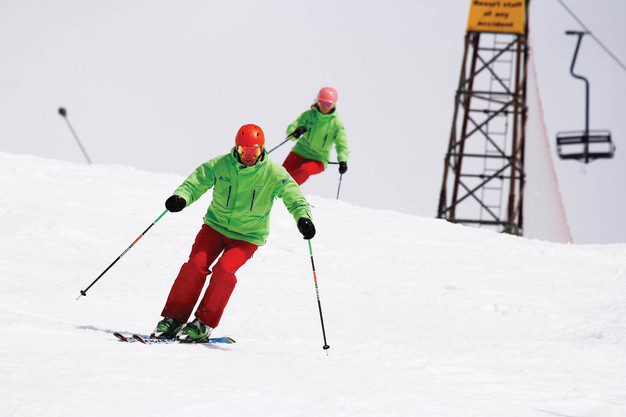 "We're the BMW, Audi, the Range Rover of outdoor apparel," Andy, who heralds from Adelaide says. "Since leaving school, Janet and I have done nothing but immerse ourselves in snow sports and snow sports apparel. We moved up here to the Gold Coast twenty years ago and haven't looked back. Our friends thought we were setting ourselves up for a fall trying to move a ski business up here – but it's worked!"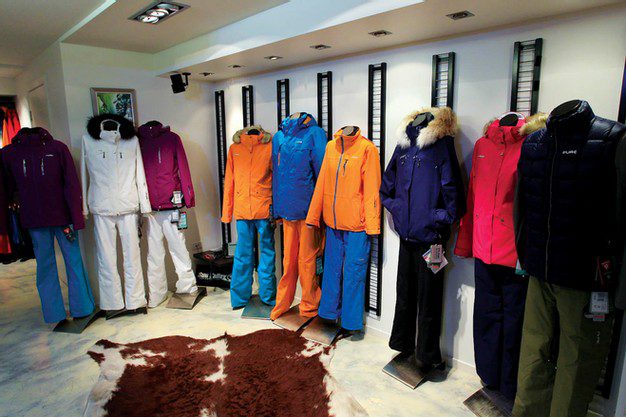 JP picks up their story, "Andy was a ski instructor and I fell for his smile the first time I met him! We met at a Trade Fare in Melbourne in 1983. Our mutual love of sports drew us together and we knew working in business together would click. We got married in 1987 and we haven't spent more than 100 days apart in 30 years."
It's these rock solid foundations which allow the pair to embrace their company's tag line, "Travel Far, Live Pure." Their diary dates for next year weaves an exciting trail through Japan, Europe and Canada – that's just for starters!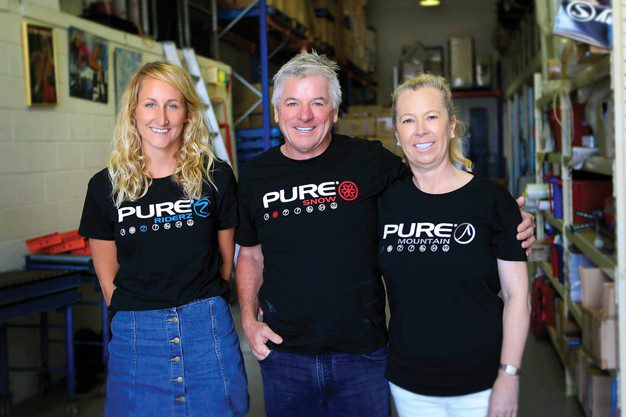 "We know that more than half of Australians who ski or snowboard are not skiing or snowboarding in Australia," says Andy. "They're heading to Japan, Canada or Europe. Australians represent 1 million skier days in Colorado for example; it means we're now working two production cycles with both domestic and overseas."
Carving a strong reputation within the Asian market is particularly appealing to Pure Brandz's vision for 2016 and beyond. "We're going to see an explosion in Winter Sports in China very soon," he predicts. "Holiday resorts, transport and accommodation are ready to be rolled out in preparation for the Winter Olympics. It's a huge focus for our growth."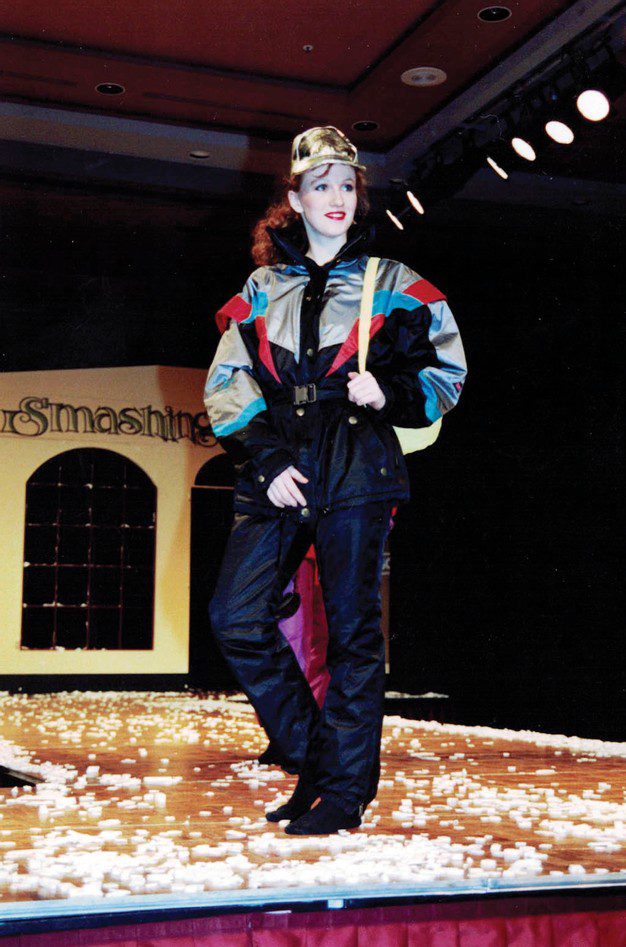 To facilitate successful growth with a reputation for quality around the world, the forward-thinking business has embraced an app, Authenticateit, which registers your Pure garment and verifies you have a genuine product. Plus, they offer an industry first with a trade-in price on all Pure Brandz garments at the end of a three year warranty period.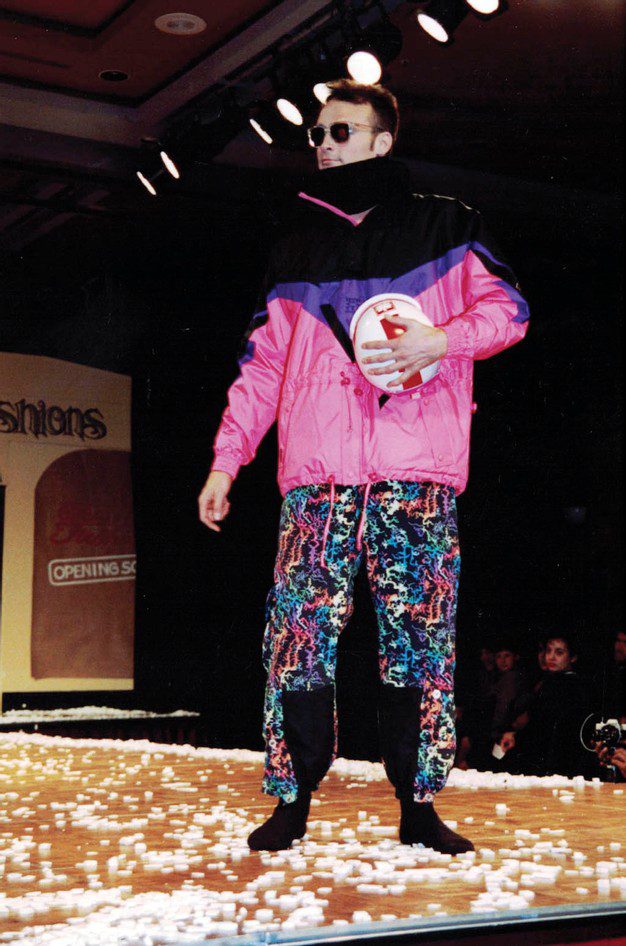 Two years ago, the business embarked on research with Bond University here on the Gold Coast. Twenty seven students descended armed with searching questions. At the end of the semester after hundreds of hours of analysis and research, the students presented their findings in an advertising campaign. It's given Pure Brandz crystal clear insights into their target customer and the market they intend to continue to penetrate as they expand into a whole group of active lifestyle products.
Three key areas were focused on in the research: Technical performance, value for money and the importance of offering sustainable products at reasonable cost. Pure Brandz is confident if offers all three.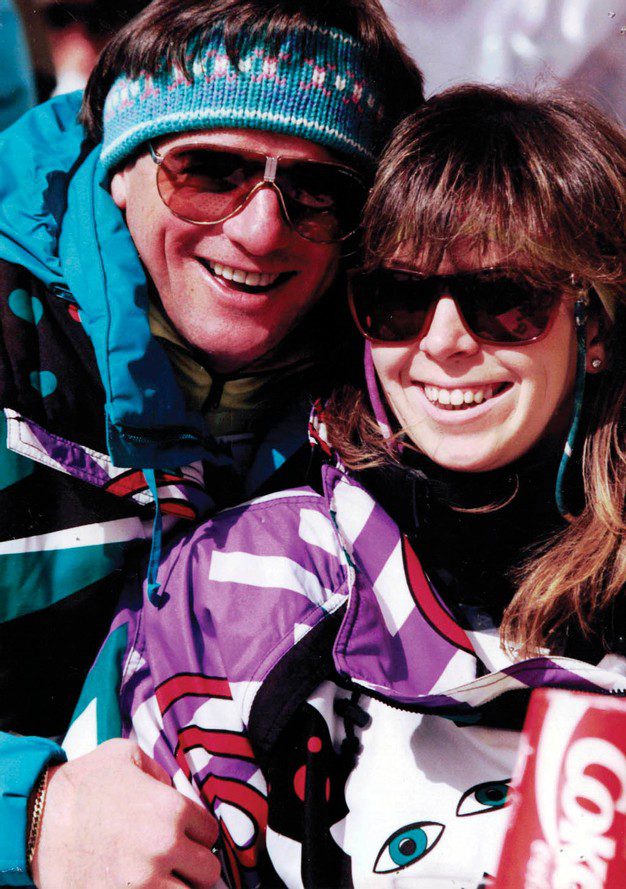 As the PURE team takes confident strides to keep up with the changing world around them, they're aware that customers don't want those strides to leave a harsh footprint on the environment. That's why they're committed to being guaranteed green. The membrane within their clothing contains absolutely zero PTFE (Polytetrafluoroethylene). "We've come a long way since we started out," says Andy. "There didn't used to be an awareness about being environmentally friendly. When we started in 1986 with TOPS (Total Outdoor Protection System) we used nasty toxic products. Now, using sustainable products and processes is absolutely central to our production and business."
With 30 years of experience, comes 30 years of industry stories, and the couple are keen to share. "We clothed Dash for Cash and Lou Richards. We also worked Fox Sports on Wide World of Sports, Calgary winter Olympics and Lillehammer Winter Olympics in 1994; the first winter Olympics to be televised. The conditions were a harsh -40 degrees. We were used to working with 40 gram or 60 gram. For this job, we needed 400 gram which had to be specially made and flown in from China. What people don't realise is the impact those conditions had on the crew – a guy from NBC lost a finger.
"The camera guys had to stand outside for six hours straight. The crew ended up with electric blankets wrapped around their feet, plugged into generators. It was quite amazing!"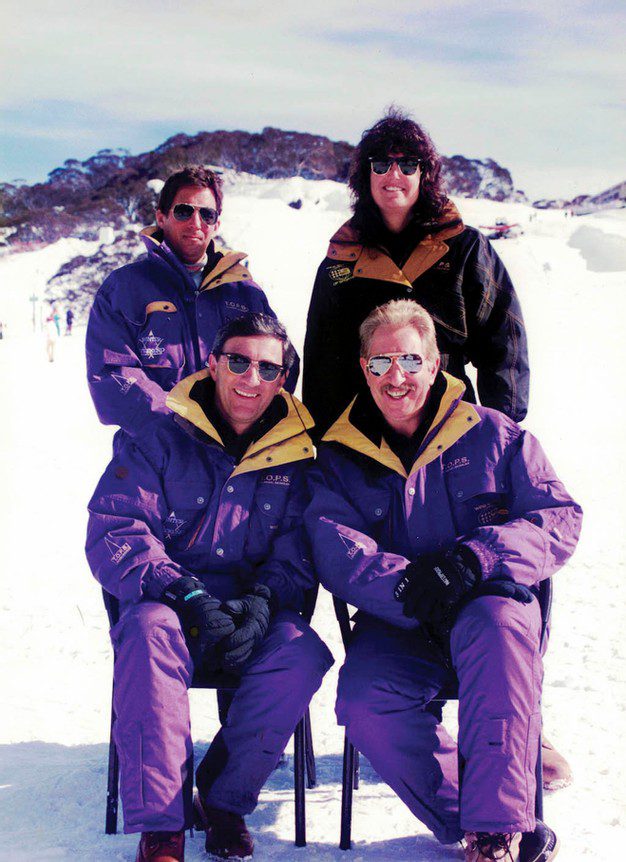 Technology has come a long way since then. The hero product for Pure Brandz products is SYMPATEX®, the world's best performance fabric. Approximately 28 recycled water bottles are used in the making of each kilogram of insulation; that averages 6 bottles per finished jacket. Millions of air pockets trap your body heat for immediate warmth – without the uncomfortable, unflattering bulk. Meanwhile, a permanent water-repellent treatment keeps you warm even in the wettest conditions.
In 2012, Pure Brandz were approached by Thedbo Snow Sports school director, Adam Hoise, to see if they'd be interested in tendering for their instructor uniform program. "Manufacturing Snow Sports uniforms is one of the hardest tasks in our industry," says Andy. "Most people seek shelter from the extreme conditions, but instructors remain outside. The challenge is to ensure technical performance while maintaining style, fit and costs. Having produced uniforms for major resorts in Australia we knew the fabric choice was critical to the program."
In 2012 Greenpeace prepared a report on the European Outdoor Apparel Industry. The report was scathing of the excess use of Fluro carbons and PFC in most laminates, (PTFE). "The only Fabric manufacturer to be viewed favourably in this report was SYMPATEX®, a Germany company," Andy reveals. "Completely free of all fluro carbons, while maintaining highest levels of waterproof ability and breathability, we believed we had the main part of our solution. Rigorous design testing began and 12 months later we delivered our first uniform program to Thredbo."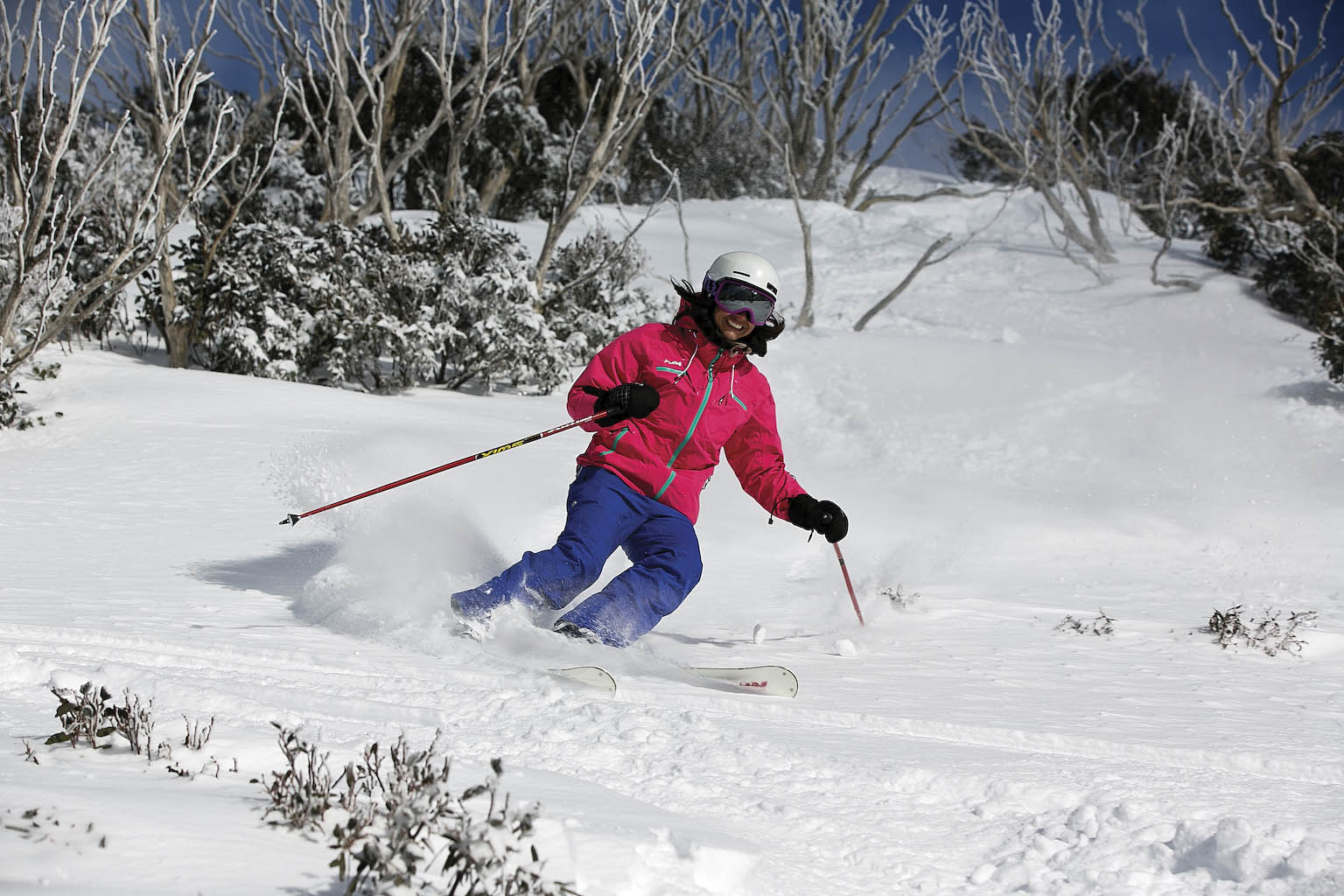 All the jet-setting aside, what's close to Pure Brandz's owner's hearts is building a community here on the Gold Coast. "We're a passionate, local brand," says Andy. "We're involved in the scene and we travel a lot, we enjoy our lifestyle and our sporting activities. We want to build a likeminded community and connect with locals here on the Coast."
ART: Side-bar
What is PURE?
Andy says: "We describe ourselves as 'Outdoor apparel brand with a conscience'. We've crafted high-quality outdoor apparel that excels in the wilds and whims of nature while leaving the least possible environmental footprint.
"We set ourselves a challenge back in 2010 to create eye-catching yet technically advanced outdoor apparel for skiers, riders, mountaineers, climbers, sailors, golfers, wanderers and travellers. This led to the creation of Pure Brandz® in 2013."
Breakout box
Subhead
Testimonials
Lyndell, Leader of the Pack, Powderhounds.com
"I get a lot of comments on chair lifts about the stylish look of my Pure gear, and then my chair lift companion has to listen to me wax lyrical about how functional it is and how much I love it! I'm looking forward to making the most of Pure's technical qualities in the deep powder of Japan on an upcoming trip."

Gary Grant, Executive Director Blue Ridge resort and destination management consulting & Previous COO and Senior VP Secret Garden Resort – China
"After wearing the Pure range of clothing in China, Japan and Australia I thoroughly recommend it for its warmth, durability and weather proofing. China is a very cold ski experience and the Pure range was successful in maintaining warmth and protection from the harsh winds. Japan is chest deep powder and all times I remained warm and dry. The spectacular colour range adds to the excitement."
ART: Circle dropped in on product images
Production of 5,000 Pure Brandz jackets can save approx. 1.5tons of CO2 emissions (equivalent to 1,200 car trips of 10kms), compared to PTFE jackets.
Subhead
Meet the team…
Husband and wife team Andy and Janet are joined by Sydney, 27 who relocated from the UK three years ago and started working with Pure Brandz just two weeks after the big move. "Travelling is so important to keep you motivated and inspired," she says. "And I love working with these two, I feel like part of the family!"
Subhead
Come and see us!
"We want to make our beautiful showroom available," says Andy. "We had a guy who bought a jacket, saw a new one online and wanted to swap it. We said 'of course'. We are very much about local connection."
Subhead
Find out more…
Visit: http://www.purebrandz.com Or, if you're interested in making an appointment to come in and try out our beautiful range, call us on 07 5594 9931.