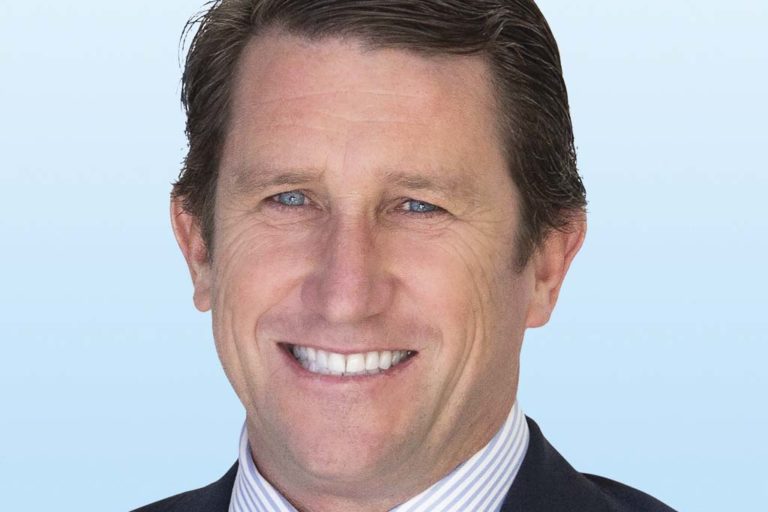 WORDS: PHOTOGRAPHY
Owner-occupancy is on the rise as apartment design changes on the Gold Coast.
Owner occupancy in the central coast strip between Main Beach and Kirra is set to trend upward over the coming years, with the introduction of a new generation of apartments and homes suited to permanent residents.
Property expert David Higgins says that while dwellings designed for investors have dominated the Gold Coast skyline in recent years, the tide is about to turn, with savvy developers lodging applications for home-style apartments and housing.
He says there was already evidence of more Gold Coasters choosing to buy and reside along the central coastal strip, with the most popular beachside locations with nearly 40 per cent ownership.
"The average lot size and home size is getting smaller so people are now weighing up their options and realising a large apartment or townhouse can deliver more lifestyle value in terms of location and amenity," he says. "There has been a scarcity of apartments designed with owner occupiers in mind in recent years, simply because the market was more geared towards investors but that is now starting to change.
"We are starting to see more sophisticated projects on the drawing board where the developer has identified a shortfall in the market for larger, upmarket three and four bedroom apartments with two side by side car parks, storage, larger entertainment size balconies and other features that embrace the beach lifestyle. Apartment developments at Mermaid Beach and Kirra are also designing their apartments and homes to appeal the end users.
"It is all about addressing the pent up demand in the market for apartments and villas that provide all the features of a private home and benefits of the apartment lifestyle – low maintenance living with space and storage."
He believes that, "while the Gold Coast was still appealing to interstate buyers looking to leverage the relative affordability of beachside property, he anticipates that many new owner occupiers in the central coast precinct would be locals moving from the surrounding suburbs."
Higgins says that Mermaid Beach toBroadbeach has been a 'magnet' for population growth, with Census statistics showing 58.4 per cent of the region's 12, 927 residents had a different address five years ago.
The region is expected to almost double its population to 22,167 residents by 2036.
"The central coastal precinct has really matured in recent years," he says. "It has been a beneficiary of the Commonwealth Games, with significant infrastructure and lifestyle upgrades, including the G Link and revamped Pacific Fair, now complete."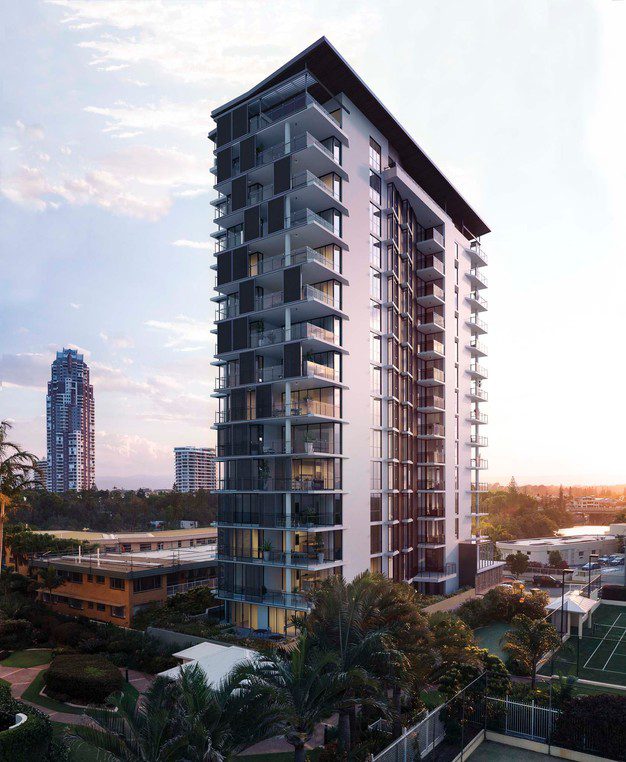 Now, he says that the people who are moving in to the area are generally from 'look-alike' suburbs. "They might move from one waterfront or beachside location to another, with the aim of upgrading or downsizing their home in the process," Higgins says. "Local buyers trend towards residential 'pockets' which have easy access to amenities, yet offer a quieter lifestyle. Interstate buyers choose these same areas because they want security and a sense of community as they get to know the area. The Suburbs of Main Beach, Broadbeach, Mermaid Beach, Palm Beach and Kirra really strike the balance for end users and these are the areas I expect to experience higher levels of owner occupancy over the coming years.
"I have seen a swing in the type of purchaser coming into our projects, are cashed up couples moving up from Sydney and Melbourne are looking for quality, size, location, close to amenities, extra storage and a home that's brand new and never been lived in."
David's snapshot for the quarter
The current market the median house price on the Gold Coast is $615,000, compared to over $1,000,000 in Sydney, is expected to drive property prices and new buyers into the market over the medium term.
The Gold Coast has one of the tightest residential markets in Australia, with the latest research indicating a vacancy of around 1.2%. This demand is particularly strong for couples looking for property from Main Beach to Kirra and the Southern Beaches to the North Shore of the Gold Coast. We have definitely seen the shift in demand to the owner-occupier and this has given rise to improved designs and product to meet this emerging market.