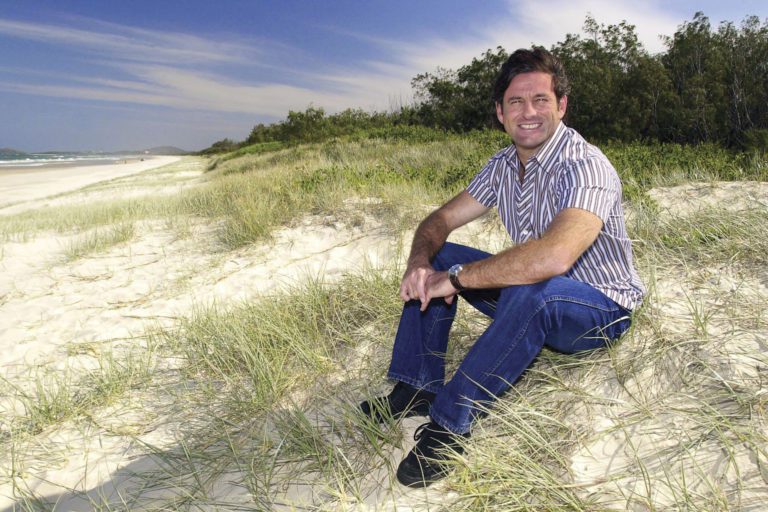 WORDS: Greg Pride PHOTOGRAPHY Supplied
You might call Don O'Rorke the chairman of the board. One of Queensland's most successful property developers, O'Rorke has managed to fuse his flair for business with a love of surfing. His twin passions melded for his biggest project in more than three stellar decades in the cutthroat development game, the landmark Casuarina Beach estate at Kingscliff on the Tweed Coast…
After 17 years' involvement with Casuarina, Consolidated Properties Group (CPG) recently ended its association with the $1.5 billion development, having created an iconic and thriving master-planned coastal community that is now home to 5000 residents and the headquarters/high performance centre for surfing's governing national body, Surfing Australia.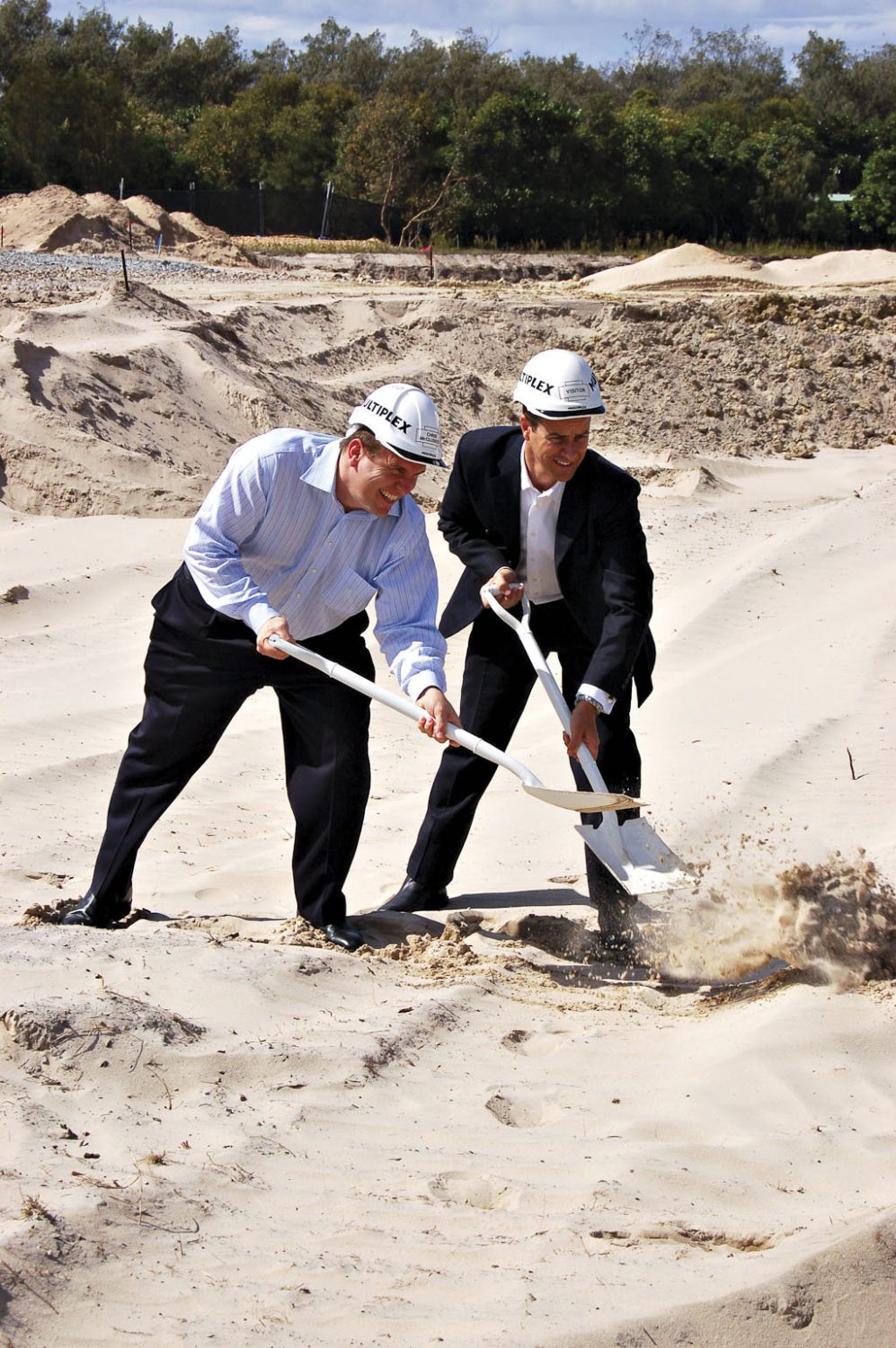 It's a true legacy project for O'Rorke, the youthful-looking father-of-seven who was 21 when he and associates launched CPG in 1981.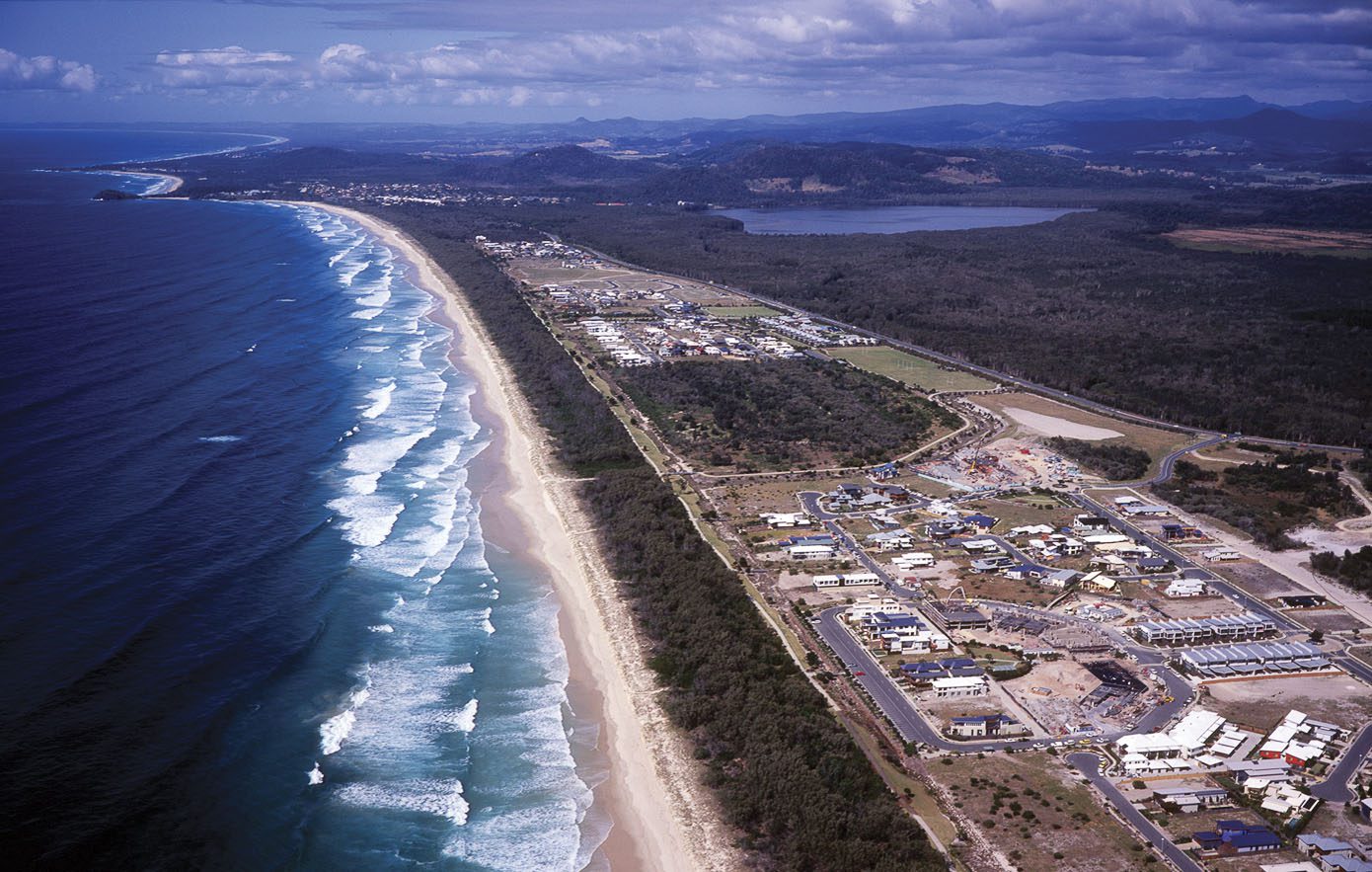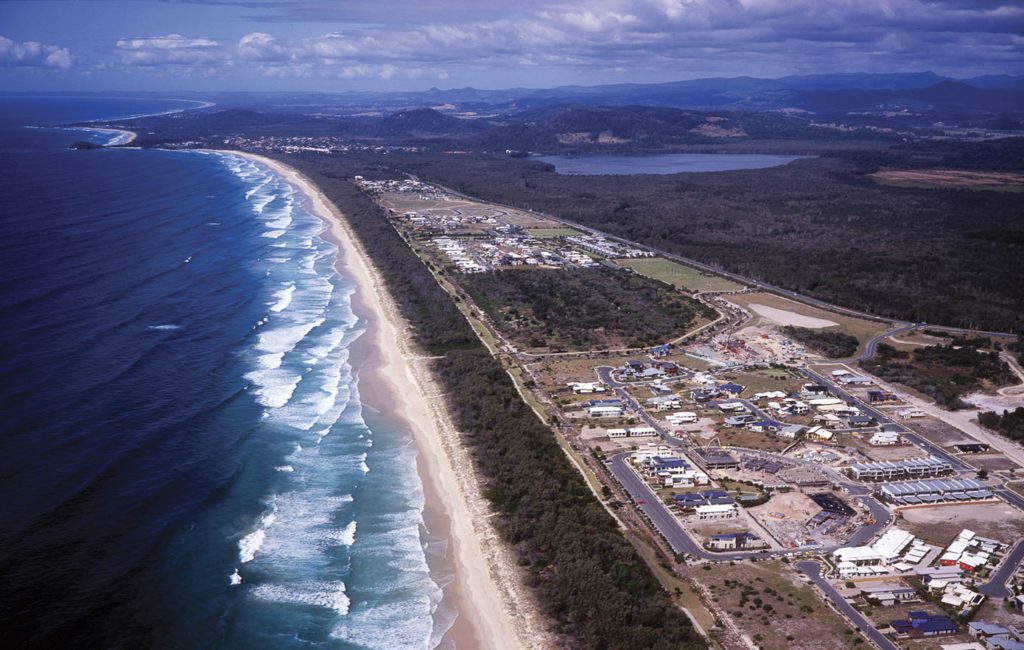 Born in the small town of Esk, northwest of Brisbane, O'Rorke boarded at Brisbane Boys College before completing a business management degree at QUT. His first job was with real estate giant CBRE leasing office buildings in the Brisbane CBD, but it wasn't long before his entrepreneurial streak led him to strike out on his own with CPG.
The company acquired the prime 351ha parcel of beachfront land that is now Casuarina in 2000."There were a lot of skeptics when we first bought it," O'Rorke tells ORM. "The Tweed had a very poor reputation for enabling projects. It was very much seen as a high risk because of the strong green lobby in the area and difficult council. It was our first project in the master-planned communities space so it was also very much a learning curve for us. But we believed passionately in the project. Where else could you get 3km of beach frontage 15 minutes from Gold Coast Airport? We believed it could be something special and were determined to make it happen. It was the largest project we've done and remains the longest-running."
CPG's vision for Casuarina was to create a community, as opposed to just another land subdivision. "We had a number of fundamentals underpinning that vision including respect for the local environment and ensuring the architectural integrity of the community or village we were seeking to create," O'Rorke says. "We toured the US and Australia researching the best communities to come up with an urban plan that put people above cars."
From the outset, CPG laid down strict architectural covenants that gave Casuarina its distinctive laid-back but contemporary coastal character befitting its location.
"We specifically excluded styles like Balinese, Tuscan and Santa Fe to create an architecture of the northern NSW region that would stand the test of time," O'Rorke says. "That extended through to the landscaping with plants from the local area. There are definitely no rose gardens and no brick and tile homes."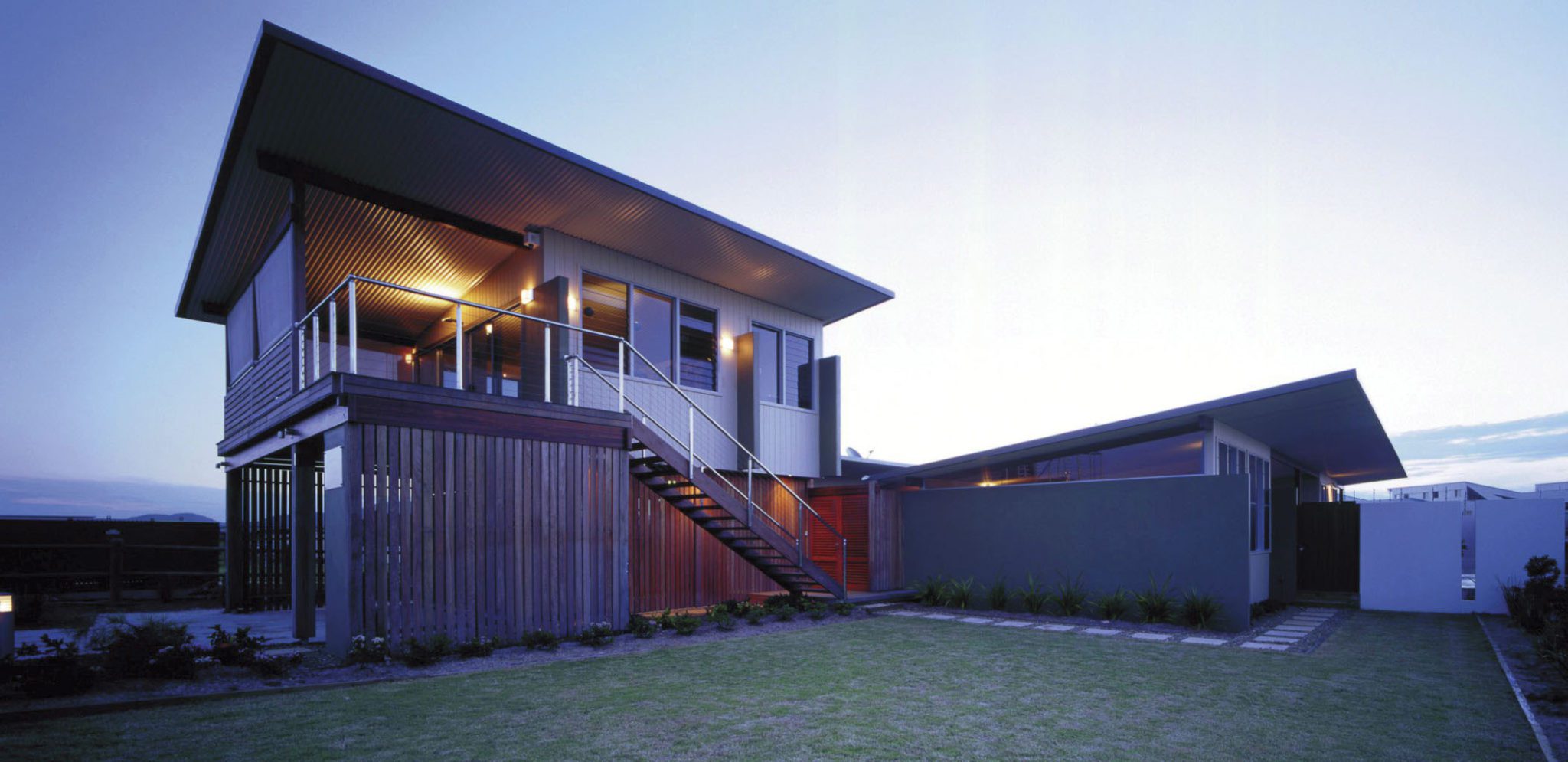 The relaxed Casuarina lifestyle quickly lured many Gold Coast residents south, including property industry movers and shakers and surfing industry identities. O'Rorke led by example, building a beautiful Annabel Lahz-designed beachfront home at Casuarina for his family (he has since sold that and is building a new home, designed by another acclaimed architect, Paul Uhlmann, at the estate).
"The lifestyle was obviously a major factor in attracting residents but major road upgrades like the Tugun bypass, Sexton's Hill (at Tweed Heads) and the Byron motorway have significantly increased the allure of Casuarina," O'Rorke says. "Eighty per cent of the homes at Casuarina are occupied by permanent residents as opposed to holidaymakers, and 60 per cent of those would work on the Gold Coast or Brisbane because of the ease of access.
"It really resonates with young families in particular, because they can live in a beachside community for about the same value as somewhere like Robina. Casuarina people walk or ride their bikes to the beach and really seem like a happy, healthy bunch. It's the sort of lifestyle that's becoming increasingly unattainable on the Gold Coast for younger people."
Next to the Casuarina Rec Club, boasting a fully-equipped gymnasium, swimming pool and tennis courts, is one of O'Rorke's proudest achievements – the Hurley Surfing Australia High Performance Centre.
With Casuarina's proximity to some of Australia's best breaks, O'Rorke lured Surfing Australia to set up headquarters in the estate several years ago and it has now become a training base for the nation's top surfers, including the likes of world champions Mick Fanning and Steph Gilmore.
"It's the only facility of it's type in the world and is the envy of a lot of other countries," O'Rorke says. "With surfing included in the 2020 Tokyo Olympics, the centre is only going to go from strength to strength."
Another coup for Casuarina came with the opening last year of the $25 million Casuarina Village shopping centre, anchored by Coles and boasting 14 specialty shops. The centre is part of the $400 million Casuarina Town Centre envisioned and launched by CPG.
While CPG's involvement with Casuarina has ended, the town centre will be completed in stages by the Ballina-based Clarence Property Group, which acquired the balance of the site in 2012.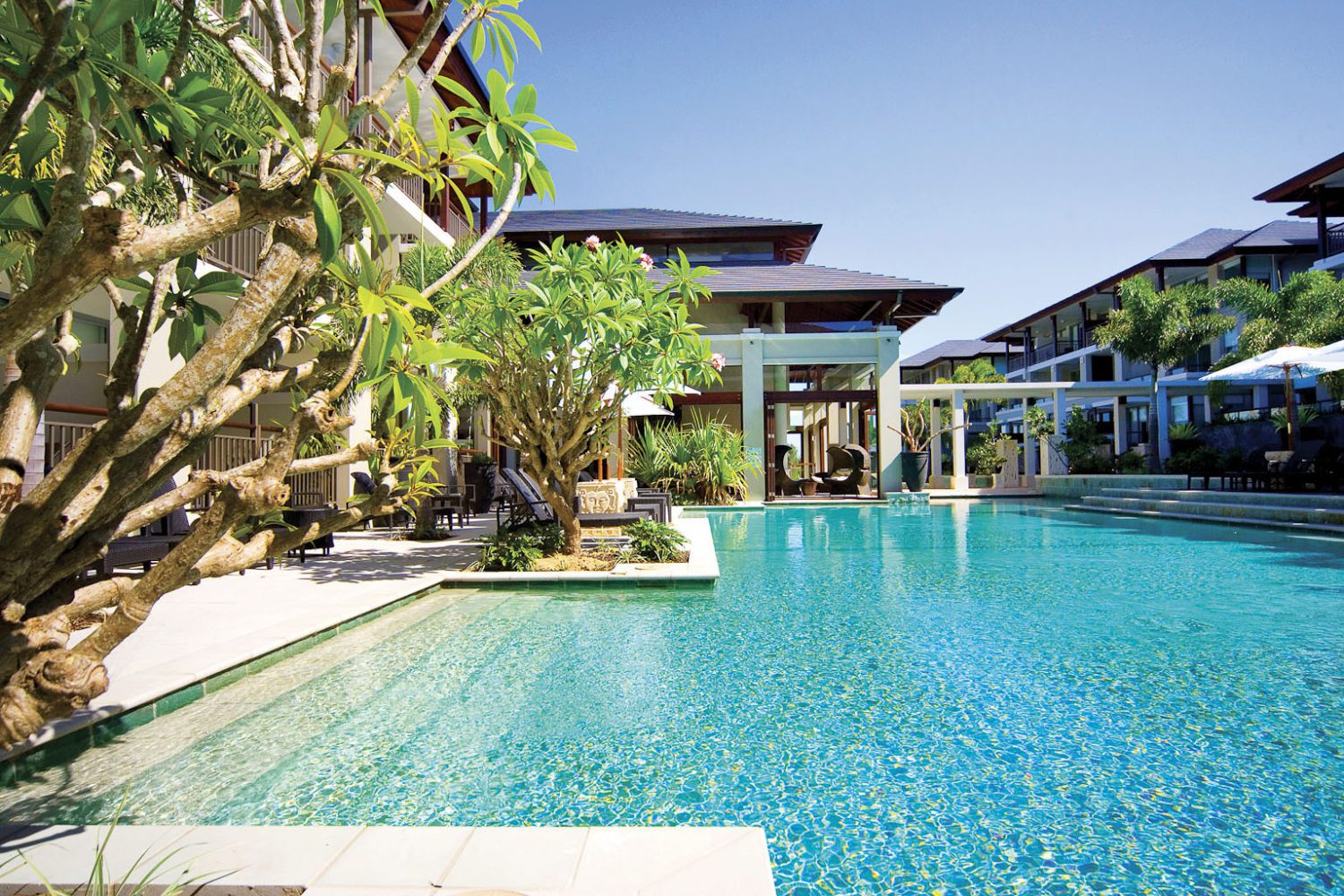 However, Casuarina will remain a significant part of O'Rorke's life. He's building a new family home there, and has ongoing investments including ownership of the shopping centre, as well as apartments and the Spice Den restaurant in the Santai Resort on the estate.
Meanwhile, CPG has about $2 billion worth of new projects on its books, including a $170 million office tower in Brisbane's Fortitude Valley for Aurizon, Australia's largest rail freight group.
The company is also developing several thousand new apartments on ex-government land in Brisbane, and has partnered with Melbourne's wealthy Liberman family to develop 12 new shopping centres on Australia's East Coast.
Despite his heavy workload, O'Rorke ensures he always takes time out to indulge his love for surfing, skiing and snowboarding. He takes several surf and snow trips a year, with mates to the surf breaks of Indonesia and with family to the slopes of Japan, where he owns a penthouse in Niseko in a luxury ski lodge he developed with lifelong friend, fellow Brisbane property industry identity Scott 'Hutchy' Hutchinson.
It's part of his philosophy for a healthy work/life balance that also sees him and his staff work out in a personal training studio together. "It's one of my core beliefs – if people are healthy and happy, they're going to make a better contribution," he says.
O'Rorke is certainly financially comfortable but at 56, he has no plans to slow down anytime soon. "I measure the rest of my working life by my youngest child, who's in Grade 2," he says. "I figure I might as well stay actively engaged until he's left school, so that's at least another 10 years."
He gets pride and pleasure from seeing the many buildings and urban landscapes he has created, but there are deeper satisfactions. "It's nice to be able look around and see the relationships with people like Hutchy that are still going strong after all these years," he says. "And there's really nothing more satisfying than having a healthy and happy family. That's the ultimate achievement, isn't it?"