Profile on Tanya Abbey – GM Black Wolf Group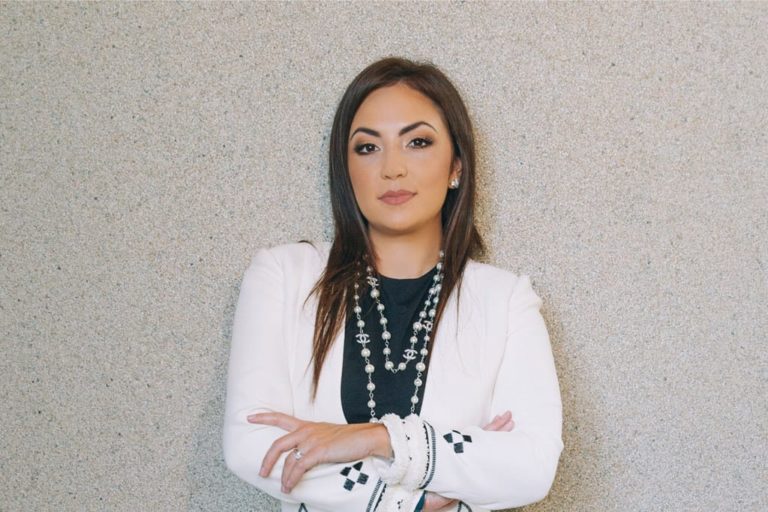 WORDS: Alex Mitcheson - www.alexmitcheson.com PHOTOGRAPHY Supplied
Getting to know the lady who is ahead of the pack, with Black Wolf Group's General Manager Tanya Abbey.
Finding the right fit for things in life can, at times, present challenges. Is the match being forced? Do they belong together? These questions will certainly present themselves in varying degrees. Take for instance matching a pair of shoes to a shirt, or a wine to a type of cheese — the daily trials an everyday person might face. But what if the stakes were higher than a fashion faux pas or a culinary embarrassment; what if people's livelihoods, their dreams and business successes depended upon it?
Approaching recruitment and aligning these matches is something that Tanya Abbey takes respectfully in her stride. The mother of two is the General Manager of the Black Wolf Group, and alongside business partner/husband Pete, are a formidable duo in recruiting and business consulting. The ethos of the company has always been to create opportunity, whilst developing innovative methodologies, that ultimately separates them from other traditional recruitment agencies.
Not just content with being a forerunner in the recruitment space, Tanya is also behind the creation of two different human-resource-related platforms. Co Health Workplace Management is a contemporary workforce management tool that allows organisations to proactively contact trace, report and monitor staff wellness, engagement, and well-being — bringing organisations tangible benefits and outcomes in the ever-changing work environment we find ourselves in 2020.
Place Me offers an individualised career consulting service for the modern-day. Approaching each person as distinctly different as the roles they apply for, the innovative and holistic service assists in a myriad of areas, from resume building right through to executive consulting. Aligning and thus elevating the right person to the right job.
In the last six years, Tanya has overseen Black Wolf Group as it has tripled in size and expanded considerably. The path to where the young entrepreneur finds herself now hasn't always been smooth and lined with roses though.
Intrigued by how this successful Gold Coast 'boss lady' has managed to achieve what she has, we sat down and talked about life, goals, inspiration and how implementing a strong team mentality has given her the edge.
Tell us briefly about your journey, and how you find yourself here today as a successful businesswoman?
My very first job was in hospitality, working at McDonald's. They have excellent recruitment and training systems for those that want to be successful there. I then worked in retail, before gradually wanting to work in an office. So, I worked for the Australian Business Register, which provides credit reporting for businesses. In my opinion that was a good entry into business and exposure for me at the time. I gradually moved into sales and during the onboarding process, I dealt with a recruitment agency, I found the experience quite interesting.
Initially, I was in a resource role for three months, the team culture was difficult though. A manager from another team saw my potential and took me under her wing and taught me everything I wanted to know. I progressed in my career, recruiting for different industries, and then, over seven years ago I met Pete. We were working for another company but always shared the same sentiment- that we could probably build a recruitment business a lot better. We put our minds to it, worked through it, and he has been great. He's my partner, but it's as if he's like my biggest fan. [laughs] He'll always support me, that's the type of person that he is.
Who has inspired you along the way?
I guess in terms of influences in my life, my parents. My dad has always been an inspiration, and as I have matured and become a mother, I have drawn a lot of life lessons from my mum. She's the best, the most loving person ever. Very self-sacrificing, but not in a hard way. For example, she doesn't understand why people will have this silly luxury of dieting or doing keto diets. In the Philippines you are just lucky to find your next meal- it's inspiring. I've also always been close to my brother John. We moved around a lot as kids, dad was in the RAAF, so we confided in one another. He has been my sounding board a lot over the years.
I have a view that relationships and friendships can be transient sometimes, they don't always stick around. But I think if you're genuine and authentic, you are drawn to people that inspire you and who you also inspire. I have a strong group of these people around me and they, along with my family, are consistent and supportive. That's important to have.
Why did you want to take on having your own business?
There's a great book called the E Myth, it talks about the natural progression of the entrepreneur and how the technical person always gets frustrated of work and they begin to think, "I could probably do this better." That was just the entrepreneurial thing that happened with me and Pete. We didn't have a plan, as most people don't; it was born out of frustration by how it was currently being done and knowing that we were not utilising the best methods to succeed. I'd say it was mostly down to instinct, we had an instinctive push to do it.
So, would you say you were in an environment that stifled innovation?
Recruitment can be like that, you can end up being put in a box. A typical recruitment firm will have you only working in that one space, sometimes to stop you reaching good commission. That's usually what happens. Whereas we were like, we don't care, we just want to work with clients and do well. That was a big driver for me; I wanted to be able to do well, make my clients happy, but also be able to empower people. Helping candidates to get that new job or stepping up the ladder. We were limited in what we could do and had a strong desire to move forward.
What differentiates Black Wolf and sets it apart?
I think it's our style. The difference is in the way that we do things, our process. We are quite candid in the conversations we have with our clients, and they're very honest back. The typical approach is, I'll take a job brief, get you a few candidates, and then you just need to pay me an invoice. Whereas, I want to understand them, their business and drivers. My favourite question to ask is, "tell me your story". Tell me about how your business started in a garage, tell me your struggles – I want to know.
Have there been any major challenges?
Financially, yes. We started with $2,000 to our name and two credit cards to keep us going. Back in 2013, we began the business in an economic downturn, which is challenging to say the least. Also, having children can present its unique challenges, being by ourselves as well. My parents aren't nearby, and Pete's parents have both passed. Habitually using babysitters and putting kids in day-care when they're three months old is very challenging as well. Last year, Pete played Masters Footy with a client and managed to tear his patella tendon in his knee, and I essentially had to run the businesses solo, our baby boy Panos was waking up four times a night during this period as well – so I lived on coffee during that period!
What are your other passions besides your businesses? 
I think most people want to disengage their brain outside of work, but I'm certainly not that head in the sand kind of person. I love to read, and I set myself a goal to read six books every quarter. I enjoy reading about religion, particularly from a theological perspective, it's fascinating how it shapes the world we live in. I really like art, so I paint with acrylic and also sketch when I find the time. I also really enjoy cooking, my dad is a chef, so I have feelings of nostalgia whenever it comes to that. Over-feeding people is a thing of mine, mostly on weekends when we have people over or it's a special occasion.
Why would you choose to work with your husband, as opposed to someone else?
Owning a business with others there's always going to need to be an element of trust. But, because it's Pete, I know he'll always have my back. Essentially your best friend's right there, you know, for support and a constant lift-up too. There are way more advantages than challenges. it's work at the end of the day though, and we just don't bring it home ever.
Describe your leadership style and tell us what you've learnt about leadership?
In my opinion, you always learn more from a bad manager as opposed to a good one. I have learnt so much this way, but I do appreciate good managers, and I like hearing when clients are good to their staff. I've had to learn to be a little bit harder with people, I feel when I give too much praise, it becomes diluted. It's like saying I love you too much. So, my leadership style is based on the ability to empower. I've had to learn to not do things for people and guide them instead. At the same time, I'm not going to abuse my position and tell people to make 100 sales calls, if that needs doing, I'll sit down next to them and do it until it is done.
Where do you see your businesses in five years?
Having bigger offices in other areas, nationally and having more of a presence in the market. We have a diverse range of services so have that aspect covered but would look to strengthen all areas. We are also looking at expanding internationally in certain areas as well. Whilst we can recruit and interview remotely, you can't do this job without shaking someone's hand, or getting to know them, or meeting them face-to-face so having offices in more locations is our ultimate goal.