Prepare your taste buds for TAKE OFF!
WORDS: Corrine Barraclough PHOTOGRAPHY Brian Usher - www.usherusher.com
Rydges Gold Coast Airport launches new restaurant, Madame Za's, to get your taste buds in gear for your trip.
Thanks to our shared COVID-19 experience, Gold Coast Airport hasn't been as front of mind for locals or visitors as usual. While flights were grounded, tourists stayed away and conferences were cancelled, the foot traffic through Coolangatta has been minimal.
But, now that life has returned to a new normal, Rydges Hotel at Gold Coast airport is gearing up for a cracking 2022. This is the first and only leisure themed Airport hotel, just a 1-minute walk to the actual terminal, 5 minutes walk to the beach and only a 30-minute drive to Byron Bay.
Think of it as a destination within a destination! Rydges is a 192-room hotel, featuring Deluxe, Premium and Executive rooms over seven storeys, designed to cater for both long and short stays.
Inside, this comfortable, modern, relaxed, coastal-themed hotel is home to two key restaurants. Up at the Salty Fox, you can enjoy the rooftop bar with views over the ocean. Down in the hotel itself, you'll find Madame Za's.
General Manager Luke Harley tells ORM, "Rydges Gold Coast Airport is ideal for both corporate and leisure travellers. Remember that prior to COVID-19, this was the sixth busiest airport in Australia; more than 6 million passengers passed through each year. We look forward to seeing that demand return. Our chefs have been given free rein and bring true passion to our kitchen. We've been very lucky that our owner was prepared to hold on and ensure that we retained the right people in place for the rebound.
"As for our restaurants, Madam Za's won't compete with Salty Fox upstairs; both offer a completely different dining experience and separate menus. The owner of this hotel also owns Rydges in Darwin and we're very lucky to be able to leverage off the reputation of Madam Za's Asian fusion restaurant at Rydges Palmerston. Madam Za's is known for bringing the best of Asia in a series of shared plates, it's known for its sophistication and contemporary menu, full of aroma, texture and, of course, taste. If you're passionate about food, Madame Za won't disappoint."
The dining experience here is all about tasting, sharing and feasting on fresh ingredients from scallops and dumplings through to big plates.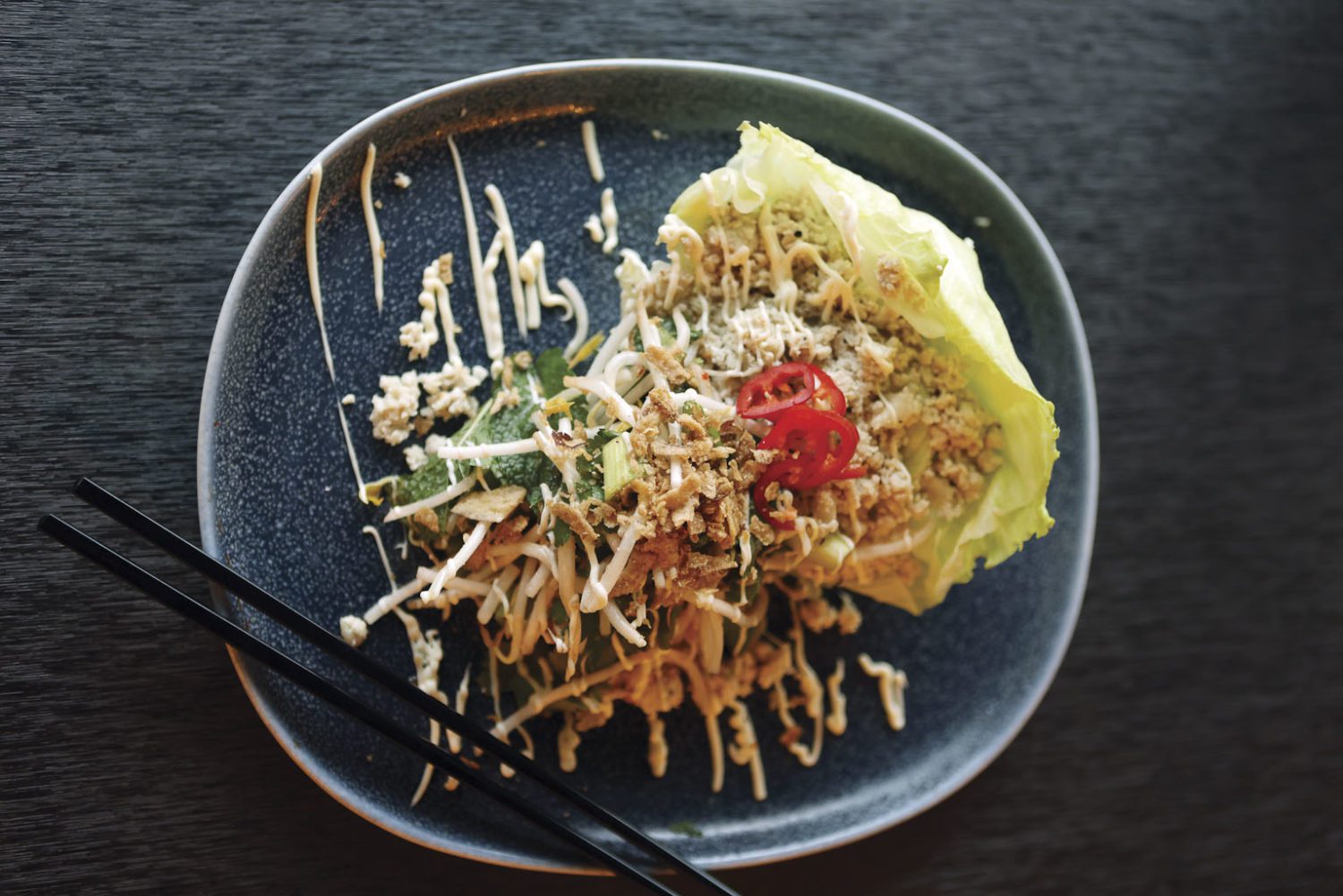 Mastermind of the kitchen and the creative driving force behind the menus is Head Chef Joel Bryant, who completed his apprenticeship at Star City in Sydney, worked with Luke Mangan, and has picked up a couple of chef hats along his culinary career path.
"The Gold Coast is home to me; I love the lifestyle here and the people are more laid back," says Bryant. "When I first came to the Gold Coast in 2007, the food scene here was pretty dire but we've come a long way since then!"
Bryant worked at Oscars on Burleigh for three years as well as Songbirds Retreat (Mount Tamborine) and Peppers Soul.
"Before settling here on the GC, I travelled a lot and submerged myself in various cultures and cuisines," he says. "I backpacked around Asia, lived in Japan, spent time in Thailand, Indian and Bhutan. Now I'm proud to bring all of that experience to Rydges kitchen. Our kitchen here has a Nepalese chef, an Indian chef, a Japanese chef, as well as a Bhutanese girl who I worked with while living in that country.
"Basically, I ripped up the old pub-style menu, we changed the whole concept to Asian, and I run both the upstairs Salty Fox and new Madame Za's downstairs. We've done it tough through COVID, now we're ready to be busy, so bring it on!"
* Rydges is the first and only leisure themed Airport hotel on the world-famous Gold Coast.
* A 1-minute walk West to the terminal, a 5-minute walk East to the beach, a 30-minute drive South to Byron Bay, a 30-minute drive North to theme parks.
* The Salty Fox – a rooftop bar with views over the tarmac and ocean…