POW ! – SEVEN MORE POWERHOUSE NAMES ADDED TO BLUESFEST
WORDS: Gaynor Crawford PHOTOGRAPHY Supplied
"The quality and talent on the Bluesfest lineup next Easter Long Weekend, Friday 15th April – Monday 18th April 2022, is incomparable and unmatched. It is THE BEST Aussie & Kiwi lineup – EVER, and guess what… we ain't finished !!" Festival Director, Peter Noble OAM said today.
"SIX60, who helped us celebrate our 30th anniversary back in 2019 and were one of the highlights of that great year are coming back, and have they EVER gone up in the world since they last graced us with their presence. They are simply one of the world's great, and greatest grossing bands. In February 2019, they drew 50,000 people to their show in Auckland at Western Springs Stadium. That puts them up there with the largest drawing bands … well, this year they did it again … and drew another 50,000 in Auckland at Eden Park. What can you say other than this is a phenomenon !!
They will be playing the same stage and the same day as L.A.B, on Good Friday 15th April … what a concert that will be!"
"ARIA Hall of Famers (2007), HOODOO GURUS, with their 40+ year history, and anthemic songbook to match, are going to enthral Bluesfest attendees with the songs from their 16 albums (9 top twenty) and 37 singles, including "My Girl", Bittersweet", " Like WOW – Wipeout", "What's My Scene" and so many more. Simply they are unique and are one of the most "inventive, lyrically smart and exciting" bands to have come from Australia. We can't wait to hear their Bluesfest debut."
"Also playing Good Friday is Yolngu artist, BAKER BOY, the Young Australian of the Year in 2019, who is releasing his first album 'Gela' in October, after numerous award wins and nominations since exploding onto the music scene in 2018 with two ARIA Gold Singles, 'Mr La Di Da Di' and then in 2019 the fantastic 'Cool As Hell'."
"Blues and Soul legend and ARIA Hall Of Famer (2005), RENEE GEYER is regarded as "one of Australia's finest exponents of Soul & R&B music." Renee's hit recording career dates from 1973, and includes 25 albums, one boxed set, 38 singles including her hits 'It's a Man's World', 'Heading in the Right Direction', 'Stares and Whispers', 'Say I Love You' and many more…. It's going to be a great celebration when Renee Geyer returns to Bluesfest… we can't wait."
"SAM TESKEY, who has been to Bluesfest before as part of the globally-successful TESKEY BROTHERS, calls himself "an Australian Blues Musician". will be performing his solo set with his band. Sam is an in demand guitar player, songwriter, arranger, engineer .. he won "Engineer of the Year", at the 2019 ARIA Awards, plus the ARIA Award fir, "Most Performed R&B/ Soul Work", "Rain", with the rest of the Teskeys at the 2021 ARIA's. Sam will release his first solo album, "Cycles" October 2021. It's going to be a Teskey kind of Bluesfest in 2022, with both Sam and Josh Teskey showing their individual styles over different days of the festival, , and then the incredible Teskey Brothers blowing the roof off the tent on Easter Monday."
"KARA GRAINGER first came to Bluesfest as a member of the superb and fondly remembered Papa Lips in the 1990's , before re-locating permanently to the USA in 2006. Since moving to first Los Angeles, and then to Nashville, Kara has released four superb albums in the Blues, Roots Music genres, and charted in the Americana Charts for 38 weeks straight for her album 'Grand and Green River'. Kara will be playing in Australia at Bluesfest, on one of her all too rare homecoming shows. She is a don't miss for the real Blues & Roots fans."
"JEFF MARTIN, guitarist and frontman of Canada's The Tea Party, now lives in our local shire.  A Led Zeppelin fan, he has always wanted to bring their songs to life and well , we talked… and now it's happening  –  Jeff Martin plays the songs of Led Zeppelin on the Bluesfest stage  –  I cant wait!"
"I pinch myself every time I look at this growing lineup of exceptional talent that will be heading to Bluesfest Easter Long Weekend Friday 15th April – Monday 18th April 2022.
"This is THE best Aussie and Kiwi lineup – ever !  AND … I'm not finished yet …. so I say to you again… "HOLD ON TO YOUR TICKETS BLUESFESTERS – I STILL HAVE SOME AMAZING HEADLINERS TO ANNOUNCE.""
PETER NOBLE OAM
CHAIRMAN BLUESFEST GROUP OF COMPANIES
SNAPSHOT ARTIST BIOS
SIX60
SIX60 are a multi award-winning, platinum-selling, five-piece band from Dunedin, New Zealand. They formed in 2008, naming the band after the address of the flat they lived in: number 660. They have released four number one albums, and a string of top ten singles including their huge fan favourite 'Don't Forget Your Roots' (Kia Mau Ki Tō Ūkaipō), which SIX60 perform at the end of their shows.
Since their show-stopping debut at Bluesfest in 2019 Six60's fame has skyrocketed globally.
In April this year, the band became the first musical act in history to perform at the National Stadium of New Zealand, Eden Park, performing to 50,000 people: this was at the time the largest concert with a live audience anywhere on the planet. They were described by ITV's Good Morning Britain as "the hottest band in the world right now" by Piers Morgan, with Jools Holland adding: "I think they're a great band". Currently touring the USA, the band are looking forward to returning to the Bluesfest stages next Easter.


HOODOO GURUS
The legendary Hoodoo Gurus will make their Bluesfest debut next Easter.  By any measure, they are one of Australia's greatest, best loved, most enduring rock bands of all time. 'What's My Scene', 'I Want You Back', 'Miss Freelove '69', 'Like Wow – Wipeout!', '1,000 Miles Away', 'Bittersweet', 'My Girl', 'Come Anytime', "I'm Crackin' Up  – tracks that represent the unmistakeable sound of the irrepressible Hoodoo Gurus; but those are just a sample from their canon of instantly identifiable songs and top-selling albums that have helped provide a soundtrack to Australian and international fans right through the 80's to today.
Through the span of their international triumphs with sold out tours, 9 gold and platinum records and multi-awards, including being inducted into the ARIA Hall of Fame, the Gurus have remained one of the most popular and successful musical acts Australia has ever produced.


BAKER BOY
Born in Darwin and raised in the remote Northern territory communities of Milingimbi and Maningrida, Danzal Baker aka Baker Boy is the freshest new hip-hop talent to emerge from Australia. Young, strong and proud Baker Boy raps in English and Yolngu Matha language representing his Arnhem Land family. Baker Boy is a multidisciplinary talent working across rap, dance and acting. He hopes to inspire younger generations to embrace their culture and become leaders in their communities. He has achieved so many accolades in his short career, including six career ARIA nominations; an ARIA Gold certification for "Cool As Hell"; six wins at the National Indigenous Music Awards; an Order of Australia medal; the 2019 Young Australian of the Year award; and multiple placements in Triple J's Hottest 100.
Earlier this year, he released 'Ride", giving us a taste of his new album, which should drop before the end of the year, and will no doubt be a feature of his Bluesfest performance.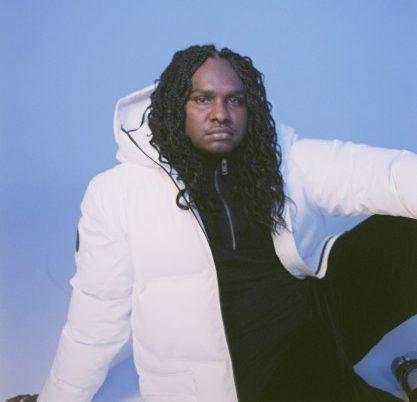 RENEE GEYER
Renée Geyer's career has spanned four decades and is still going strong with her 25th album of 2013 "Swing". A precocious jazz, blues and soul singer in her late teens; Countdown royalty in her 20s; a string of pop, soul and reggae hits spanning the 70s and 80s; her LA years in the studio with the likes of Stevie Wonder, Sting, Joe Cocker and Chaka Kahn; her 90s renaissance with Paul Kelly. She is a singer, a songwriter, producer, and author.  In 2005 Renée was inducted into the ARIA Hall Of Fame, and in 2013 into The Age Music Victoria Hall of Fame, both proud occasions in which she joined the ranks of Australia's most respected and accomplished musicians.
Renée Geyer started life as a sassy blues belter. Now she is the consummate entertainer with a proud body of work still transfixing audiences with the power of her music and voice.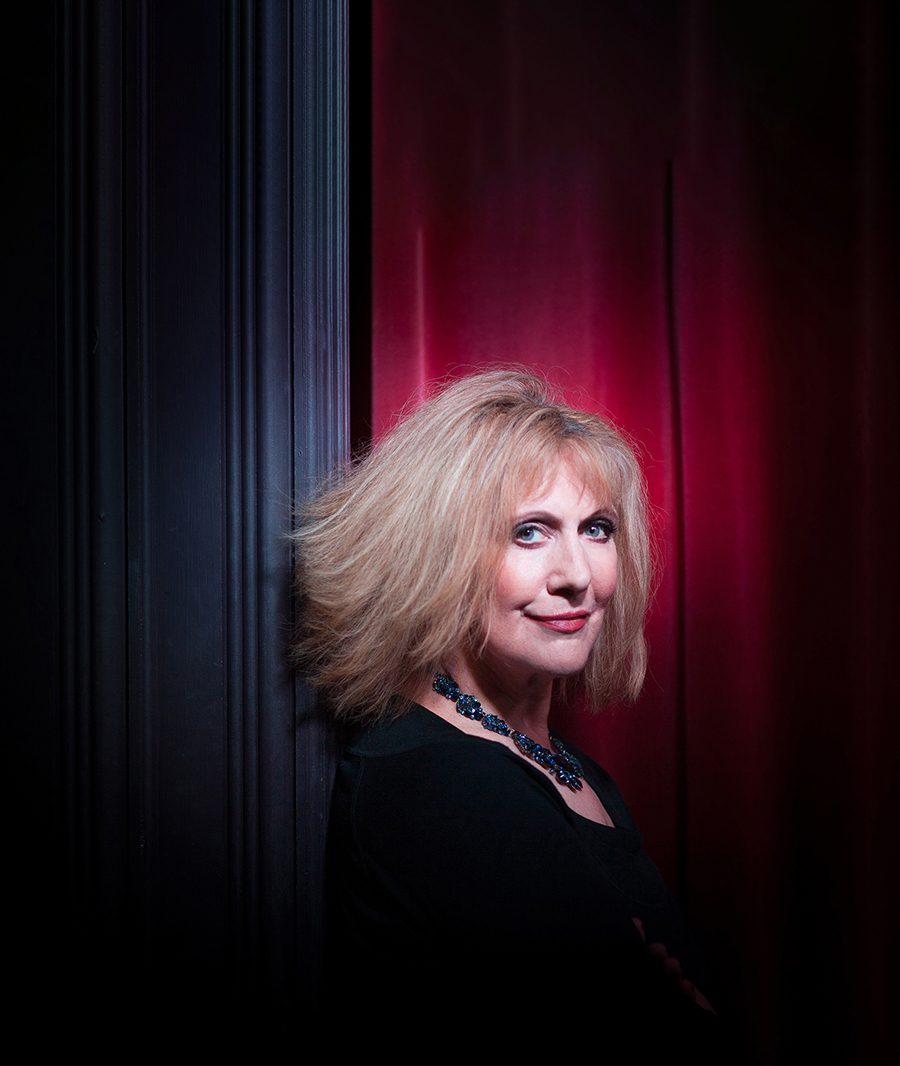 SAM TESKEY
Sam Teskey, lead guitarist of the Grammy nominated and ARIA winning group The Teskey Brothers band unveils his debut solo album Cycles and full six piece live band. What Teskey presents across the seven tracks of Cycles is nothing short of a cosmic journey, one that traverses a lot of musical territory. From sprawling, orchestral balladry to dissonant, ambient soundscapes, from folk to heavy psych-rock freak outs, it's a surprising, thrilling and immersive listen.  Sam Teskey will be taking centre stage for the first time so don't miss out on the first opportunity to experience the live performances of this amazing debut album from one of Australia's most promising songwriters and performers.


KARA GRAINGER
Some people just have music running through their veins. Kara's music journey has taken her all around the globe. From her inner-city beginnings in Balmain, Sydney, she's since performed and toured in Japan, Indonesia, India, Switzerland, Germany, the UK, and the US. Her soulful vocals and unique style of slide guitar has caught the attention of many well renowned artists, she's opened the show for Peter Frampton, Buddy Guy, Johnny Lang, Taj Mahal, Marc Cohen and Eric Johnson to name a few. Kara Grainger first came to Bluesfest as a member of the superb and fondly remembered Papa Lips in the 1990's and her Bluesfest performance next Easter will be one of her all-too-rare homecoming shows. Combining tasteful blues and slide guitar, soulful vocals and a heartfelt approach to song-writing, Kara's truly unique sound will leave you uplifted, inspired and always wanting more.  Do Not Miss.


JEFF MARTIN
Jeff Martin, lead singer of the iconic Canadian rock band, The Tea Party, has been labelled everything from "child prodigy", "virtuoso guitarist", and a "singer with perfect pitch". He is an artist that transcends typical musical genres and has become somewhat of a musical healer for fans across the globe.  With a career spanning over 30 years and 8 major-label releases, The Tea Party have successfully gained the attention of fans on a worldwide level with their phenomenal stage presence, their sound drawing heavily on the rock and blues of the 1970s, as well as displaying some psychedelic influences with elements of Middle Eastern, Celtic and Mediterranean music.  As a result, The Tea Party are often compared to Led Zeppelin and Martin's appearance, voice and singing style has drawn comparisons to that of Jim Morrison. In addition, Jeff Martin has carved out a distinctive and successful career for himself as a solo artist, various other side projects, and as an acclaimed and highly sought-after producer.
Now living in Australia, Jeff is putting together a very unique show for Bluesfest. A long-time Led Zeppelin fan, Jeff will be diving deep into the Led Zeppelin songbook and bringing the songs of Led Zeppelin to life at Bluesfest.
Bluesfest will take place over 4 days from Friday 15th April to Monday 18th April 2022 at the Byron Events Farm, Tyagarah, NSW, AUSTRALIA.
All ticket options plus camping, parking and VIP are on sale now via the Bluesfest website.
Keep in touch via Facebook | Twitter | Instagram

 About Bluesfest Byron Bay  
Showcasing an All-Aussie (with some special guests from NZ) music bill in Byron Bay, Bluesfest is Australia's most awarded music festival, and was recently nominated as 'Best festival of the Decade' by industry bible, Pollstar. From the humble beginnings in 1990 the festival now takes place at the beautiful Byron Events Farm (formerly the Tyagarah Tea Tree Farm), regularly attracting an audience of over 100,000.  Located just 10 minutes north of Byron Bay, NSW, Australia, Bluesfest is well situated and surrounded by the charming village of Mullumbimby and the beach towns of Byron Bay and Brunswick Heads. Best festival vibes ever!