Pinot Grigio or Pinot Gris. What's the difference?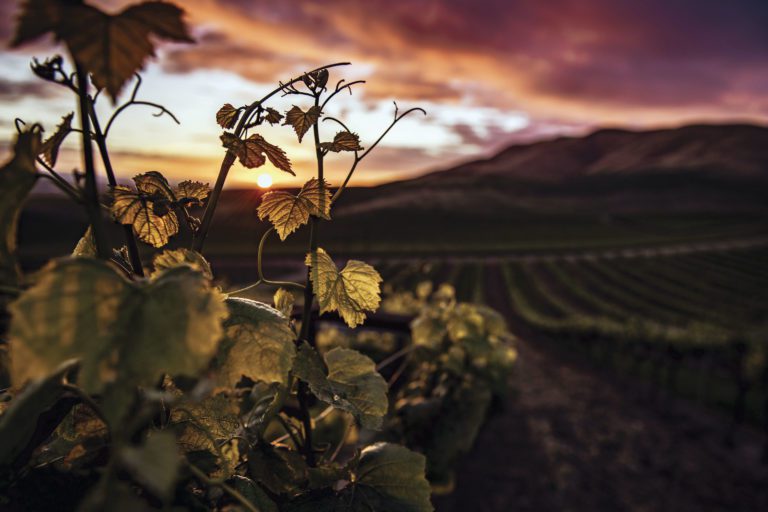 WORDS: Peter Panousis – Peter Pan Wine PHOTOGRAPHY Supplied
AS we come out of the most interesting winter season ever, I look forward to the ensuing months. Enter warm weather, longer days, vibrant colours, perfumed flower buds and bright garden blooms as spring has sprung.
What a glorious time of year – a time of rebirth, rejuvenation and of course, aromatic white wines.  Falling into this category are numerous varieties including Riesling, Semillon, Albariño, Torrontés, Viognier, Gewürztraminer, Sauvignon Blanc, Savagnin and Assyrtiko, to name but a few.  Aromatic whites are pleasant, easy-drinking, playful and simply perfect for warmer days.  It's time for Pinot Grigio or Pinot Gris.
What's the difference?
Do you ever wonder why some wine bottles are labelled Pinot Grigio and others Pinot Gris – confused or oblivious?  Essentially, there is a difference between the two however, technically they are one and the same grape.
As James Halliday highlights on his website, it comes down to how the grape variety is both ripened and made. This will eventually determine the style and what appears on the label.  Consequently, if the grape is picked early, receiving less hang time on the vine, there are fewer grape sugars available for fermenting, thus producing a style that is lean on the palate, with low to medium alcohol strength, high acidity and delicate fruity notes that usually finish crisp, fresh and dry. This is quintessentially the Italian style – a style made famous in the Veneto region of Italy.
Pinot Gris, on the other hand, is left on the vine longer and harvest is later thus producing a richer, riper, more luxurious style that is medium to full-bodied, appearing slightly sweeter, with more complexity, pronounced fruit aromas and an 'oilier' texture on the palate than that of a Pinot Grigio. This is the French style that Alsace made prominent. A Pinot Gris can be oaked, whereas a Pinot Grigio is usually unoaked.
Some of the downsides of each style are that Pinot Gris can sometimes be made a little too sweet or perhaps too oily, often lacking the required acidity for good structure and balance.  On the other hand, Pinot Grigio is often criticised for lacking body, and or flavour, being bland and perhaps too acidic.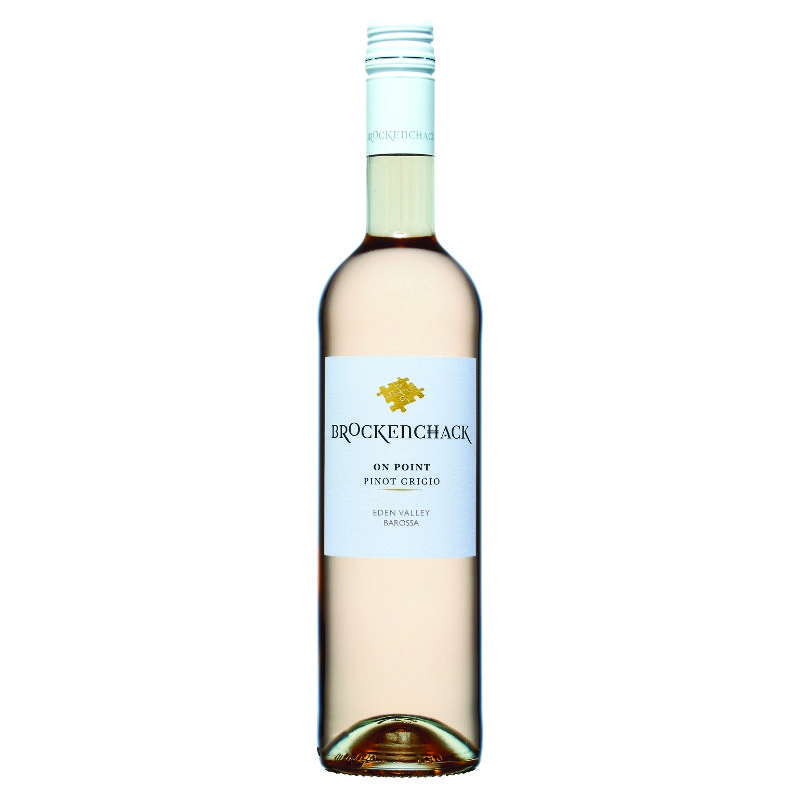 What is Pinot Grigio/Gris?
Pinot Grigio/Gris is a thin-skinned grape that can mature relatively early.  The grapes grow in small pine cone clusters and unlike many white wine grapes, the skins are not greenish in colour but rather range from grey and rose pink to black. Hence, the French name Pinot Gris, and Grigio in Italian both translate to grey pinot. Supporting this is Bob Campbell MW who states: "The Pinot Grigio/Gris grape variety is a pink mutation of Pinot Noir. It has a blush of colour although this is mostly lost during fermentation so the final wine is mostly white."
In recent times, however, there have been many fine examples of skin contact Pinot Grigio/Gris wines where the grape juice colour can range from a light-brown, onion-skin shade copper tone to a pink hue. Notably, colour can be deeper with prolonged skin contact, a characteristic of the fashionable orange wines.
Historical origins of Pinot Grigio/Gris suggest it is not native to Italy as many would believe but rather hails from the Burgundy region of France, which was discovered sometime in the Middle Ages. From there it found its way into Switzerland, Germany and then Italy in the 19th century. Pinot Grigio/Gris now grows in many parts of the world including Australia, where it was introduced in the early 1800s with the James Busby collection of cuttings.
On the nose and palate, Pinot Grigio/Gris displays fruit flavours of lemon, lime, citrus, apple, pear, peach and nectarine. Other aromas include ginger, honeysuckle, spice, almond and saline. Acidity tends to be medium to high and certainly, this is the case when the grape is picked early. Tannins for this variety tend to be low and when made into wine, the body can be light to medium in weight.
Where does Pinot Grigio/Gris grow best?
Grown throughout the world, Pinot Grigio/Gris prefers cooler climates. Arguably some of the best examples are found in Italy, specifically in the north east. The variety grows best in Lombardy, the Veneto, Friuli, Trentino and the Italian Alpine region of Alto Adige on the Austrian and Switzerland borders. Italian Pinot Grigio, generally speaking, is crisp, minerally and dry for the most, however, one can find some beautiful textural styles as well.
Another premium historical area is Alsace, France. Here the Pinot Gris takes on a richer, more textural, full-bodied style than the ones made in Italy. Historical records indicate the grape variety has been growing in Alsace since the early 1600s but was grown much earlier in Burgundy. A good pedigree ensures Alsace produces some of the best Pinot Gris in the world. Other old world areas where the variety grows best include Germany, Switzerland and some small amounts in Austria and Hungary.
From the new world regions, Pinot Grigio/Gris grows well in the US and in particular, in Oregon, California, Washington and New York. New Zealand is another country where the variety grows best, particularly in Marlborough, Gisborne, Hawkes Bay, Nelson and Central Otago.
Here in Australia, Pinot Grigio/Gris is relatively small in production despite it growing best in the cooler, well-known regions of Adelaide Hills, Mornington Peninsula, Tasmania, King Valley and Yarra Valley. There are around 4000 hectares of Pinot Grigio/Gris planted in Australia compared with about 22,000 hectares of Chardonnay plantings.
Why Pinot Grigio/Gris?
Pinot Grigio/Gris is playful, easy-drinking and widely available. You will see this category on wine lists and retail shelves well priced, attractively packaged and in styles that are vast and varied, from simple and fun to complex and refined, non-oaked and oaked styles. The style is food-friendly and due to its high acidity and bright, fresh flavours, Pinot Grigio suits fresh seafood, shellfish and fried salty foods. Pinot Gris, on the other hand, suits more bold offerings and can handle dishes with spices. It pairs well with Asian foods including Thai dishes and mild Indian Curries. This is a variety that will suit any occasion and price point and in general, is a good drink on its own.

What to consider
From Eden Valley, the Brockenchack Pinot Grigio is a bloody ripper. Brockenchack vineyard was established in 2007 and is now owned by Trevor and Marilyn Harch. Interestingly, Brockenchak is named after the initials of their four grandchildren: Bronte, Mackenzie, Charli and Jack. The wines are expertly made by Shawn Kalleske (of the historical grape-growing family of Barossa) and Joanne Irvine (daughter of the famous James Irvine, the King of Merlot in this country). The wine shows a pale onion-skin colour, with aromas of orange blossoms, ripe pears and kaffir limes. The palate is zippy yet textural, clean and dry.  This wine is perfectly matched with fresh, chilled seafood, lightly fried calamari or better still, slurping on the veranda.
From Italy, try the Italo Cescon Pinot Grigio Friuli DOC, a pure delight to the senses. Italo Cescon was established in 1957 by the said namesake Italo Cescon. Currently, the vineyards and winery are managed and operated by the children of Italo Cescon. The family has more than 100 hectares of vineyards in over 3 DOC in Veneto including DOC Piave, DOC Friuli and DOC Valdobbiadene. The wine is clear and bright in colour, with aromas of intense florals, ripe pear, vanilla, ripe peach and acacia blossoms. For a Pinot Grigio, the palate is mid-weight and rich in texture, full of ripe flavours mentioned above yet with a saline minerality of an Eden Valley Riesling. Try this wine with shellfish, fried seafood or simply drink while preparing dinner.
Time for a Gris and nothing says Pinot Gris more than the Woodpark Pinot Gris from the Alpine region of Victoria. Woodpark vineyard was first planted by John Stokes in 1989 in the foothills of the Victorian Alps and is now a five-star-rated James Halliday winery using traditional and modern winemaking techniques. Jeni Port reviewed the current vintage wine in June 2021 and states the grapes are: "Hand-picked, cool fermentation in stainless steel, one-third was matured in aged barriques for three months, the remainder in tank with light oak staves. Wood Park has sourced its Pinot Gris from the same Whitlands vineyard since 2003. On the nose, there are notes of poached pears, nougat, white flowers and honeysuckle. The palate is smooth with just a hint of sweetness."  A solid score from Jeni Port, rating the wine 90 points in the James Halliday wine guide.  Delicious and succulent, it pairs well with spicy Thai food or roast pork or chicken.
Finally, one should try the well-regarded wine from over the ditch, Pear Tree Pinot Gris. Pear Tree Pinot Gris comes from Marlborough, New Zealand. The wine is made by the legendary Ant Moore. Raymond Chan's Wine Review web page says: "Ant Moore took up the winemaking role at Isabel Estate in Marlborough, followed by the establishment of Catalina Sounds and Crowded House." Ant is a highly skilled and well-regarded winemaker. The grapes are sourced from the Waihopai Valley, an elevated sub-region of Marlborough. Lots of perfumed ripe notes of pear, apple, honeysuckle and lychee while the palate is rich and mouth-filling with further flavours of nectarine and honey.  The wine finishes with balanced acidity and suits Asian-inspired foods, creamy seafood pasta dishes or perhaps just drinking it solo in the garden.
Enjoy and happy but safe drinking.
Raised on the Gold Coast, Peter Panousis is a Fine Wine Consultant who has operated many restaurants and cafes. Formally educated with a Degree in Hospitality, Peter is WSET trained and has undertaken extensive wine education. He is also a Member of ASVO (The Australian Society of Viticulture and Oenology), and an Associate Fellow with AIM (Australian Institute of Management). See more from Peter @peterpanwine on Facebook, Twitter and Instagram.