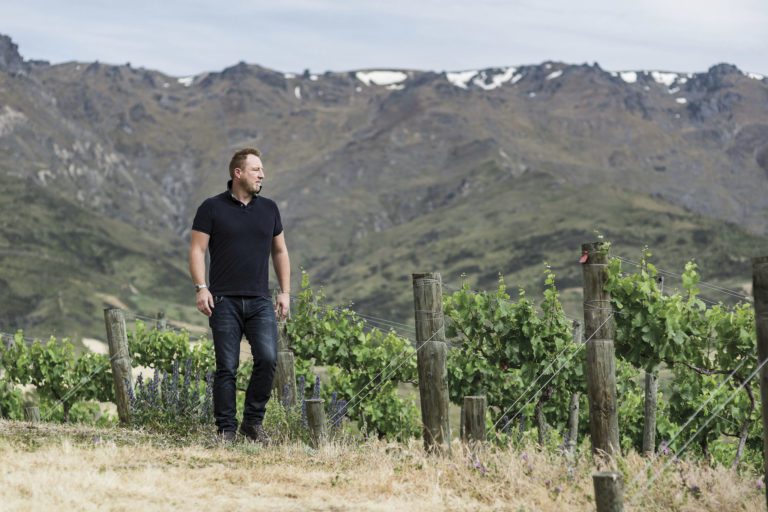 WORDS: PHOTOGRAPHY
Everything you need to know about Pinot Noir…

As a social media user, I like Facebook as it has allowed me to reunite with long lost friends and school buddies. One such friend, who shall remain nameless, is a leading lecturer in all matters of economics and an avid lover of food and wine. Wine and food consumed him. I remember fondly the one wine-related expression he uttered at festive times. From time to time I find myself still saying it, and usually in a manner of jest just as he intended when he first uttered those endearing words, "Let's have Pinot… Pinot for my friends!"To say I love Pinot Noir is a gross understatement.
What is Pinot Noir?
Pinot Noir is a thin-skinned black grape. The appearance of a Pinot Noir bunch is likened to the shape of a pinecone, hence the name Pinot meaning pinecone. The variety lacks the pigments of the heavier Shiraz grape, and likewise the tannins of Cabernet Sauvignon. It can be made as a light elegant, feminine wine or rich and powerful. Madeline Puckette the Wine Educator/Sommelier from Wine Folly outlines the variety as fruit forward, light to medium bodied, high in acidity, yet quite low in tannin. Expect notes and flavours ranging from cranberry, cherry, raspberry, dark berry, clove, to dark fruits, forest floor, earth, truffle and mushroom.
Pinot Noir grows best in cool climates (with warm days). In fact, where there is Pinot Noir there is usually Chardonnay and it is a variety used in the making of many fine Champagnes, good sparkling wine and of course still red wine. Ironically however, while it grows particularly well in cool climates it's a bugger when it comes to ripening and is vulnerable to frosts and disease especially due to its tight clusters and pinecone shape.
Why is Pinot Noir Expensive?
The variety is fickle and difficult to grow with low yielding fruit adding to the cost. Good air circulation is critical so canopy management techniques are vital to prevent disease adding further to the cost. Also, consider the labour involved picking this delicate thin-skinned grape variety; no machine harvesting here.
Consequently, finding great Pinot Noir becomes an obsession for many wine lovers – it is after all "the holy grail of wine". Regardless, do not be deterred by the price; it is well worth the price tag and Pinot Noir is approachable, pairing particular well with most foods including fish. I usually enjoy Pinot Noir with Salmon, Pork, Duck and Asian curries. Slightly chilled (but take care, not too cold please), Pinot Noir is the perfect red wine during the hot, summer months.
What region is best?
The most notable Pinot Noir grows best in the cooler regions of Australia, France, USA, Germany, Italy and NZ. Australia has an abundance of premium Pinot Noir growing areas like Tasmania, Mornington Peninsula, Geelong, Gippsland, Yarra Valley, Beechworth, and Adelaide Hills just to name a few. However, whilst I am a big fan of Pinot Noir from all parts of the world I particularly love Pinot Noir from Central Otago, New Zealand.
There's Gold in them hills and Pinot Noir too
Central Otago, New Zealand is beautiful, scenic and diverse. Queenstown is the heart. Once a gold rush town/region in the 1800's, Central Otago is the world's southernmost wine region offering, the hottest, coldest and driest climates in New Zealand. A place of extremes from 39°C summers to -10°C in winter. During the growing season the semi-continental climate provides the warmth for slow ripening, intensifying flavours in grapes and cold nights, which helps lock in the flavours and goodness. The soils are moderately old, wind-blown over the ages and glaciers have ground down rocks to a fine powder. The soil is free draining and low in fertility, perfect for growing Pinot Noir. Wild Thyme and Rose Hip pervade the landscape. It is no surprise really that many Central Otago Pinot Noirs have nuances of both herbs. As Alan Peters-Oswald, winemaker for Nanny Goat Vineyards states, "one hauntingly subtle the other quite unmistakably regional". This is the environment where Pinot Noir grows best.
Now factor in the six vastly different sub-regions of Central Otago, no wonder the Pinot Noir is good from here.
Lake Wanaka 80 kms north of Queenstown provides picturesque vineyards and the beautiful lake ensures frost mitigation protecting the grapes during winter. The Pinots from this area are both delicate and supple showing notes of Cherry and Raspberry. The Biodynamic farmed Rippon Estate comes to mind.
Gibbston Valley is the closest region to Queenstown and is arguably both the coldest and highest of the sub regions. Valli Vineyards Pinot Noirs are worth tasting including their many single-vineyard wines from the other sub-regions. The Pinots from Gibbston Valley tend to be lighter and elegant than the other regions expressing Strawberry and Raspberry notes.
Bannockburn lies south east of Queenstown and is home to some of the driest and warmest vineyards. Known as the "heart of dessert" by the gold miners of yesteryear the landscape is harsh, dry and sparse, which has not only been ravaged by the weather, but also by rigorous of mining activity. Pinot Noir from this region expresses pronounced Cherry and dark berry fruits, they are dense and powerful. Think Felton Road and Super Nanny Goat Pinot Noir, a wine rated by Decanter Magazine as Outstanding. Super Nanny is rich with notes of Violets finishing soft and silky. A Gold Medal and Trophies for Best NZ Wine and Best NZ Pinot Noir at the Hong Kong International Wine & Spirit Show makes this wine a must for the tasting.
Near Bannockburn is the area of Cromwell, Lowburn and Pisa Ranges. This sub-region is warm and receives some of the highest rainfalls. The topography is semi-arid with undulating terraces and soils vary from rich clay to gravel. Pinot from this area is lifted with dark Cherry notes. The wines are powerful, dense and silky. Boom, think Burn Cottage Pinot Noirs! They are a pure delight to the senses. I love the silky textural elements the fruit from this region provides to Pinot Noir.
The most southerly sub-region is Alexandra. The climate is dry and runs to extremes in both Summer and Winter. The wines from here show red and dark fruit, dried herbs with savoury notes of Mushroom and spice. They are both aromatic and finely structured. Think Sam Neil's (yes the actor) Two Paddocks wine as a good example from this area.
Twenty kilometres south of Cromwell is the old gold rush town of Bendigo. This area is the warmest and driest of all the sub-regions. After shrinking gold deposits the miners later discovered quartz and created an industry from crushing it for wealth. This tells us the soil is stony and free draining in this region.
The Pinot Noir shows notes of dark berry with strong pronounced tannin structure. The Pinot Noir from this area is often described as the "Big friendly beasts" – dark, rich and lush.
This region is home of the Organically certified and Biodynamically farmed Quartz Reef. Austrian born Rudi Bauer is owner and wine maker of this vineyard. A true pioneer of Otago, he is well respected for his farming and winemaking techniques to say the least. His many accolades include twice New Zealand Winemaker of the Year, and voted final six in the world for best wine-maker at the Feinschmecker Awards in Germany, the Oscars of wine awards. He also makes some of the best sparkling wines in New Zealand. Rudi's Bendigo Pinot shows ripe Black Cherry, Violets and spice, while the palate is medium to full bodied, with rich sweet fruit and savoury dark herbs. There is power and grip here. The wine has won a Gold Medal at the NZ Organic Wine Awards and it was also voted the wine of the show. These awards are a true testament to the man and his vineyards.
What more can I say… Pinot for my friends!
These wines are available at Ferry Road Wine and Beer, Corkers at Sanctuary Cove, Taverna at Kingscliff, Social Eating House, Cocotte Dining, and Allure on Currumbin. Enjoy and happy but safe drinking.
About the author
Peter Panousis works for Mezzanine Wine. Raised on the Gold Coast Peter has operated many restaurants and cafes. Formally educated with a Degree in Hospitality, Peter eventually owned two award winning restaurants. Peter is WSET trained and has undertaken extensive wine education. He is also a Member of ASVO (The Australian Society of Viticulture and Oenology), and an Associate Fellow with AIM (Australian Institute of Management). You can catch Peter on Facebook and on Twitter & Instagram as @peterpanwine.