Patio with a view When you have a complicated job and don't know where to turn, GC Patios are ready to help.
WORDS: PHOTOGRAPHY
Some patios are relatively straight-forward. The space is pretty standard and the owner wants to modernise. Others, however, are rather more complicated. And that's when you want to be sure you turn to a supplier you can rely on.
When you're looking to revamp your outdoor area, you want reliable, safe and a trusted pair of hands. This is an investment and you want the reassurance and peace of mind that what is constructed will not only fit the brief, but also impress.
Gold Coast Patios and Blinds, based in Ashmore, have 19 years' experience. For all those years, they've been helping GC locals and newcomers maximise the potential of their outdoor living areas.
Owner Steve Gould has been with the business for 10 years. Considering they are planning and constructing around 
12-15 each month, that's a lot of patios!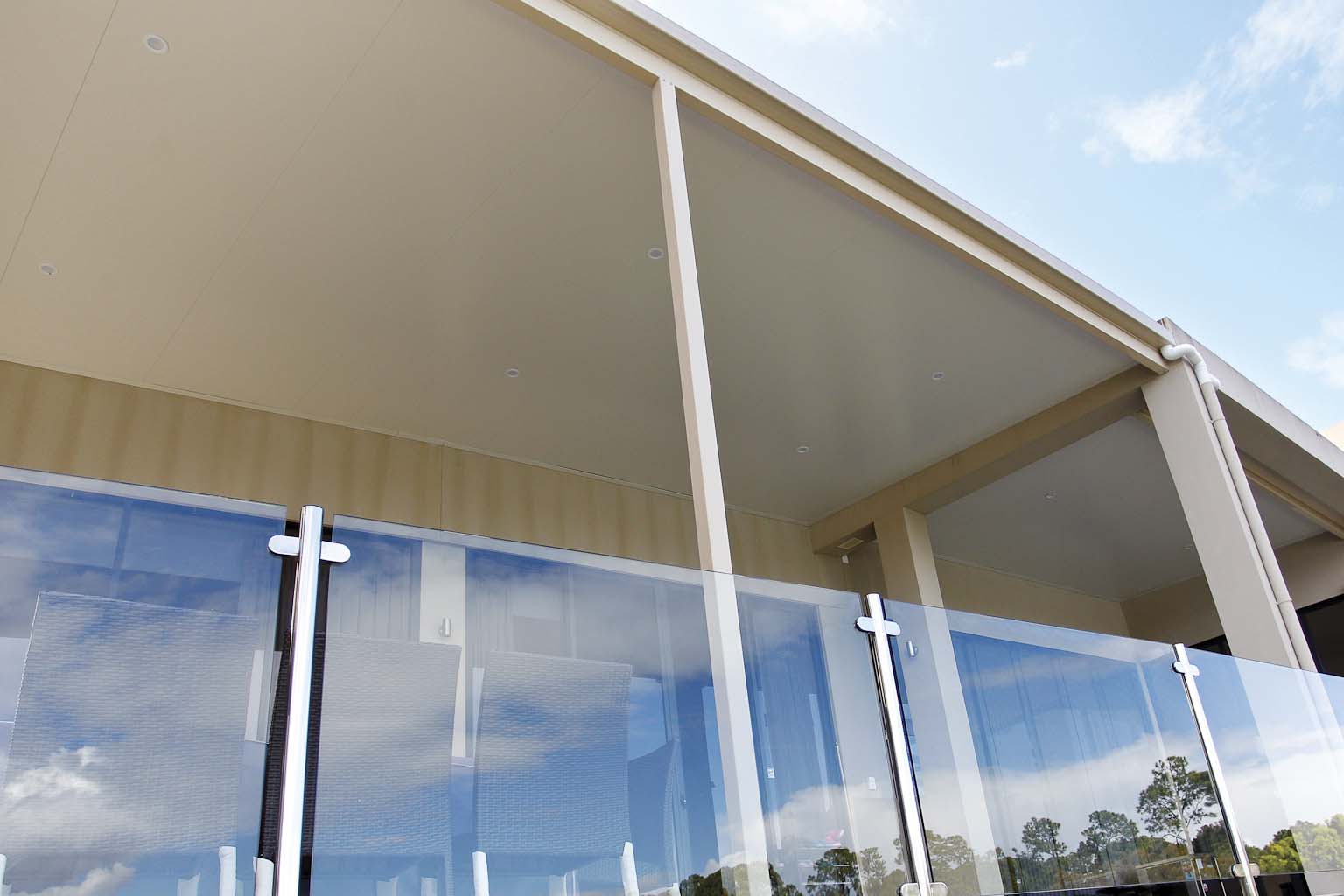 "This project was an extensive, complex and awkward job. The owner had had several people round to look at the old enclosed patio but they didn't feel they were right for the job," Gould tells ORM. "The owner had an existing, open and enclosed patio that needed removing and replacing with a new, insulated patio which extended down to cover the whole area. Of course, it was all made more challenging because it's four and a half metres up in the air!"
The project was completed within 10 days and at times six men were on the job ensuring all the experienced manpower was on hand.
"We have good guys working with us," he says. "They know what they're doing and we have the experience to tackle jobs like this. They're not a problem for us at all."
The range of products on offer is constantly increasing as customer requests expand. GC Patios is a one-stop shop for all your outdoor living needs. From decks, room enclosures, outdoor blinds, glass balustrading and pool fencing to privacy and decorative screens: it's all here, in safe hands.
Gould is the business' mastermind through the entire design and engineering phases.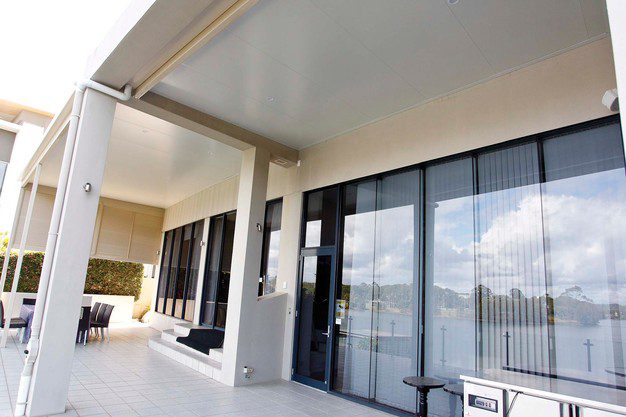 "We understand that creating an outdoor living or entertaining space is not just a split-second decision; it's an investment," he says. "Built well, with the right design and materials it can add immense value to your home. We happily price up a range of options to suit budgets right across the scale. We engage a trusted base of local suppliers to ensure we can offer the best price and fit-for-purpose products. As for the council regulations, I take care of all of that. I speak to them pretty much every day so that's a weight of customers' minds too."
• All fitters are fully licensed and qualified.
• No job too big or too small.
• Always ensure a professional finish.
• Can assist the whole way through your project.
• Looks after council drawings and applications on your behalf.
• Provides regular updates to all clients.
• Services all the way from northern Gold Coast to South Tweed.
The Gold Coast Patios and Blinds office in Ashmore is open for customers to drop in and discuss a job, meet the staff you'll be speaking to over the phone and gain a sense of security knowing you'll all be working together as a team.
Call today for your free discussion, proposal and quote 07 5539 6688. Or pop into the office: 6/171 Currumburra Road, Ashmore QLD 4214.