PALM BEACH BOARDRIDERS Call on Surfing Community for Support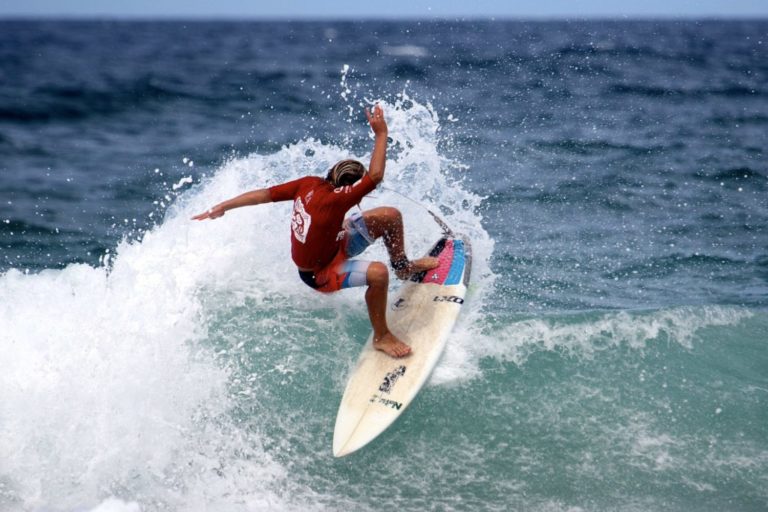 WORDS: Josie Avuri - Media Hunt PHOTOGRAPHY Supplied
The Gold Coast surfing group Palm Beach Boardriders invited the local surfing community to hit the waves for its eighth annual charity surfing contest held last Sunday (14th February).
The Eager Beaver Charity Surf Contest, co-hosted by the national charity LIVIN, aims to raise awareness of mental health illnesses in the surfing community.
The Eager Beaver Charity Surf Contest was founded in memory of long-time Palm Beach Boardriders member Nathan 'Beaver' Jager who suffered silently with bipolar disorder and took his own life in 2013.
Eager Beaver organiser Dan Binskin said the surfing contest aims to create conversations regarding the serious topic in a light-hearted way, breaking the stigma that has long been attached to mental health illnesses.
"The contest is all about getting our community together and having fun while also addressing this silent yet deadly illness," said Mr Binskin.
Together the Palm Beach Boardriders and LIVIN aim to prove that 'It Ain't Weak to Speak'.
"The stigma around mental illness is starting to change but it still exists and we want everyone to know the importance of speaking out about it."
"Most importantly, this event shows those who may be struggling that there is a whole community out there that cares for them and supports them," he said.
"We're proud to be teaming up with LIVIN to host this event for the seventh year in a row,
"All proceeds generated on the day will be donated to LIVIN to support the great work they do assisting those suffering from mental health illness," said Mr Binskin.
Eager Beaver raised $5000 last year for LIVIN and through the community's support the Boardriders hope to raise even more at their event this year.
The surf contest has caught the eyes of major sporting stars including Jonathan Thurston and Mick Fanning who are keen supporters of the cause.
The one-day ambrose-style scoring competition is open to riders of all ages and abilities to get as many people involved as possible.
The contest will take place at 25th Avenue Palm Beach, beginning at 7am and concluding with an afternoon presentation and raffles from 4:30pm onwards at the Palm Beach Surf Life Saving Club.
The previous year there were 48 registered teams with all spots filled competing with a mix of fathers, brothers, sons, professional surfers and friends all getting around the cause.