Pacific Airshow Gold Coast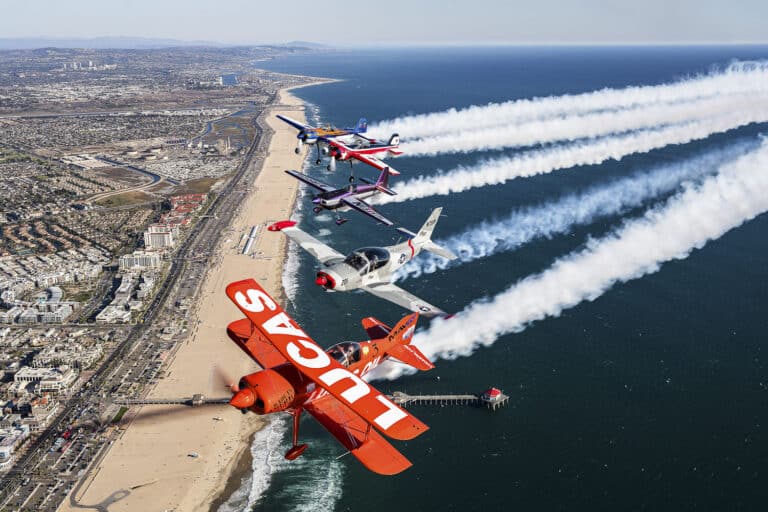 WORDS: Deanna Nott PHOTOGRAPHY Supplied
THE GOLD COAST'S NEW WINGMAN – PACIFIC AIRSHOW TAKES OFF WITH KEVIN ELLIOTT AT THE CONTROLS
Californian Kevin Elliott has always had a 'plane brain' and it's that childhood obsession that will soon see him flying high during Australia's newest major annual event – Pacific Airshow Gold Coast.
Elliott, the CEO of Code Four – one of the United States' leading creative marketing companies – is the engine behind the inaugural Pacific Airshow Gold Coast and he still can't believe his fascination with aircraft has led him to become the owner and organiser of one of the world's most popular aviation lifestyle events.
Born in the Top Gun era, Elliott's passion for aviation began early.
"As a kid I was into anything I could get my hands on from Balsa wood gliders to remote control airplanes. That's where my love of flight started," Elliott said.
"The planes started getting progressively cooler as I got older but, ultimately, I ended up getting a job and losing track of that hobby for a while.
"But getting my pilot's licence was always a dream so I started flying in my free time while I continued to build my business in events."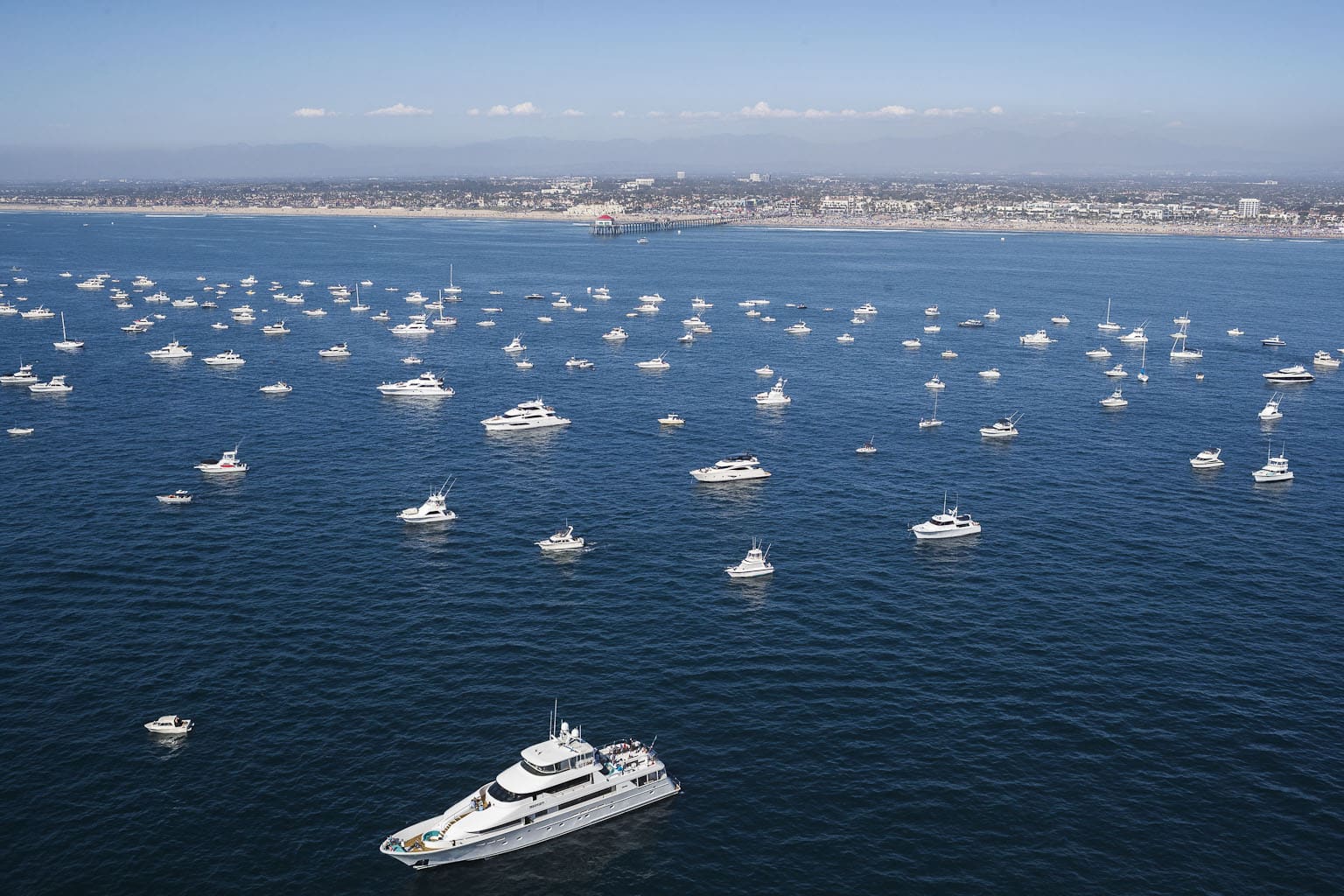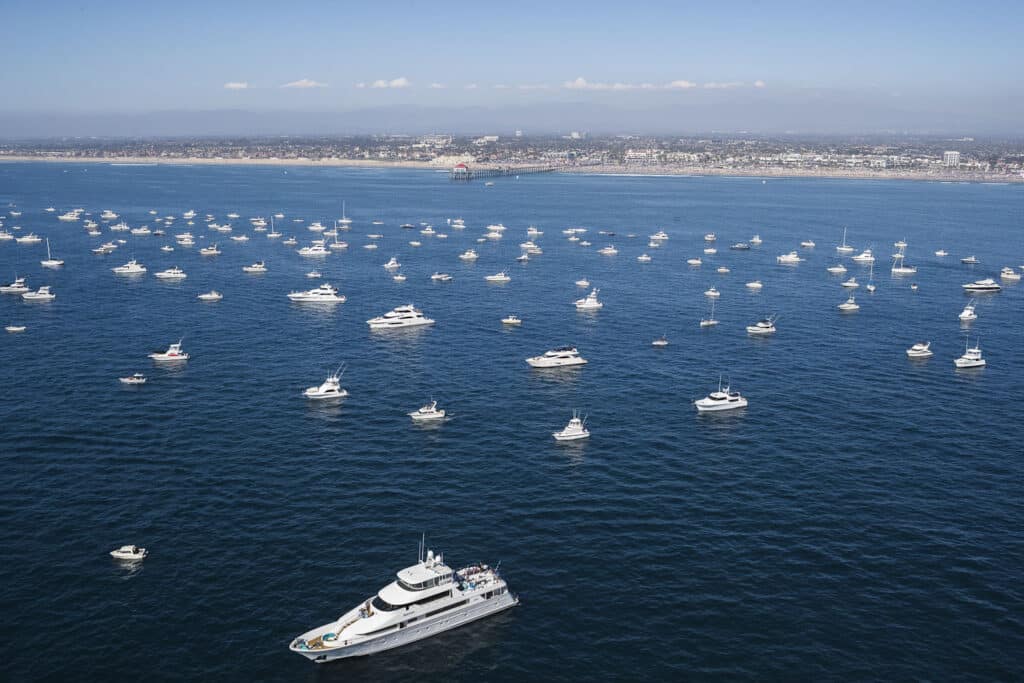 Things came full circle in 2016 when the Pacific Airshow launched in his hometown of Huntington Beach.
"So, of course, I went because I love airplanes. It was just an awesome day at the beach with my wife and I said I should reach out to the organisers and see if they need help with the event and my wife said '…why do you have to ruin everything? Can't you just enjoy a day off?" he chuckled.
Elliott began working on the show the next year and in 2018 fully took it over … the rest is history. He has now truly redefined the airshow experience.
The multi award-winning Pacific Airshow Huntington Beach has become a cornerstone event in Southern California and one of the United States' leading airshows, showcasing an outstanding aviation line-up including heart-stopping displays by the world-renowned military aerobatic display teams such as the United States Air Force Thunderbirds and the United States Navy Blue Angels.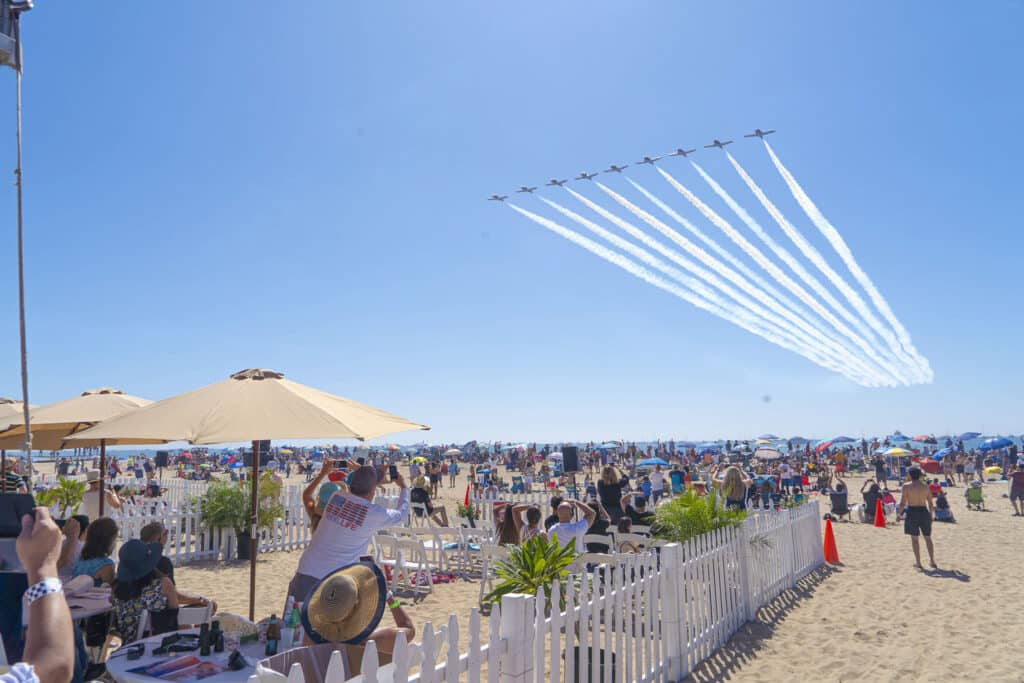 In August 2023, Elliott will bring his dream that became reality to the Gold Coast with the inaugural Pacific Airshow Gold Coast set to be the biggest annual event to take off in the region for decades, driving both interstate and international tourism with an expected $25 million injection into the economy in its first year.
"The decision to bring an edition of Pacific Airshow to the Gold Coast started long before the pandemic but during the lockdowns of 2020/21 we were full steam ahead with the planning – even though I had never been to Australia.
"Firstly, we scoured the world to find somewhere with long wide sandy beaches for our over-the-water airshow. In addition to that we were looking for suitable major event infrastructure, thirdly we were looking for the perfect demographic including a socio-economic profile of folks who reside in that region to be able to support a major global spectacle scale event like the one we hold at Huntington Beach.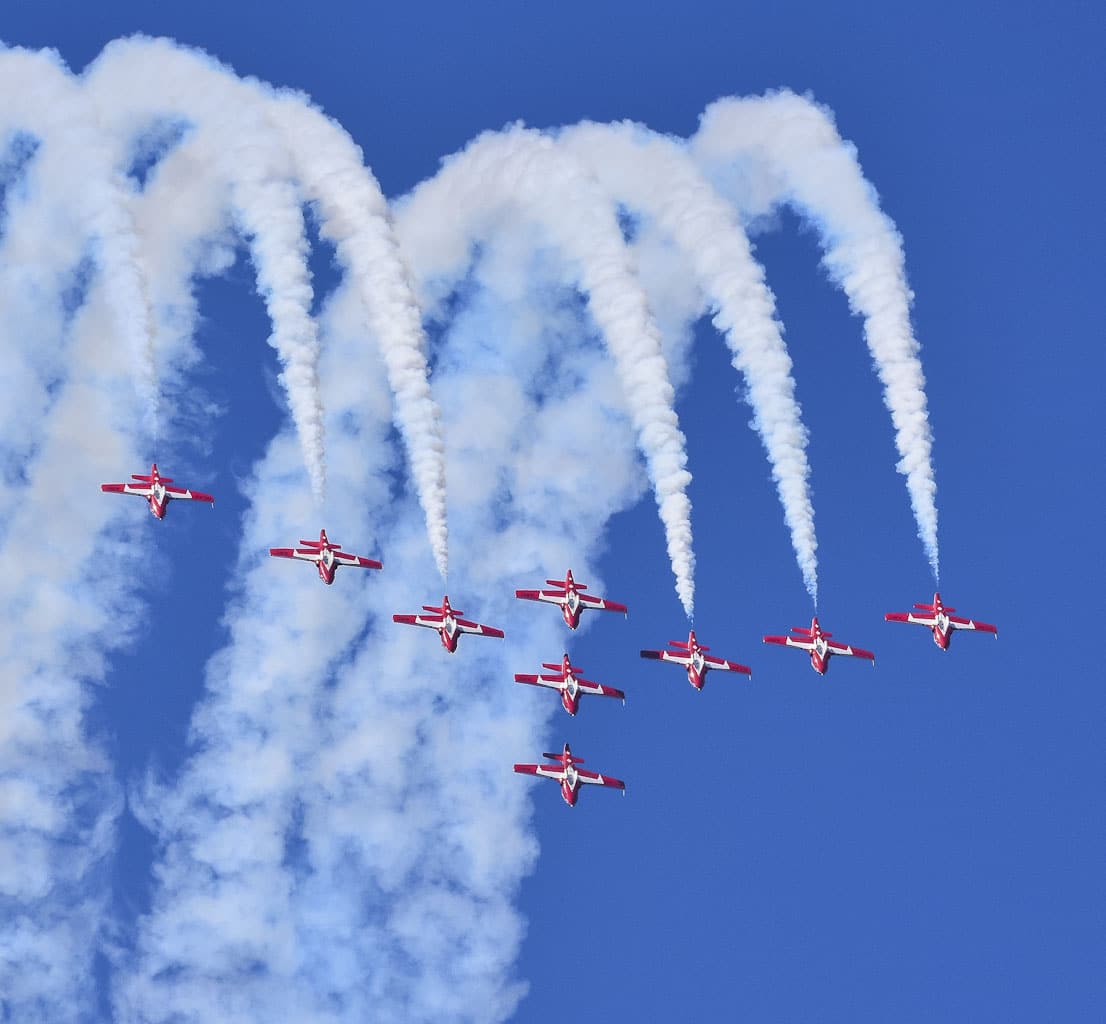 "If you look at the demographics of the Gold Coast, Brisbane and the wider southeast of Queensland there are striking similarities with Huntington Beach, Orange County and Los Angeles.
"In fact, I think many people who have been to the Gold Coast say it's just like the OC [Orange County]. We combined all of this goodness with the awesome relationship that exists between the United States and Australia and said 'you know what, the Gold Coast could be it!' and frankly everyone tends to agree with us."
Noting the event was titled 'Pacific Airshow', Elliott said the goal had always been to create a sister event that shared similar values to that of Huntington Beach and could "bookend" the Pacific.
"And of course, Huntington Beach is Surf City USA. We actually host the US Open of Surfing; we're steeped in surfing heritage and a lot of the people who live here are actually Gold Coast dual citizens with surfing backgrounds. We've got a lot of surf companies in Huntington Beach that are also on the Gold Coast.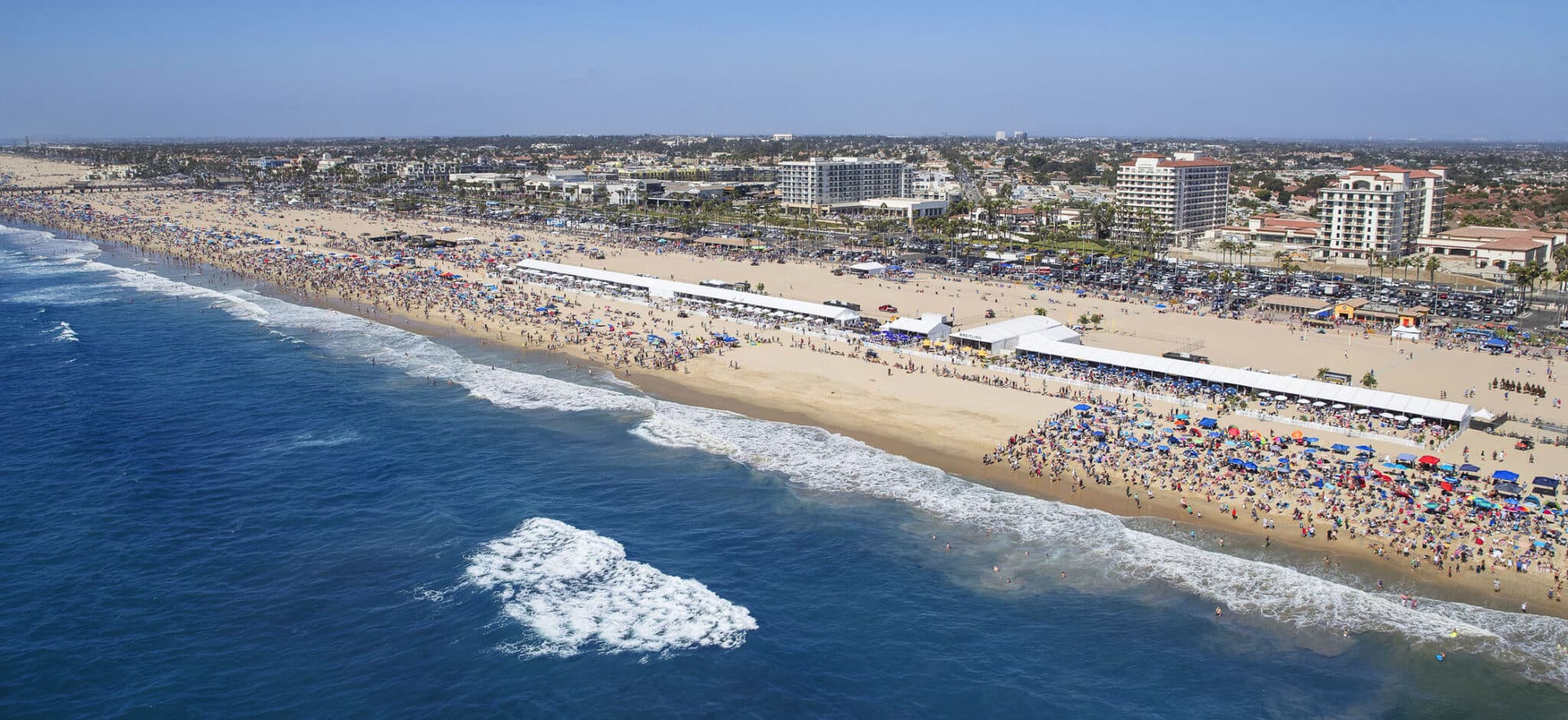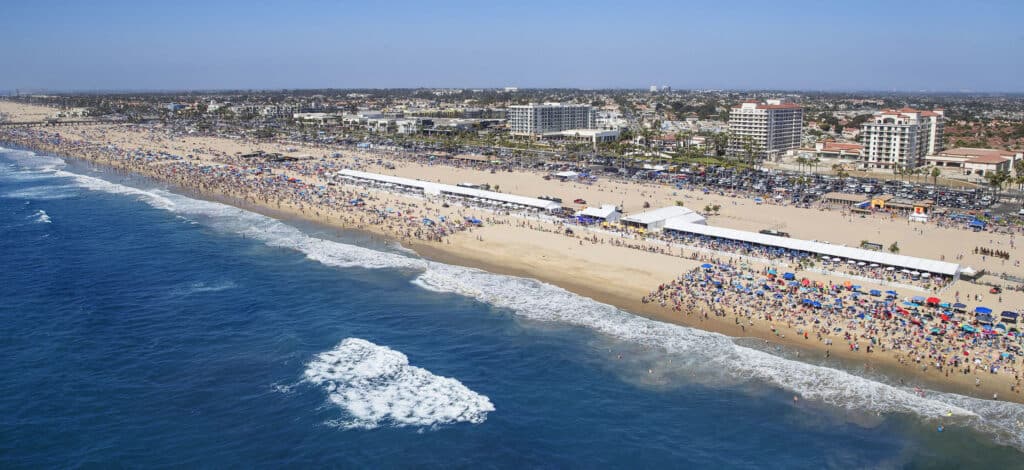 "Given we chose the Gold Coast early, the burden was on us to prove to the Gold Coast City Council and other major stakeholders that this would be the type of thing they would be proud to bring to the city."
He said part of the Code Four vision and mission was to develop its own intellectual property and to create diversification in the business for an economic advantage.
"Code Four has been able to take our expertise, our capabilities and our know-how and inject these into the airshow industry, really changing the model of what an airshow can be," he said.
"It's really Code Four in the background that makes all of this possible. I have a fantastic team behind me and now we're growing our team on the Gold Coast."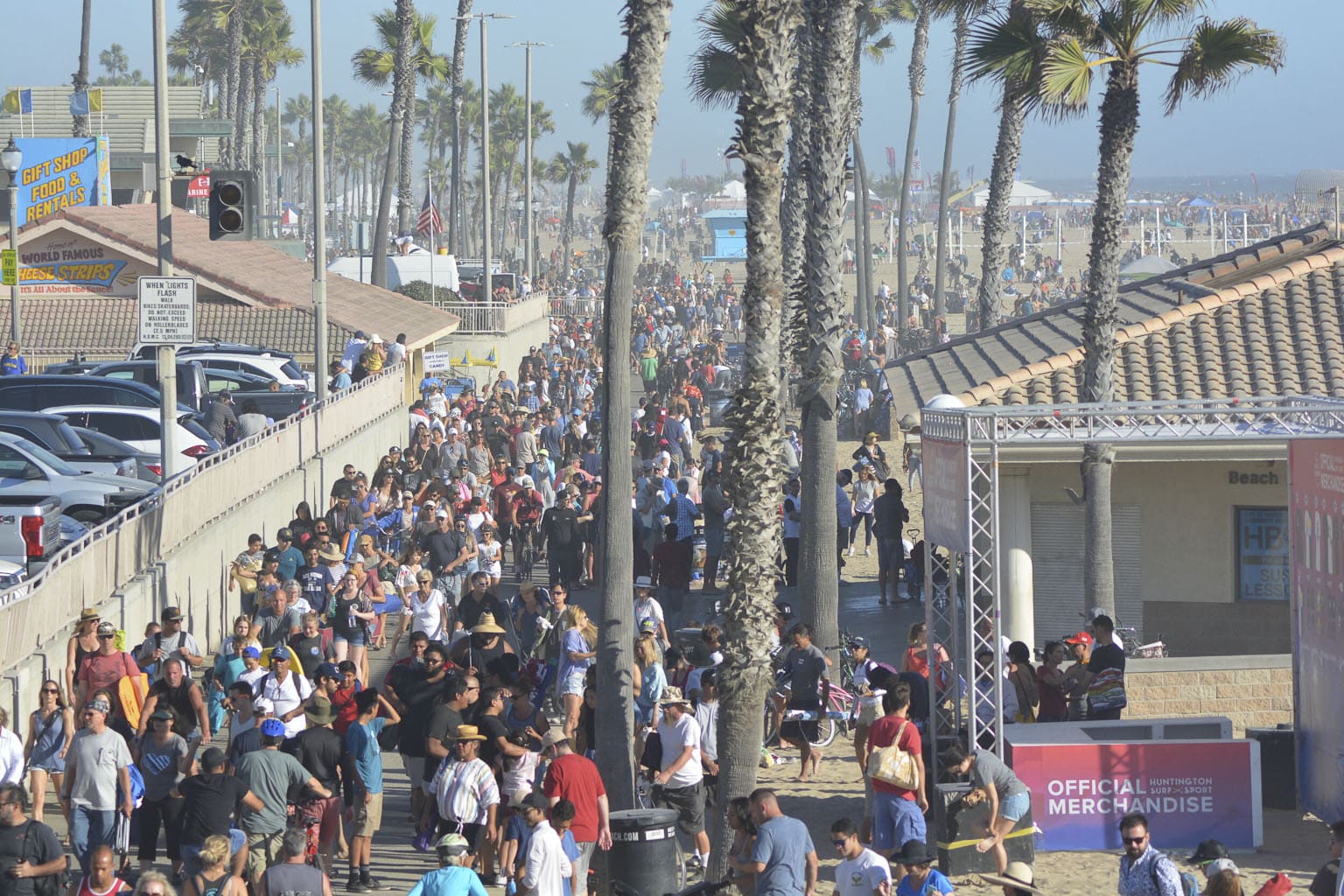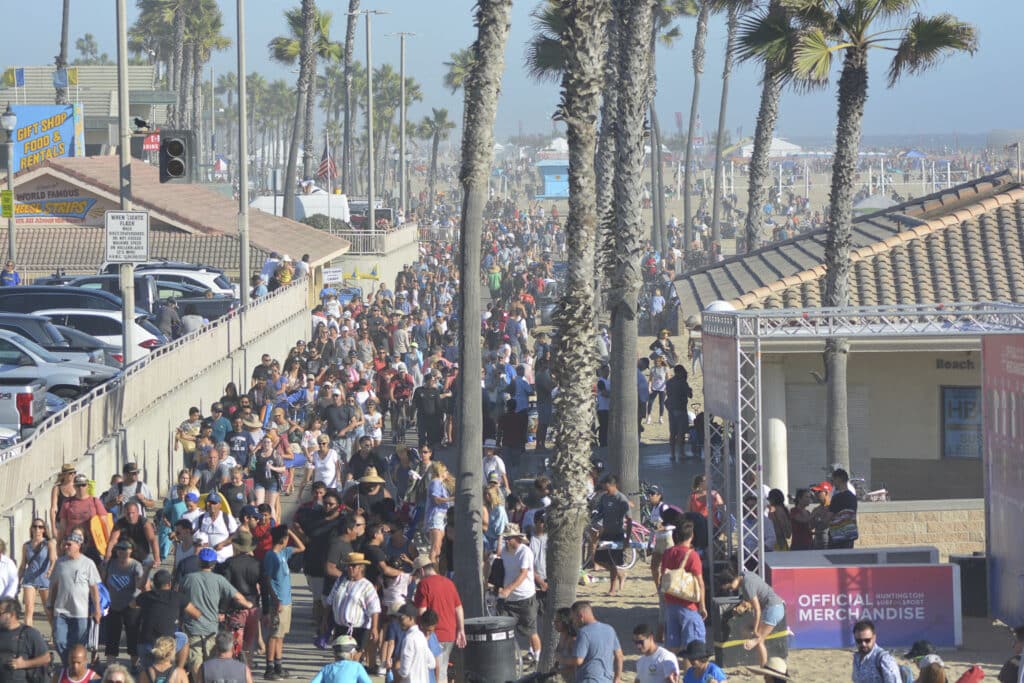 For Elliott, the Pacific Airshow is a uniquely satisfying way to blend his love of flying with his entrepreneurial flair.
"I took something that was a passion and merged it with what has ultimately become my career, and I think it's been pretty awesome," he said.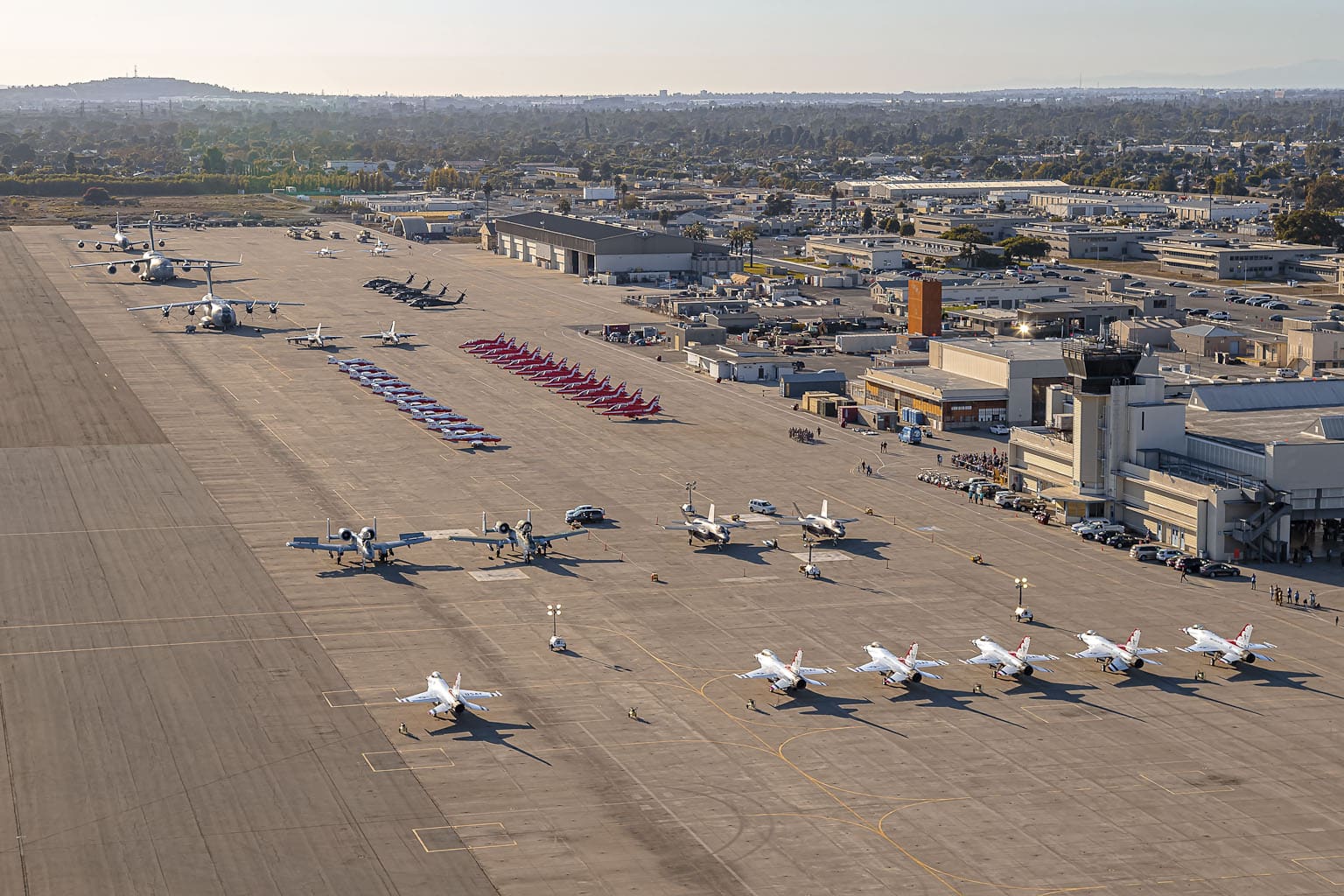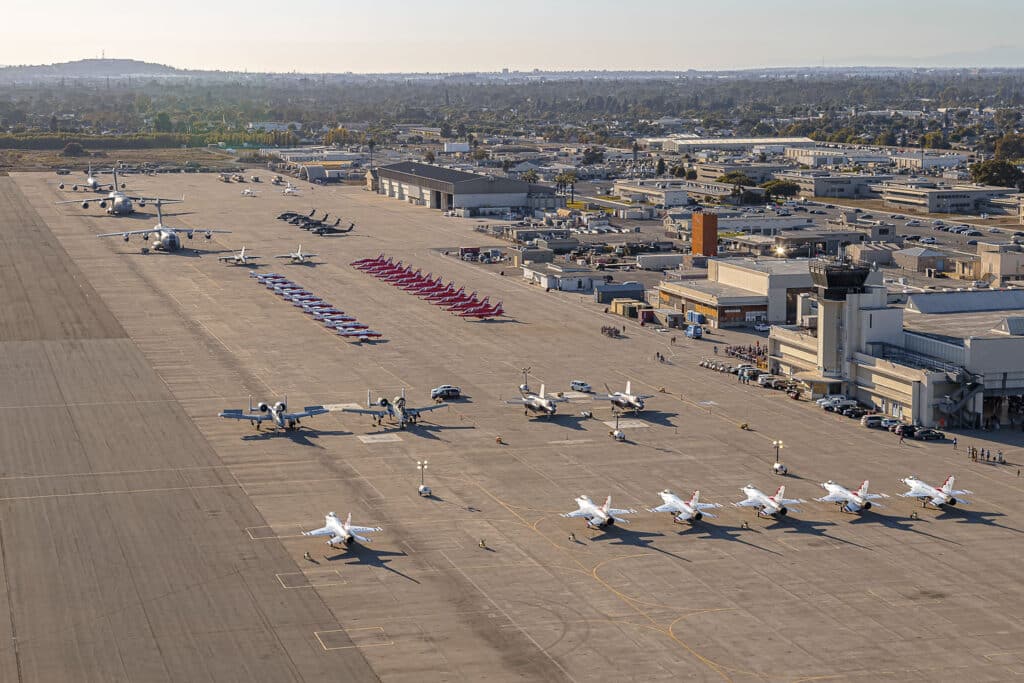 Elliott started Code Four in 2007 with "just an idea of what I wanted to do".
The name derives from police code in the US meaning 'no further assistance required'.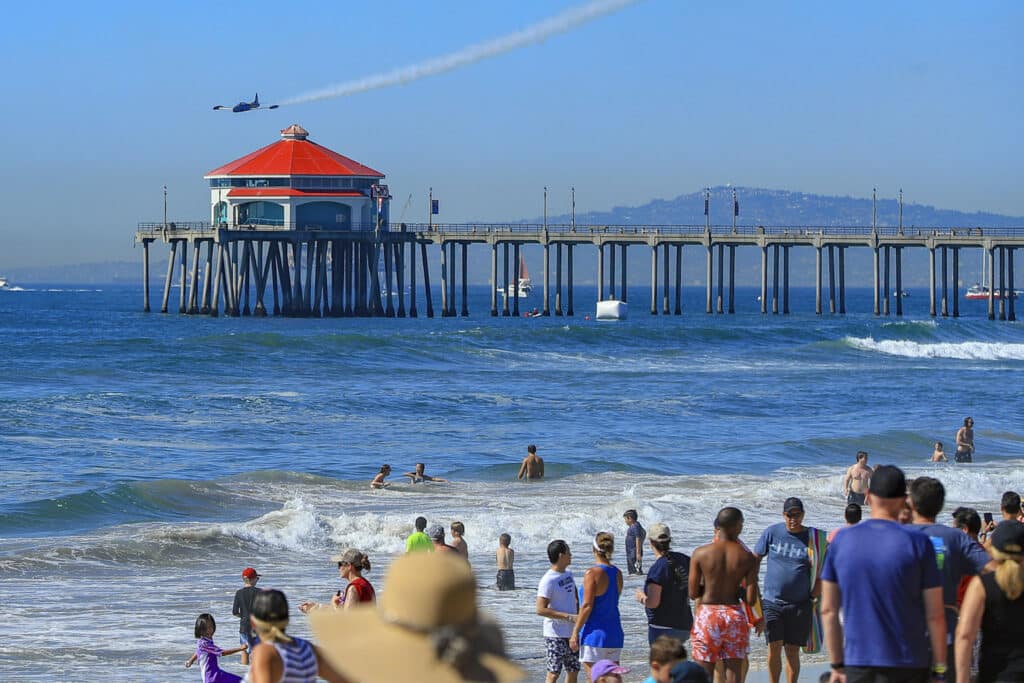 "It means everything is under control and they don't need any more help. The inference is when our clients hire us, we have everything under control and there's no need to worry," he said.
"When I started the company, I was 21. I didn't have an investor or a wealthy family or anything like that.
"I built the company the old-fashioned way by working hard and reinvesting what I made back into my business."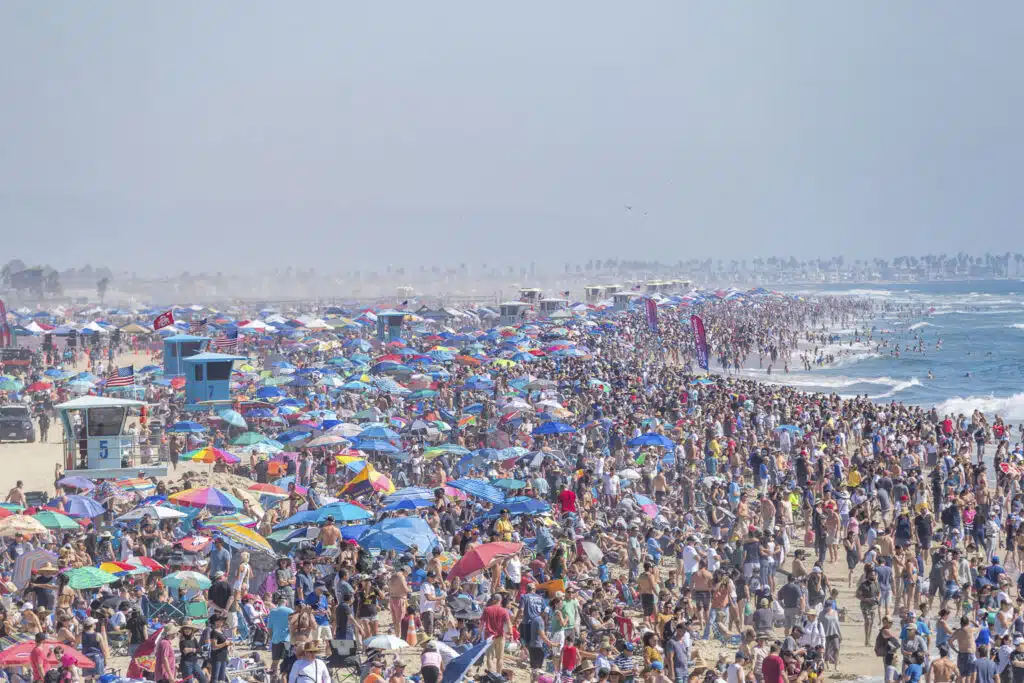 Code Four started out with a focus on branding and graphics for big events and then developed into a full-service production company offering graphics, printing, manufacturing and fabrication as well as lighting, sound, staging, LED screens, cameras, and more!
"Shortly after I started this company, I actually onboarded the LA Galaxy soccer team as a client before anybody knew who they were, and they came to me and said, 'sign this non-disclosure agreement'.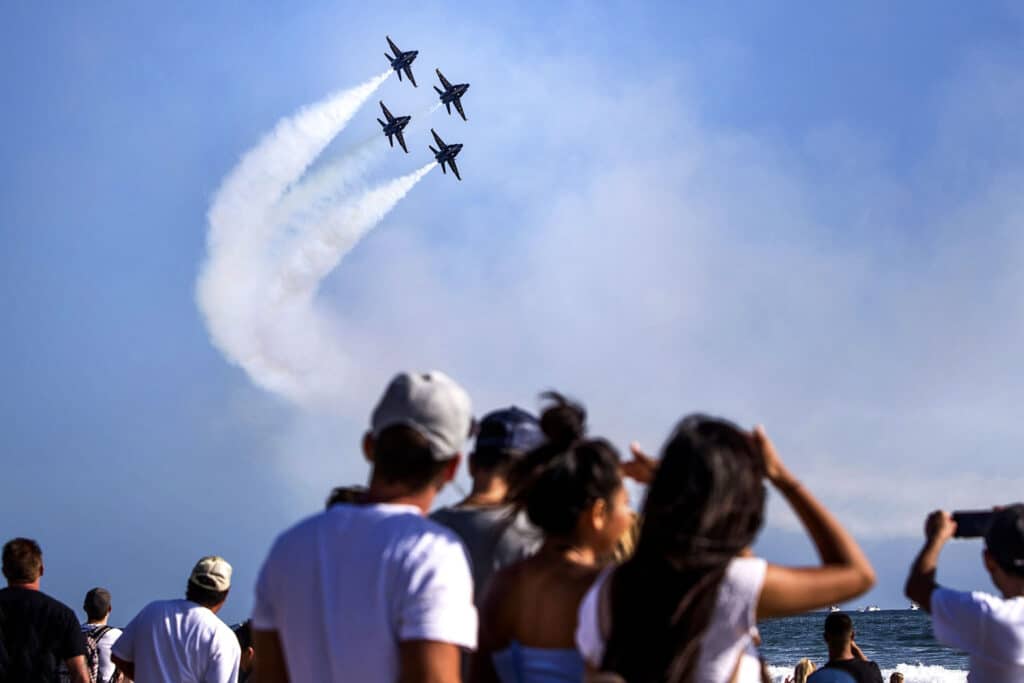 "After I did so they told me 'we're signing David Beckham to the team … you have three weeks to rebrand the stadium, we need you to come up with some ideas'. So, I gave them a whole laundry list of ideas thinking they would pick a few of them, and they looked at me and said 'we like it, do everything'. And I said, 'do everything, what do you mean do everything?' … and the rest is history.
"After that we were kind of on a rocket ship to the moon with David Beckham and the Galaxy, and major league soccer, for a long time. Subsequently, we are working with the NFL and we have multiple NFL teams as official partners, as well as lots of sport and entertainment and a substantial amount of retail."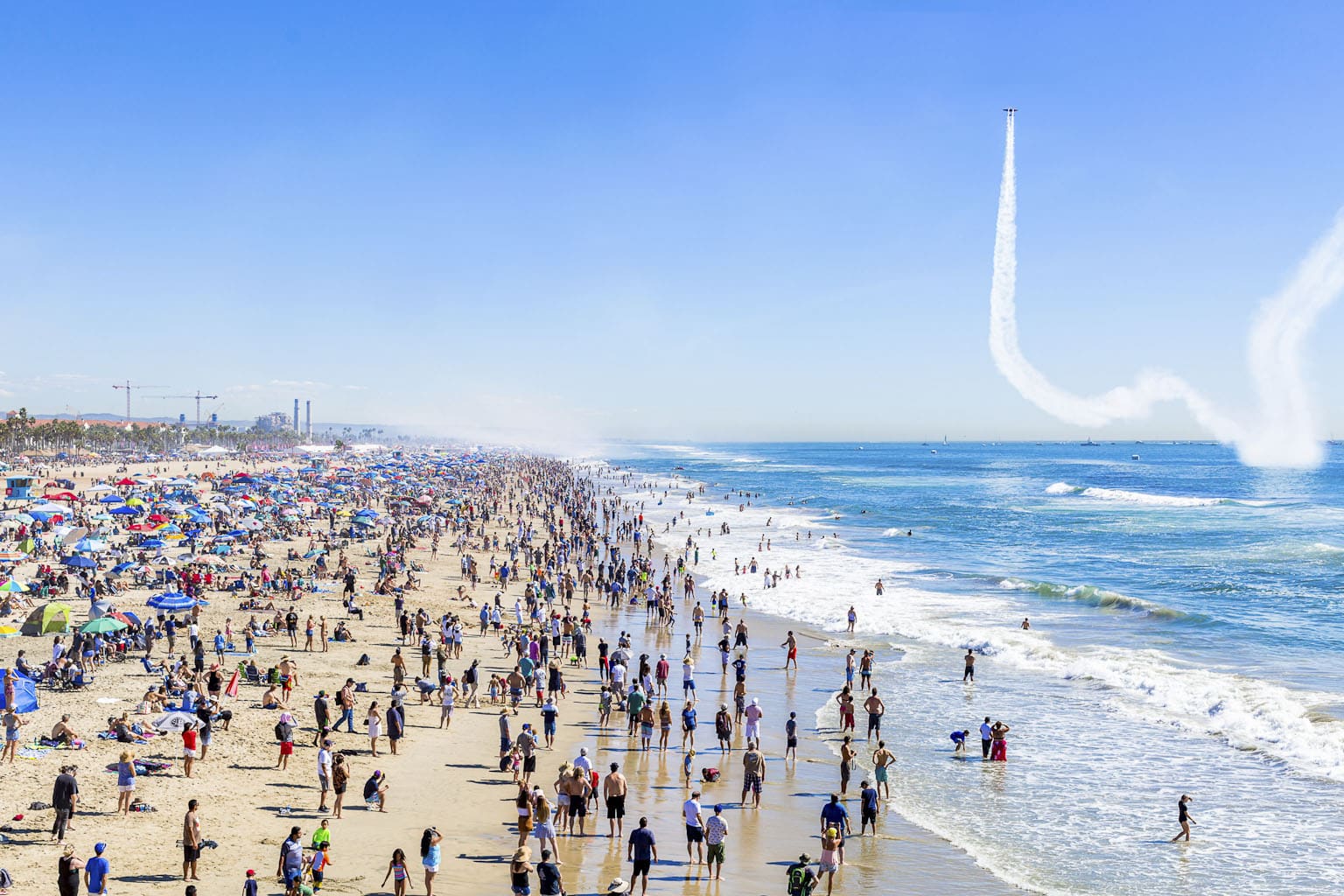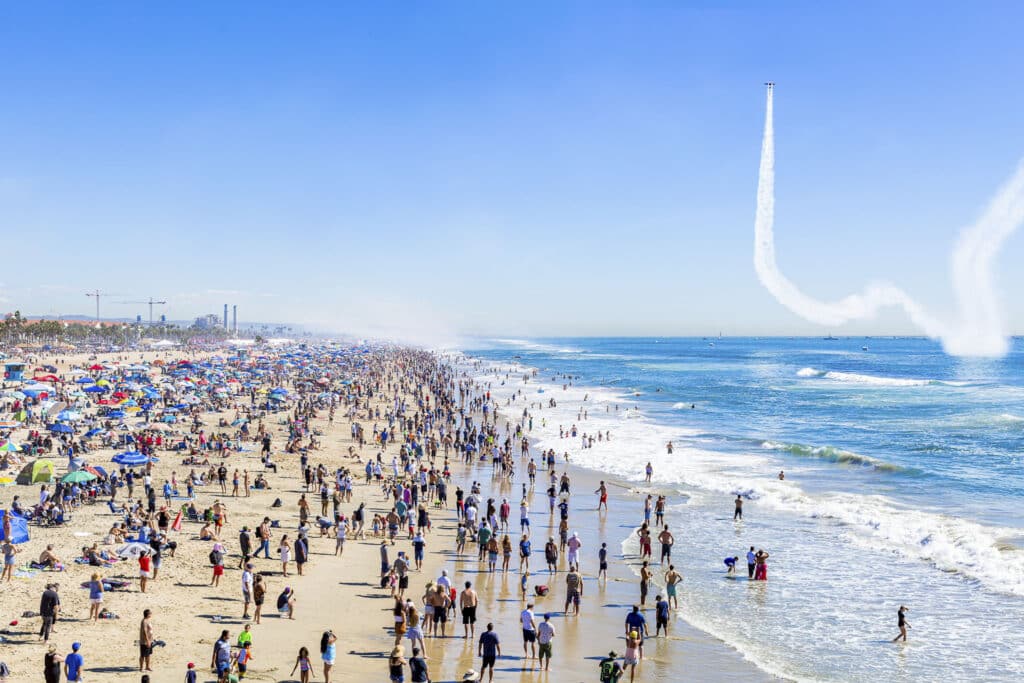 Some of these high-profile clients include the LA Lakers basketball team, the LA Rams NFL team and the classic and cool Vans sneakers.
When Elliott isn't creating history with inaugural airshows, he can be found serving on the boards of multiple associations including the Los Angeles Sports Council, the Southern California Committee for the Olympic Games, Orange County Boy Scouts of America and the International Council of Airshows.
In his downtime he also takes to the skies over California in his five-seater 'general aviation' Optimus Cirrus SR20, although he says he doesn't get to as much as he would like.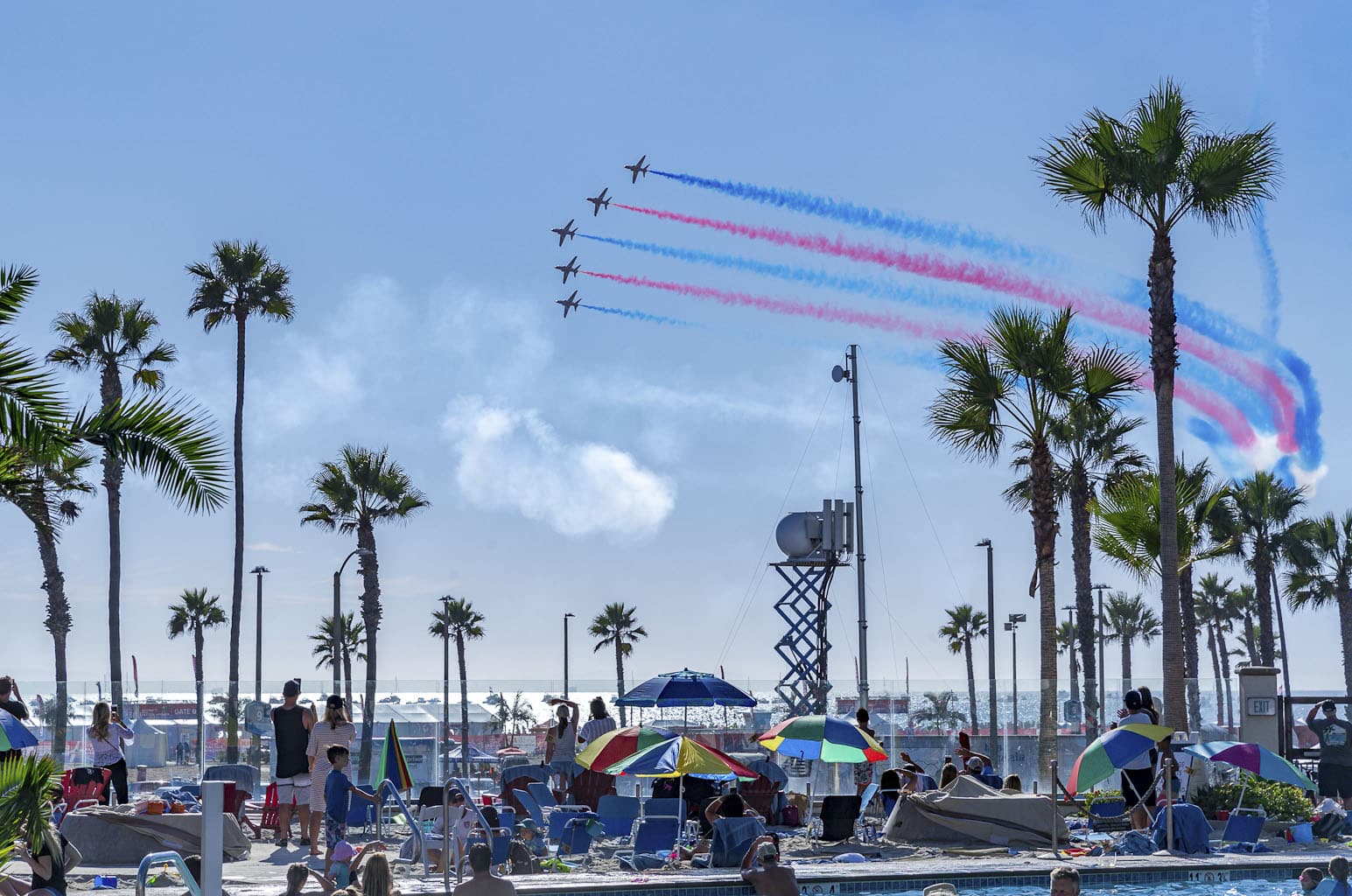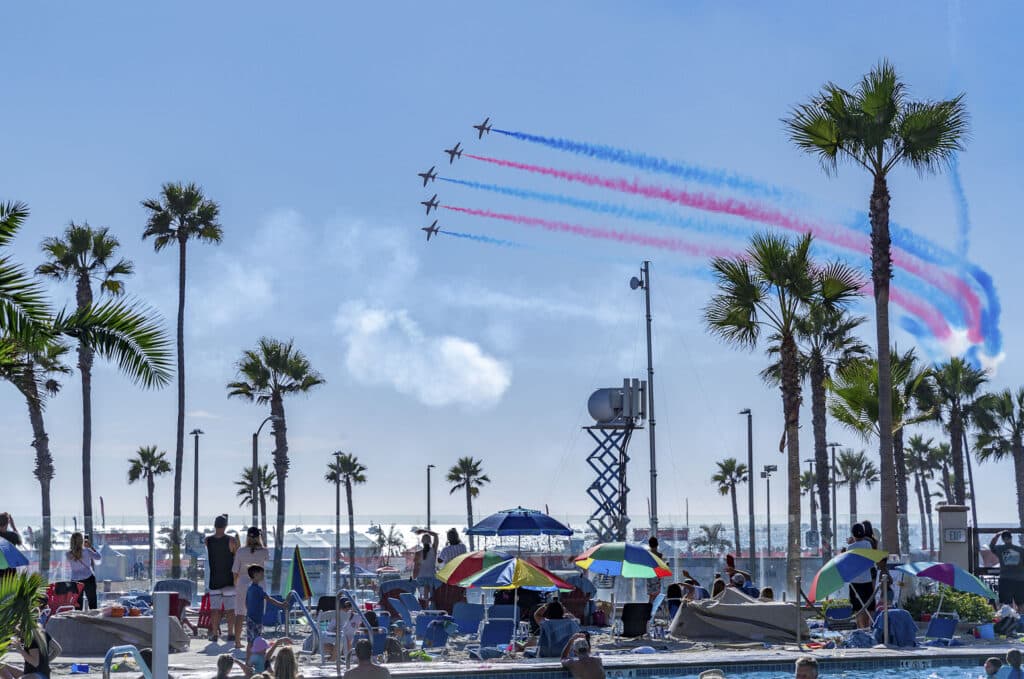 And while Elliott prefers to be firmly strapped into the seat of any airborne aircraft, he does admit to having jumped out of one … once.
"I immediately regretted going up, because it's all good as you go up but then I was at the front of the plane and seeing people jumping out and I was like a cat, you know like if you were trying to put a cat in the water, scratching the side of the plane," he laughs.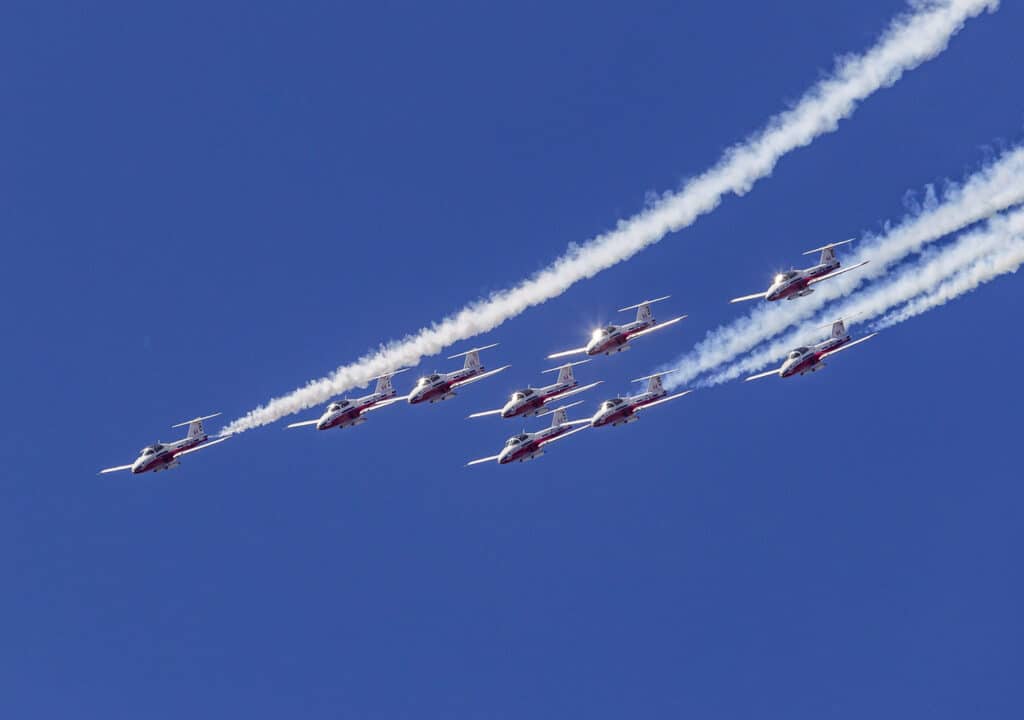 "I told them 'I don't want to go, I don't want to go' and they were grabbing my hands putting them in and then threw me out … but you know once you are on the outside of the airplane and you are actually in the process of falling, it's one of the coolest feelings you can ever have as it's the closest thing to flying that you can ever get, even though you're not really flying, you're falling.
"I would definitely recommend it and of course as soon as I landed, I was like 'I want to go again' but then I was like 'nah … I'm good, I'm good'. There just seems something wrong about jumping out of a perfectly good airplane, although it's one of the coolest experiences ever."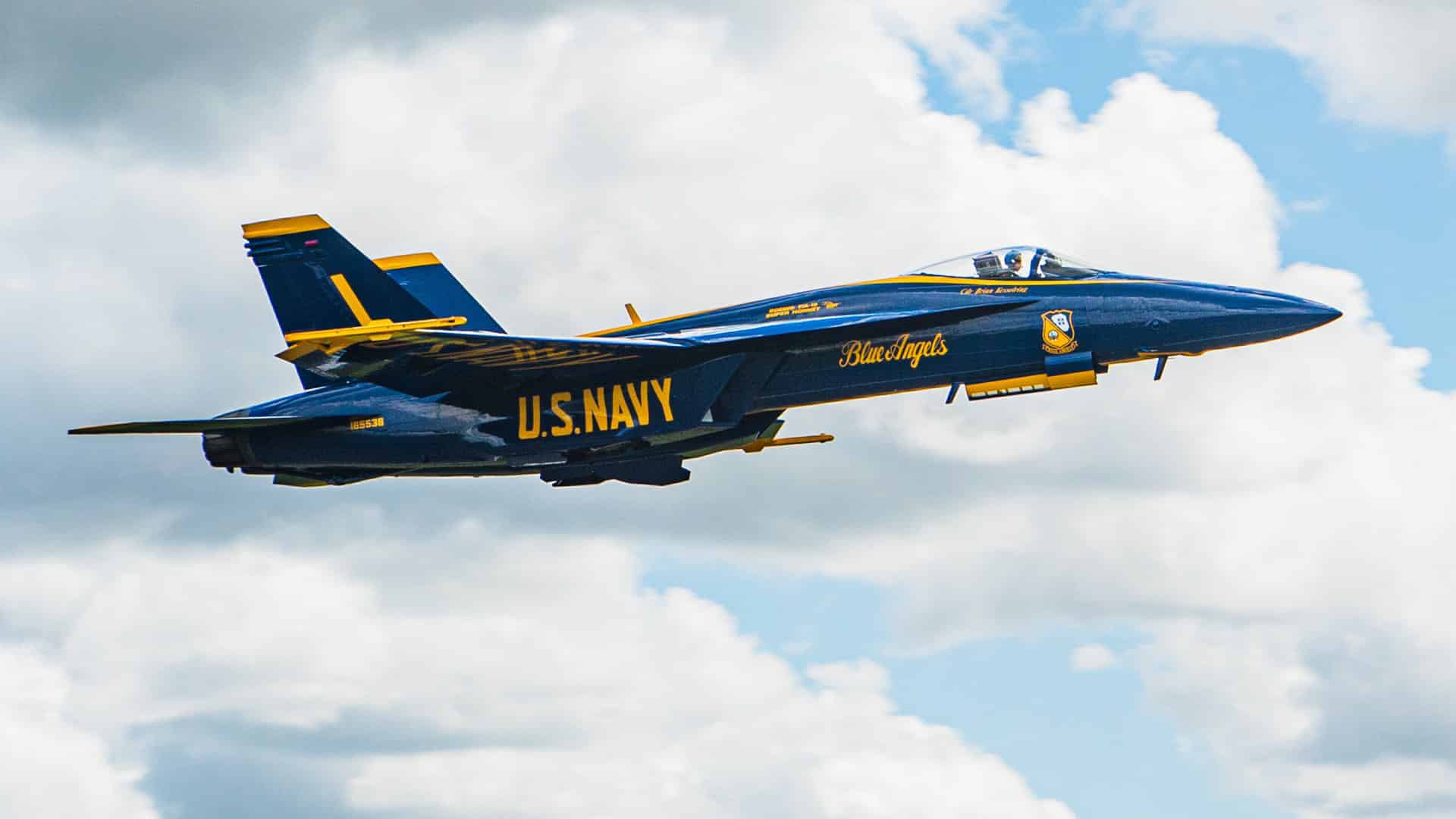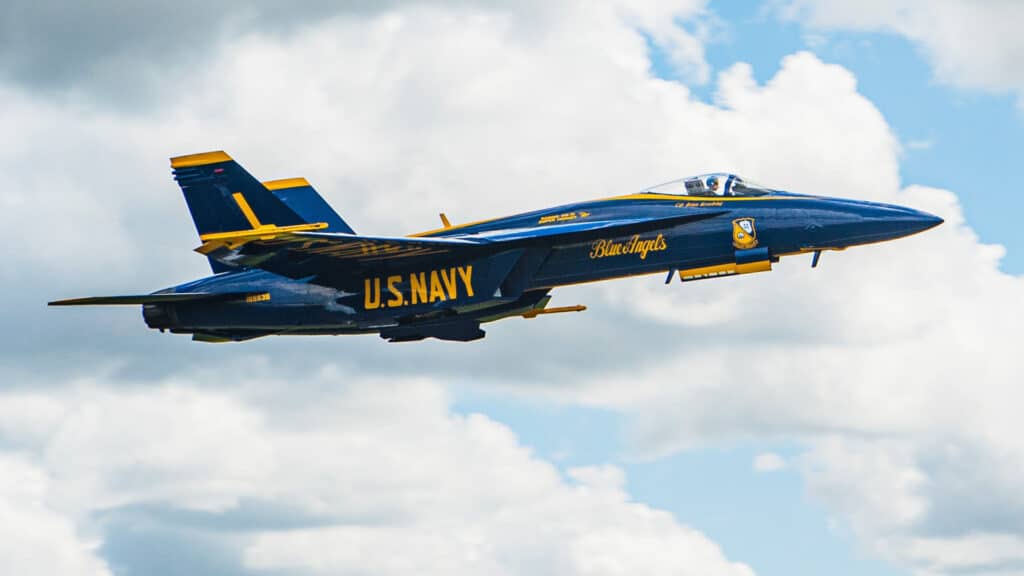 Pacific Airshow Gold Coast, the world's largest over-the-water airshow, is set to blast off over the Gold Coast in August 2023 with a spectacle of flights and festivities over three non-stop action-packed days.