Model of the Week : Jemma May @j.rubach
WORDS: que models PHOTOGRAPHY supplied - que models
Getting to know Jemma May from Que Models. We find out a little more about her life from exercise and healthy lifestyle to her life behind the 'gram' and how she enjoys modelling for brands such as Abrand Brand, Lorna Jane and Beginning Boutique.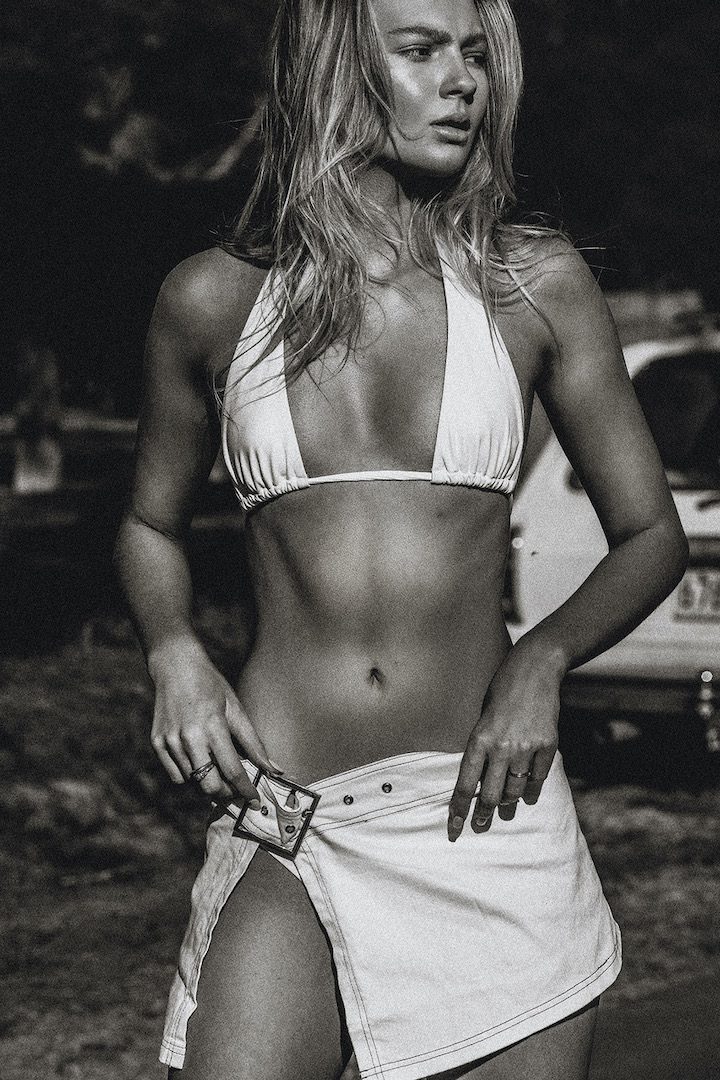 Questions:
How long you been modelling for, and where were you scouted?
At 16 I was scouted at the biggest shopping mall on the Gold Coast Aus. Mandy (my agent) stopped me and offered me her card, of course I was flattered but at the time I wasn't interested, fast forward 6-12 months I gave her a call and came in for a meeting & the rest is history.
Can you tell us a bit about your background and where you grew up?
I grew up on the Gold Coast, but in a rural area with plenty of acreage, where the closest grocery store was like 30 minutes away. I lived with my mother and sister in the house next door to my grandparents whom I am extremely close with.
What does your typical weekly exercise regime look like?
Exercise to me is a new venture, I've only recently started going to the gym and working out. Luckily for me, I had good genes that allowed me to have this lean figure without too much work, although I was very athletic growing up, always running cross country and playing sports. I am now slowing finding the perfect workout routine for me that I can do regularly.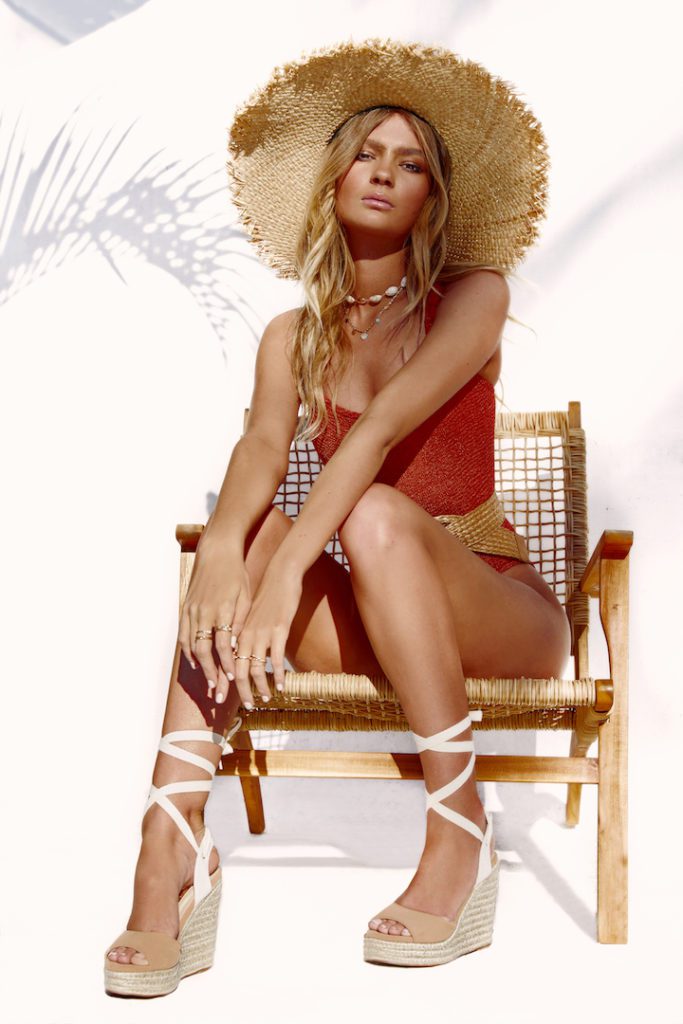 Tell us something about yourself that people may not know about you…
Online I do share a lot of my personal life, but something that people wouldn't know about me would be my love for music, I am always listening to music, every hour of the day. I can't sing, dance or play any instruments but I appreciate the art so much.
Healthy morning ritual that you follow to kick start your day on a positive note?
Morning rituals are important to me! Every morning I like to acknowledge 3 things that I am grateful for, either writing them down or saying them aloud. Another morning ritual I have is surfing Pinterest and adding to my mood boards, mood boards to me are special to me, I use them to manifest things in my life & also just to express creativity!
Social media really has been a game-changer. What do you feel has helped grow your following the most?
Social media has had a huge impact on me, personally what has attracted the most growth for me is just being real and authentic to my audience and POSTING ALL THE TIME! Consistency is key with Instagram, you need to be present and produce new fun content every day. Also interacting with your followers is super important for growth!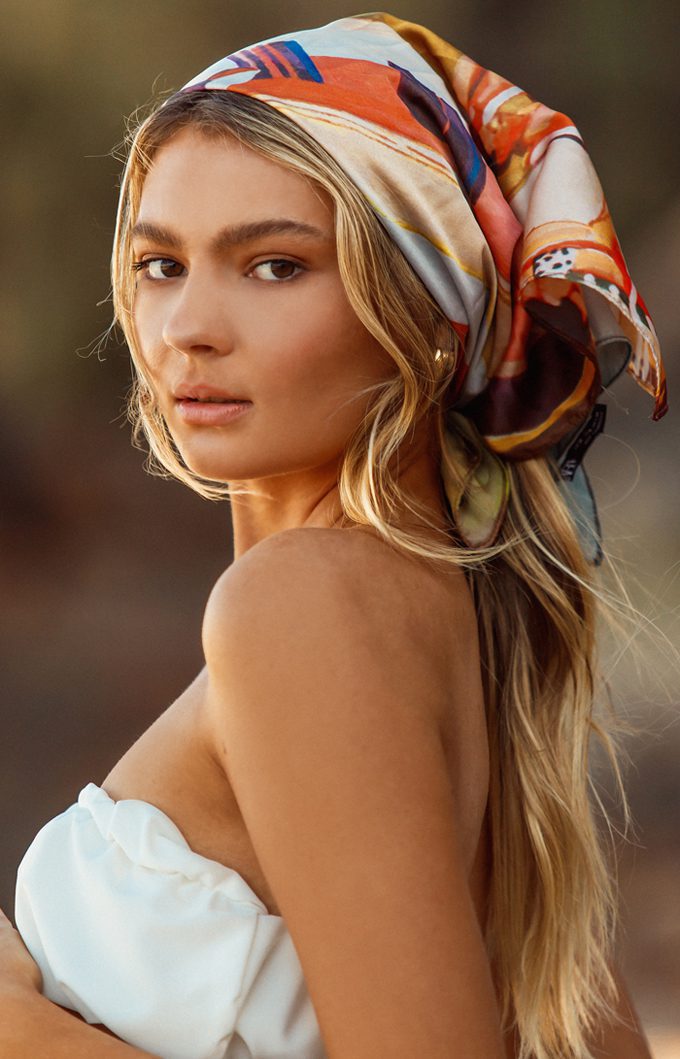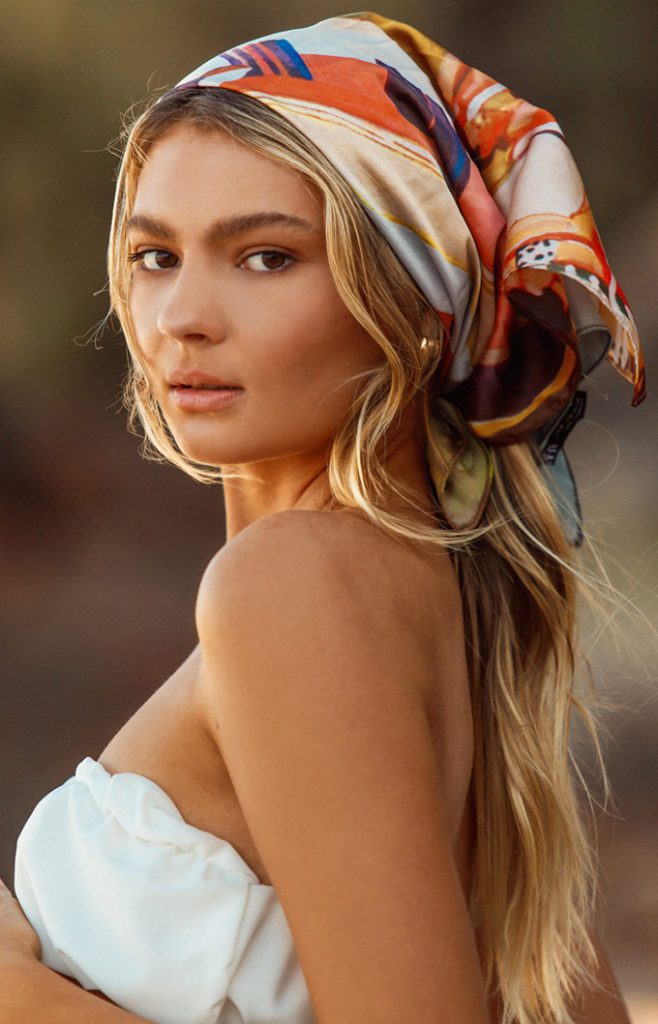 What do you love enjoy about modelling?
There are so many things that I love about modelling, the main thing being the creativity! Nothing makes me happier than meeting other talents in the industry who are just excited to create as I am! It's interesting seeing other people's visions and making them realities, when it all comes together it's magic to be apart of.
Tips for any upcoming aspiring models?
I love giving tips and advice to other models and I also love receiving them too! My main tip for upcoming models is to be open to every opportunity, and reach out to people who inspire you! Also, please don't compare your self-appearance or your success to another models because that's the quickest way to end your career before it even starts! There's so many clients who look for different features and qualities – something that you have and another model won't have, vise-versa. Embrace your differences show confidence!