Model of the Month: Ramona Tibrin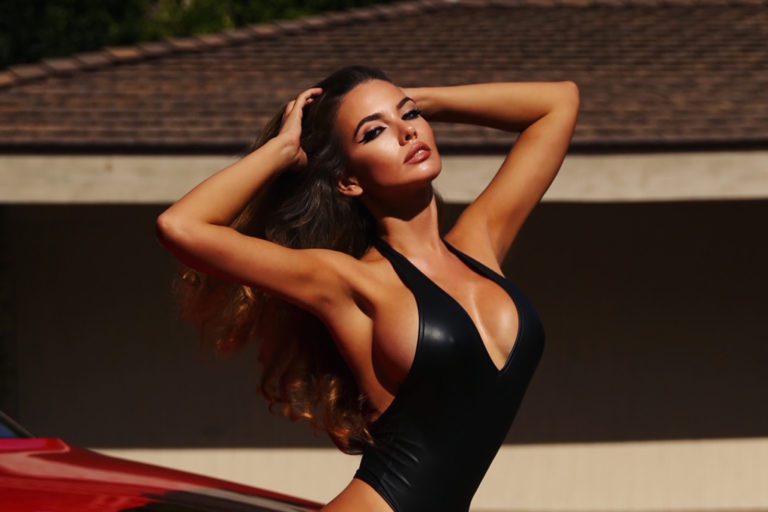 WORDS: Ramona Tibrin PHOTOGRAPHY Supplied
I've worked in the modelling industry since I was 16. It started with Beauty pageants: first, I won small local ones, then I won National ones like runner up in Miss Romania and Miss Seaside  (Litoral )( which is like Miss Romania but held in the summertime ). I immediately started working with Fashion Tv, the famous Fashion TV network. I travelled around Europe, working on fashion shows for them and sometimes hosting segments on fashion, beauty, travel ( describing the cities we were in ).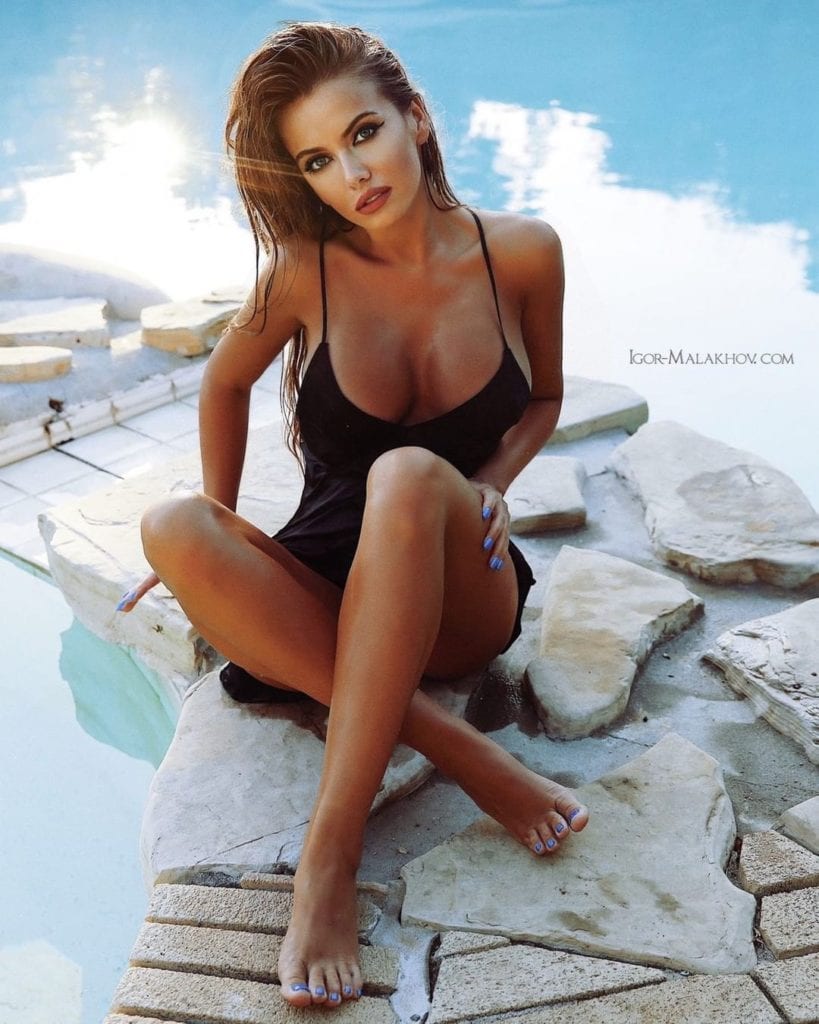 Because I had a very commercial look, but I had good facial expression, I was able to work on projects like lingerie, swimsuit modelling and also do high fashion editorials like for magazines such as Elle. I've had editorials in countless fashion magazines: Elle, Cosmopolitan 3 times, Marie Claire, Tabu, Diva, Joy, The One etc. and also in Maxim, FHM, Men's Health, Max, Playboy(not nude) for a unique feature next to famous writer Frederik Beigbeder.
I've done commercials for prominent firms such as M&Ms candy and Vodafone and also tons of smaller companies like Sovaro coolers or cryptocurrency trading company Tradelize. In short, I've been working non-stop since I was in Highschool 🙂
In 2009 and I moved to Istanbul, which is probably my favourite city in the world. Many people don't know this, but Istanbul is a significant destination for models as their textile industry is enormous. Their brands are always in need of new models, and their photographers are some of the best in the world. There I got through my agents lots of swimwear modelling gigs but also hijab modelling gigs which I thought was cool. I had billboards of myself wearing the hijab in the brand's billboards all over town. My second billboards ever after the Max magazine cover since it was a launching issue.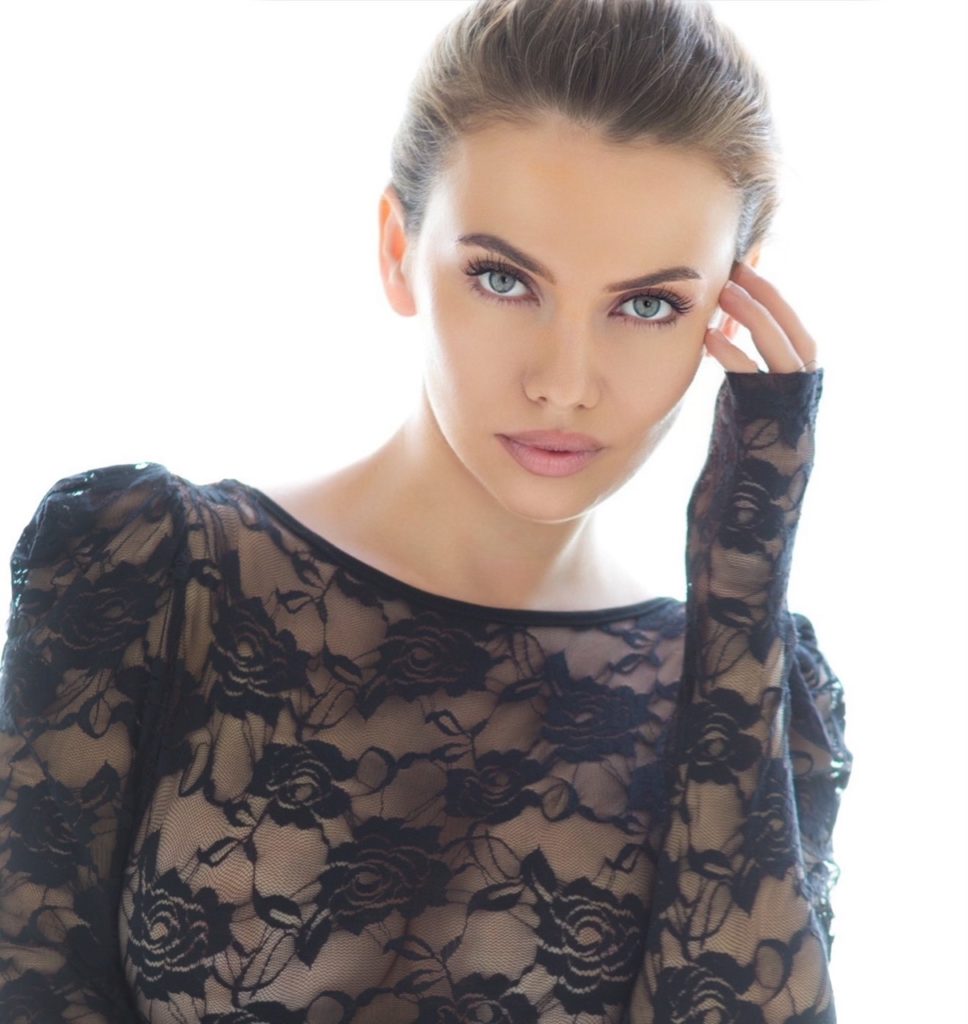 In 2012 I moved to LA, where I lived until recently. I had the chance to work with amazing people on all kinds of different fashion projects. I've also set my eyes on the film industry more, getting through my agents film opportunities as well: I got to have a small part in James Franco's: the Disaster Artist, meet Nick Jonas filming for Kingdom, Lenny Venito on The Neighbors on Abc, and many more. I also had more considerable, even leading parts in some other film projects that were independent, so sadly never got much attention or pilots that never got sold. That's how the business works, but I had so much fun regardless, and I learnt a lot—this among a tone of music videos, commercials and infomercials.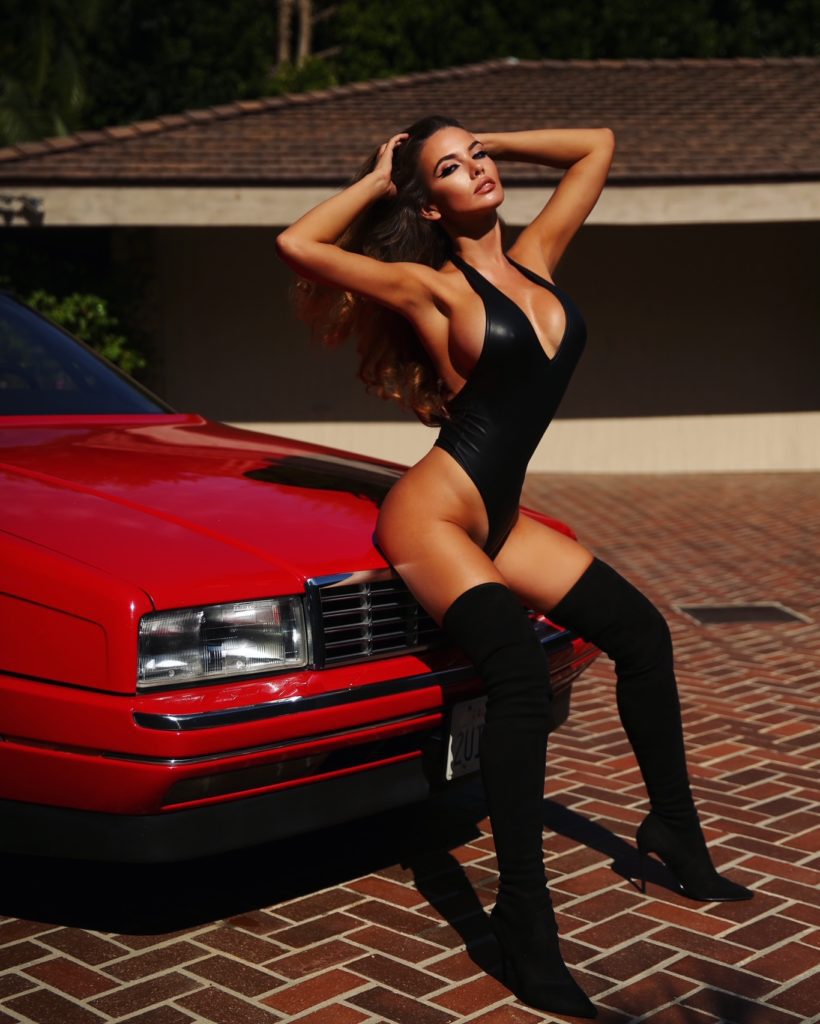 I'm currently spending a few months home in Bucharest, making sure my family is ok through the pandemic then I'm off again.
This year has been challenging and even life-changing for a lot of us, so when thinking about the future, after such a long pause in my career, I get very greedy, I want it all: I want more magazine editorials, I want to host shows and events again because that was always so much fun. I'm a super energetic, chatty person, and I want to say yes to any film roles that will help me better myself as an actress and give me a fighting chance for those award-winning parts. I especially want to take social media a little more seriously because the world has become so small now, thanks to it. A brand or a filmmaker on the other side of the world can notice you if you just put yourself out there, and the other way around, you get to find them, you find goals: projects you want to be a part of, people you want to meet, movements you want to stand up for.
Random facts
I speak six languages: Romanian, English, Spanish, French, Italian, Turkish.
I have a three-year-old, 50kg Black German Shepherd who is the absolute love of my life.
I rescue any dog I can; I always manage to find their owners or find them a home.
Ramona's agency is MRA –
website : MRA.RO