Miss Margarita's charms the Gold Coast
WORDS: PHOTOGRAPHY
What started out as a creative business venture four years ago for husband and wife team Emma and Greg Thomson has evolved into a signature trademark dining experience that's spicing up the Gold Coast food scene. An eclectic mix of art, modern Mexican cuisine and, of course, those amazingly tantalising margaritas, the recently opened Miss Margarita's Mexican Cantina at Broadbeach essentially mimic the best of its sister restaurant in Byron Bay.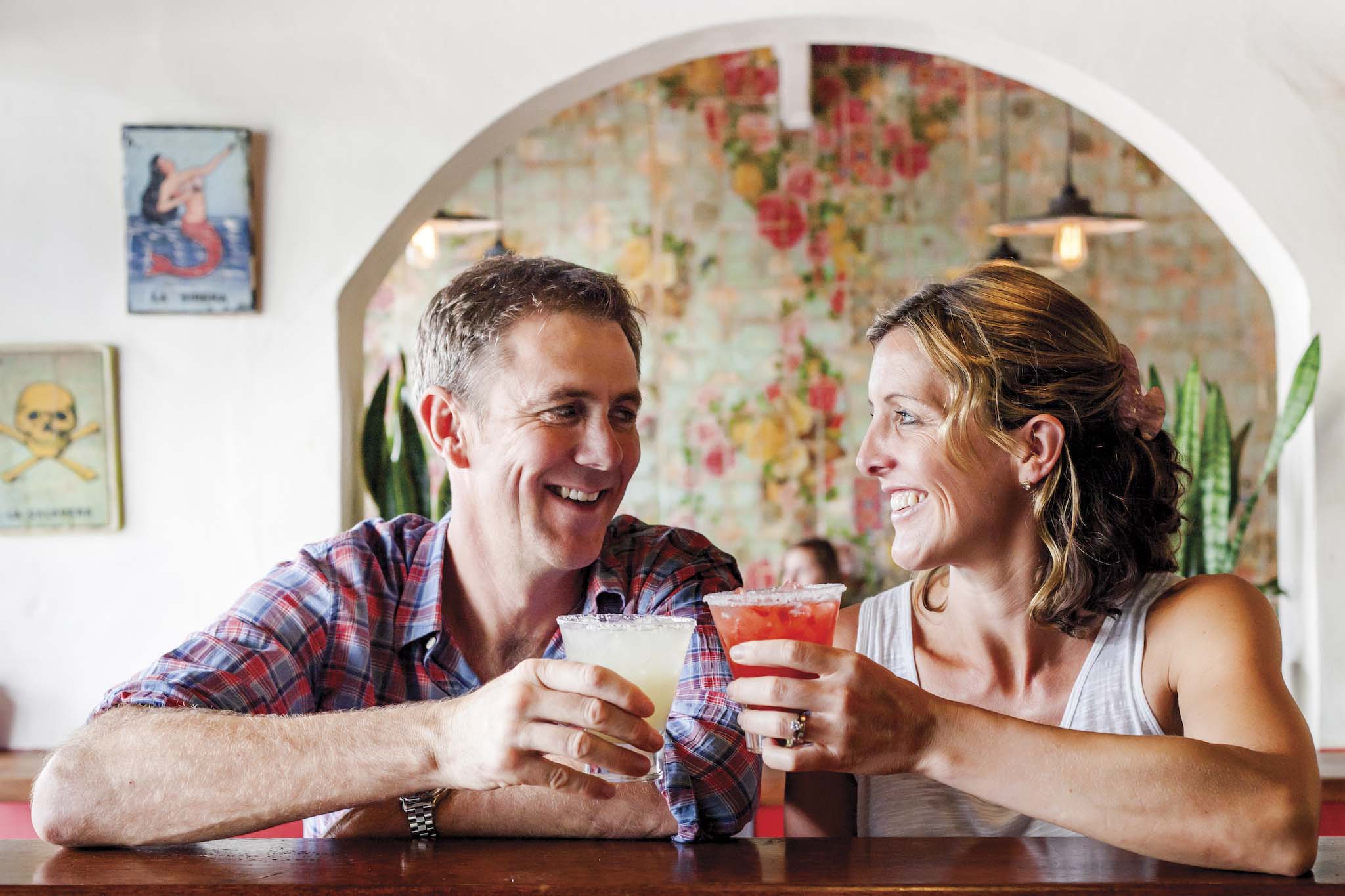 In many ways Miss Margarita's piques one's curiosity and, better still, is exceeding its past success in bringing fresh, colourful food layered with texture and plated up with mindfulness for presentation to the table.
For starters, aside from Miss Margarita's crunchy deep-fried crumbed jalapenos stuffed with cream cheese and guacamole, or salt and chilli lime squid tossed in spices and lightly fried – it's the vibrant atmosphere created by commissioned art work by Jai Vasicek, casual seating, friendly staff, and the vibe of patrons enjoying quality Mexican inspired food.
Then, there's the extensive range of margarita cocktails on offer that takes this popular drink to a whole new level. Varieties including coconut, strawberry, mango, ginger, and more, give the classic famous margarita a decadently delicious twist.
If that's not enough to spark the imagination, then there's the story behind the name of the Cantina itself – how it all started, and the stamp of personality that defines this successful brand.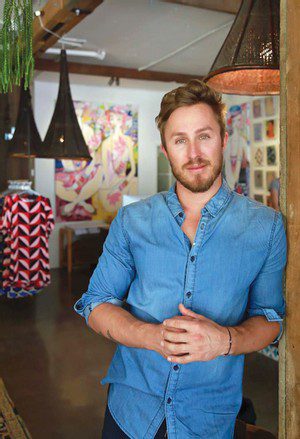 "My husband will tell you that he came up with the name, but in fact we both did," says Emma laughing. "In our travels interstate we had wandered into a café one day that was called Miss Molly's – I think that's what it was – while we were trying to decide on a name."
"It struck us both at the same time really – I said 'Miss' … and he followed with 'Margarita's'. We both said: that's perfect!
"The prefix Miss signifies the feminine side of what we wanted to achieve with the Cantina, detracting from the predominately male persona of Mexican style depicted by men boasting moustaches and wearing big hats.
"I had met Byron Bay artist Jai Vasicek who has a passion for South American/Mexican culture which led to the creation of Miss Margarita's mosaic tile feature wall. Jai's beautiful wall has helped define Miss Margarita's personality. People love the way the wall's presence makes them feel.
Emma says the idea for Miss Margarita's came just as Australia was experiencing a revitalised interest in Mexican culture and style – drinking, smiling and eating homemade, colourful food. What isn't to like about that?
"We envisioned Miss Margarita's would be a place where everyone felt comfortable and never constrained by booking times or dress codes – a laid back, customer-first place with good old-fashioned hospitality," she says.
"Nothing gives me more pleasure today than to watch this play out for real in our restaurants."
Emma adds that although the food is based on Tex-Mex, with the ever popular nachos, tacos, enchilads, burritos and fajitas being the star attractions, all her recipes have a much more modern twist that focuses on vibrant colours, authentic ingredients and fresh flavours.
She calls it Bay-Mex, referring to Miss Margarita's origins in aiming to satisfy the discerning Byron Bay market and its premise that fresh is not just best … but a must.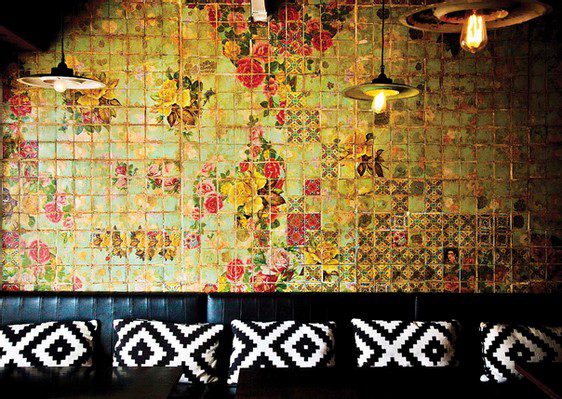 "I'm all about that … food with layers and layers of fresh taste, colour and textures so that when you take a bite it just makes you smile," says Emma. "I love food that makes you want to dig in, share, get messy and that inspires people to come back to Miss Margarita's regularly as part their weekly routine."
Crowd-pleasing favourites such as Miss Margarita's pulled pork nachos and crispy snapper tacos with chipotle coleslaw, mango and fresh lime, are testament to this, as are many other moreish offerings on the menu.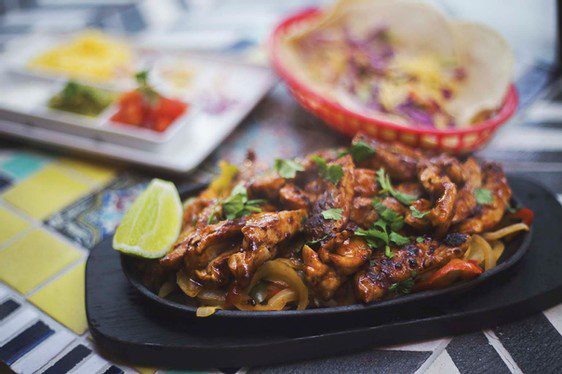 Emma says bringing Miss Margarita's to Broadbeach was a decision based not only on the proven success of getting the menu right and providing great service, but also because of its popularity with patrons on the Gold Coast.
"Many of our patrons were driving down from the Gold Coast to Byron every two weeks or so to enjoy our food," she says. "So here we are, and we are about to make the Miss Margarita's experience that much more interesting with late night Taco and Tunes sessions between 9.30pm and midnight here in Broadbeach.
"Watch out for Tommy Franklin to kick off this new entertainment program – his flair and bounce is enough to get anyone on the dance floor."
Miss Margarita's is located in the Wave Resort in Surf Parade at Broadbeach; and is open Monday and Tuesday 5pm till close, Wednesday and Thursday 12noon–3pm and 5pm till close, and Friday to Sunday 12noon till late. Phone: 07 5538 4463.