WORDS: PHOTOGRAPHY
Men need to start speaking up – for the sake of their own health.
Let's face it: getting our blokes to visit the doctor is like pulling teeth.
Most will come up with any excuse under the sun, but the frightening reality is that if they don't get regular health check-ups they are putting themselves at risk of suffering or even dying from very preventable and treatable diseases such as prostate cancer and bowel cancer.
According to Gold Coast-based bowel specialist Dr Stephen White, these diseases are the main killers of men, but are extremely treatable with early detection.
Dr White, who practises at John Flynn Private Hospital, warns that we can no longer just rely on family history. Every man in the community is potentially at risk.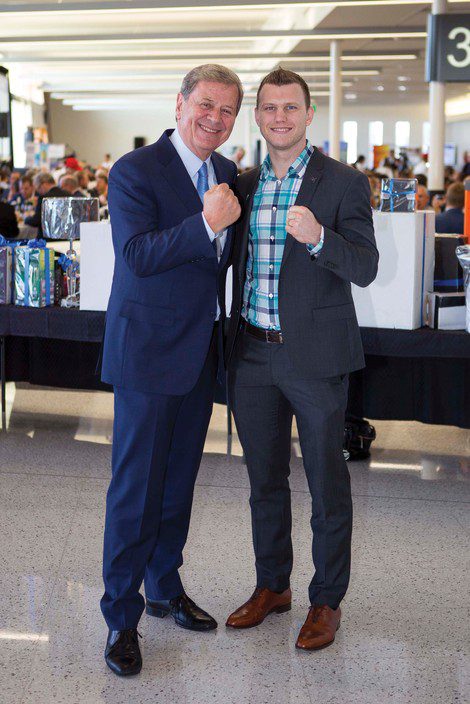 "We need to start the education process with everyday conversations at home, in the workplace, with mates at the pub," he says.
"We still have almost 4500 Australians dying every year from bowel cancer. More than 55 per cent of these are male sufferers, and almost 10 per cent of those are under 55."
Prostate cancer also has some startling statistics. It kills about 3500 men every year and accounts for 30 per cent of all cancers diagnosed in Australian men, Dr White says.
"More men die every year from prostate and bowel cancer than women do from breast cancer," he says. "But women by nature are more health conscious than men, who usually only go to the doctor when they are really sick. Blokes need to man up and realise the impact of a serious health condition or death, not only on themselves but their families."
John Wagner, a prominent Queensland businessman and one of the founders of Australia's most successful daytime fundraising event, the It's A Bloke Thing prostate cancer luncheon, says he has his wife to thank for him being alive today.
In 2010, John was diagnosed with aggressive prostate cancer. It was only discovered after his wife Liz insisted they go to the doctor for a routine check-up.
"I had a colonoscopy and endoscopy and the doctor felt something on my prostate," John says. "I couldn't believe it. I had no symptoms at all."
John had surgery and was discharged the day he turned 50.
"The doctor said it was aggressive prostate cancer and I would have been dead within 18 months if I had not been diagnosed," the now 57-year-old says.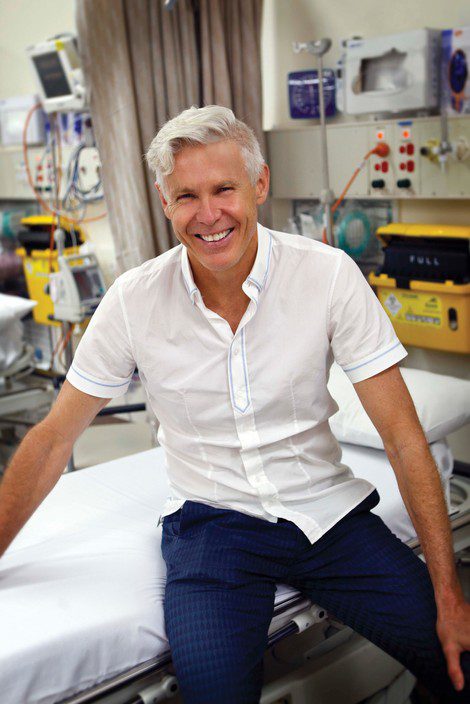 About two and a half years later, John's cancer returned in his bladder. He had hormone therapy and radiation and following treatment has been living cancer-free for the past few years.
Although it's at the back of his mind, he is well aware the cancer could one day return.
"I feel very lucky to be a prostate cancer survivor," he says. "Early detection really does save lives. And I'm so thankful Liz was so persistent for me to go to the doctor."
In an effort to educate more men and their families, John and a group of mates and their wives started the It's A Bloke Thing Foundation in 2011.
So far, their annual Toowoomba-based lunch, which attracts supporters from all over southeast Queensland, has raised almost $6 million for prostate cancer education and research programs.
"With prostate cancer survival rates stacked heavily against those in rural and some regional communities, it's time Australia 'mans up' for men's health," John says.
"Our goal is to break down the walls and get men talking about their health with their partners, families and friends. This is so important in the quest to create prostate awareness and save more lives. I urge all men to visit their GPs for regular health checks. It might just save their lives."
* Bowel Cancer Awareness Month is held every year in June, and Prostate Cancer Awareness Month will be held in September this year.