Make Unforgettable Mum and Mini Moments at Dorsett Gold Coast
WORDS: Nicole Rowles PHOTOGRAPHY Supplied
Sometimes, it feels like life is just flying by! Every mum dreams of being able to snatch up just a little bit more precious time to spend with their much-loved little one. Now, Dorsett Gold Coast has launched a one-of-a-kind package that allows mums and their minis to escape the daily grind for a dreamy getaway, where you can make magical memories together that will last a lifetime.
The new Broadbeach hotel has transformed its vibrant Executive Rooms into a haven of activities that both mum and mini will love. Get creative and style yourselves some colourful new jewellery with a personalised beading kit, play UNO, and enjoy an adventurous day out, with two tickets to Currumbin Wildlife Sanctuary. Your mini will also get to take home a new friend; a limited edition Dorsett Gold Coast teddy bear.
Get colour coordinated with a voucher for matching pyjamas from Homebodii's sustainable Eva range. Pop next door to Pacific Fair Shopping Centre, where the Homebodii team will be waiting to welcome you into the store to select your size. Amidst all the fun, you can kick back and relax, with James Cosmetics eye masks adding a touch of indulgence. Don't forget to check out the pool on Level 6, with spectacular beach and city views, and relaxing wet lounges where you can soak up the sunshine.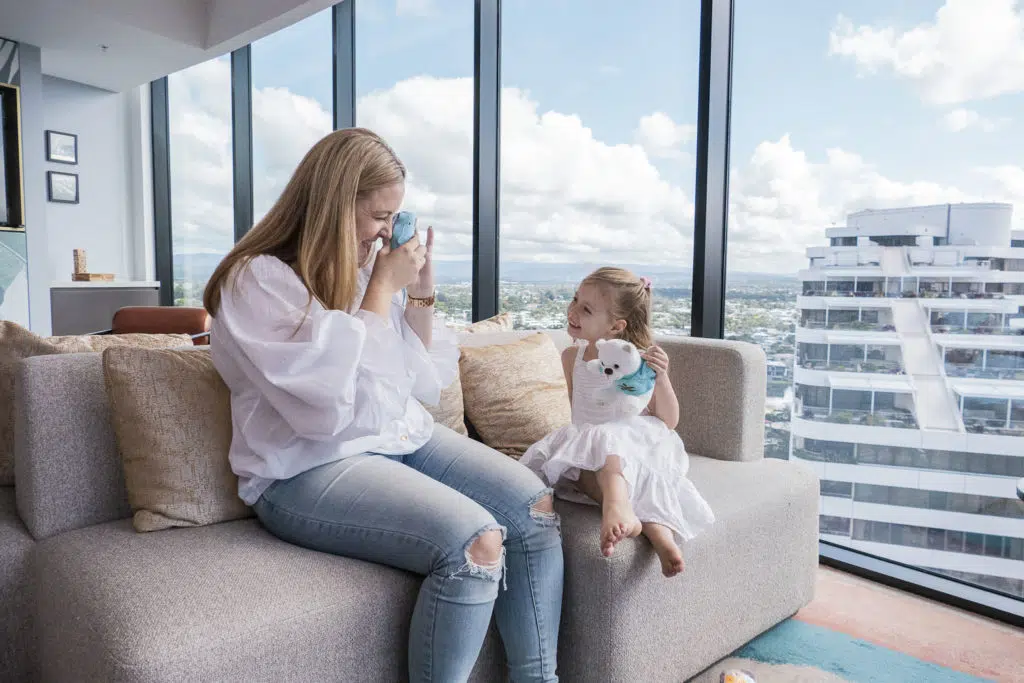 Every special moment can be captured with an in-room polaroid camera, with a keepsake roll of film, which you can take home to preserve all the special memories.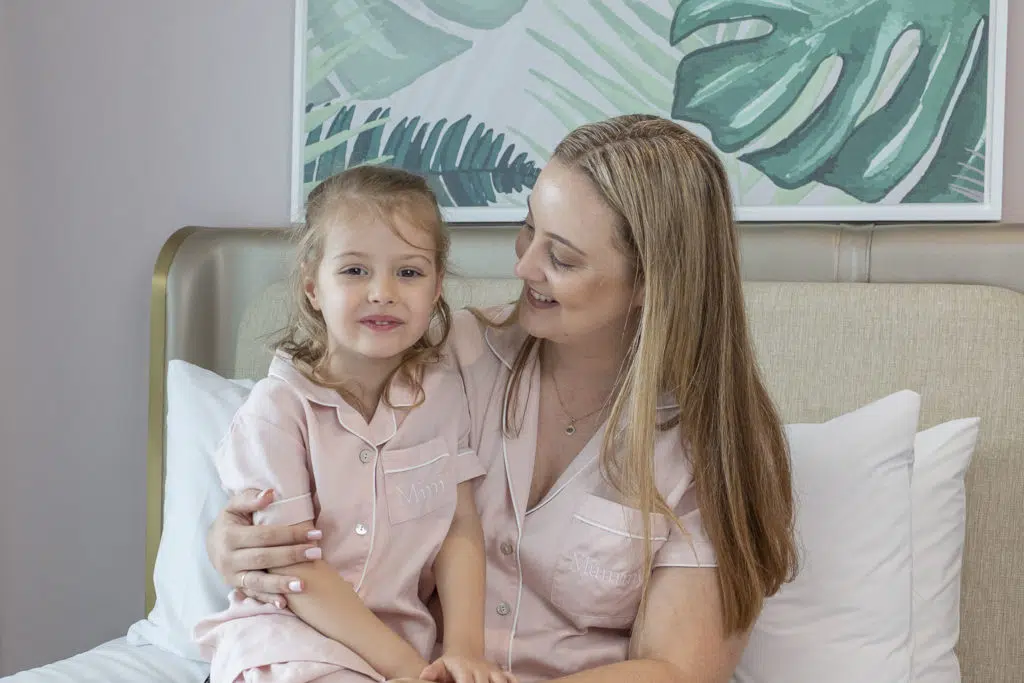 In addition to two nights in an Executive Twin room, enjoy the VIP treatment, with access to Dorsett Gold Coast's Level 19 Executive Lounge, which boasts sweeping views of the Gold Coast's stunning beaches and hinterland. The Lounge offers complimentary buffet breakfast, snacks and treats throughout the day, and sunset canapes and drinks from 5-6:30pm daily.
"When you're swept up in the hustle and bustle of life, the greatest challenge can be setting aside quality family time," says Dorsett Gold Coast General Manager Christian Wachter. "Dorsett Gold Coast's Mummy & Me experience is all about connecting mummy and mini, and making precious memories together."
"Our Mummy & Me package is something very unique on the Gold Coast. There aren't many hotels anywhere that offer accommodation packages tailored specifically for a mother and child, but for us it just makes sense. Time together is the most precious thing we have."
Dorsett Gold Coast's Mummy & Me package runs until September 30, 2022. Bookings start at $439 per night.