Make Grocery Shopping Great Again at Tugun Market Co. Family Fun Day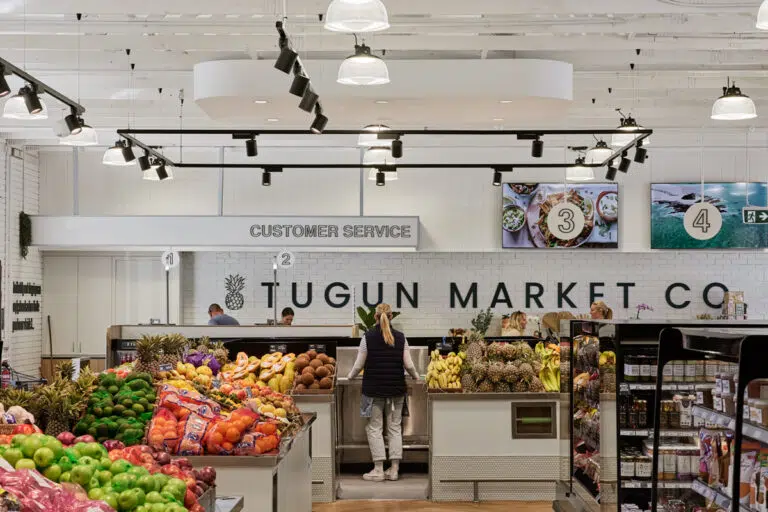 WORDS: Elysia Van Vliet PHOTOGRAPHY Supplied
Food shopping. It's a necessity, but not always a pleasure, especially for parents.  Grocery shoppers rejoice, Tugun Market Co. is set to transform the weekly chore into an absolute delight, particularly on Saturday 17 September with their Family Fun Day.
In celebration of Tugun Market Co.'s (formerly Tugun Fruit Market) completed renovation and rebrand; the reinvigorated shopping destination welcomes the community to experience the thoughtfully curated shopping experience.
Tugun Market Co. co-owner Elisha McDermott is focused on delivering a family friendly shopping experience for southern Gold Coasters who love to entertain with the freshest and best produce and as a parent herself, this is a non-negotiable.
"We welcome the Gold Coast community to discover everything we have to offer at Tugun Market Co. so we are hosting Family Fun Day. This is a great opportunity for the kids can be entertained while the parents can explore the Coast's new foodie paradise" Elisha said.
"The kids can enjoy a free craft workshop, reptile 'pat & chat' sessions, face painting and funny lawn games and parents can indulge in gourmet tastings, budget relieving food specials, excellent coffee and live entertainment. We also understand your pooch is part of the family, so please bring them along too because will be treating them to free dog washes and colourful fur styling" she said.
After all the fun, your taste buds will be high fiving you, when you bring home a haul of delicious fresh produce, meats from the butcher, vegan and organic products, health foods and cheese from the extensive Fromagerie. And be sure to pick up some beautiful blooms and pantry staples also on offer.
The Family Fun Day is a free event on Saturday, 17 Sept, 8.30am – 1.30pm
Live music featuring local artists – All day
Free dog wash – All day
Kids craft with The Craft Parlour – 8.30am – 11.30am
Reptile 'Pat & Chat' session – 11.30am – 1.30pm
Face painting & dog colour styling – 10am – 1pm
Family lawn games – All day
Free food sampling & fresh food specials – All day
Free parking
Discover Tugun Market Co. for all your grocery needs available between 6am – 8pm daily:
Fresh fruit and vegetables
In-house butcher
Fromagerie
Fresh flowers
Wholefoods
Entertaining essentials
Café/Campos coffee
Address: 499 Gold Coast Highway, Tugun, Qld 4224
Website: www.tugunmarketco.com.au
Instagram: tugunmarketco
Facebook: tugunmarketco