WORDS: PHOTOGRAPHY
The annual event at Magic United sees players receive their playing and training kit for the season ahead.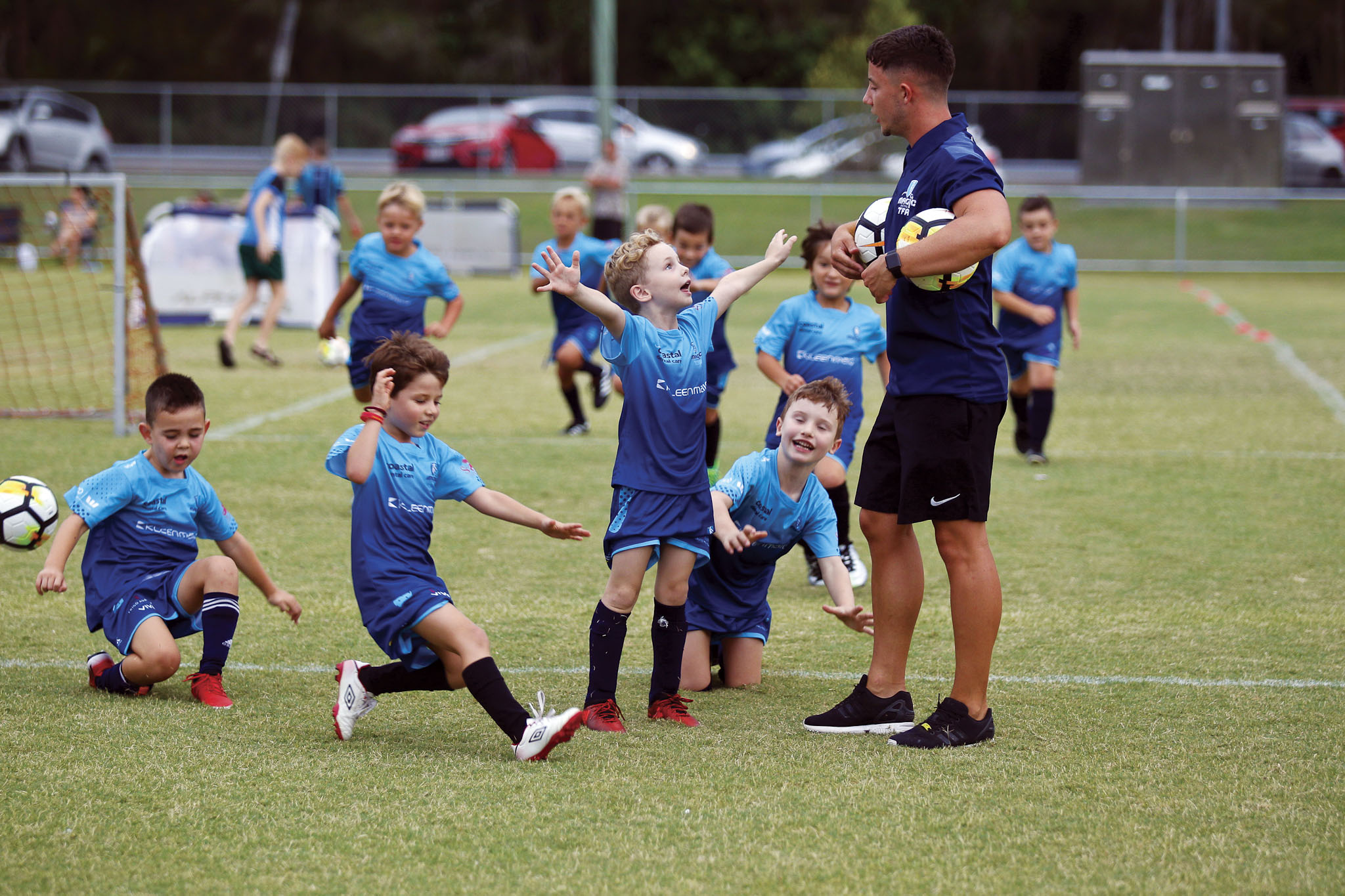 Magic United have welcomed and introduced their partners for the next two years.
Platinum Partners Panache Homes, Kleenmaid and Coastal Dental Care were all on hand to make speeches to the Magic family (Parents and Players). Big Tooth (Coastal Dental Care's Mascot) was also in attendance to entertain the kids and took part in dizzy penalties.
Von Bibra's had several cars on display while G Link and Westpac were giving away little goodies such as water bottles, miniature footballs, rulers, pencils, rubbers and pens.
Speeches were also made by Sujio Ceanee, Frigo Adamson Lawyers, Bartercard, BBC Digital, GMI, Earth Markets, Toro and Muscillo Romano, while Ocean Road Magazine was on hand to capture the event in photos.
Eleven Plus 1 Sports Marketing were also thanked for their efforts to secure the Clubs partners for the 2018 and 2019 season as well as completing the tender process for the apparel, which was awarded to Viva.
Andrew Robinson of Magic United said, "The Season Launch is a fantastic event to introduce and thank our partners for the coming season. Our partner's are a core pillar of our club and we encourage our Magic Family (members) to support our partners where possible. The players love the event and the excitement of receiving their new playing kit is there for all to see.
"We're proud to offer the best dollar for dollar value in terms of player development. Our Partners also affords the Club this opportunity, as we're able to offer a full professional service for a fraction of the cost. This is excellent news for our parents as every little helps."
Each year the club continues to see growth across all ages from Under 5's through to Under 18's.
"We're proud of the opportunities we provide for player development and the door is always open for new players to join," he continues. "Each week we have new 4, 5, 6 and 7 year olds coming along to play. We offer a free trial for players to make sure they enjoy the coaching and feel comfortable in what is a new environment for them."
If you would like to have a free trial at Magic United please contact Danny Morton 0473 344 778 or [email protected]