Lost Valley: Found, Fabulous & Free!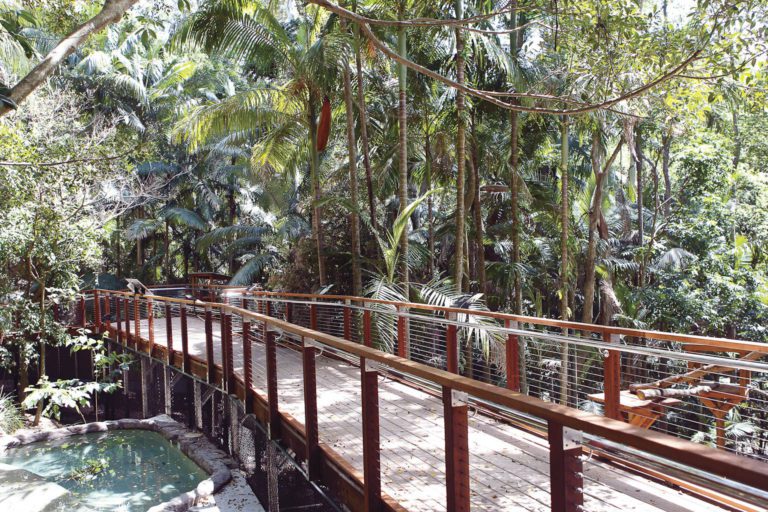 WORDS: PHOTOGRAPHY
On Boxing Day, Currumbin Wildlife Sanctuary opened the amazing Lost Valley exotic precinct. This is an incredible experience – and the result of three year's brainstorming, research, planning, and committed work.
Pass through the kangaroo enclosure and you'll see the impressive newly created entrance to Lost Valley clearly constructed on the left hand side. Picture: Jurassic Park, but friendly!
Step through onto the easy walkway and stroll through at your own pace, taking in the sights and sounds. Depending on how much time you have, you can wander in a few minutes or choose to hang out here for some time, fully immersing yourself in the sights, sounds and smell of lush rainforest. It's easy to swiftly forget how close to the buzz of the city and beaches you are hear.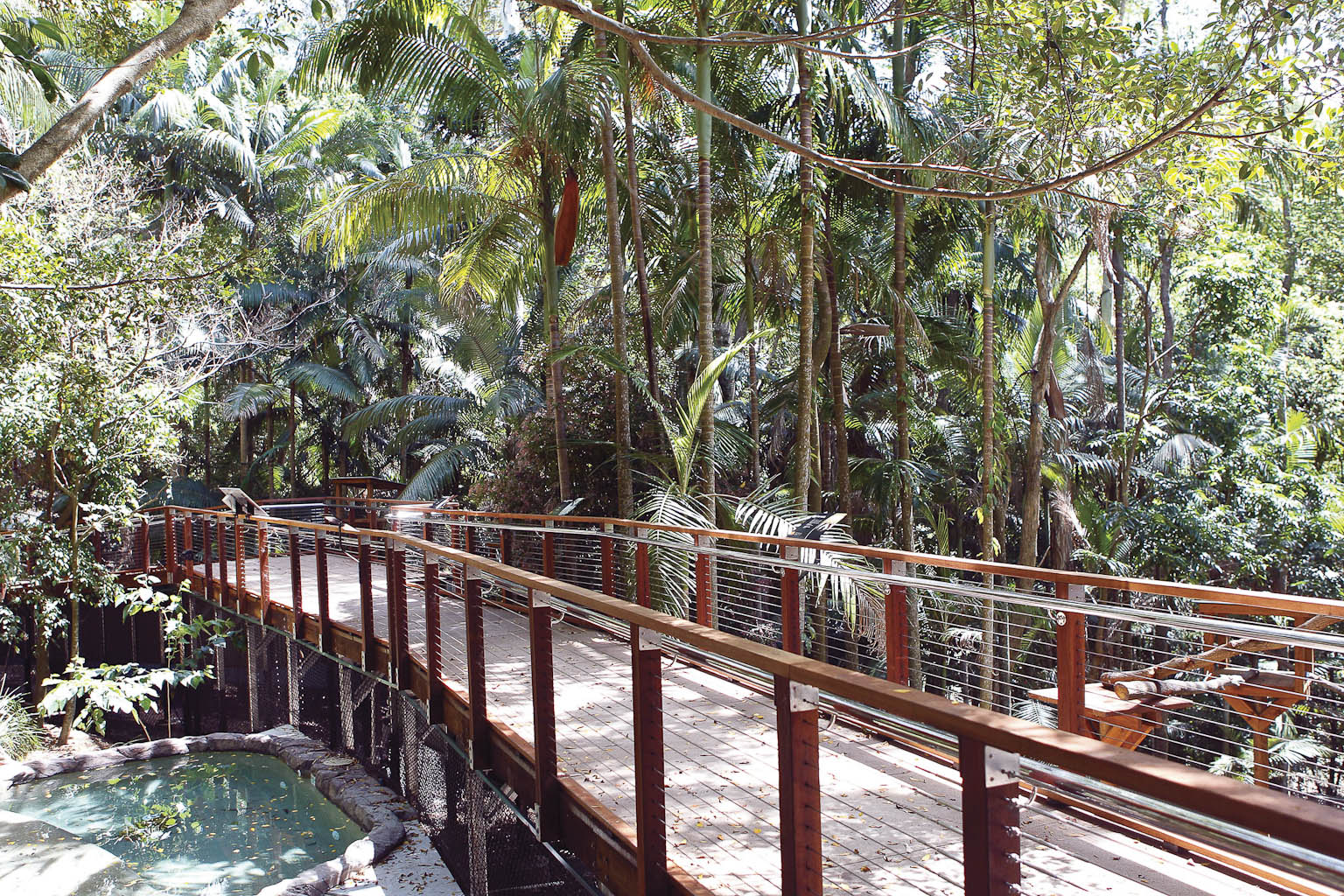 This is an impressive new addition to National Trust Currumbin Wildlife Sanctuary (NCTCWS) – which was already impressive and adored by Gold Coast locals and tourists alike.
The gentle walkway was built around established trees that have long marked their own place here. Beautiful old trees have now been given a whole new lease of life by their invigorated surroundings.
It's like stepping into a forgotten world here – hence the aptly named Lost Valley.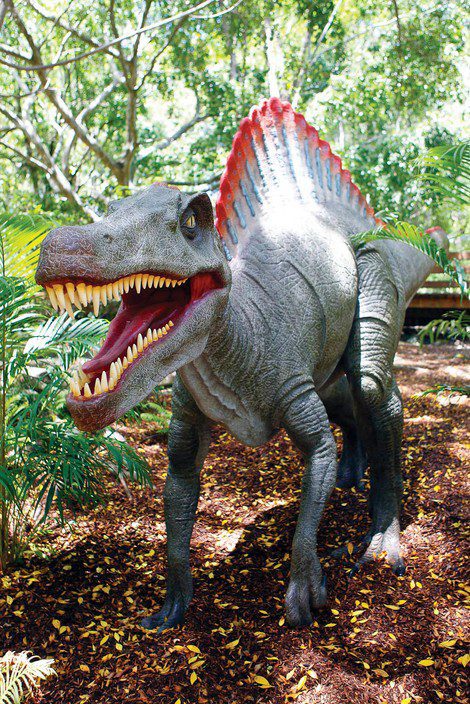 Time stands still as you breath a little deeper and enjoy the serenity among some of the world's most unique and distinctive flora.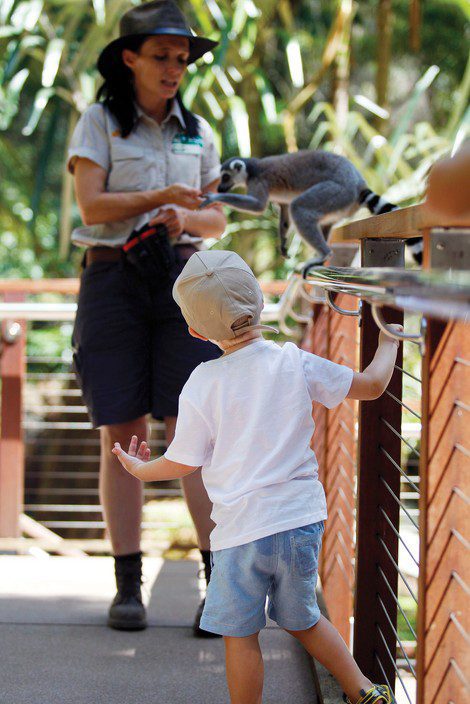 Lost Valley pays tribute to the Gold Coast's Hinterland's real and existing Lost World Valley which is part of the Gondwana Rainforests of Australia World Heritage listed area, and includes expansive rainforest reserves in both Queensland and New South Wales.
That's not all.
This is Currumbin after all. In addition to the flourishing flora across five hectares of tropical rainforest there is wildlife, pretty much at your fingertips. Free-flying birds in the aviary are a real spectacle as they merrily go about their day. Look carefully and you may spot Eclectus Parrots, Macaws, Molucan Red Lory or gorgeous Golden Pheasants and magical Mandarin Ducks.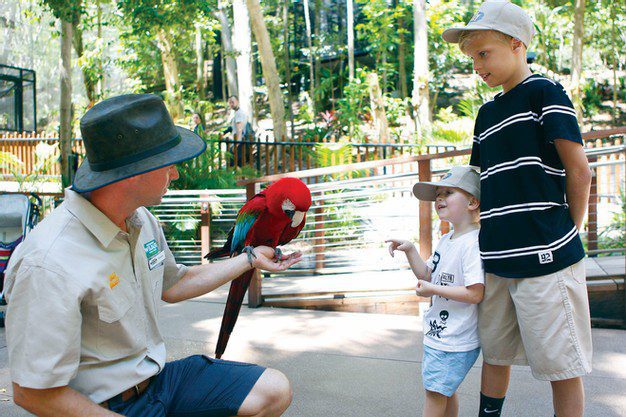 "Guests can take this journey, at their own pace, through the ancient supercontinent Gondwana," Michael Kelly, general manager who's worked here for four years, tells ORM. "Everyone can easily interact with exotic species including friendly Ring Tail lemurs, Cotton-Top tamarins, Red panda and Capybaras. As a team, we've worked really hard to create a living, breathing rainforest. We're talking 250 botanical species, 8,000 plants and trees, and over 50 different species of animals. This is the biggest precinct that the Sanctuary has ever opened in its 70-year history. Yes, we're proud to have open to the public. We wanted to re-engage the area and bring something fresh to the sanctuary. Crucially, we wanted to tell the story of connection to Gondwana."
And that, they certainly have. This is a wonderful experience the whole family will enjoy – possibly time and time again.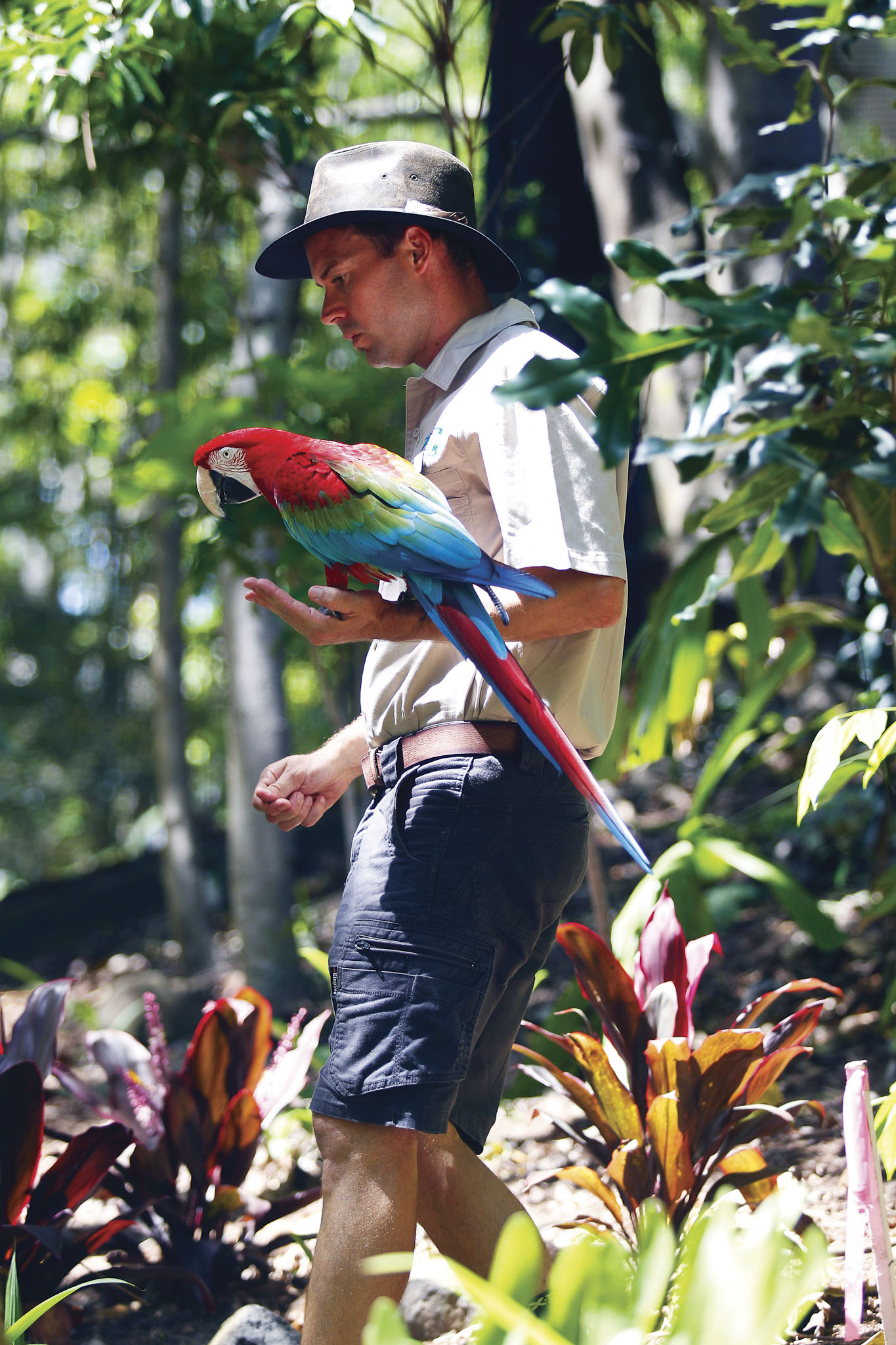 "This exhibit is the single largest investment by the National Trust of Australia (Queensland) and our mission is to connect people with nature. Lost Valley truly depicts this. We have managed to source the most unique and exotic animals and the team have created an incredibly natural sustainable and biological environment for the animals and plants to thrive." – Jonathan Fisher, CEO National Trust of Australia (Queensland).
Few places on earth contain so many plants and animals that are almost identical to their ancient ancestors. Guests will find a concentration of primitive plant families, which are directly linked to flowering plants existing over 100 million years ago, as well as some of the oldest elements of the world's ferns and conifers.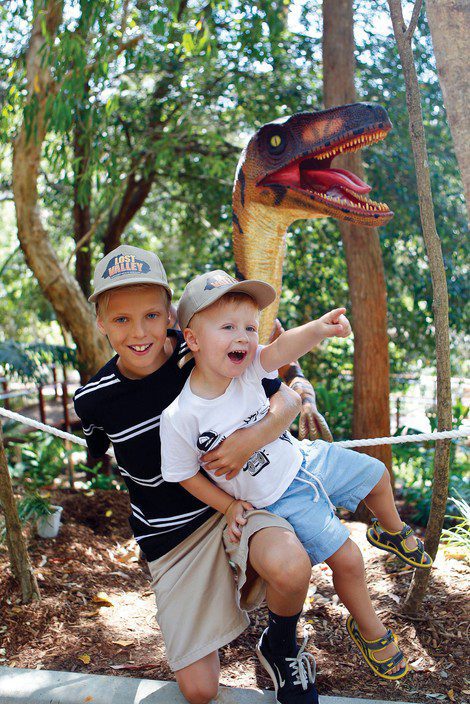 Currumbin Wildlife Sanctuary, 28 Tomewin Street, Currumbin QLD 4223. Open 7 days 8am-5pm (excluding Christmas and Anzac Day). https://currumbinsanctuary.com.au