Last Word Karen Phillips – Gold Coast Citizen of the Year
WORDS: PHOTOGRAPHY
Officially honoured as Gold Coast Citizen of the Year 2018, Karen was recognised for her dedication to the City, remarkable achievements and significant civic and community service. As a born and bred Gold Coaster, Karen's dedication started as a teenager and throughout her career as an international speaker, best-selling author, communications specialist and founder of Women in Business Awards of Australia and Queensland Women in Business, she's lived by the principle of giving back.
Having just celebrated the 26th anniversary of her Coast based bespoke agency, Karen has worked with some of the world's leading brands, identities and heads of State and conducts the longest running breakfast series in Australia – the iconic Early Risers having raised over $2million for local women's charities. She sits on the Gold Coast Community Fund Board, is a founding Ambassador for the City's Vinnies CEO Sleep Out and is newly appointed Cahir of the Chevron Island Arts Precinct.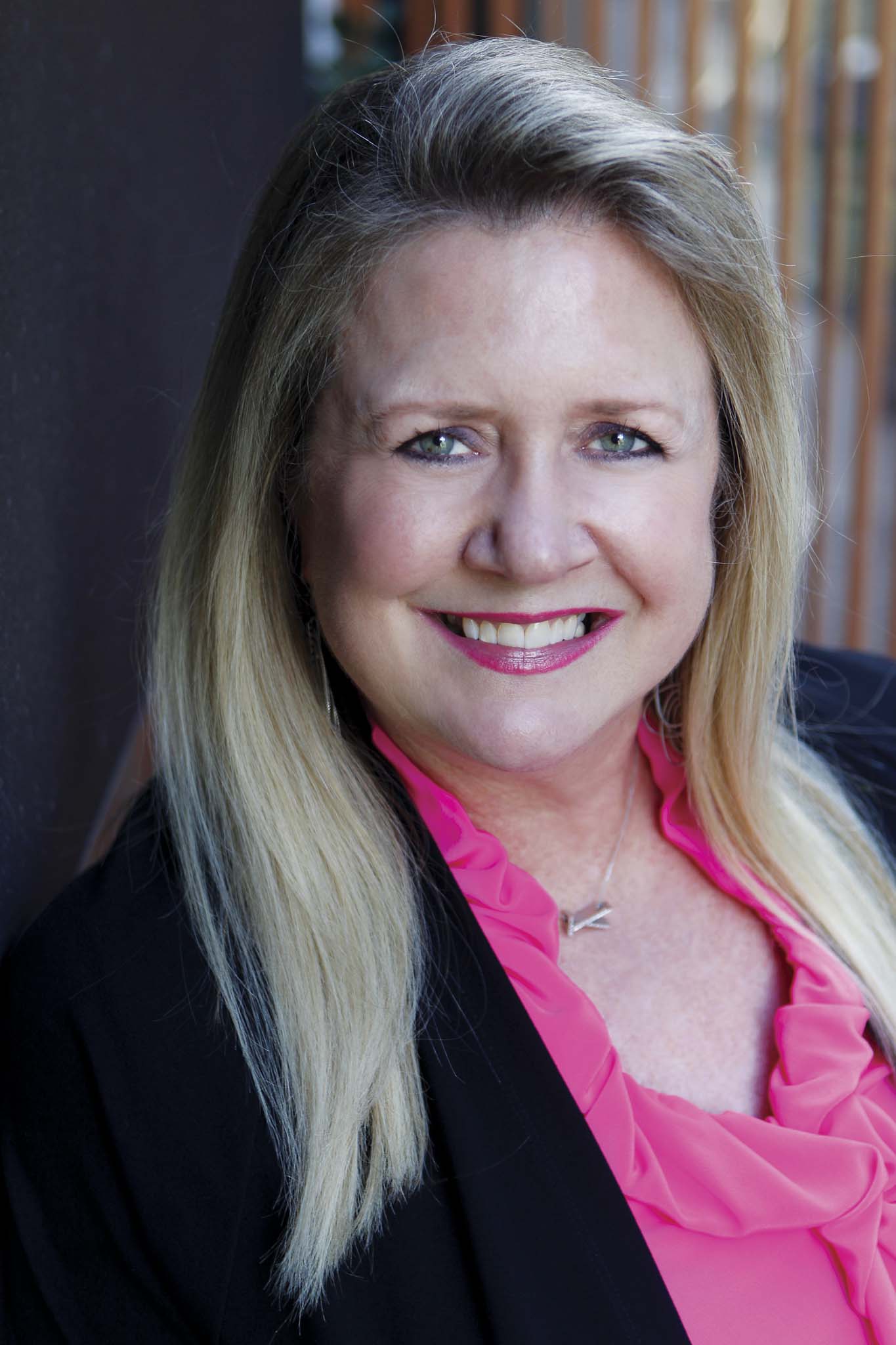 How long have you lived on the Gold Coast and what is it about the GC that has kept you here for your working life?
After stints in London and Asia working in media and communications, it provided a valuable platform to launch my own company 26 years ago back on the Coast. I'm fiercely proud of our City. Having our base here has provided a clear advantage, giving us a competitive edge in securing national and international clients and projects over the years.
Who's the most interesting celebrity that you have worked with?
Jane Fonda is a stand-out, and of course our own beloved Olivia Newton-John. Both are remarkable women who forged their own success with a combination of power, warmth and dignity. In 2010, we had been given a 40-hour window to raise over $200,000 for the Olivia Newton -John Cancer Centre while she was in town and our small team of dedicated Gold Coasters managed to bring that to reality – a true testament the tremendous power of our City. While I've had the honour of working with Prime Ministers to Royalty, it's actually the remarkable quiet achievers who I always admire the most.
You seem to have been a committed advocate for developing women in business over the years?
Through my work over 25 years in the women's market, I could see the need to build a platform to encourage, recognise and develop women in business, community and our future young leaders and so developed the Women in Business Awards of Australia nine years ago. First launching the initiative on the Gold Coast, the program now operates in six regions and major cities across Queensland and Northern NSW, supporting and connecting thousands of women. The program has expanded from the annual Awards to include a Women in Leadership Program, business education and annual Women in Business Summit focused on encouraging entrepreneurship, business acumen, empowerment and inspired leadership securing major partnerships with local and State Government, universities, leading corporations and major media such as Channel NINE.
What shaped your drive for public service?
Since starting out volunteering on Rotary youth projects during school holidays at 13, I have been drawn to the service of others, our City and community causes. My business ethos has been built on balance between supporting corporations, community and causes. Having grown up here, I've deeply valued opportunities to give back and be involved in shaping the City's future through various initiatives. The Gold Coast truly has a unique identity and I belief civic pride and grass root community initiatives both play an immensely important role in continuing to strengthen our City's heart and create an enviable place for us all to work, live and prosper.
If you have advice for anyone starting out in a new business what would it be?
Be prepared to embrace change and be nimble. We are now knee deep in an era of unpreceded change and I'm not just talking about the incursion of social media. The technological revolution is fundamentally altering the way in which we live, work and connect. This transformation is unlike anything business has experienced before and as such heralds a transformative change of every aspect of business from production to management as well as government and of course our planet's future.
Which are your favourite restaurants on the Gold Coast?
It gives me great delight to see so many new hot spots popping up across the Coast and I have so many favourites – you have to share the love around right? Monday early morning coffee on the go, Café Alfons on Chevron. Lazy start to the weekend is usually brunch at Bam Bam at Mermaid. Our go to dinner is overlooking the Broadwater at Fellini eating my favourite bug lingini and Sunday is a coastal drive to Thai in-fa at Carabita or with long lunch with friends at Halcyon House. That's what I cherish about our region, we are so spoilt for choice.