Lamborghini Brisbane Opens New Showroom
WORDS: Lamborghini Brisbane PHOTOGRAPHY Lamborghini Brisbane
Queensland debut of the Huracán Tecnica
Lamborghini Brisbane has today opened its brand-new, state-of-the-art showroom and service center, marking a new chapter in the partnership with Autosports Group (ASG): the authorized dealer and after-sales service provider for Lamborghini Automobiles in Australia's Brisbane and Sydney markets. This partnership continues to strengthen the Lamborghini brand's presence, following a steady growth of the Italian super sports car brand in Asia Pacific culminating in record sales last year (2,249 units, + 14%), and heading for another record year in 2022.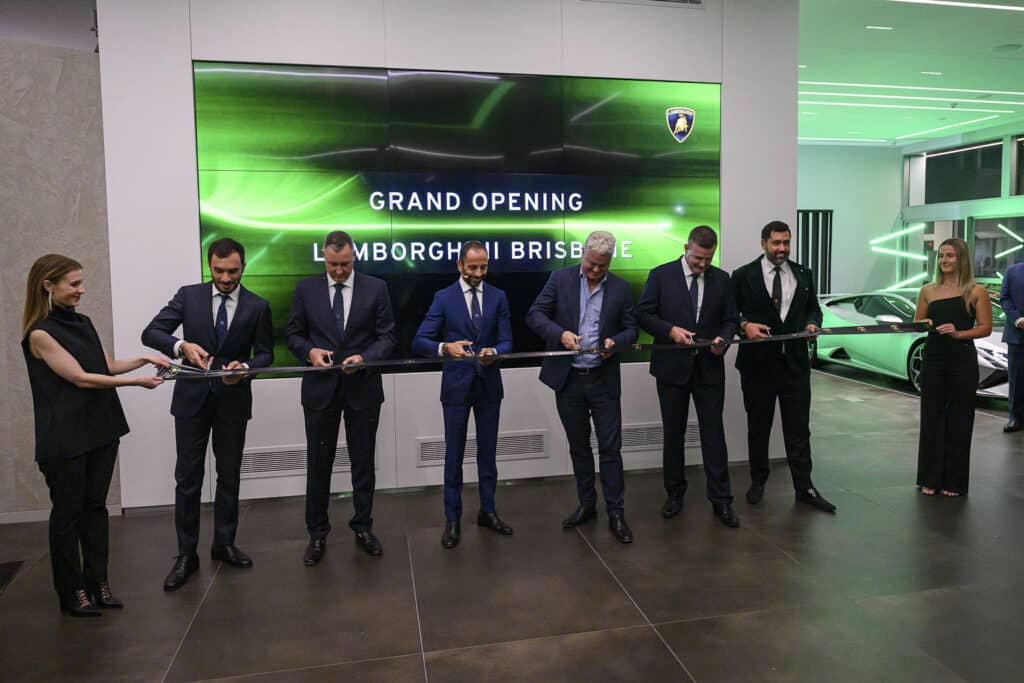 Automobili Lamborghini Region Director for Asia Pacific, Francesco Scardaoni, inaugurated the grand opening of the Lamborghini Brisbane showroom with Autosports Chief Executive Officer, Nick Pagent. Marking the significant occasion, the new Huracán Tecnica was showcased alongside an exciting lineup of iconic Lamborghini models. The next generation rear-wheel drive V10 is developed for pilots seeking driving fun and lifestyle perfection on both road and track. The Tecnica's moniker embodies the advanced evolution of the Huracan's technical prowess and, instantly distinguishable, is as much a Huracán innovation externally as it is under the hood, with its new looks accenting improved aerodynamics for heightened performance, stability and ease of use, particularly on a circuit. Taking its engine from the Huracán STO, the powertrain delivers 565 Nm of torque at maximum 6,500 rpm and improved acceleration of 0-100 km/h in 3.2 seconds.
"Lamborghini is a strong and highly acclaimed brand worldwide, and our new dealership environment is a tangible demonstration of this." said Francesco Scardaoni, Region Director at Automobili Lamborghini Asia Pacific, "Our strong partnership with the Autosports Group, exemplified by its impressive new Brisbane showroom, highlights our brand values, while at the same time delivering an unparalleled customer ownership experience. We look forward to welcoming our current and new discerning clients for an immersive experience at the new Lamborghini Brisbane showroom".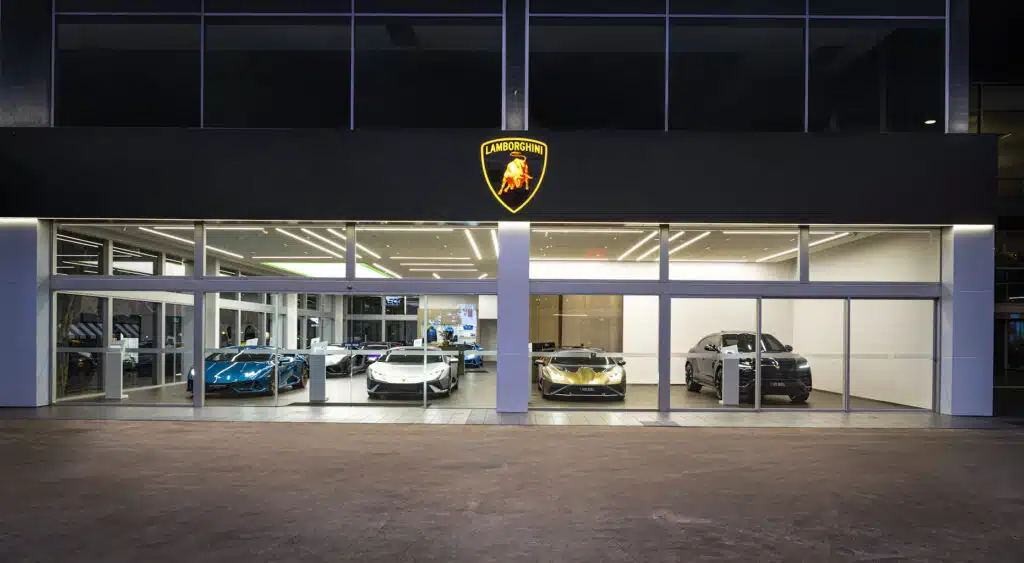 The full-service center at Lamborghini Brisbane is set to provide high standards of attention-to-detail and quality, ensuring the utmost satisfaction for all Lamborghini owners. Upon entering the showroom, customers and visitors will find themselves immersed in Lamborghini's iconic style, characterized by polygons, clean lines and modern architecture.
The new showroom highlights Lamborghini's updated corporate identity and features a state-of-the-art Ad Personam configuration environment which brings the personalization experience at another level giving customers the opportunity to physically touch and customize their own combinations of vehicle colors and materials, such as carbon fiber details and soft leathers, allowing them to create the Lamborghini of their dreams.
Lamborghini ASG Brisbane Showroom
570 Wickham Street. Fortitude Valley QLD 4006   +61 733097788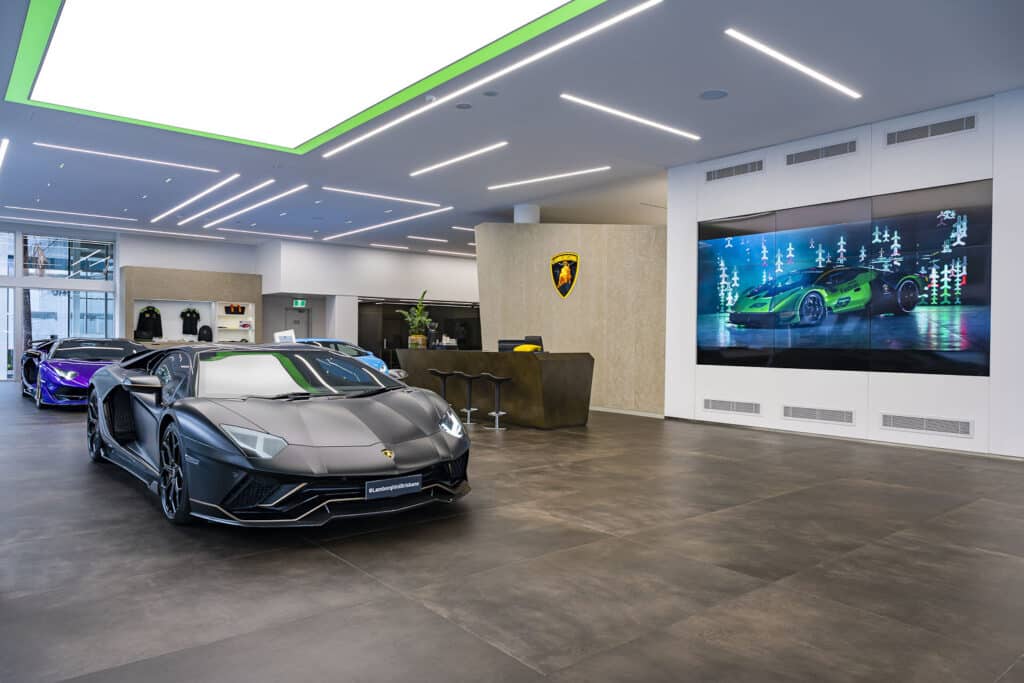 For more information on Lamborghini Brisbane, please visit:
https://www.lamborghini.com/en-en/dealerships/lamborghini-brisbane