Jewel Private Residences secures $140m in sales for 2023 so far and launches $60m stage 3 release
WORDS: Lee Gailer PHOTOGRAPHY Supplied
Demand for luxurious beachfront apartments on the Gold Coast continues to be strong, with five-star absolute beachfront apartments at Jewel Private Residences selling out the first releases of apartments in the Sapphire Collection to the value of $140 million.
Jewel Private Residences has now released another $60 million worth of luxury bespoke apartments in its Sapphire Collection, presenting another 30 apartments to a market that is hungry for premium beachfront lifestyle apartments on Gold Coast's prime coastline.
Apartment buyers have been able to take immediate ownership of their brand-new apartments on absolute beachfront, which is a unique opportunity in today's market, particularly on the Gold Coast.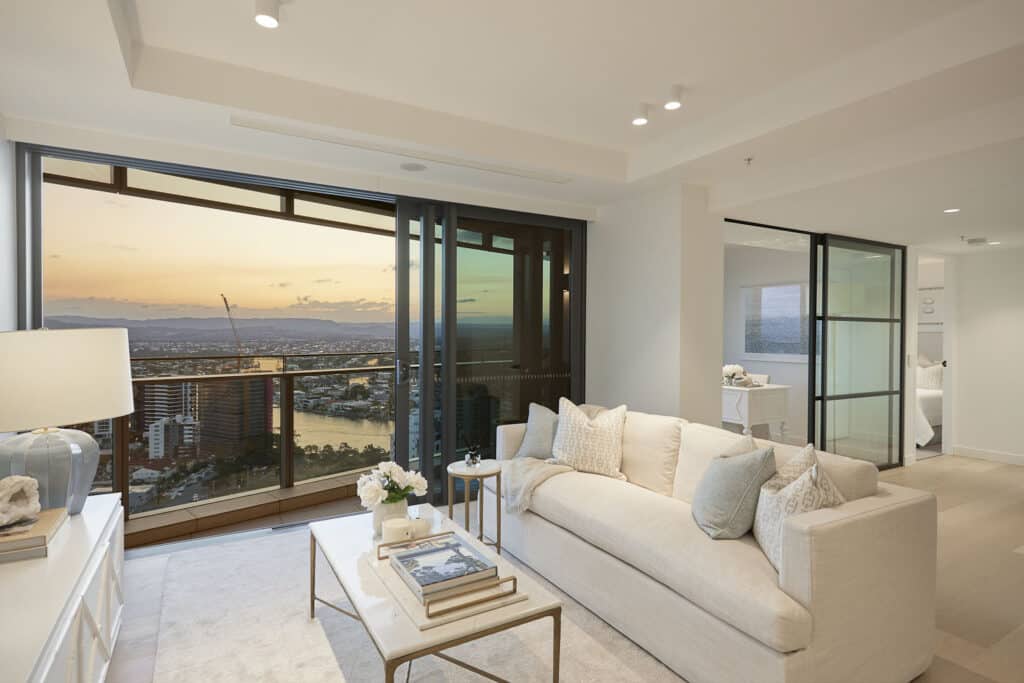 Jewel Private Residences is the only completed apartment development on the beachfront along 15kms of Gold Coast's prime coastline between Main Beach and Burleigh Heads and has the unique benefit of being connected to The Langham Gold Coast, the Gold Coast's newest five-star beachfront hotel.
The fully completed $1.5billion three-tower precinct Jewel, home to Jewel Private Residences, is also the only three-tower development, existing or planned, on absolute beachfront between the prime locations of Broadbeach and Surfers Paradise.
Jewel developer, leading Australian investment and development company AW Holding Group, partnered with international hotel group The Langham to incorporate luxurious five-star amenities throughout, including a beachfront lagoon pool with swim-up bar, café, restaurants, bar, and wellness facilities.
The new release of 30 premium bespoke apartments to the market range from one-bedroom plus multipurpose room (MPR) apartments, two-bedroom apartments, two-bedroom plus MPR apartments and three-bedroom apartments with MPRs, priced from $948,000 to $6million.
Jewel Private Residences is being presented to the market by luxury apartment marketing agency TOTAL Property Group, who sold out all 70 luxury apartments in Stages One and Two, including many of the display apartments to buyers upon inspection.
The team has styled several new display apartments, increasing the number open for inspection from seven to nine to showcase the wide range of floorplans and bespoke styling, as well as the impressive array of view aspects in the Stage Three apartment release of the Sapphire Collection.
"We styled and sold 18 display apartments this year since we opened the initial seven as the displays were being sold on inspection, requiring new displays to replace them," TOTAL Property Group Managing Director Adrian Parsons said.
"As soon as the doors open to the display apartments, people see how impressive they are, starting with the expansive living areas and entertainer balconies that capture the sweeping views of the ocean, coastline and hinterland. When inspecting the apartment interiors, buyers remain as impressed with the bespoke layouts and luxurious fittings and finishes that make every apartment unique.
"The demand for Jewel Private Residences continues to be exceptionally strong and it goes to show that people don't want to miss this rare opportunity to purchase a brand-new apartment on absolute beachfront that is already fully completed and ready to move in, as it gives buyers certainty without having to wait for construction to be completed.
"We have been experiencing high levels of interest in Jewel Private Residences of all walks of life, from Australian and overseas buyers who are attracted to the premium quality apartments, their prime absolute beachfront location and five-star hotel resort amenities by The Langham, Gold Coast.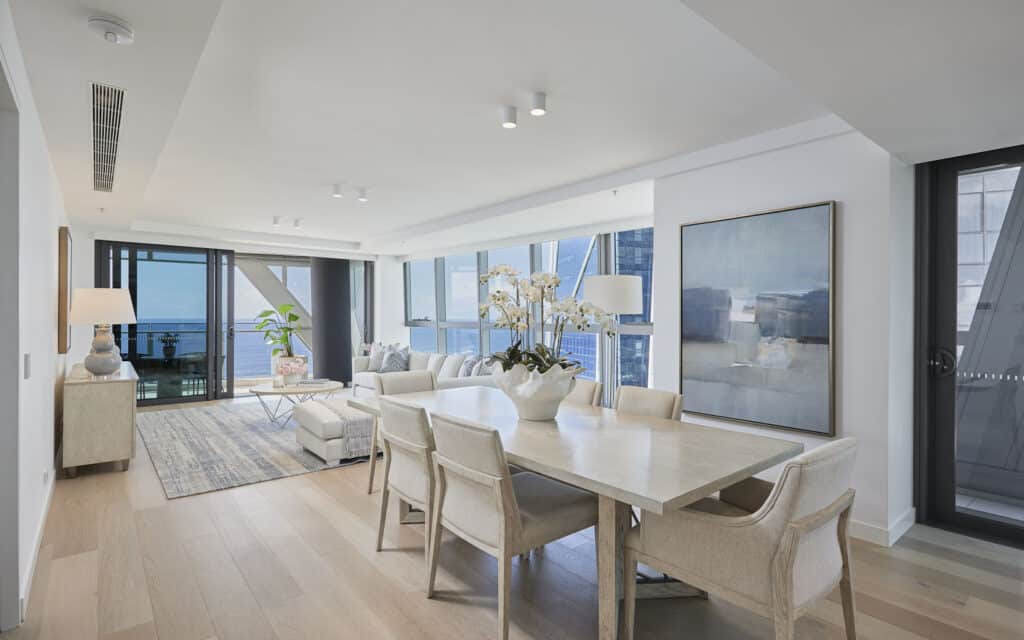 "Queenslanders, including many Gold Coast and Brisbane locals, make up a large proportion of apartment sales, while we are continuing to receive strong interest from people living in New South Wales, Victoria and South Australia who have also been purchasing apartments to either relocate or use as a holiday home."
AW Holding Group Director of Sales and Marketing Yutao Li said the year had been rewarding for the development team after the time spent in careful consideration and due diligence to present a landmark five-star hotel and residential precinct that is being praised by the world's elite who have stayed at The Langham, Gold Coast.
"Jewel is a postcard from the Gold Coast to the world because our market for Jewel Private Residences and The Langham, Gold Coast is not only local but also global," Mr Li said.
"The unique jewel-like designed structures is now considered a landmark for the Gold Coast and inside is just as impressive with the five-star luxury interiors and amenities providing a glamorous destination for residents and hotel guests.
"We are proud that Jewel Private Residences has had strong market acceptance and that our sales team is now in a position to release another 30 apartments in the Sapphire Collection."
Jewel consists of three towers perfectly positioned at 36 Old Burleigh Road, Surfers Paradise on the Gold Coast, with luxuriously appointed apartments in the Sapphire Collection of Jewel Private Residences located in Tower 1, the northern residential tower that features exclusive resident-only amenities on a Level 3 podium overlooking the beach.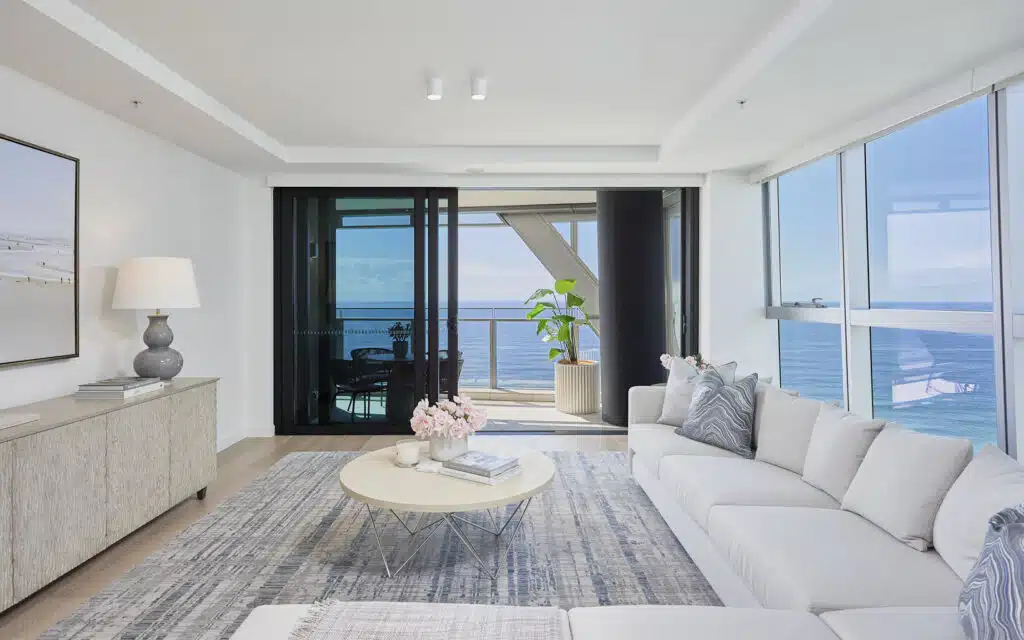 The five-star international hotel The Langham, Gold Coast, incorporating the central tower and throughout the lower floors of the three-tower Jewel, is Queensland's newest luxury destination and the first prestigious international hotel on absolute beachfront to arrive on the Gold Coast in over 30 years.
To showcase the Sapphire Collection of Jewel Private Residences and the wide range of floorplans available, nine display apartments are open for purchasers to inspect the various apartment types demonstrating suitability for owner-occupier residences, holiday homes or high performing investment properties.
Jewel Private Residences Sales Gallery is located on the corner of Old Burleigh and Wharf Roads, open seven days a week between 9am and 5pm or afterhours by appointment. For information on apartments at Jewel Private Residences Gold Coast, visit www.jewelprivateresidences.com.au or phone TOTAL Property Group on 1300 552 456.