Japan: Destination Pure Snow
WORDS: PHOTOGRAPHY
With one week to go until our trip to the snow, excitement was building – and so were Brian's text messages informing me of the daily dumps in each of the resorts. One read, "It's going to be epic mate, I can't wait".
As these were daily messages prior to even taking off, you can imagine that we were all like big kids when that time came. We were praying for the snow that everyone dreams about "The Powder", which is a reality most days at resorts in Japan.
Although quite late into their season, there are some real positives about skiing in late March. Crucially, there are no wait times on any lifts, although the mountains are still really busy. That suited us perfectly because we in Japan to ski not waist time in queues.
Keeping warm and comfortable in the snow is of the highest priority to most skiers and snowboarders. Our kind friends at Purebrandz invited us into their Molendinar showroom for a complete fit out for the trip.
Owners Andy and JP are the experts in their field. Based at their Gold Coast HQ, Pure Brandz retains a small but highly dedicated team who are passionate about designing the best snow gear Australia has to offer, and also ensuring that this dynamic company continues to grow and expand in the world market.
Staying warm and dry on the mountain is just as important. That's why Pure Snow gear features Sympatex industry-leading 45K waterproof fabric and premium PrimaLoft Silver Insulation ECO. The Pure Snow range provides the perfect balance between performance, warmth and style while never losing sight of their responsibility to Mother Nature and their legacy to the future. We're certainly in good hands and the right gear as we near take off for Japan. Thanks guys!
We were packed and Tokyo bound from Gold Coast airport, a simple direct flight to Tokyo made things a lot easier thanks to our friends at the Gold Coast Airport. Our route was Gold Coast – Tokyo, then Tokyo – Sapporo.
Arriving fairly late into the evening after our smooth and pleasant flight into Tokyo at around 10pm, part of the team opted for a simple stay over close to the airport before the next days 8am flight to Sapporo. The other half (meaning Amber and I) headed to the Narita Express for the $40p.p round trip into Shinjaku. I swiftly started to think this was a mistake…
However, being our first time, we decided to make the most of the location for one night so off we went to dinner and drinks in the famous Shinjaku. We found shopping and many trendy little bars, which we took full advantage of, drinking for many hours.
And then it was welcome to Japan and thank god for Purebrandz keeping us all warm in these minus temps!
One Flight from the Snow…
An early return to Tokyo airport for our short flight into Hokaido was around 8am. As we landed and made our way through the departure gates we were pleasantly greeted by Northern Cross Travel holding a personal sign, 'Welcome Ocean Road' so we knew we were in the right spot. Tommy our tour guide helped us onto our personal mini bus where we were about to experience a day of country living and cultured experiences.
Tommy, a local farmer in the area, gave us great insight into the local farming and produce cultures, and the way most people in this part of Japan made a weekly living. He insisted we have lunch at the famous Biratori Wagyu local steakhouse to experience a traditional Wagu steak. This was quite amusing for my partner who is a pescatarian – thankfully, there were prawns on the menu.
We all enjoyed a beautiful meal together, sitting on the floor with no shoes experiencing true Japanese culture. I soon started to like their simple ways of living!
Next stop, only half an hour away, was Biratori Town. We were heading to the Nibutani Ainu Culture Museum – not my usually my favourite hang-out – however I was pleasantly surprised. You'll find an amazing history lesson of the Ainu Culture here. We had our own personal guide explaining each and every piece in the museum over the next hour. Preserved treasures tell the story of hunting gathering, weaving, eating and recreation.
"Handmade crafts tell stories that transcend their times"
Our next stop is Tommy's guest-house. Tommy had already been kind enough to donate his time to us and share his knowledge of local surroundings, now Tommy and his wife were hosting us for afternoon tea. We enjoyed beautiful food prepared by Tommy's wife along with a look through his famous little B&B.
Spread over two levels with, of course, the magical fireplace inside, this is home to many of mountain climbers who come here to stay throughout the year.
TOMAMU
Our First mountain
Feeling rather exhausted as a group, we opted for an early night ready to take on the mountains of Tomamu bright and early in the morning. Buffet style dinner within the hotel was superb, with over 50 different dishes from all cuisines to choose from. Dinner complete, we checked into our rooms on the 22nd level of the tower. They were totally amazing – absolutely huge with stunning views, sauna and a massive spa overlooking the ski slopes all light up for night skiing.
"There is a heaven"
Hoshino Resort Tomamu is a modern high-class resort in central Hokkaido. The resort covers two mountains and has a large selection of trails to choose from, which was perfect for us, beginner's slopes through to the very advanced runs. Everything is literally at your fingertips within this hotel, ski hire, snowmobiling, and of course lessons for those first timers. It's a crystal clear morning so we are ready to hit the slopes and get this day underway. Our group was met by Norio in the Ski Rental area within the resort and we decked out with our snowboards, skiis and ready to hit the slopes. We were in good hands; Norio was in charge of the mountain including all of the outdoor slopes and lifts so we were sure to be shown the intricate detail this mountain has to offer. We were very grateful of his time to show us around the Tomamu slopes.
Crystal clear skies and amazing snowfalls, you can imagine the four of us with a smile from ear to ear, carving up these runs on our first day out on the mountain. As we skied and boarded down from the top of the mountain I can clearly remember stopping with the crew to simply take it all in. It was snowing, we were about 1308 m above sea-level in picture perfect conditions. Yes, we were creating life long memories in Japan.
A cold beer at the top of the mountain inside this beautiful little restaurant was the ideal detour off the side of one of the runs. With a fire going, some traditional Japanese lunch and a cold beer as our petrol for the next few hours, we were soon off again to enjoy the additional activities offered by the mountain. We could have stayed tucked up here for hours as watched the snow falling outside and sat watching the scenery from inside the restaurant.
Start your Engines!
You guessed it, we were now snowmobiling on these awesome yet powerful vehicles. Best described as a jetski on snowskiis, we were soon trecking around several kms of snowpark on our own personal snowmobiles. Reaching speeds of around 60km/h we were having the time of our lives – as the inner child was again being released by all of us.
"No Lift Lines – 8-10m of snow fall per season, many off-site activities including a 50m indoor wave pool and child minding centre – it has it all…."
Next Stop… Rusutsu
Resort Liner buses were at the hotel reception bright and early and it was time to say goodbye to these beautiful memories we'd created over the past couple of days. On board the shuttle and on our way to the next ski field we were ready for new adventures.
Approx 1 hour scenic drive to be greeted by Hokkaido's largest all season resort attracting over 1.3 million visitors annually. This resort is massive with an 830 room hotel, a large ski resort with 42kms of trails, 4 unique 18 hole golf courses in summer, an amusement park with over 60 types of rides and 8-10 restaurants. Our new home for the next 2 days. Check in we met with the lovely Seki who was in charge of our stay and who made us feel very welcome. She gave us a complete tour of the property which ended back at the ski hire fit out where we were kitted up again ready to climb our way to the top of the mountain for some serious boarding.
Our personal guide was again amazing and friendly, showing us the entire mountain offerings of Rusutsu. Known for its powder runs receiving over 13 meters of snow on average per year, if you like it deep you'll love RUSUTSU. Although a busy hotel, the electronic ski passes allowed easy access to the lifts with no wait times. RUSUTSU has a motto – "our lifts will keep you dry, warm and ensure you spend your day enjoying the snow not waiting in lines."
-37 different perfectly groomed trails

-Wide slopes for the beginners

-Night Skiing – (proven to be very popular as we watched from the bar one night)

-Lifts to keep you dry and warm.
An amazing day was had by all on the mountain, exploring, boarding, and skiing the powder of these mountains, we made our way back to the rooms. Skiing to the door of the hotel, they certainly do make it easy here !!!
ONSEN Time…
An Onsen is a term for Hot Springs in the Japanese Language, or in English or Australian terms NUDE public bathing.
Our muscles and bones were getting a workout with our lengthy days on the mountains so finding an Onsen was of high priority. We are all relaxed and wound down at the Western which has a very large Onsen for both the ladies and Gents (separate.) Relaxation and soaking our bodies was the perfect way to unwind and let the muscles recover from a hard day of skiing and boarding on the mountain.
Pre-Dinner Cocktails….
As we sat in a very cosy bar within the hotel we admired the view of the mountain all lit up watching the slalom skiers tear up the mountain as we drank several cocktails and felt very relaxed before thinking about making our way to dinner. Fresh seafood and gigantic crab legs were just some of the standouts on display as we took advantage of the overwhelming buffet at the Western.
Saying goodbye to RUSUTSU was again hard after an amazing few days had by all. The temps were dropping as we waited for our next transfer to the famous of all skiing fields NISEKO.
SkiJapan's (JoJo) was here to pick us up to take us to experience Niseko. Although Brian and Melissa had experienced this last year, both Amber and I were experiencing things for the first time. After a short 30-minute shuttle we entered the pretty little town that had such a friendly and welcoming feel to it from the moment you enter.
We were greeted by the GM of Skijapan Belinda White who heads up Niseko's Premium Property Management who was quick to tell us about the stunning 4-bedroom townhouse, Neyuki, which sleeps ten and they have set aside for us over the next few days. It was just a short stroll to our suite that was situated in the heart of town only a stone's throw from the snowfields and restaurants.
Snow Time…
Kitted up again thanks to Niseko Ski hire who I must say had the best ski hire equipment that we have experienced so far we were ready for our mountain guide to take us on another adventure. Belinda's partner
(Rod) was our mountain guide for the morning – sub temperatures today made our Purebrandz garments certainly feel the coldest temps yet on this trip and handled it with ease. Unpleasant weather certainly did restrict us on the first day however what an amazing mountain. Brian and I decided to climb to the top to see if we could find some powder. We admired several chairlifts and some incredible scenery on the way and reached the pointy end of the mountain; looking straight across to the famous Mt Yotei, arguably the most iconic part of the Niseko landscape.
It was time to carve this mountain up as we both high fived each other and took it all in before we started to descend at a rapid speed.
It was a rush of pure adrenalin carving up this mountain as we snowboarded as hard and fast as we could, pushing our boards and bodies to the limits. Cutting through the trees and a few jumps on the way we were on top of the world!
After a long day on the mountain we showered and were off to the Slippery Slope for dinner. This is a great little sports bar with a real Aussie feel to it, set in the heart of the village. We were greeted by the managers who were from Newcastle! We nestled in with a few drinks before checking out the menu. The very western menu included burgers, steaks, chips, and calamari; all things we Aussie's love to eat in the cold! There's a great atmosphere here with several sports being played on different screens around the bar giving it a very Aussie feel to sit and share stories.
Clear skies and another magical day were about to unfold as we all prepare for another day on the mountain. We all kitted up and climbed to the top of the mountain to start our adventure's on our last day. The girls decided that an Onsen and shopping were going to fill in their afternoon nicely before our rather formal dinner plans at La Villa Lupicia.
Brian and I decided to take full advantage of the mountain again so off we went to use the last of our energy down the famous Nisieko slopes.
Belinda and the team at Skijapan.com really spoilt us with all the luxuries anyone could imagine on their very own personal holiday.
Our accommodation was truly amazing, ski rental along with lift passes and airport transfers – this is all part of the service they offer.
I think they were saving the best to last, as we were picked up and driven to our restaurant that was hosting us for our last night. Wow, this place is amazing…
La Villa Lupicia Restaurant was located only 5 mins out of town and was set out with the old traditional timber high ceilings, giving it a real presence. Service was impeccable, not to mention the food which was even more impressive.
We started to enjoy over ten appetizers from the buffet before realizing we had another five courses to be served to us. Hokkaido Pork Spareribs, Duck, and Hokkaido sirloin steak were all part of the mains that followed through the night. We had plenty of wine and some laughs with our personal chef who described each meal to the finest detail as it was served onto our plates – this really was proving to be another magnificent choice by our Belinda and the team.
Just when we all couldn't move due to the amount of food consumed we were confronted by the desert trolley. Yes the desert trolley was fully equipped to make any of the deserts on the menu in front of our table. The pick of the night was Crème Brule – and I must say watching the effort and commentary go with it – I could now see why La Villa LUPICIA was the pick of the restaurants in Niseiko if you want something really special. We couldn't be more appreciative of the meal and service we received to finally be personally delivered back to our hotel by some of the restaurant staff. It's a10/10 is all I can say and a must visit (see details below).
What another epic snow adventure complete. Where will we all end up next? Stay tuned…
TOP 6 REASONS TO CHOOSE NISEKO
The powder quality and abundance is famed

Biggest accommodation choice, from traditional to luxurious

Extensive English services
Family friendly with lifts and runs for all levels

Vibrant village with international cuisine options

Wide range of on & off snow activities
Pure Memories…
Our week long trip visiting three separate ski villages is soon closing to an end as Jo Jo loads our bags on the bus before we all look around and take in one last glimpse of this beautiful little town in Niseiko. We have had a ball and are very appreciative of all the hard work of several companies involved:
A big thank you to Belinda and her team from Skijapan.com who as a tour operator can arrange everything for your next trip.

A big thank you to: Nibutani Ainu, Ainu craft factory, Hoshino Resort Tomamu, Resort Liner, Rusutsu Resort, Niseko United, SkiJapan.com and Arigato Massage.

Owners of Purebrandz.com JP and Andy: your gear is the best in the world – FACT! We are very privileged to have worn your garments both on and off the snowfields.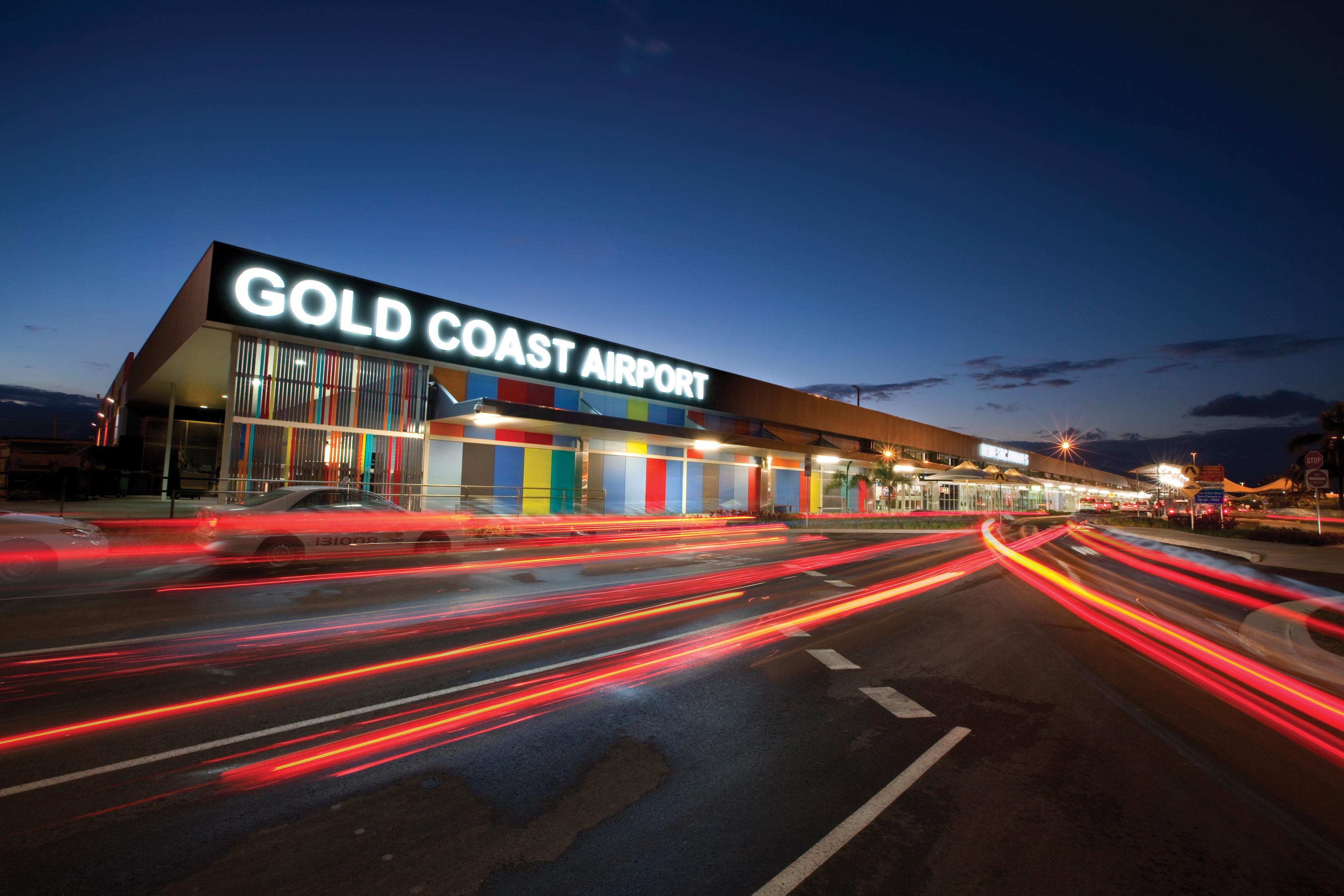 GC Airport's on site convenient parking starts at $16.00 per day. Take advantage of specials available for periods of over 7 days, when you Book your parking on line at goldcoastairport.com.au
Breakout Box – Nikon D750
Credit
Photographer: Brian Usher
After our Winter 2015 SkiJapan.com feature I had a much clearer understanding of difficulties associated with carting professional camera gear up the slopes. Nikon's Chris Dalton suggested that I take with me the new and very compact SLR – Nikon D750. I jumped at the chance and was pleasantly surprised that the Nikon D750 had all that my larger SLR offered but at half the size and most importantly half the weight. It really did tick all the boxes and is the perfect camera for travel when size, weight and image quality are paramount.
Breakout
SkiJapan.com has specialised in Japan's best ski resorts for the past 20 years and continues to be Hokkaido's longest serving and largest inbound ski and snowboard tour operator.
Ski Japan.com is the one stop shop for your entire holiday offering the largest variety of accommodation options across the resorts, including self-contained apartments, resort homes, hotels, lodges and family run pensions with Western and Japanese style bedding. Ranging from ski-in/ski-out to a shuttle bus ride away, most accommodations are with easy access to the ski lifts.
General Manager of Skijapn – Belinda White says, "We can customise a package to suit all your holiday needs when travelling to Niseko, Rusutsu, Kiroro, Furano, Sahoro, Tomamu, Hakuba, Nozawa Onsen, Myoko Kogen, Shiga Kogen and Appi with packages including flights, accommodation, transfers, lift tickets, rental, lessons, tours, stopover options and travel insurance."
"They are an innovative and creative company, offering their guests unforgettable memories through inspiring products and seamless service."
Q: Is there a photo of this restaurant we can use with this info as a caption? Yes
La Villa LUPICIA was the pick of the restaurants in Niseiko
www.villa.lupicia.co.jp
Be sure to download Niseiko App at the Apple Store – it's a must-have to keep across everything on the snow scene!