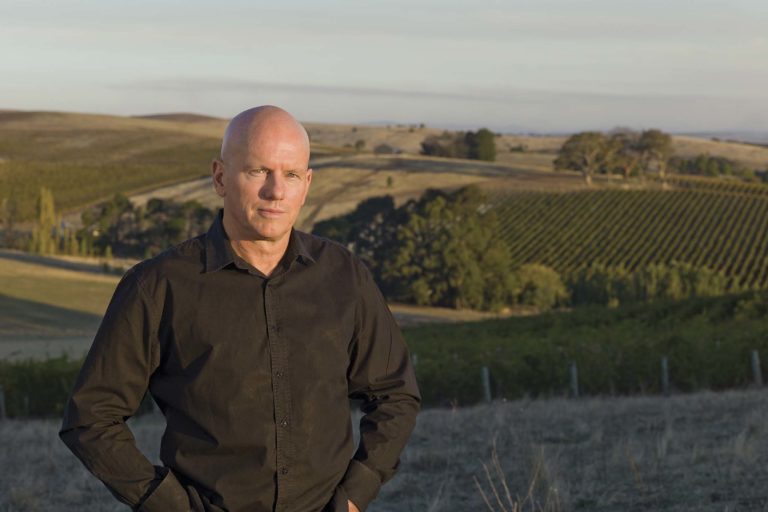 WORDS: PHOTOGRAPHY
Spring has sprung so clear out the cobwebs, pack away the reds (but only if you want to) it's Rizza time!
For many years now wine writers, wine punters and sommeliers have espoused the virtues of Riesling. The International Riesling Foundation (yes there is one) notes that Riesling is the world's most noble and versatile white grape variety, while the Oxford Companion of Wine states Riesling is a "great white wine grape variety and could claim to be the finest white grape variety in the world". But in spite of this love affair with Riesling there was a notable decrease in production in Australia from vintage 2011 to 2012. Similarly, the James Halliday Wine Companion 2018 recently notes that there was no change in tons crushed from the 2015 vintage report to the 2016. Yet a recent market bulletin from Wine Australia highlights that Riesling is ranked 4th favourite amongst white wine drinkers in Australia. Supporting this, is research from Wine Intelligence which claims from the 12 month period ending in February 2018 Riesling had 3% growth in the retail sector beating the growth rates of Chardonnay and Sauvignon Blanc. So Riesling, it's time – stand tall, stand proud it is your time to shine!
What is Riesling?
Riesling is a small tight cluster of berries, thick-skinned, aromatic grape variety with its origins from the famed Rhine region of Germany. The grape can be traced back to the early 14th century. Here in Australia the grape variety is said to have arrived with the first fleet and was first planted somewhere near Penrith around the 1800's. The variety is generally late ripening, and like Pinot Noir it is truly expressive of the vineyard and region.
In the glass young Riesling is pale looking almost translucent like water. Aged Riesling like most aged white wine can range in colour from golden to brown depending on its age and storage condition. On the nose, Riesling tends to show flowery, perfumed notes of lime and citrus. Furthermore, wine making techniques and regional influences aside Rieslings can also show hints of flowers, citrus blossoms, nuts, rose-petals, musk, flinty notes, slate, granite and oriental spices. Also, Riesling can range from light to medium in weight, and is often made without oak treatment. In some cases Riesling can show an oily texture as well. Riesling is naturally high in vibrant piercing acidity and as a result can age for many decades. Over time aged Rieslings loses the primary fruit notes of citrus and develops more toffee, honey, nutty and petroleum characteristics. Characteristics which do not appeal to many, but desirable for some die hard Riesling drinkers.
Interestingly, Riesling can be made in many styles including dry, off dry and sweet. This tightrope of finding the correct balance between light, fresh, crisp and minerally to the rich textural sweet styles is determined by the winemaker. Sadly, many wine consumers still believe Rieslings are made sweet, a hang on from the swinging 70's but clearly the popularity of the drier styles reflects consumers current tastes.
Why Riesling?
In short, Riesling is versatile and suits a number of palates and pockets. Riesling can be made in a number of styles ranging from the light, quaffable and affordable, dry to sweet, to weighty complex, and expensive like Germany's Keller Rieslings (which are some of the most expensive white wines in the world).
Delicate, refreshing, and straightforward Riesling suits our climate, lifestyle and cuisine. Perfect for our warmer climate Riesling is fresh, crisp and lower in alcohol than many Sauvignon Blancs and Chardonnays. And nothing says perfect food match more than freshly shucked oysters and young Riesling or chilled cooked prawns or beer battered fish and chips. Rieslings also marry particularly well with Asian or Indian inspired dishes especially the slightly sweeter styles and aged Rieslings can handle white meats like Chicken and Pork. But why stop there, late-harvest or Botrytis affected (a fungus which sucks out the moisture in a grape thus leaving sugary sweet goodness in the grape) Rieslings and the marriage of pungent creamy cheese or sweet desserts are winning combinations too. Helloo Riesling!
What region is best?
Riesling is planted throughout the wine world, including Austria, South Africa, Alsace in France, Oregon, Washington, and New York's Finger Lakes in the USA, New Zealand and Germany just to name a few important regions.
Here in Australia Riesling grows well in the cool climate regions of Tasmania, Canberra, Henty, Grampians, Adelaide Hills and in the not so cool climate area of Barossa Valley. But the best and most notable areas for Riesling are both the Clare and Eden Valleys and more recently Porongurup in the cool southern part of Western Australia. Interestingly James Halliday's wine of the year for 2019 is a Riesling and hails from the Porongurup.
It is no secret Clare Valley produces some of the finest Rieslings in the country. The reason for this is the valley is ideally located with altitude of around 300 – 500 metres. The climate is continental with diurnal variation in temperature, offering warm to hot summer days and moderate cool evenings during the ripening season. This diurnal variation creates the ideal slow ripening conditions for grapes. Soil type is varied but includes terra rossa, slate, quartz, sand and limestone just to name a few. Rieslings from this region express pretty floral notes, juicy citrus flavours and plenty of minerality.
Likewise, Eden Valley is a cooler sub region of the Barossa Valley and has a long farming history like the Clare Valley. By comparison to Clare, Eden is more elevated, a tad cooler, with more rainfall. The soil types vary and include sand, clay loams, ironstone gravel, schist, and quartz. Rieslings from this area tend show notes of citrus florals, length on the palate with a pronounced minerality.
Unlike the Clare and Eden Valley's Porongurup in The Great Southern is a relatively new wine growing area, which was established in the 60's. Porongurup region lies east of Mount Barker and has a mild climate. Elevation is around 680 metres and most vineyards lie around the 200 – 400 metre elevation mark. Soils are mainly granite base and loams. Perfect for growing Riesling.
What to consider…
Clearly Australia has a long list of fine and outstanding Riesling producers, but the stand out must be Jeffrey Grosset from the Clare Valley. For over 38 years Jeffrey has been committed to producing the best Rieslings from his organically certified vineyards and winery. A true perfectionist, Grosset has received many awards and acknowledgments including Winery of the Year in 2018 by Matthew Jukes, Top 100 Wineries as voted by Wine and Spirits USA, and Top 10 Winemakers by Decanter Magazine just to name a few. To his credit he has worked tirelessly to institute the legal integrity of the Riesling grape in Australia. Try Grosset's Polish Hill Riesling it is the bomb!! Expressive, persistent, pure and striking!!! Lots of citrus, length and structure with piercing acidity and bone dry!!! If you find it anywhere, buy it immediately!
Next on the "to try list" is the Riesling from Mountadam. The estate is not only located in the sub-region of Eden Valley (a sub region of Barossa), but rather a sub-region of Eden Valley called High Eden. Here the elevation is around 550 metres and as high as 600 metres in some parts. The soil is varied and includes schist, quartz, sandy loams, and clays. Mountadam was established by David Wynn in the early 70's and is famed for planting the first cool climate Chardonnay in Australia. Not limited to Chardonnay, Mountadam produces stunning reds and white varieties including Riesling. The wines are made by Helen McCarthy. Wine Australia's web page states "Helen McCarthy was awarded the Gourmet Traveller Wine Kemeny's Medal for Young Winemaker of the Year, Australia's most prestigious award for young winemakers. Helen followed this up with the Wine Society's Members Choice award for Young Winemaker of the Year, all within a month. There was no question that Helen was one of the hottest winemaking talents in Australia." She makes a stunning Riesling that Halliday has awarded 95 Points. The Mountadam Eden Valley Riesling is bright and racy with lots of citrus, lime, dry and OMG super minerally.
Finally, introducing James Halliday's Wine of the Year 2019, the Duke's Magpie Hill 2017 Reserve Riesling from Porongurup in The Great Southern, a class act to say the least. A surprising winner, causing James Halliday to state "until now no other white wine has received 99 Points." An amazing achievement. This Riesling ticks all the boxes, lime-citrus notes, length and structure with piercing acidity finishing dry. The wine is a pure delight. Note, Halliday awarded the 2016 Duke's Magpie Hill Reserve Riesling 98 points. So it begs the question will Duke's 2018 Riesling receive the first 100 points for a white wine from Halliday? Let's wait and see.
What more can I say… it's Rizza time!!!
Enjoy and happy but safe drinking. You can catch Peter on Facebook and on Twitter & Instagram as @peterpanwine.
About the author
Peter Panousis works for Mezzanine Wine. Raised on the Gold Coast Peter has operated many restaurants and cafes. Formally educated with a Degree in Hospitality, Peter eventually owned two award winning restaurants. Peter is WSET trained and has undertaken extensive wine education. He is also a Member of ASVO (The Australian Society of Viticulture and Oenology), and an Associate Fellow with AIM (Australian Institute of Management).