It's Coffee Time – southern GC style
WORDS: PHOTOGRAPHY
The southern Gold Coast is home to over 60 coffee shops, from popular chains, to contemporary coffee-focused cafés and uber-chic hole-in-the-wall establishments. Join ORM as we meet some of the best baristas in the region and discover the secrets of this developing coffee culture.
As soon as the distinctive smell of freshly roasted coffee hits the air each morning, the buzz begins. Early morning walkers mingle with smartly-dressed commuters, mingling with mums and bubs as all manner of business meetings take place over perfectly poured cups.
It's a culture identified by Connecting Southern Gold Coast CEO, Peter Doggett, who initiated the community's 'It's Coffee Time' brochure – a helpful guide for locals and visitors alike searching for a caffeine hit in one of the Southern Gold Coast's eight distinct villages.
"Coffee is a huge part of the lifestyle on the Southern Gold Coast," said Mr Doggett. "We are fortunate to have so many unique coffee businesses based here. It's not just about searching for a daily dose of caffeine – there is an ingrained culture that leads people from all over the Gold Coast to journey south to be part of the atmosphere.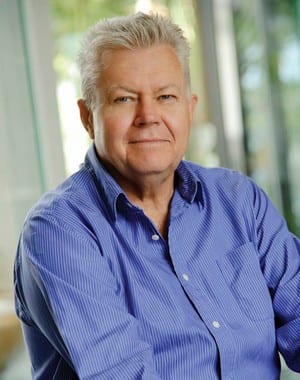 "Coffee has helped create something very special in this part of the world."
It comes as little surprise the coffee culture has grown so rapidly in recent years – residents and holiday makers have driven demand, while businesses themselves have been drawn to this bustling, relaxing region.
From Currumbin to Rainbow Bay, the Southern Gold Coast is home to world-famous surf breaks, including Kirra and Snapper Rocks, and the recent revitalisation of Coolangatta's beachfront precinct has brought with it a wave of new business and lifestyle opportunities. Of course, being renowned internationally as surfing territory, there is always the possibility of spotting a well-known world champion surfer enjoying time out from the waves with friends, or reading the paper at their favourite coffee haunt.
Several precincts have developed a distinct coffee identity – including Currumbin Beach and Tugun Village which share a solid proportion of the daily coffee trade. Kirra is also on the rise as a go-to coffee spot, while the Currumbin industrial area has emerged as an unlikely contender to lead the coffee trail beyond the beachside suburbs.
"It's more than just serving a great cup of coffee – there is a depth to the industry here that stretches across the region, including coffee roasters in the Currumbin Valley right through to barista courses run by our local training colleges," said Mr Doggett.
With so many shop fronts to sample, too much competition could be bad for business. But the exact opposite has happened, and the flourishing coffee culture has timed itself to benefit the existing operators and newcomers on the scene. Many of the shops also offer breakfast or lunch options, which only strengthen their appeal.
"We have cafés that have built up a loyal coffee following for more than 25 years, as well as new shops that have popped up that really know their stuff. It's not uptight or competitive like the alleyways of Melbourne. It just complements our relaxed way of life on the Southern Gold Coast," said Mr Doggett.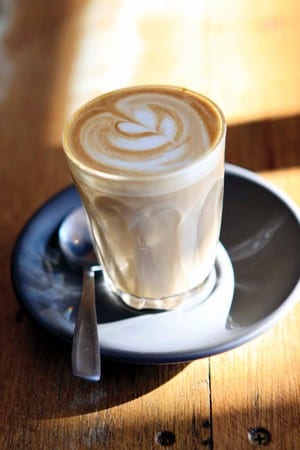 Taste & Co Cafe
Baristas: All front-of-house team members are trained by Allpress Espresso to ensure consistency, regardless of which barista may be making your coffee on the day.
Address: Shop 4, 496 Golden Four Drive, Tugun
Trading hours: 5.30am-3pm – 7 days
Instagram: tasteandcocafe
Email: [email protected]
Blend: We use Allpresso Espresso which has a hot-air roasting system that is unique and provides a consistent, even roast. The (Carmelo) blend is what we run in-house – it is lively and full-bodied with distinct caramel flavours.
We always try to source local produce where we can, and work with local growers.
Last words: All our cabinet food is baked and made in-house, providing a large range of delicious food, with a huge selection of daily salads.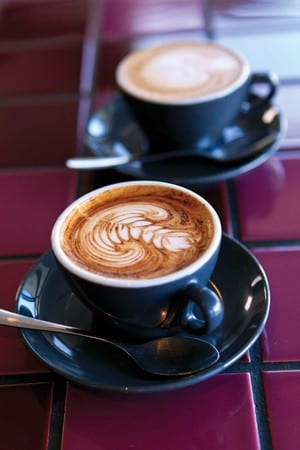 Café DBah
Barista: Briellen Archdeacon
Address: 275 Boundary Street, Coolangatta (Point Lookout)
Trading hours: 7am-4pm – Mon-Fri, dinner Fri-Sat and Sunday until 5pm.
Web: cafedbar.com.au,
Contact: 07 55 992 031/07 55 362 500
Blend: We use Social Espresso, sourced locally – a beautiful, balanced blend of subtle hazelnut, chocolate and dried fruit notes in a milk coffee, as well as a blend of Central American, African and Pacific Island Arabica beans. We use a cocoa bean to give a chocolate after-taste over a bitter after-note.
Our baristas are highly trained and make each cup with attention to detail and pour with love. We also offer a variety of milks to suit your taste. Social Espresso roasts daily by hand and meticulously records everything they do so they can reproduce a cup of roasted perfection in every single batch roasted. We also offer an international variety of menu flavours of the world – Mexican, Japanese, South American, Asian and more. Our chefs are happy to cater for any dietary needs and use the freshest produce available including our own herbs from the garden grown here on the premises. We source as much as we can locally, including local bakers for our dessert items, and a delicious selection of raw cakes and treats.
Last words: We also have a beautiful art gallery located at the rear of the café which presents local art, including exhibitions monthly, handcraft and Australian designer ware. Feel free to order a take away coffee and enjoy the view over Snapper Rocks from the gallery deck whilst watching the whales breach.
Awards: Certificate of Excellence – TripAdvisor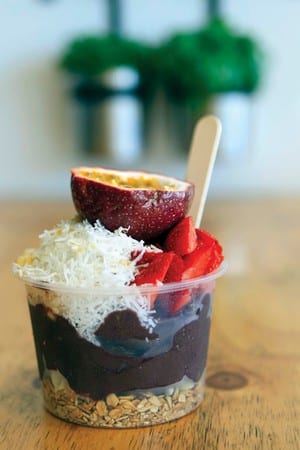 Fluid Ounce at Dust Temple
Baristas: There are 4 of us ready to serve you – John, Isla, Lill and Sarah. We have all enjoyed very diverse careers. We are as rich in life experiences as our coffee is full of flavour.
Address: 54 Currumbin Creek Rd, Currumbin Waters
Trading hours: 6am-4pm – Mon-Fri, 7am-1pm, Sat
Web: dusttemple.com.au

Contact: [email protected], 0411 270 604/0424 694 153

Blend: We use Brisbane Roaster Fonzie Abbott because they share a lot of the same creative ethos – and they're awesome

Each coffee has the attention it deserves, no matter how busy we are. It's all about consistently good coffee. Our 'jars-o-goodness' are made for you to grab and go so you have a healthy and ultra-nourishing start to your day. Washed down with coffee, of course. We stock and use Currumbin Forrest Honey – beautiful, local and raw. Our selection of food made by two local chefs has a focus on fresh and locally sourced produce.

Last words: We are a relaxed espresso bar with an absolute passion for arts and culture. Make sure you check out some of our local artists in the gallery, join us on our poetry nights, take part in the Philosophy in Paradise talks, sharpen your pencil and get along to our life drawing classes or check out a little bit of local acoustic music. All these things go great with a side of coffee.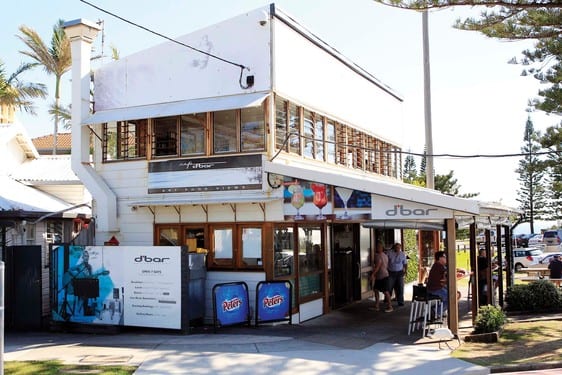 Good Day Coffee
Baristas: DJ and Declan, both from Blackboard Coffee School of training. Declan has also part-owned his own coffee house.
Address: 3/476 Gold Coast Highway,Best coffee shop & cafe Tugun
Trading hours: 5am-2pm, 7 days
Instagram: gooddaycoffee
Contact: 0411 059 334
Our coffee is roasted in Byron Bay by the famous Marvell Street Roasters. They import coffee that has been hand-selected specialty grade coffee and picked on one thing only … taste. We make coffee on a Synesso Sabre espresso machine, the most high-tech practical commercial coffee machine on the market. Our food is sourced locally and ethically as possible – it's great to know the local bakers and farmers because it creates a great education to all staff on how hard it is to grow and how important it is to have minimal wastage, not just because of cost, but how much effort has gone it to get it to us. We created a menu with head chef and absolute legend, Alex Cossell, around food that was accessible to anyone and everyone. It's pretty much guilt-free, but we have the treats if you're feeling sweet.
Last words: We love to have fun and smile, making coffee and delicious food allows us to do this each and every day.
The Black Sheep Espresso Baa
Baristas: Dani Cole, Dinesh Nair, Jamie Peters, Andrew Baines, Zane Chapplane
Address: Shop 29a, 72-80 Marine Parade, Coolangatta
Trading Hours: 5am-3pm – Mon-Fri, 6am-3pm – Sat-Sun. Open Fri-Sat nights from end September
Web: facebook.com/theblacksheepespressobaa
Contact: [email protected] or 07 5536 9947
Blend: We use Toby's Estate Coffee, our house blend is Wooloomooloo which is Toby's top-selling blend. We also offer in the afternoon single origin beans from around the globe including FST, Indian, Kenya, Ethiopian.
We employ people with vast experience to make coffee as they understand the grind, blend and pour. We offer large coffees in a bowl which is a trend all over NZ and now it's time for GC to have a go. We also offer a 'puppychino' which is coffee for your four-legged friend. Take a free picnic blanket and unwind at the beach. Our food is all fresh and made to order. We use Yarra Valley Produce suppliers which source us freshest ingredients available, Our meats are from Meat Merchant which is from Byron Bay area.
Last words: Come have a coffee with me and begin a life time of friendship…The Black Sheep Espresso Baa.
The Salt Mill
Barista: Jonny Gillett
Address: 1/784 Pacific Pde, Currumbin.
Instragram: the_salt_mill
Trading hours: 5.30-3pm – Mon-Fri, 6am-4pm Sat-Sun
Contact: 07 55257198, [email protected]
Blend: We use Carmelo blend from Allpress Espresso, which is lively and full bodied with distinct caramel flavours. The coffee is roasted a little differently to traditional drum-roasting methods, using fluidised hot air roasters, to produce consistent, sweeter and cleaner coffee, and preserving the unique flavour of the beans. We use 100 per cent compostable takeaway coffee cups. It gives people the option of sitting out the front and chatting, or walking straight across the road to enjoy the beautiful Currumbin beach.
Our bagels are from a local bagel supplier (The Hole Bagelry), and we get fresh pastries delivered daily from Panya Artesian Bakery on Currumbin Creek Road. Our Acai bowls are definitely one of our top sellers, especially our Choc Granola Acai bowl.
Last words: Since opening 18months ago, we have worked hard on establishing and supporting our local clientele, and really want The Salt Mill to have a relaxed, surf community vibe.
Nichè & Co. Café
Baristas: Brooke Choat-Munro, Chloe Buchanan, Haines Osborne
Various experience across baristas, all cafe trained and various
barista schools plus ongoing training
Trading Hours: 5.30am – 2pm, 7 days
Cafe Address: 76 Musgrave Street Kirra
Facebook: nicheandco
Instagram: @nicheandco
Contact: hello@nicheandco, 0413 838 250
Blend: 5 Bean Single Estate Arabica blend, sourced in Melbourne and roasted as our own cafe blend. Fine coco aromas and medium body boasting fine Belgium chocolate flavour. We use double baskets for our pour, meaning each coffee contains a higher MG dosage and is consequently stronger tasting with a fuller flavour.
Our Acai is premium organic and sourced from local Burleigh company Amazonia and blended with bananas from Nth NSW and cold-pressed apple juice. Each bowl is served on a bed of Byron Bay
Macadamia granola and is topped with seasonal fruit, coconut and raw honey from Tallai Valley.
Last words: We also do a variety of extremely popular flavour variations such as peanut butter and cacao and coconut. We source as much local produce as possible with an emphasis on supporting quality fresh goods and local businesses in the area.
Awards: Crave Gold Coast No.1 Acaì Bowl, Gold Coast Bulletin Top Acai Bowl.