International Woman's Day event with a Twist
WORDS: Natalie King PHOTOGRAPHY Supplied
Event details: Location: Chevron Island Waterfront Mansion
Date: 13 March 2021
Time: 11.11 am – 3.33 pm
RELEASE DATE: 5/3/21
KEY POINTS:
– Women inspiring Women and helping the Children of the World at the same time (Proceeds donated to PRC)
– Hosted by inspiring celebrity Key Note Bec McMillan
– Special guest and Key Note, Mindvalley author Marina Mara
– Entertainment by The Voice performer Candice Dianna
– Drinks on arrival, served by football player and PRC Ambassador Jamahl Lolesi
– Red Carpet Event at Waterfront Mansion with Magnesium Pool and Jetski Rides
– Bubbles, Cacao, VIP bags, Charity raffle
International Woman's Day Event with a Twist!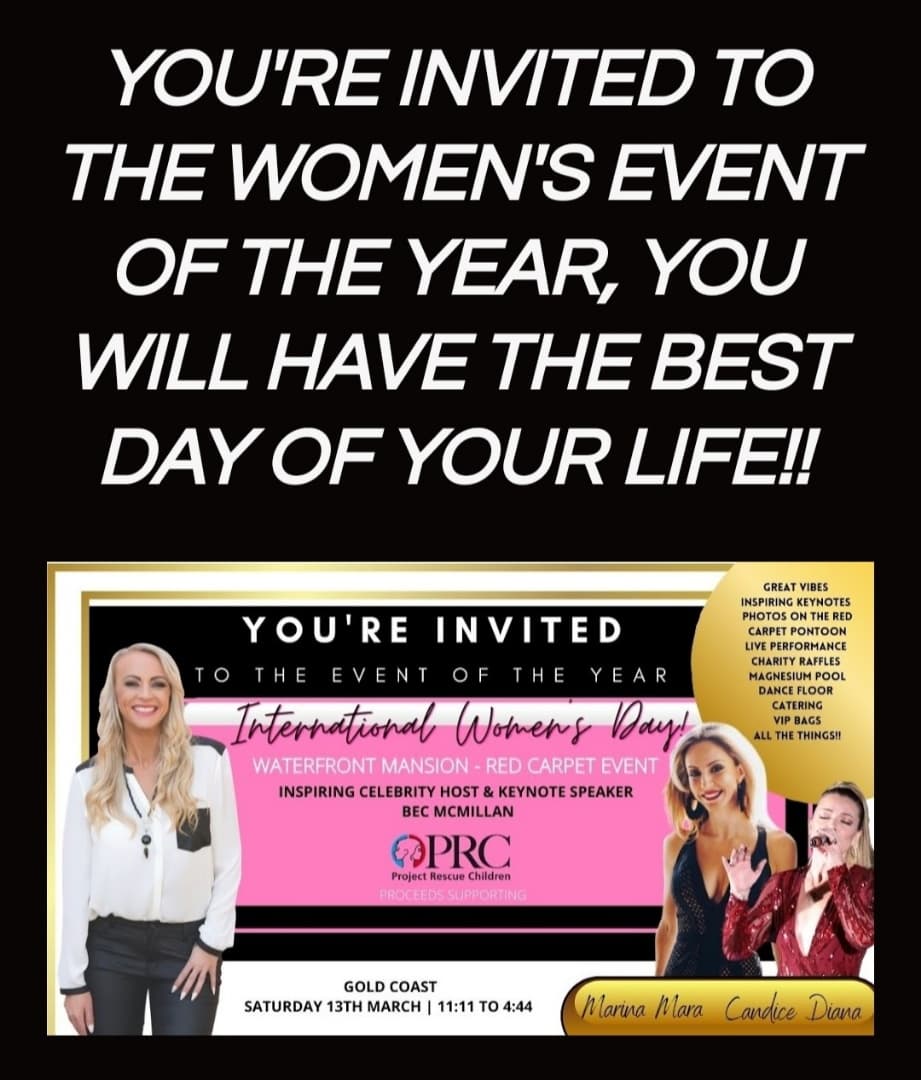 With International Women's Day looming, the Gold Coast offers an array of events that serve to inspire, support and raise women to their unclaimed potential. Our own Gold Coast beauty and Covergirl Bec McMillan is hosting an event of this kind, but with a twist!
Renowned for her story like no other, Bec has overcome the incredible adversities in her life, only to rise above and inspire others to ignite the hero within all of us. Set at her home – a spectacular waterfront mansion on Chevron Island, Bec is hosting an event like no other, where women of all walks of life can come together to be inspired and entertained by world class talent, whilst helping children of the world at the same time, with proceeds of the event being donated to (PRC) Project Rescue Children.
Guests will be blown away by Bec's story and inspired by special guest and high-profile media advisor and Mindvalley author Marina Mara, whilst being graced with the powerful tunes of The Voice performer Candice Dianna! This exclusive event like no other, will have guests arriving on a Red Carpet, greeted with bubbles on arrival, served by the popular football player and PRC Ambassador Jamahl Lolesi.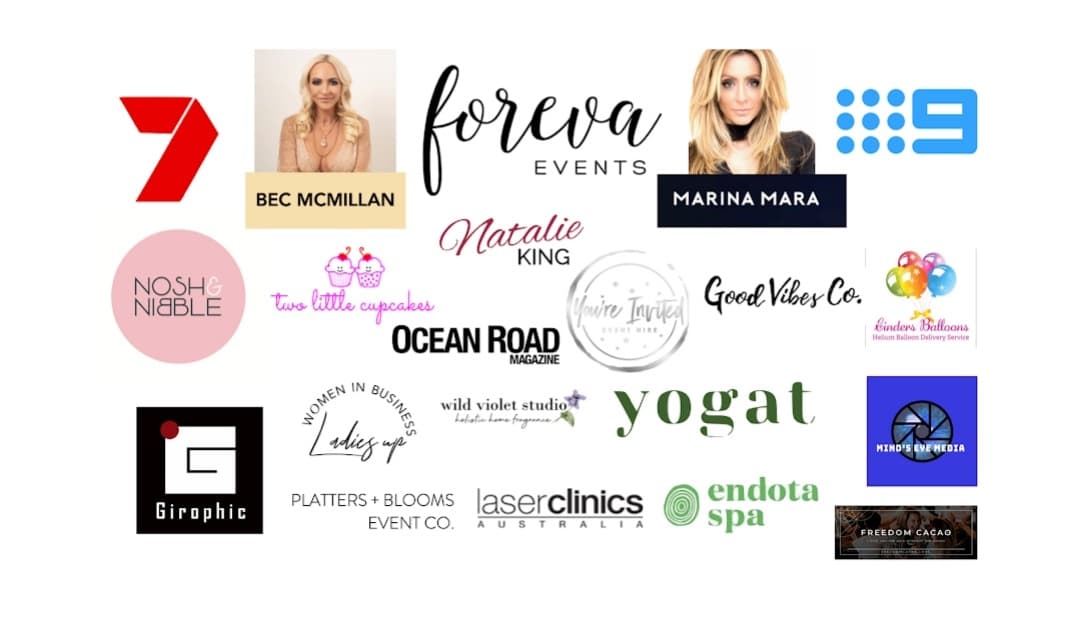 There are many angles to this story, which all align in the name of International Woman's Day and shed light on the overwhelm and impact of our current global climate caused by Covid-19.
Encouraging women around the world, Bec McMillan stated: "We are in a time where support and community connection is so important, due to the impact our society is experiencing from the global pandemic. We are seeing an increase in mental health issues, violence, breakdowns and overwhelm, and as a trauma survivor, I know the importance of getting good help, inspiration and support. This event will bring people together on the notion that we can overcome our adversities and rise above anything to do good in the world."
Spreading the message for those that are doing it tough, Bec's story will show that we can chose to shine and light the way for others, and that life itself is a celebration if we let it.
That's why this event is offering all the things – Inspiration, Glamour, Fun, Dancing, Red Carpet, Cacao, Juice, Bubbles, delicious food, Charity Raffle with amazing prizes, professional photographer, Photo booth and great vibes.
Guest are even invited to jetski rides and swimming in the luxurious magnesium pool!
Tickets are $99 and spots are limited – first in best dressed! Ticket link:
https://forevaevents.lpages.co/international-womens-day/
About Bec McMillan:
Bec McMillan is well known, not only as a thought leader but also for her many talents in media, former radio, TV, actress, Co Author, 8 x Inspiring Covergirl, Mentor to over 10 counties, Charity advocate, sort after Emcee for large events, Spiritual Events, Red Carpet Host and world renowned Designer.
About Marina Mara:
Joining us is our special guest and second keynote speaker Marina Mara, who is an international thought leader, and the media advisor to high-profile personalities and entrepreneurs around the world. She's a Mindvalley author, a mentor to the world's Masters- in-the-making, and has been featured alongside top public figures like Gary Vaynerchuck, Jay Leno, and notable sharks from the hit TV show "Sharktank". Marina knows what it takes to reach and break the glass ceiling. She'll be sharing the highs and lows, the raw and real, and the hilarious from her 22-year overnight success!
About Candice Dianna:
The Voice Australia's Singer and songwriter Candice Dianna. This R&B hip-hop and lo-fi cool Cat can bust out a big show stopper, owning all of the stage and its audience, or simply lull the energy of the room into a deeper tear jerking emotional state with numbers like Whitney Houston, Céline Dion and Adele.