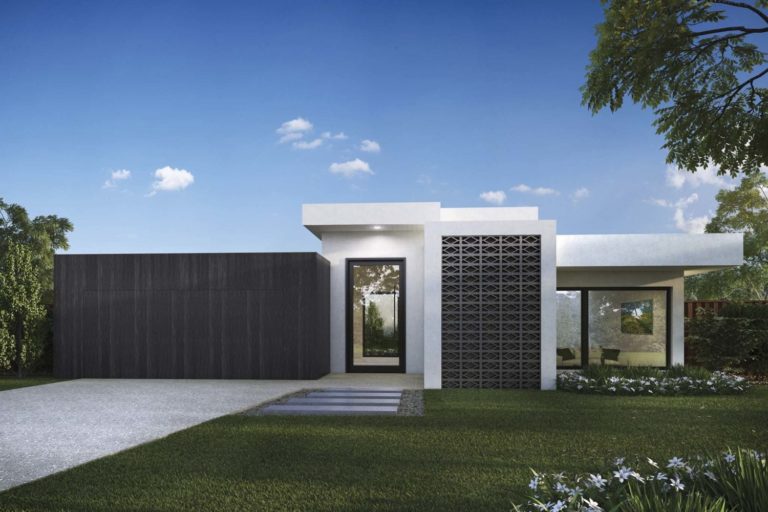 WORDS: PHOTOGRAPHY
Efficient by name and by nature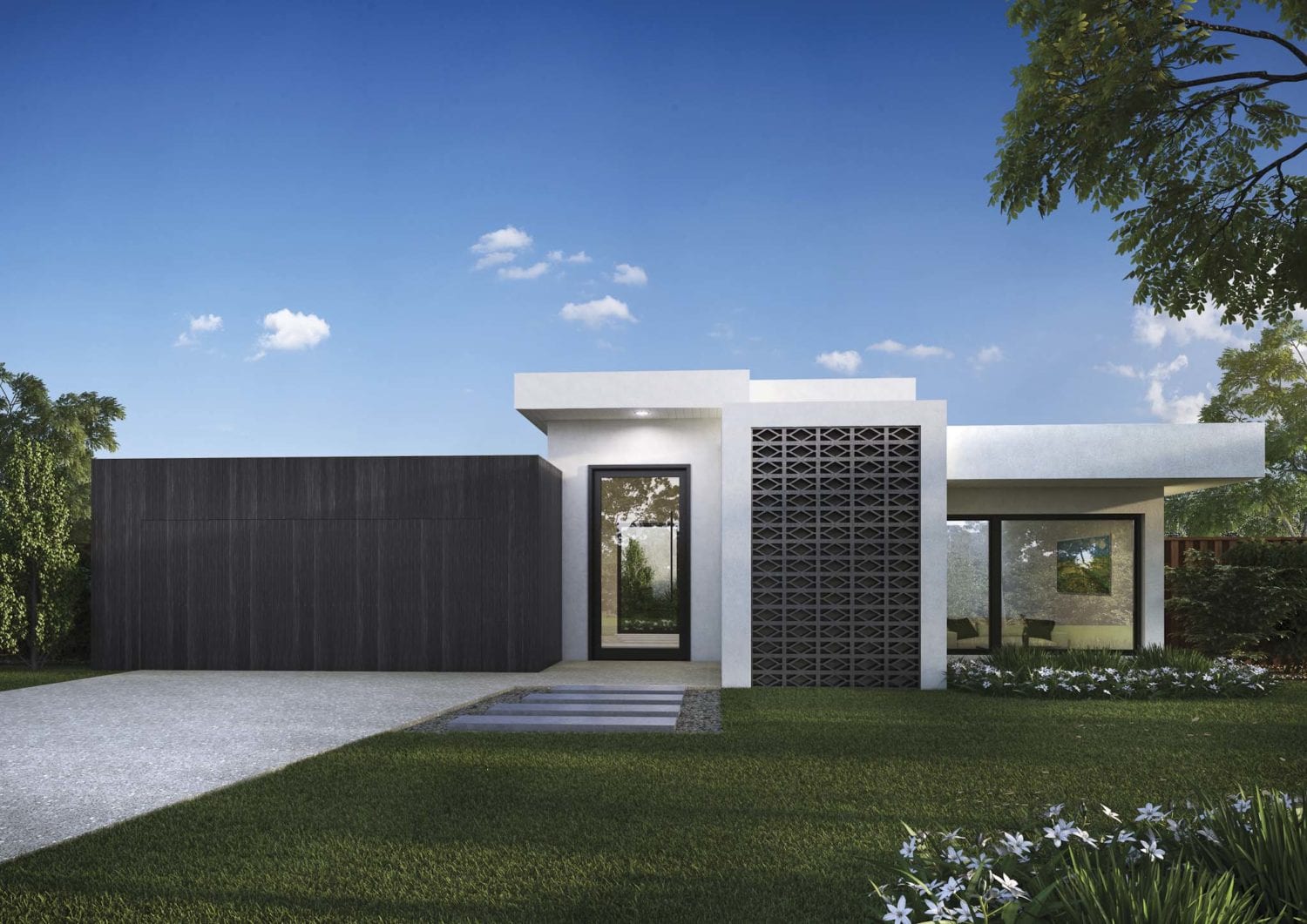 As its name suggests, the Efficient Living range of homes is "efficient" by name and nature. Prepare to be impressed – because what you've known as "standard" is now lot more luxurious.
The Efficient Living range of homes' standard inclusions are high-end to fit with your lifestyle. These Aston Milan designs suit an efficient budget without comprising your lifestyle.
Award-winning designer and Aston Milan's Director of Design Cesar Alvarez-Solis says the range allows people to work with a floorplan that is open and flexible. Essentially, it's easy to customise.
"We have spent a lot of time surveying people, researching the latest trends and markets to design our new range of modern floorplans in the Efficient Living range," Cesar says.
"These are functional, versatile and adaptable to people's lifestyles and that's why they're popular.
"The secret is in the aesthetics. There are eight different looks showcasing the urban, coastal, Palm Springs, Bahamas, city and suburban lifestyles and they all reflect their names but they have a twist. For example, the coastal look is beachy, but it's also a new interpretation of the traditional Queenslander. People from all over the world know this look so we wanted to keep with what's Australian, but give it a modern and luxurious makeover.
"Our Palm Springs facade is our signature look. This look is on-trend because open-plan living, a lot of natural light and clean lines are part of the fashion at the moment based on the inspiration from mid-century modernist architecture.
"The rest of facades are the answers to different demands in the marketplace."
The Efficient Living collection of homes is for the first homebuilder or those who want to build a second home as an investment.
Cesar says these, while they are not top of range designs, they are very good-looking homes for the first step of those first owners and more attractive designs for investors.
"For those who want a house with high-quality details and finishes, but is still affordable, a home from our Efficient Living range is your dream come true.
"They are stylish, affordable – and sophisticated."
What are the standout features in an Efficient home?
While this is our introductory-level home, it's the top-level home of other builders. With Efficient homes you get better products and high-quality finishes than what's considered the "norm" in the industry, Cesar says.
"We did an analysis of what people wanted and needed in a new home when they were upgrading and then we included everything they desired as standard, including stone benchtops, modern cooktops and an upgrade of colours and finishes," he says.
Quirky fact about the new Efficient home range …
Cesar says one of the interesting aspects of the collection is all the names are based on Italian towns and regions such as; Amalfi, Modena, Siena and Verona. This gives reference to one of the world's capitals of fashion, architecture and trends.
Check in to your high-end 
Bespoke lifestyle
Luxury homes stand out because they have unique features that aren't found in any standard home. They are high-end, individual and unique to their owner. They become their own brand.
Aston Milan's soon to be released 2017 Bespoke Design collection is the ultimate expression of style, value and design brilliance.
Bespoke is the answer for those looking for a concept design; who appreciate the architectural structure of a home and want a unique product that stands out in their street.
The Bespoke Design is like shopping at high-end fashion boutiques…
Cesar says, "Bespoke gives people an identity – it becomes their 'brand'."
"We are designing inspiration. These homes represent a lifestyle; it's more than a home, it's personalised and clients get involved in the design as well as the exterior and interior styling process," he says.
"Our Bespoke clients are upgrading their lives. They have often built two or three homes previously and they understand the structure of a home. They are focused on the construction details and the building process, because this is their dream home."
The Bespoke Design range comprises home designs from 25 square single storey homes up to 110 square double-storey and triple-storey homes with detailed specifications.
"Bespoke is high-end at every turn," Cesar says. "Everything from the ceilings to the walls and all the finishes are top quality. These homes have a strong personality and reflect the beauty of the actual structure."
"The high-end inclusions match the current fashions from around the world; everything that is on-trend is part of the standard inclusions for the Bespoke Design home collection and we feature many of these in our Mia Cara Creative Forum – our design showroom located at our Southport head office. The client feedback from their Mia Cara experience with our expert interior designers has been nothing short of amazing" said Cesar.
Why is the Bespoke Design collection different?
"We have based our designs and finishes on the fashion industry and have made sure those concepts and principles have been included in the construction and match people's budgets. It's just like shopping.
"Our Efficient Living range is like shopping at Zara or H&M. These homes are well-designed and affordable. But Bespoke Design is like shopping at Hermes or Louis Vuitton. The quality is different. When you go to that level, you identify with the brand because you pay for that," says Cesar.
Bespoke just stands out…
The Bespoke Design collection of homes includes The Loft, St Bart's, The Palace and The Springs – their names speak for themselves.
"For example, the glass house is open and airy and we have eliminated as many walls as we can, while The Loft has a warehouse feels and is very fashionable at the moment," Cesar says.
"They are versatile and customised to your unique specifications. The end result will reflect you and your lifestyle."
Acreage Lifestyle – resort living in the country
Acreage lifestyle is untouched, unspoiled and unsurpassed parkland reserves providing the ultimate in beauty, lifestyle and privacy. To suit this perfect life you need go no further than Aston Milan's Acreage Lifestyle range of homes.
"From 38 square up to 46 square you will view a range of homes that suits every person who ever wanted to have their own resort in the country," Cesar said of the new acreage range.
Suited to a wide frontage lot, the Acreage Lifestyle designs incorporates all of the modern amenities with plenty of space for family or friends to span out.
"Each of our three Acreage Lifestyle home designs are unique; the Verona has a wing-shaped design to the rear to make the most of panoramic countryside views, the Venetia is a modern, compact version of the traditional acreage style home, whilst the Prato boasts both separate and integrated social and living areas to accommodate large families and/or guests" Cesar said of the designs.
Aston Milan is set for a productive and exciting 2017 with their new home collection being brought to life with the opening of many exciting display homes at master-planned communities across the South-East such as; The Surrounds by Villawood at Helensvale as well as Newport and Pallara by Stockland in Brisbane.
For more information and to view Aston Milan's stunning new home collection, visit astonmilan.com.au or phone 1300 131 092.