WORDS: PHOTOGRAPHY
Improving quality of life is a key driver for integrating innovation into medicine. Medical technologies including minimally invasive surgery, state of the art imaging systems, and more comfortable patient facilities are allowing patients to spend less time in recovery and more time enjoying a healthy life.
The integration of medical technology at John Flynn Private Hospital has vastly improved patient outcomes. For instance, patients suffering from Severe Aortic Stenosis, whereby patients suffering from chest pain, shortness of breath, feeling faint, fatigue and heart palpitations or murmurs, deemed too high risk for open-heart surgery, now have the option of TAVI (Transcatheter Aortic Valve Implantation).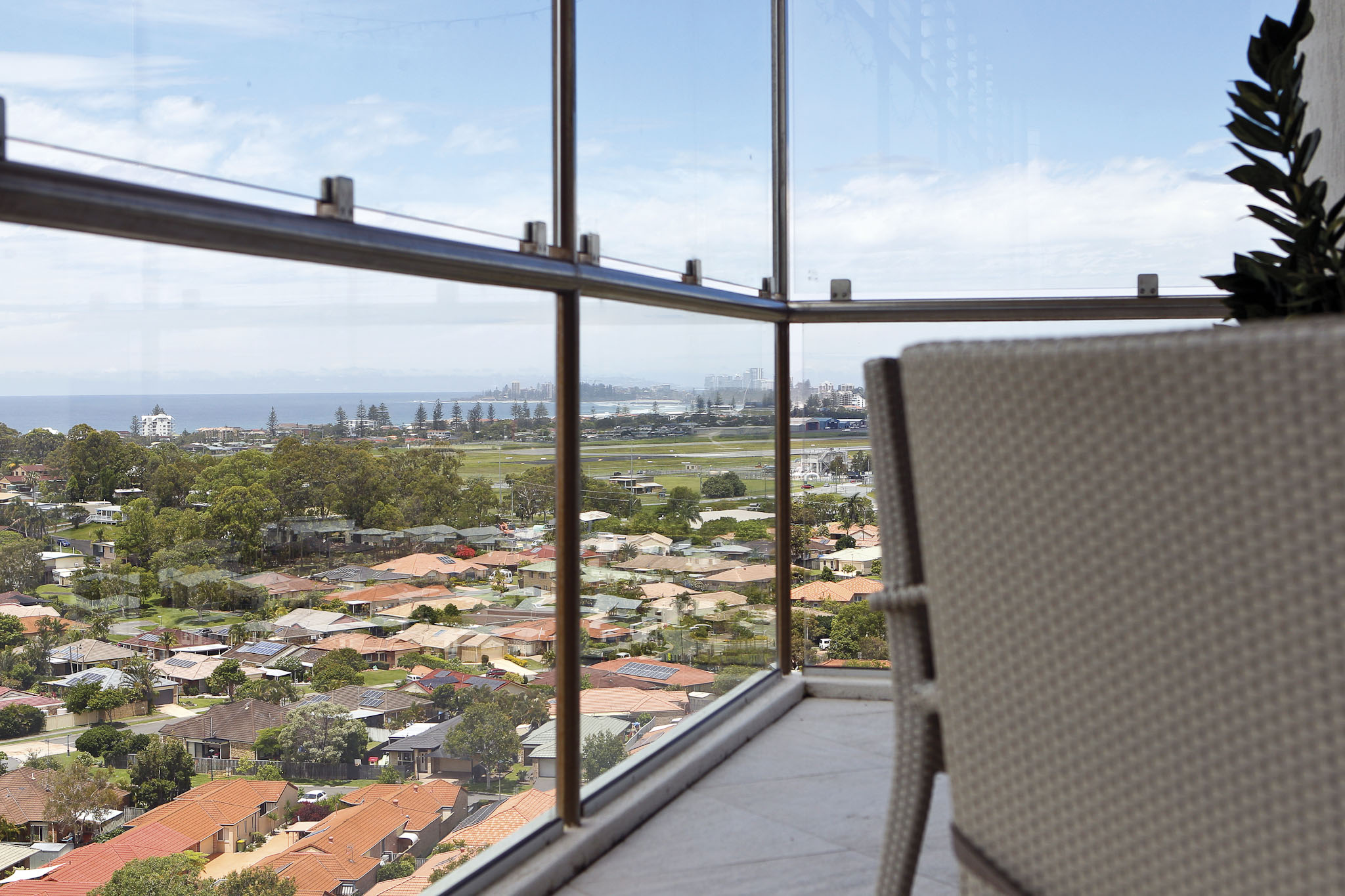 This is a minimally invasive procedure where a new aortic heart valve is inserted and placed into position via catheter and works immediately.
The procedure takes between 1-3 hours, sometimes without the need for the patient to be fully asleep.
With TAVI now available as a Medicare Benefit, patients previously classified "inoperable", have now been given hope to undergo this procedure at John Flynn Private Hospital, where cardiac interventionalists have been performing this life saving technique for more than 18 months.
Most recently, TAVI has been performed on the Australian-first Discovery IGS730. This is a laser guided mobile operating platform that provides high quality imaging, allowing doctors to enjoy the power of precise, real-time 3D images from multiple modalities.

The Discovery IGS730 technology, the only technology of its kind in Australasia, also allows surgeons to treat certain cancers like never before and numerous vascular conditions (including procedures for Aneurysms, Atherosclerosis, Deep Vein Thrombosis and Varicose Veins) that recently received national recognition, resulting in patients traveling from all over Australia to be treated.
John Flynn has always been at the forefront of advancing technology being the first hospital on the Gold Coast to have robotic surgery with the Da Vinci Surgical System which gives experienced surgeons enhanced visualization, precision and control, and the ability to offer a broad range of minimally invasive, robotic assisted procedures.
This robotic technology allows the surgeons hand movements to be translated into smaller precise movements of tiny instruments inside the patients body, with a magnified 3D, HD viewing capability.
This system is used for various colorectal, cardiac, head & neck, urology and general surgeries. It can mean less pain, less risk and a much quicker recovery.

The hospital also features the Mako Robotic Arm, enabling surgeons a more predictable surgical experience when performing joint replacement surgery. This is evident with hip replacement surgery, whereby the MAKO is used to correctly align with the patient's anatomy.
Trackers are placed on the patients' pelvis and femur to allow the MAKO to register these bones and generate a 3D representation that matches the CT scan.
Once the robot understands the geometry, it is able to follow any movement of the patient by the signals from the trackers, undertaking precision operating and removing human error from preparation, and sets the positioning of the joint with the surgeon maintaining control at all times.
To further illustrate John Flynn's commitment to embracing innovation to improve patient care, the hospital is expanding its cancer services by doubling in size and relocating to the John Flynn Cancer Centre redeveloped carpark.
Currently, the day oncology unit treats between 750-780 patients each month but with the advent of the newly established Clinical Trials Unit together with modified treatment regimens for patients with certain types of cancers, that number is expected to double in 2018.
The John Flynn Cancer Centre, through Genesis Cancer Care, has for some years provided radiotherapy treatment to the community but now with an innovative approach to expanding the services by building in an undercover carpark to house the relocated and expanded day oncology unit, the John Flynn Cancer Centre will become the care provider of choice.
This innovative approach to expanding the hospital facilities is also evident with the custom-designed and purpose-built Specialist Consulting Suites. The first stage of the development will comprise of 21 new suites over four levels, with more than 100 additional car parks over two levels, and will offer a modern and progressive facility with a fresh and contemporary design that maximizes the stunning coastal views provided by its unique hillside location. This is due to be completed within the first half of 2018.
Further advanced development in the planning stage includes additional theatres and associated infrastructure to be built underneath the existing hospital structure, effectively underground.
With plans for more beds, both in Fred McKay House and in the main hospital building, and an expanded Emergency department, John Flynn Private Hospital continues to lead the way in innovation.
For more information regarding any of these innovations and associated technologies, please visit johnflynnprivate.com.au or call 07 5598 9000.