Inaugural Red Ball to raise funds for Daniel Morcombe Foundation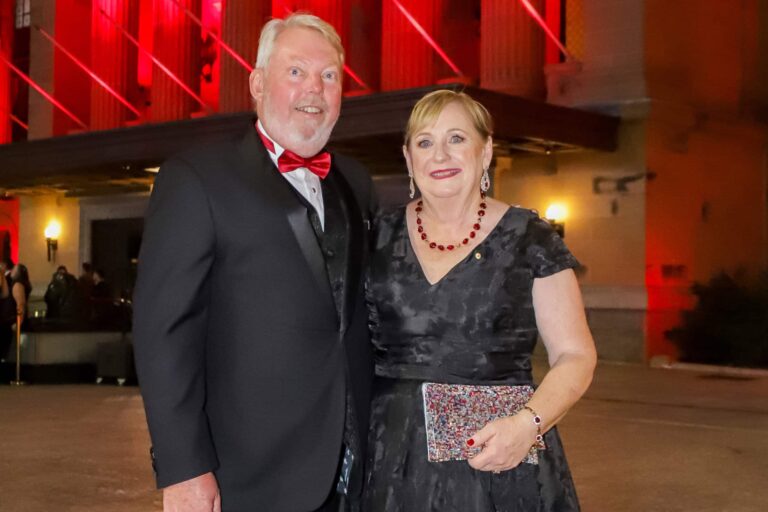 WORDS: Lee Gailer PHOTOGRAPHY Supplied
INAUGURAL RED BALL AT THE LANGHAM GOLD COAST SET FOR STYLISH NIGHT OF NIGHTS TO RAISE FUNDS FOR DANIEL MORCOMBE FOUNDATION
A Red Ball will be held at The Langham Gold Coast on Saturday 18 November 2023 for the first time to raise funds for the Daniel Morcombe Foundation to continue its work of keeping kids safe.
The inaugural Red Ball has been organised by leading Southeast Queensland property sales and marketing company TOTAL Property Group to support the Daniel Morcombe Foundation in producing free child safety resources and providing counselling for young victims of crime.
The Daniel Morcombe Foundation's founders Bruce and Denise Morcombe OAMs will attend the gala event on November 18 in the Diamond Ballroom of The Langham Gold Coast, with Olympic Gold Medallist Brooke Hanson OAM as Master of Ceremonies.
TOTAL Property Group owners Adrian and Karen Parsons recognise the importance of creating a future where all children and young people are provided with education, protection and support to help them be safe from abuse and risk of harm.
They invite Gold Coast locals and visitors to join them at Gold Coast's most coveted event address The Langham, Gold Coast for a spectacular night of nights to raise money for the Daniel Morcombe Foundation and support it's child safety programs to reach every corner of Australia.
"The Red Ball will be a great night to celebrate the incredible work of the Daniel Morcombe Foundation," Karen Parsons said."The Daniel Morcombe Foundation was established by Denise and Bruce Morcombe to help make Australia a safer place for children in honour of their son Daniel who was abducted and murdered in 2003.
We look forward to welcoming Denise and Bruce Morcombe to the Gold Coast as our guests of honour at our inaugural Red Ball."
Adrian Parsons said the whole team at TOTAL Property Group admired the work achieved by the Daniel Morcombe Foundation in helping at risk children across Australia.
"The whole team has gotten behind this cause wanting to raise money for the Daniel Morcombe Foundation so they can continue their great work and keep providing free and easily accessible 'Keeping Kids Safe Resources' to young Australians," Mr Parsons said.
"Karen and I thank the TOTAL Property Group team for their contributions towards this inaugural Red Ball event as well as the generous support of the Red Ball's sponsors."The generous and valued support of these businesses through sponsorship and donations plays a major part in the success of this event.
We thank all of our sponsors, guests and donors for supporting this important community event."
The stylish affair has a red tie dress code with guests to enjoy a three-course dinner, a signature drinks package, live music and entertainment, prizes, live and silent auctions and raffles for the chance to win some fantastic prizes.
Major prizes include an 18ct diamond necklace worth $64,450 donated by Calleija, a Yamaha Jetski worth $15,000 donated by Gold Coast Waverunners and a Vespa GTS 150 Super donated by Sunstate Motorcycles.
Tickets are available to purchase now by clicking on the links at https://theredball.com.au/. Those who are unable to attend the Red Ball are also invited to purchase tickets in the raffle and silent auctions.
The Diamond Ballroom in The Langham Gold Coast at Jewel on Gold Coast's prime beachfront is the stylish venue for the inaugural Red Ball.
Doors open at 6.30pm on Saturday 18 November 2023. Tickets are $250 per person or $2,400 for a table of ten and can be purchased through https://theredball.com.au/.
Entertainment on the night is provided by the Gold Coast Youth Orchestra, a DJ and ARIA nominated band Pacific Avenue.
For more information visit https://theredball.com.au/ or phone 0408 871 572.