Immerse Projects Secures Approval For Second Coolangatta Development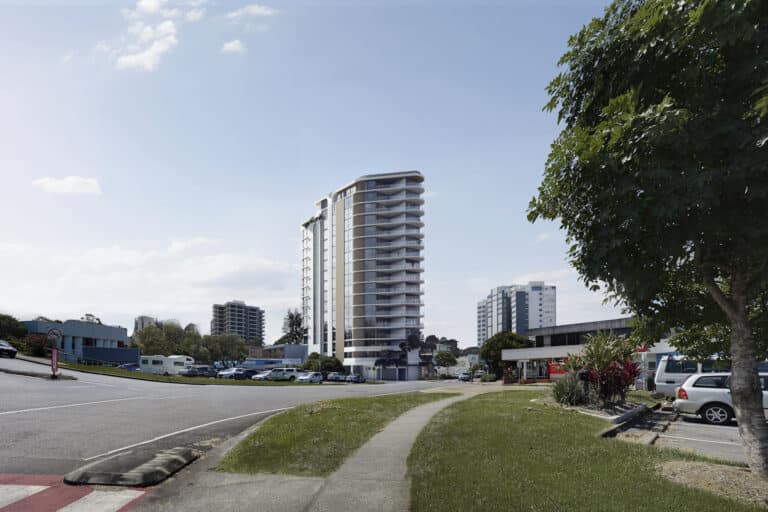 WORDS: Madison Cooper PHOTOGRAPHY Supplied
Gold Coast-based Immerse Projects has secured council approval for a second Coolangatta project as the company's developer-builder founder John Kearney steps up his interests in the southern Gold Coast property market.
The 17-level apartment project, located at 39 McLean Street, is set for construction next year after the city council gave the development the green light.
Immerse Projects is currently progressing construction of its current project, Rhythm Kirra Hill, via Mr Kearney's construction arm Greyburn Building Contractors.
Rhythm Kirra Hill is located adjacent to the McLean Street site and is the first of three developments either under way or proposed by the company in the southern Gold Coast region.
"We are very pleased with today's approval of the McLean Street project which is the result of a lot of collaborative work with Council over past 18 months," said Mr Kearney.
"This allows us to focus on delivering and finishing construction on our adjacent site being Rhythm Kirra Hill and look forward to moving our teams onto this site towards the end of next year along with a DA submission of another site in Tweed."
The McLean Street development will deliver 58 new apartments comprising a mix of two- and three-bedroom designs, with the project to be topped by a 240sqm penthouse.
The development will deliver a range of resident amenities including resort-style rooftop providing a communal lounge room, pool, gymnasium and sauna. The design offers additional communal areas on the ground and first levels that will provide meeting rooms for work-from-home use and parcel delivery lockers for online purchases by residents.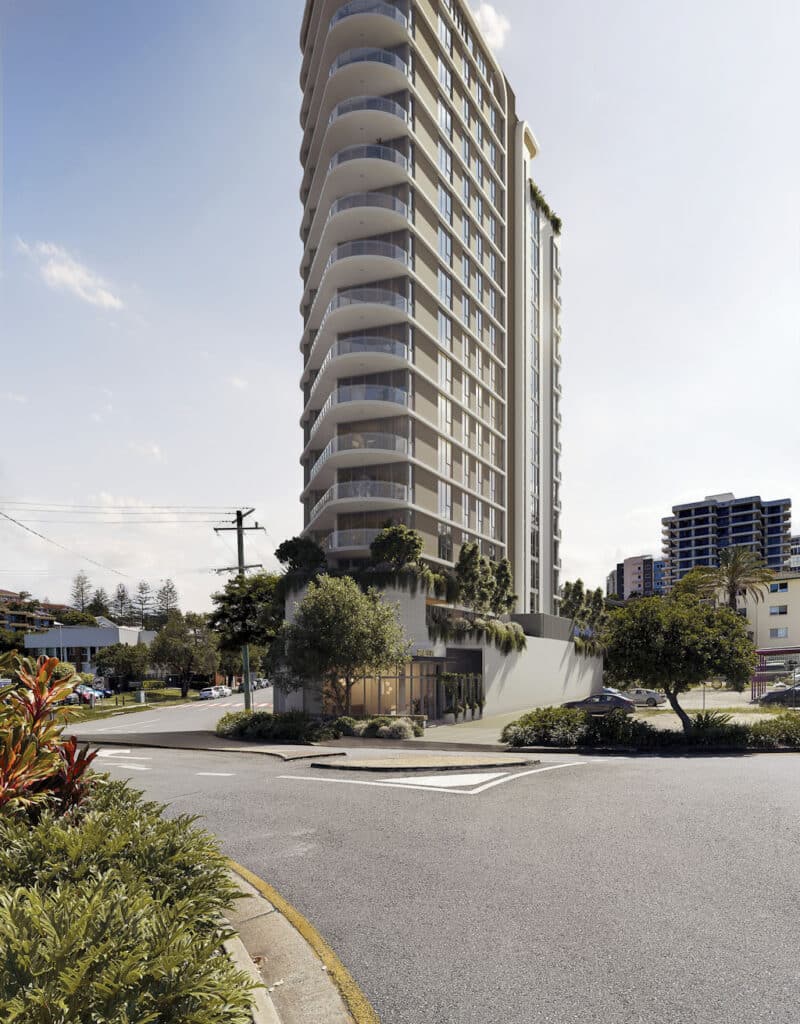 Designed by award-winning firm BDA Architecture, the development will feature a simple slender design with curved edges and a paired back elegant articulation of a timeless architectural style.
Immerse Projects reduced the height of the project from 19 levels following negotiations with the Council over the past 18 months. The site is located within the Coolangatta Centre District which offers higher density allowances under the Gold Coast City Council Town Plan.
The project is designed to provide a variety of residential products in the established coastal neighbourhood of Coolangatta, an area that is growing in popularity with buyers.
Mr Kearney says the new development is inspired by the success of Rhythm Kirra Hill which has proven to be popular among owner occupiers and local downsizers by offering apartment designs that suit a wide section of the market.
"McLean Street, like Rhythm, will cater to that missing middle market where buyers are looking for quality coastal residences with resort-style facilities but without the premium price point," said Mr Kearney.
"We are big believers in the southern Gold Coast, as the market remains buoyant for this type of product amid an ongoing undersupply of stock."
Immerse Projects is gearing up to launch its new McLean Street project to the market later this year.