Iconic Coolangatta CAFÉ to recieve a new lease on life in SPECTACULAR Point Danger Development
WORDS: Hannah Matchett PHOTOGRAPHY Supplied
One of Coolangatta's most popular waterfront cafés, Café Dbar, is set to return to its stunning Point Danger location, even bigger and better than before with a first-floor restaurant, expanded venue capacity and panoramic ocean vistas.
Café Dbar will reopen in its same location on the ground floor as part of S&S Projects' Awaken Residences which is set to transform the site and is one of the Gold Coast's highest and most spectacular beachfront locations, into a 12-storey luxury apartment tower.
Café owner Donna Archdeacon said they had known the establishment would eventually need to step aside for a more sustainable structure when they launched the café 14 years ago, but that they were thrilled to be bringing back the beloved Café Dbar with a re-invigorated look and feel.
"We're delighted to be to be expanding our businesses, which is something we have wanted to do for a while, offering both a beach style café and an elegant restaurant in a building that we envisage is going to be something very special for the Gold Coast," said Mrs Archdeacon.
"We're planning for that beach atmosphere downstairs with upstairs a more elegant, timeless and cosmopolitan theme dining experience with a larger patron capacity that will also offer options for private parties and small gatherings."
The ground floor will emanate the same laid-back coastal energy that Coolangatta locals have grown to love when it reopens as 'Dbar Café', offering a beach style, laidback café with a range of takeaway and dine in options.
The Archdeacon family, a hospitality powerhouse behind some of Coolangatta's most recognised establishments, are planning to take the brief hiatus as an opportunity to focus on the re-launch of two distinct branches of the Dbar brand – delivering the iconic café cherished by locals, in addition to a dining restaurant experience with truly unbelievable ocean vistas.
The restaurant will adopt a cosmopolitan New York style of dining for both lunch and dinner drawing on local ingredients, which visitors can indulge in from the stunning new first floor position with a larger capacity, boasting some of the most breathtaking oceanfront views on the eastern seaboard.
Mrs Archdeacon said that the opportunity to transform the Dbar Café into a brand-new destination venue for the Coolangatta area was a huge win for both locals and visitors, with the impressive new complex expected to bring a boost of tourism to the area.
"We have grown to a point where we look after our locals which is now our full Australian market. We are one of the most eastly points of Queensland and very close to the most eastly point of Byron Bay that makes us an unrivalled destination."
"We're bringing a new atmosphere to Coolangatta and we're excited to see what we're going to come up with for this project, we want something for locals where they feel like it's a special place."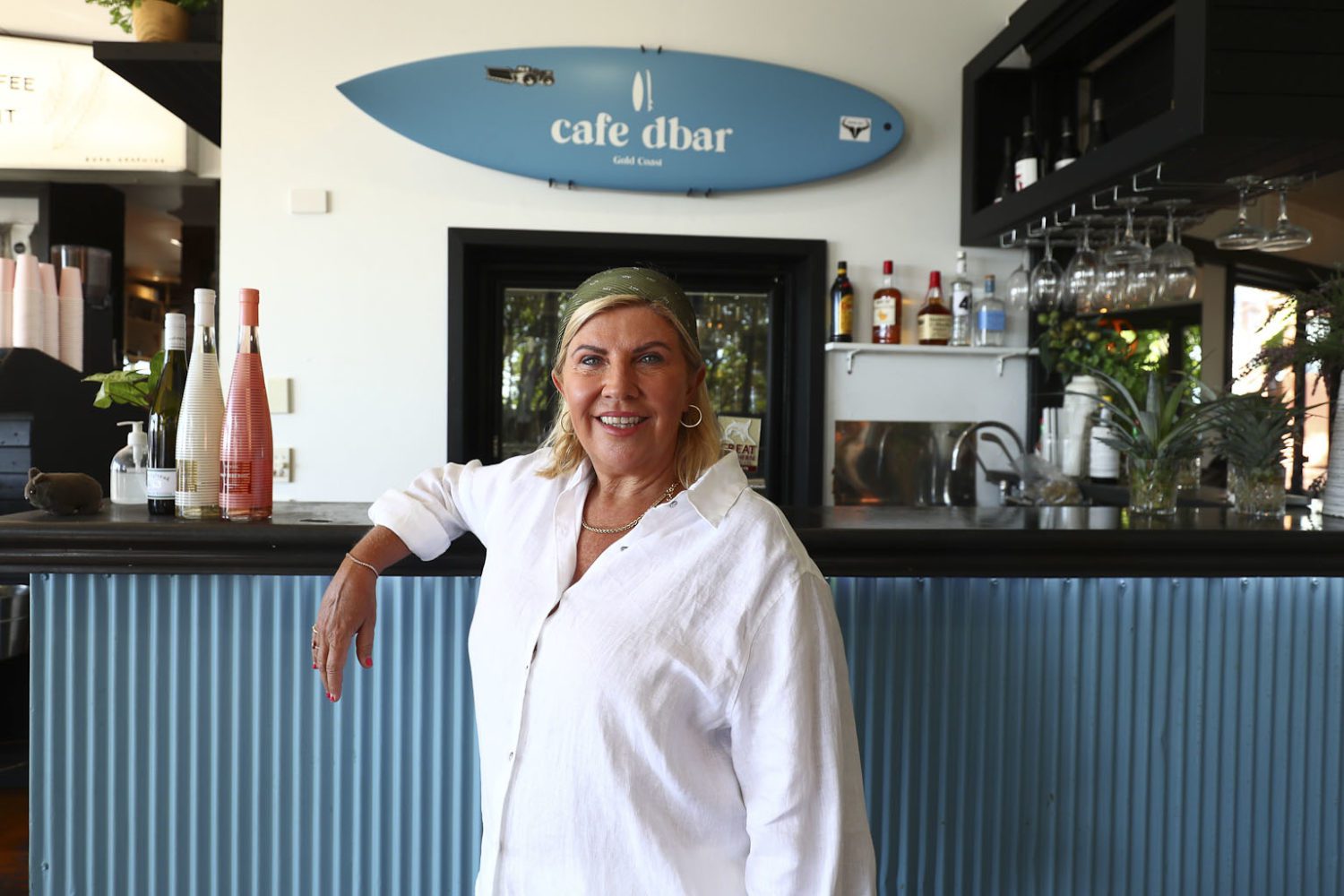 S&S Projects Director Paul Gedoun worked closely with the café owners to ensure the café would be able to reopen and continue the legacy they've built over the past 14 years in the same iconic waterfront location, at the foot of what is set to be one of the most remarkable developments in Point Danger.
"The developer has offered us that view on the first-floor and we're excited to retain that for the public, I feel very grateful for being able to give the public back that space," said Mrs Archdeacon.
"We foresee people will still be able to have the enjoyment of the natural area flowing through the café and restaurant. Over the years the café has become a bit worn-out, so we're excited for concrete floors and lots of natural beauty to bring the outside in for more of a seamless style of dining.
"With the new plans, we'll be able to offer a lot more than what we had originally, the current house that we have can't be utilised as best as it could be with current noise restrictions but with a new structure and interiors, we can offer a greater dining experience."
S&S Project's has recently secured development approval the culturally innovative project, following the company's hugely successful $74 million Flow Residences, one of the best-selling projects on Australia's eastern seaboard over the past 12 months.
Perched on the doorstep of the southern Gold Coast's world-famous surf breaks, Awaken Residences is sure to be infused with Mr Gedoun's own love of surfing, which provided the inspiration for the beach-house design of Flow Residences.
Awaken will be home to a unique and key design feature, setting it apart from other surround developments – a large-scale 11-storey art installation by one of Australia's leading contemporary artists.
The café and restaurant are set to open upon completion of the project, with the launch timed as the resident's move in.
"I think it'll be one of those precincts that will be worth driving from Brisbane to, there's not a lot of places with an uninterrupted view like this," said Mrs Archdeacon.