WORDS: Krista Hall, Certified Cicerone PHOTOGRAPHY Supplied
The health revolution is making its mark in the world of brewing, as drinkers embrace a move towards low-alc and zero-alc beers.
TRENDS hit every industry. Think bell bottom and platforms in fashion, rock'n'roll in music, bricks instead of wooden features in houses and round curves over sharp edges on cars. The beer industry is no different and depending on the country you live in, trends will vary.
Statistics have shown enormous growth in the number of people prioritising their health in the past few years. People are better educated when it comes to health. Increasingly, they want to know what they are putting into their bodies and where it is coming from. We have seen a massive change in consumers' drinking habits, especially among the younger generations, who are drinking less.
Enter the low-alc and zero-alc trend we see emerging now in the beer industry.  People are grabbing a carton of the zero alcohol beer or the low alc beer options instead of the full strength. Interesting enough, it isn't much cheaper than a full-strength ale.
The trend towards lower-alc beers or no-alc beers surfaced in medieval times as a way to safely consume water because of the bad pollution. The 0.5 per cent alcohol content was enough to kill harmful bacteria and allow people to stay hydrated.  It was generally consumed by farmers and workers, to boost their calorie intake and hydration and to help them get enough sleep to keep them going throughout the day.
Fast forward a few years and the production of non-alcoholic beers made an appearance again during Prohibition. Breweries got around the alcohol ban and created (well, were forced to create) non-alcoholic beer to keep their doors open. They called it 'near beer' and it quenched the thirst of Americans until 1933. Wild to think about, isn't it . . . not being able to legally drink anything alcoholic for more than 10 years!
Now let's talk about the process. You'd think creating a zero-alc beer would be pretty easy, like making anything bubbly we can buy in the soda section of any retail store. Wrong! It is in fact quite difficult and more complicated than you'd think.
If you chat to a brewer, the most difficult part is to make a 'good tasting' low-alc or zero-alc beer. There are a couple ways to create these brews.  At the start of brewing these styles, you follow a pretty normal brewing process. Everything in the brewing process is the same: mash, boil, add the hops and ferment. Then we need to remove the alcohol. One way to do this is to heat the beer and stop at a certain point where a brewer can get that sweet spot of the desired Ethyl Alcohol that remains. This is the easiest option, but like anything in life, the easiest isn't always the best option. Heating the beer, and heating it for a length of time, ruins the flavour of the beer as it is basically boiled away. The big mainstream breweries use this process for the most part, which is why a lot of people say non-alcoholic beers usually taste watery or weird.
Option two, vacuum distilling, doesn't seem to affect the flavour profile quite as much but is quite a manual process. Lastly, reverse osmosis can be used but as you can imagine, this is an expensive, high-tech procedure that involves some pretty hefty machinery.  Only the big breweries/companies would have the technology to do this.
This is probably why the price tag of these lower-alc or non-alc beers aren't much cheaper than the full strength. The companies may not be taxed by the government, but the labour that goes into these brews is just as, if not more, intensive.
Some of my favourite non-alc or low-alc beers include:
Weihenstephaner Hefeweissier: I'll admit I bought it and thought 'it's not half bad' before realising it was from the non-alc range. If you like a wheat beer, this one's for

Heaps Normal Quiet XPA: So great tasting you'd think it was a full-strength beer. Full of flavour and body, it doesn't feel like you are drinking anything other than an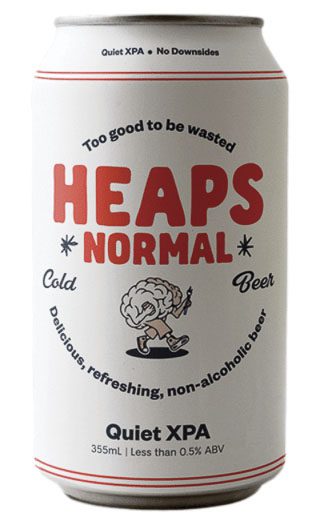 Stone & Wood East Point: This low-alc beer comes in at 2.7 per cent alcohol. Slightly sour and so refreshing, I'm loving this one right now to smash when you get home from a long, hard day of work (or a lazy day at the beach).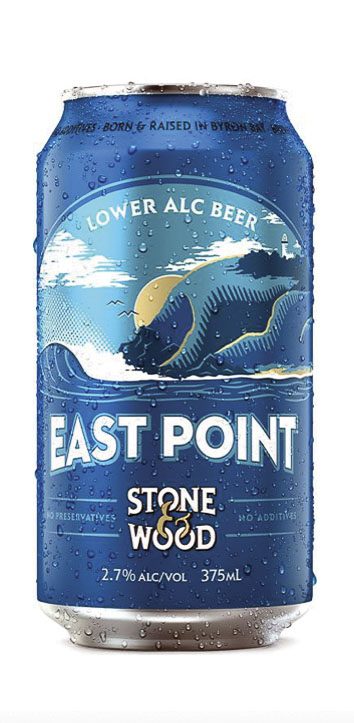 Heads of Noosa Hop Water: While this is not considered a beer, I thought I'd include it because it's super interesting for the curious folk. It is literally a sparkling hoppy water
Keep an eye out for more of this style to come. It will be interesting to see if this is a trend that is going to stick around and whether more craft breweries will get on board. I don't see the low-alc trend going away any time soon.