WORDS: PHOTOGRAPHY
Melissa Usher, ORM's Beauty and Fashion Editor spends the morning at the Spa at Komune Hotel Bali.
After enjoying sessions on my yoga matt for several days in succession, long swims in the pool with my family, watching my husband catch some waves, and the occasional cheeky cocktail by the pool, it was my turn to escape and check out the spa for some serious RnR.
The spa at Komune is located in the centre hub of the hotel, originally a large old beautiful building re-constructed on the property and divided into eight treatment rooms.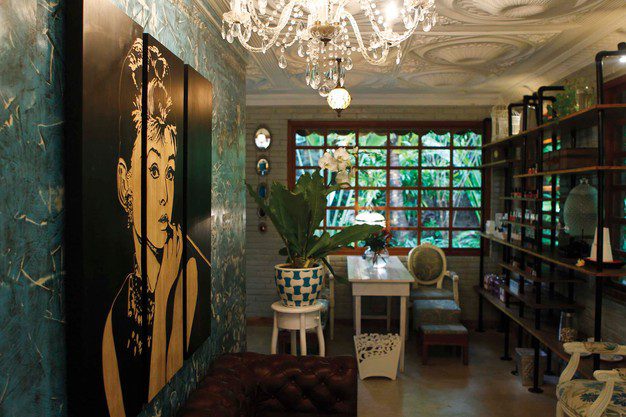 Instantly as I arrive I feel relaxed and eager to soak up the entire experience.

There are 16 well-trained local Balinese's therapists here who are happy, kind and ready to transport you to a peaceful place.
Today I have chosen a range of treatments to completely indulge and experience what the spa has to offer from head-to-toe.
My first treatment is a traditional Balinese Massage: choice of 50min or a 80 min treatment. This massage is a full body treatment, perfect for relieving tension and stress. With soft Balinese music playing in the background and the gentle scent of lemongrass oil, I have chosen for my massage, all tension and stress of the morning melts away.
After this treatment I try the Lulu Body Scrub, a traditional Javanese beauty ritual which has been used by Royal families for centuries. This is a luxurious blend of finely ground native herbs and spices; Pandan leaves, turmeric, curcuma, heyneana and rice powder. I can feel the result as the therapist works her magic over my skin leaving it feeling, cool, soft and exfoliated. After enjoying a full 110min of this treatment, which really does take you into deep relaxation, I'm lead into a candlelit room with a stunning old-school style bath filled with fragrant Balinese flowers. This was a highlight of the treatment – the perfect finish to a beautiful relaxing experience.
I also highly recommend one of the spa's most popular treatments the Hair Crème Bath. This was well needed because the humidity and heat can cause havoc for your hair in Bali. This treatment really transforms your dry, fizzy hair back to life, leaving it silky, smooth. Not to mention the out-of-this world head massage that leaves you completely revived and rejuvenated.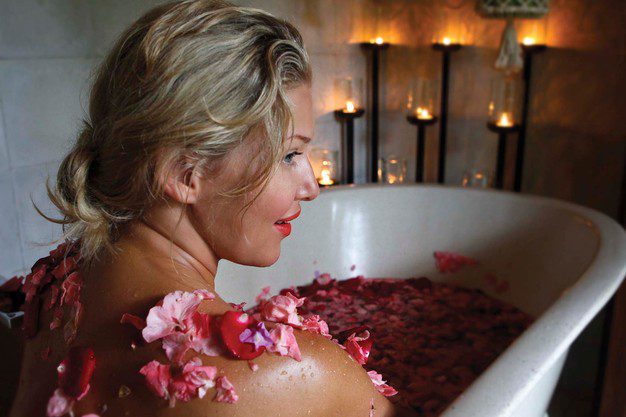 My time has come to end at the spa but as the therapists hands me warm cup of ginger tea, I feel completely calm, relaxed and looking forward to my next visit.
All prices at the spa are in local dollars and are well priced so well worth the visit.