Home is where the art is: Three hottest Queensland artists to look out for right now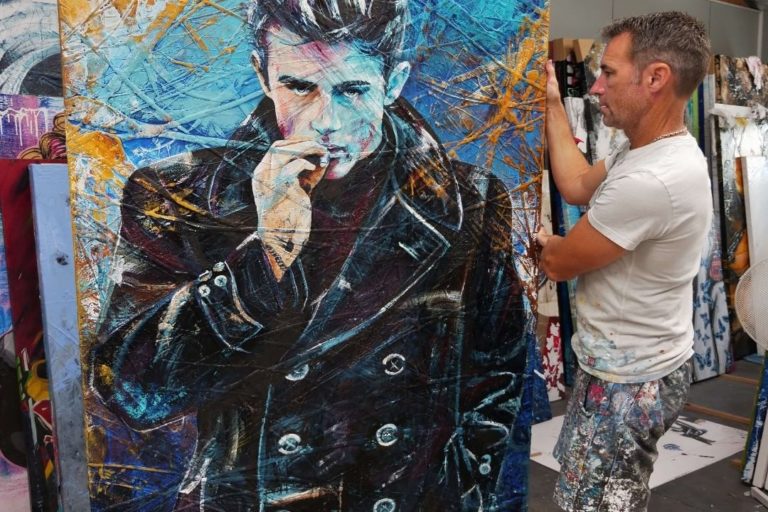 WORDS: Cameron Magusic PHOTOGRAPHY Supplied
If there was ever a time to redecorate the home, it's during a pandemic, and that's exactly what we are doing. In fact, the demand for artwork is four times higher than last year, with more than $38 million worth of art being sold through the major Australian auction houses this year.
Lockdown has made so many of us look at the four walls in our home in a new light. From looking around our homes and seeing decade-old pieces of art that need a revamp to look at blank walls and realising it's time to use that leftover travel money on something to spice up the zoom backdrops.
Paintings, prints, sculptures, and photographs can create eye-catching focal points and bring a room to life. But how do you choose the right art for your space? What's trending in art?
And who are Gold Coast and Brisbane's hottest artists you need to look out for?
Art curator, framing expert and founder of Fantastic Framing Brisbane, Avi Efrat works closely with home decorators and interior designers to source and frame the best artwork for the right space. Avi says the first and most important thing about choosing art is you need to love it! The size of the room, your style, tone and theme are also things that need to be considered.
Avi Efrat shares three local artists to look out for if you want something to liven up your living or office space. From Gold Coast to Brisbane, these three artist
From abstract prints to calming nature photography or minimalist, neutral paintings, Avi shares with us three local and talented artists gaining popularity that could  liven up your living space.
Paul Franklin – Franko Art
 From abstract works of wonder to colourful urban pop art – Paul Franklin's work is something that would catch the eye of anyone in your home. With excellent attention to detail, his work delivers in exactly the way the buyer envisions. Recently, the artist has even begun experimenting with abstract book cover artworks – that has seen major pick up and high reviews from buyers.
Jack Poplawski – Whirlybird Photography
A Queensland-born gem. Jack Poplawski is one of the most unique photographers to hail from the area – however, his art focuses widely on the great Australian outback. With the use of drones and helicopters – some would mistake him as a stuntman as he hangs out to get the perfect snap. From bull runs through the red dirt to sparkling crystal blue coastal landscapes – Jack Poplawski's work is doing well in making him a Queensland household name.
Red Sand Aboriginal Gallery
Although this work can not be attributed to one artist alone – the works that are sold in this Brisbane-based gallery come from all corners of the country and state. Established in 1996 in Titree, a small community almost 200kms from Alice Springs before moving into Brisbane, this gallery and its work has grown to be nationally recognised. Many of the artworks use very fine precise dot work to show variations in the terrain of the country, with others using body paint with deep spiritual significance. The gallery houses a vast collection of early contemporary indigenous artworks, genuine termite hollowed Didgeridoos, Boomerangs, artifacts and sculptures.
There's something for everyone if you know where and how to look. Avi recently launched his business Fantastic Framing in Brisbane, with the goal of supporting local and up-and-coming artists with a platform to connect with the local communities, with a cash bonus of 40% from every sale from each frame going straight back to the artist.
All of the above artists can be found at the following:
https://www.franklinartstudio.com.au/
https://www.facebook.com/Whirlybird-Photography-342535669422074