Ho, ho, ho … 'tis the season!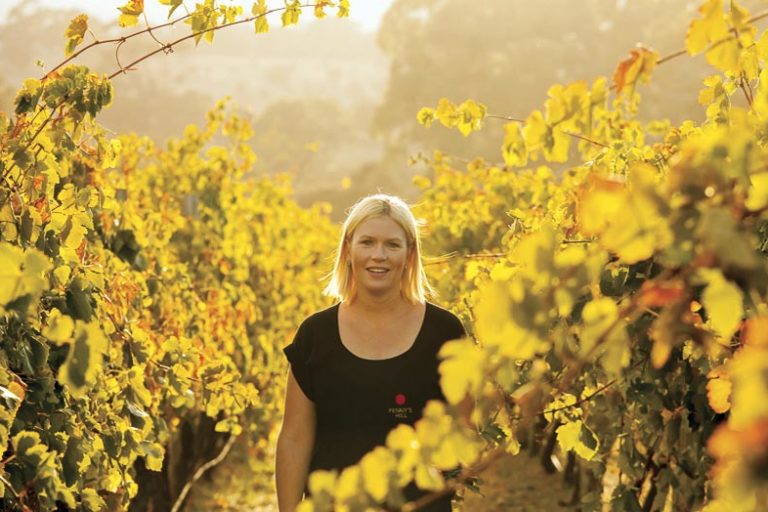 WORDS: PHOTOGRAPHY
Summer is upon us and Christmas has come and gone.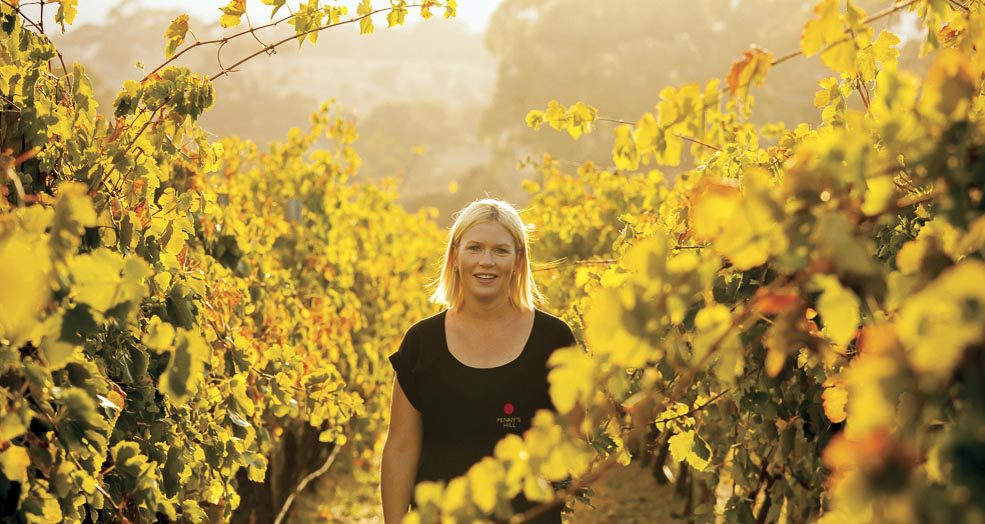 We watched the countdown to summer clearly on social media — thirty more sleeps, four more weekends, four more Tuesdays, blah blah blah — and usually in the form of a meme with Will Ferrell in an elf's outfit doing the countdown. But I do like Christmas and there's definitely no humbug from me as December and January mark a special time of the year.
One of my favourite festive season memories involves Christmas lunch and the many subsequent barbecues following Christmas day. I am fond of the family gathering for lunch, preparing the meal, and entertaining for that special day. There is no denying I like a traditional Christmas-time fare of roast turkey, baked ham, roast rolled pork, and some modern twists of fresh seafood just to name a few tantalizing treats. Of course, there is always an abundance of quality wine, but my special tipple for Christmas lunch is sparkling shiraz. It weakens me and I simply cannot resist its charms. It is my kryptonite!
What is sparkling shiraz?
Very simply put, sparkling shiraz can be made like champagne but with the base wine consisting of shiraz rather than chardonnay and pinot noir. Sparkling shiraz is uniquely Australian with no other counterpart in the world — although I read recently (and no surprise really) that the French are set to copy the style.
Originally called sparkling Burgundy, sparkling shiraz first made an appearance in 1881 with the help of both an Australian doctor name Louis Lawrence Smith and a French man called Auguste D'Argent who had a background in making champagne. By 1894, the style was popularised when the Seppelt winery located in the western part of Victoria took production to the next level making commercial quantities and award-winning sparkling shiraz. Still to this day the Seppelt winery makes some of Australia's best sparkling shiraz.

How is it made?
First, a base wine of shiraz is made and may receive up to 12 months or longer maturation period in oak. The next step involves creating the bubbles. This can be done by either the Charmat method, which involves creating the bubbles in a stainless steel tank, or by having the still wine undergo secondary fermentation (creating the bubbles).
This process involves the wine ageing on lees (yeasts and other particles assist in creating flavour and character to the wine) for a period of anywhere from six months to a year or even longer (such as for a fine champagne) depending on the producer, riddling (tilting the bottle horizontally neck down to trap the dead yeasts), and then disgorging (once the allotted time is reached the yeast sediment is removed). After this process, the bottle is topped up with more fresh wine and a mixture of fresh wine liquor (called dosage), and finally the bottle is resealed.
This method of production produces wine that is complex and layered, with loads of toasty developed characters. Note the similarities to making champagne — a time-consuming and expensive process, but all class to be sure. Furthermore, it should be noted that shiraz can be substituted with any other red grape varieties such as merlot, pinot noir, cabernet, malbec, chambourcin, and so on.
What to expect?
Shiraz is the classic Australian variety, and no wonder as it was one of the first varieties, arriving with James Busby's collection of cuttings in 1831. Consequently, Australia has some of the oldest shiraz-producing vineyards in the world, with many dating back to the 1840s.
Shiraz works in this country and is found all over the place, including Tasmania. The variety is dark-skinned and possibly one of the oldest grape varieties in the world. Shiraz is rich, powerful, and full-bodied. Aromas of blackberry, plum, violet, coffee, mocha, chocolate, and peppercorn come to mind. On the palate, the tannins are medium to strong and pronounced, while acidity is medium. Of course, there will be regional and winemaking variations, but you get the picture — shiraz is not for the faint-hearted.
In the glass, sparkling shiraz is frothy, expressive, with a lively mousse, and usually purple to ruby red in colour or with a brick brown tinge for older styles. On the palate, sparkling shiraz is smooth, silky, luscious, savoury yet fruity sweet with many having up to 30 grams per litre of residual sugar. No wonder I'm hooked, especially when one stops to consider that brut champagne contains around 9 to 12 grams of residual sugar. The style tends to be sweet, but this level of residual sweetness is usually balanced out with crisp acidity and freshness. Best served chilled, the wine is gluggable!
When to drink?
Sparkling shiraz works well with the aforementioned Christmas lunch, but also any sort of roast lunch or dinner get-together. Think roast turkey, duck, pork, or any roasted meats really. The wine has a particular place at summer barbecues, working well with charred meats and warm days!
Also, try it with pizza, pasta, or hamburgers; it's bloody delicious. And on cold winter nights crack open a bottle; it will warm the senses and delight the palate. And don't forget desserts; it's yummy with chocolate anything. And do not despair cheese lovers: the wine works with an assortment of fine, creamy, and not-so-creamy delights!

What to consider…
My go-to sparkling shiraz is the Black Chook — a real crowd-pleaser and made by Lexi Roberts of Penny's Hill Wines. Lexi is also famous for taking out the World's Best Cabernet Award a few years back with her Penny's Hill Edwards Road Cabernet Sauvignon.
The Black Chook Sparkling Shiraz sources shiraz from premium vineyards of Langhorne Creek and McLaren Vale. The wine is made with multi-vintage shiraz that spends time in French oak. After the oak treatment, the wine undergoes secondary fermentation using the Charmat method, which helps maintain freshness. On the palate, the wine shows plenty of dark fruits, savoury spice, and a touch of sweetness. The wine has about 22 grams per litre of residual sweetness and is a ripper for its $18 price point.
In the middle price range of around $25, try Peter Rumball's Sparkling Shiraz. Peter Rumball is one of the great sparkling shiraz winemakers of Australia. Look for a bottle with its distinctive red and gold labelling. The wine uses base fruit sourced from the cool-climate region of Coonawarra in South Australia and, unlike Black Chook, the wine is fermented in the bottle disgorged by hand. It is rich and flavoursome with notes of chocolate and mocha yet surprisingly elegant with a fine bead. The final sweetness level is around 25 grams per litre.
Now, if you are thinking sparkling shiraz is a cheap, fizzy red, then think again. There are many extremely well-made wines from around the $70 to $100-plus mark. One that comes to mind is Seppelt's Show Sparkling Shiraz, and for around $100 retail it is definitely a special-occasion wine. The Seppelt Show Reserve is all class and style; it uses base fruit sourced from Victoria's Grampian region and has received around 12 months of oak barrel treatment.
The wine is made exactly like champagne and matured for up to 10 years in the bottle before release, perhaps explaining its hefty price point. Maroon in colour, with cherry and blackberry jam notes, the wine is complex with layers of flavour, including chocolate, tobacco leaf, cinnamon, and cloves finishing with fine yet mature tannins. The residual sweetness is around 32 grams per litre, but absolutely bloody delicious!
Bring on the frothy red treat for summer! Enjoy and happy but safe drinking.

About the author
Peter Panousis works for Mezzanine Wine. He has a degree in hospitality, is WSET-trained and has undertaken extensive wine education. Raised on the Gold Coast, Peter is an experienced operator of restaurants and cafes, which has included owning two award-winning restaurants. Peter is also a member of the Australian Society of Viticulture and Oenology (ASVO) and an Associate Fellow with the Australian Institute of Management (AIM). You can catch him on Facebook and on Twitter and Instagram as @peterpanwine