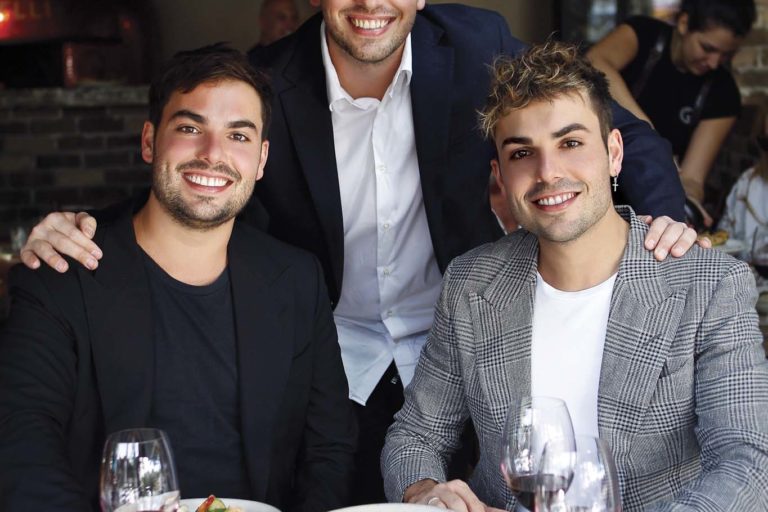 WORDS: PHOTOGRAPHY
Sit down over a glass of vino with the Carney brothers and the passion flows like the wine…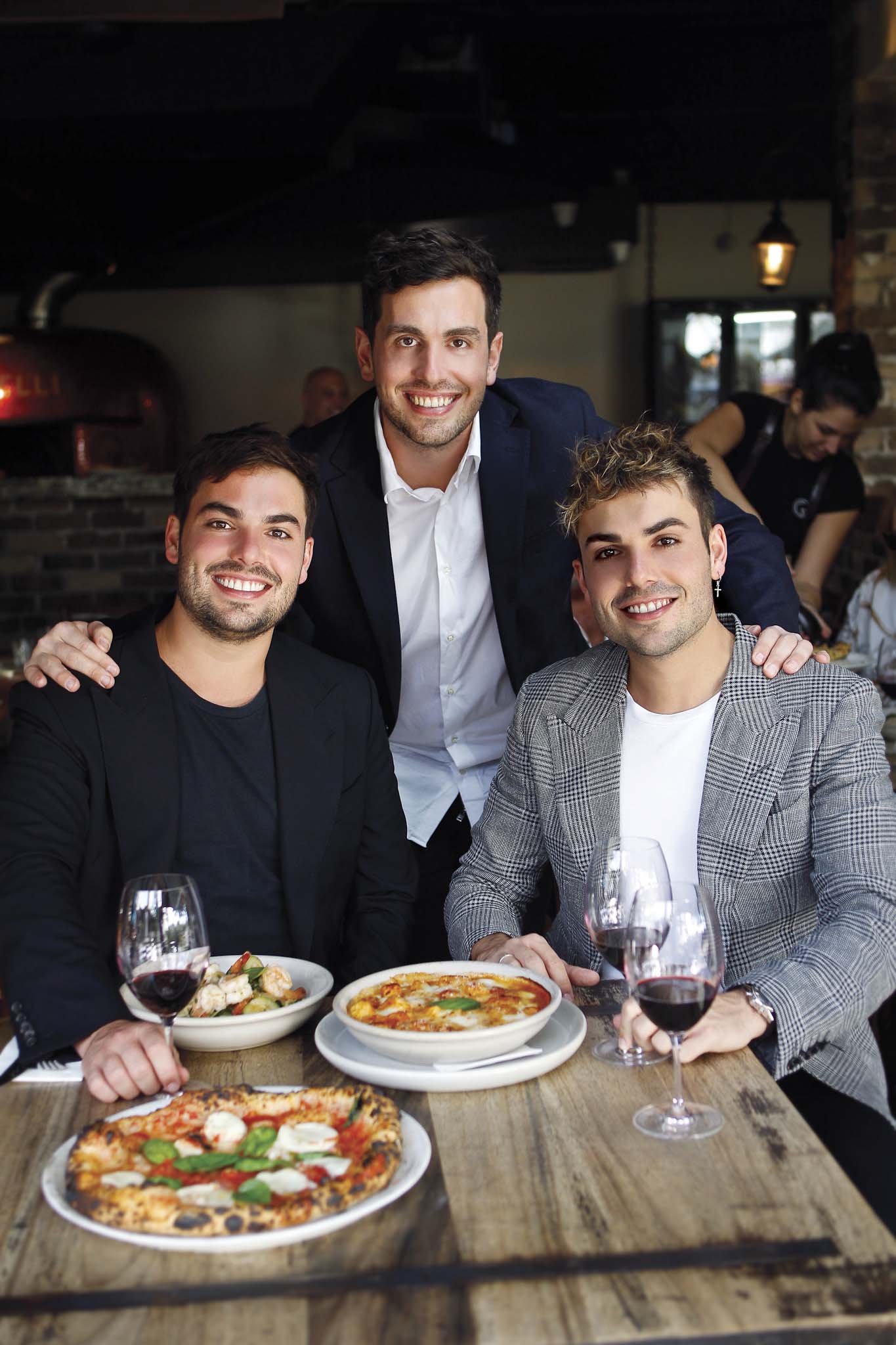 These guys are the undisputed young guns of the Gold Coast hospitality scene, and their enthusiasm is obvious and infectious.
In just six years since launching Gemelli Italian at Broadbeach, the Carney boys – twins Alex and James, 26, and big brother Paul, 30 – have stamped themselves as among the Coast's hottest restaurateurs.
They have gone from one to three restaurants (Gemelli, Gemellini at Nobby Beach and Roy's by Gemelli at Sorrento), and won fans far and wide including celebrity diners Taylor Swift, Dwayne 'The Rock' Johnson and Willem Dafoe.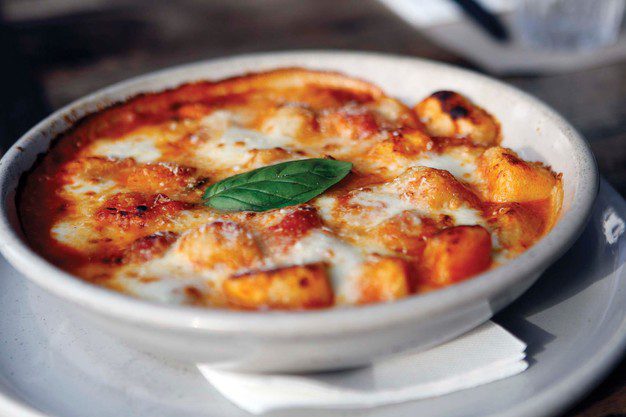 And they already have their sights set on opening a fourth eatery, probably in Brisbane.
Not bad for three young guys with no restaurant experience, but a rich Italian heritage and a love of the cuisine of their ancestral homeland to inspire them.
The sons of a dentist, the Carney brothers grew up in Griffith NSW, home to a large Italian community, and attended boarding school in Sydney.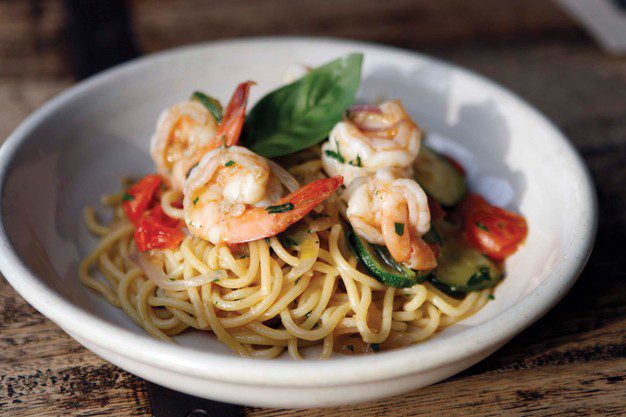 "Griffith is only a small country town but the Italian community and culture is very strong," James tells Ocean Road between sips of sangiovese and mouthfuls of antipasti at an alfresco table at Gemelli, overlooking Broadbeach Park, on a sunny Thursday afternoon.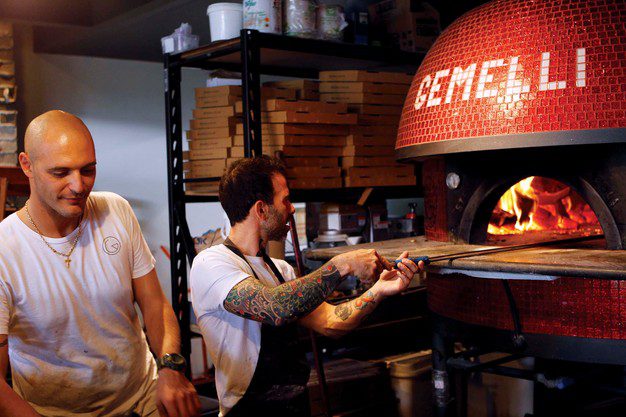 "If our dad does someone a favour down there, he's more likely to get paid with three boxes of oranges and a bottle of pasta sauce (laughs).
"Growing up in an Italian family, we're real foodies and we always wanted to open a rustic Italian restaurant," James continues. "We initially looked at Griffith but decided to come to the Gold Coast to give it a crack. Alec and I were 19 when we first opened and didn't have any idea what we were in for. We were naive, but when you've got a goal and a dream for what you want to do, the passion drives it."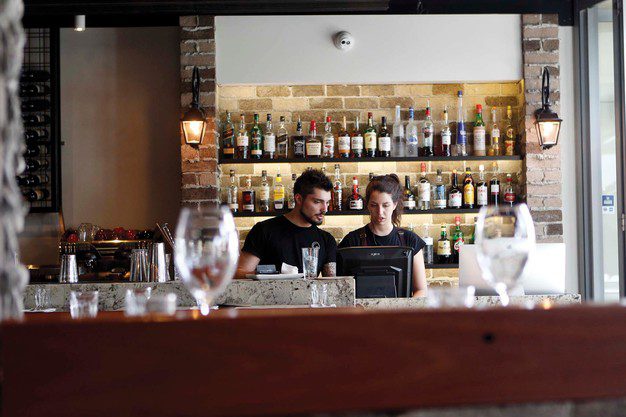 The early days at Gemelli were tough. None of the siblings are trained chefs but they worked day and night in the kitchen and even waited tables to turn their dream into reality, using recipes handed down through the generations to their Nonna.
"Our family helped us get through," says Alec, who with James still rattles the pans in the kitchen.
"When there were no customers, our mum and dad and extended family were there to support us.
Soon enough, Gemelli (which is Italian for twins, as in James and Alec), began to make a name for itself with its authentic, home-style Italian cuisine.
Traditional wood-fired pizzas and sumptuous hand-made pastas topped with mouth-watering house specialties such as 8-hour slow-cooked oxtail and pork shin ragu – coupled with top-quality service – have made Gemelli a firm favourite for locals and tourists alike.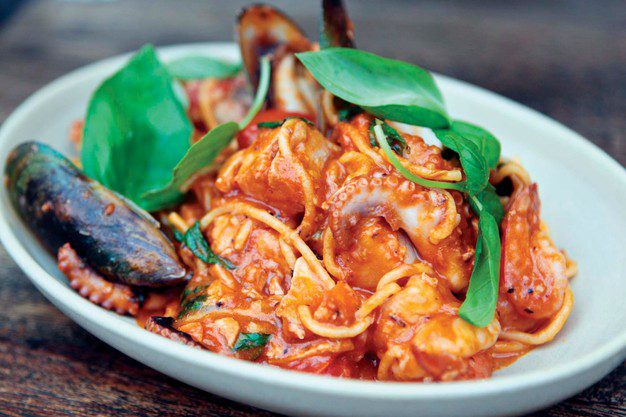 "We have many loyal customers who have kept coming back since the day we opened," Paul says.
"We get a lot of Italians from Sydney and Melbourne up here on holidays come in for lunch or dinner. The 'wogs' seek us out so we think we must be doing something right (laughs)."
A new red-tiled, wood-fired oven – imported from Naples at a cost of $80,000 – takes pride of place in the Gemelli kitchen.
"The oven is a real masterpiece and is the key to a lot of the magic of Gemelli," James says.
"That, and the fact that all our pastas are hand-made fresh daily. Many of our ingredients are imported from Italy and our fresh produce is sourced from quality local suppliers who we've established long-term relationships with since we opened because we want to support local business as much as possible.
"Most of the sauces are from recipes handed down from our Nonna, who has been a huge influence and inspiration for us. What the Italian nonnas don't know about cooking isn't worth knowing!"
Such was the early smash success of Gemelli that the Carney brothers opened a second, smaller restaurant, Gemellini, at Nobby Beach three years ago. A third eatery, Roy's by Gemelli, opened in the Riviera Shopping Centre at Sorrento in mid-2017 with a pared-down but nonetheless delicious menu catering to the locals.
The restaurant was named after Roy, the Carney brothers' faithful doodle dog who can often be seen soaking up the sun outside Gemelli.
"We're aiming to opening a restaurant in Brisbane within a year and would love to have one in Sydney one day too," James says.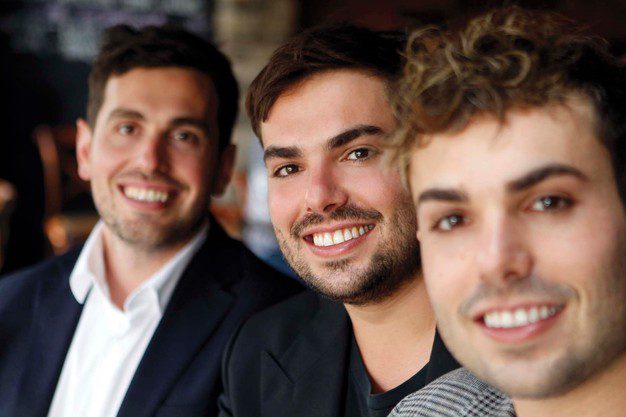 "We want to be known for the best Italian food in Queensland, if not Australia."
Consistency, say the Carneys, is the key to everything they do.
"We've grown but nothing has changed as far as our vision, which is to deliver our customers proper, hand-made Italian food," Alec says.
"We feel like we've taught a lot to the Gold Coast people about good Italian food. We think we've brought the real flavours of Italy to the Coast."
Paul notes that many Coast restaurants have come and gone since Gemelli opened, particularly in Broadbeach which was hit hard by a post-Commonwealth Games slump.
But Gemelli has not only survived, it has thrived – no small feat in the fickle Glitter Strip hospitality game.
"A lot of people didn't believe we'd succeed, especially given our inexperience in the restaurant industry," Paul says. "Consistency is the key to everything we've done and it's why we have built long-term relationships – with customers, with suppliers and with staff, many of whom have been with us since day one. We're still here every day to make sure that consistency is delivered, lunch and dinner, weekdays and weeknights. It's about consistency and passion. We are where we are today because we've put our heart and soul into it."