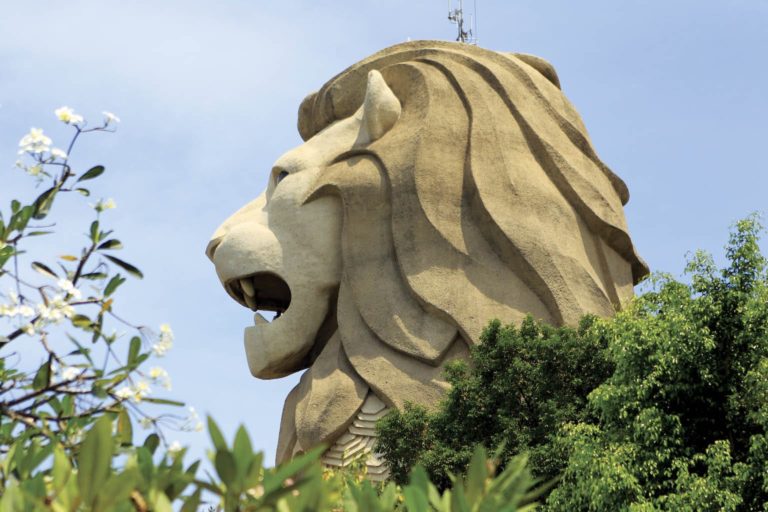 WORDS: PHOTOGRAPHY
To celebrate its 50th year of independence, Singapore is throwing its biggest party in history! The Ocean Road travel team decided there was no better way to enjoy the party than to be right at the heart of the action. So, it was Singapore here we come for fine food, high end shopping, the famous Singapore Sling, and the cleanest city in the world. Join us as we take you on our Singapore adventure and give you an insight to the wonderful hospitality of the Marriot hotel group on the famous Orchard Road.
As we gather at Gold Coast Airport waiting to board our 787 Dreamliner with Scoot Airlines, the Ocean Road team are extremely excited about our Singapore escape. The estimated travel time to Changi Airport is seven hours but with beautiful big, comfy seats it was a smooth, comfortable flight.
The sun was setting just as we arrived in Singapore and we flew over hundreds of cargo ships waiting patiently to load their containers for export. As we touch down and pass through customs we're ready to experience this beautiful city that comes alive at night.
Heading:
This city knows how to celebrate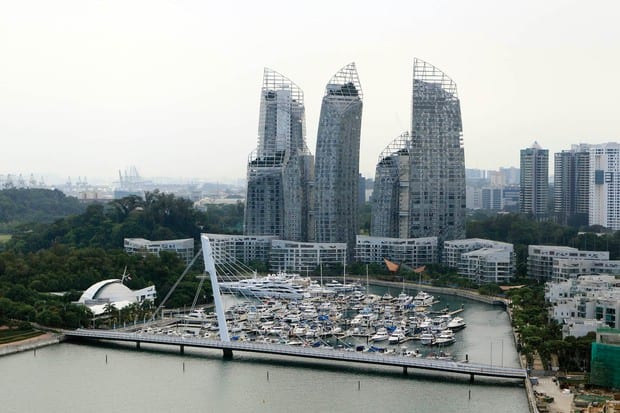 A little bit of History…In 1965, when it was expelled from a federation with Malaysia, Singapore's very survival seemed uncertain. Now it's one of the world's richest countries, admired for its clean government, order and efficiency. It combines low taxes with good public services and regularly leads global rankings of the ease of doing business.
Singapore must be doing well to splurge $20 million dollars on the parade for its birthday. That princely sum bought 12000 performers and drew in a turnout of 26000 spectators along the streets.
They say money can buy most things in life – and that it can! Twenty fighter jets flying in the formation of the numerical numbers 50 is very impressive!
While we all commented on the cleanliness, the real stand out was the amount of development going on. Every second corner had a new building going up. There are some serious high rises being built, similar to the Gold Coast, you can always tell the success of a countries' economy by the amount of development in progress.
Our very polite and funny cab driver who escorted us to the famous Orchard Road Marriott Hotel gave us running commentary on everything that's fun to do in Singapore. He was even polite enough to tell us where the sailors go to visit the 'Ladies of the night'; the building, the floor and how many hundreds of ladies work there. We said 'that's very kind of you but we really won't be requiring the address of this venue.' Thinking back on this after the trip, he seemed to know a lot about a place he said he hadn't visited!
Heading:
Singapore Marriott Tang Plaza Hotel
Copy:
Our entertaining, informative cab ride took twenty minutes, then we were walking into a very grand reception at the Singapore Marriott Tang Plaza Hotel. This hotel is amazing from the very minute you step foot into the foyer. Strategically located in the heart of Orchard Road, Singapore's prime shopping and entertainment district, this award winning hotel succeeds in creating a pleasurable stay for both leisure and business travellers. Five restaurants and bars offer an exciting array of dining experiences and pampering spa treatments are available at The Retreat. Unsurprisingly, the ladies were quick to book treatments.
Travellers will find new heights of luxury here. We're escorted to level 5, the floor of luxury in this hotel. On arrival, we're captivated by a breathtaking tropical oasis of tranquillity where nature, Asian architecture and a picturesque landscape bring together the harmony of resort-style and city living. Our 42sqm pool terrace rooms are the finest the resort has on offer. These state of the art intuitively designed rooms create a cosy and romantic stay for each couple. Each room has a private veranda which allowed for the consumption of many cocktails to take in the breathtaking view of the pool lit up with fire burners to top off the atmosphere.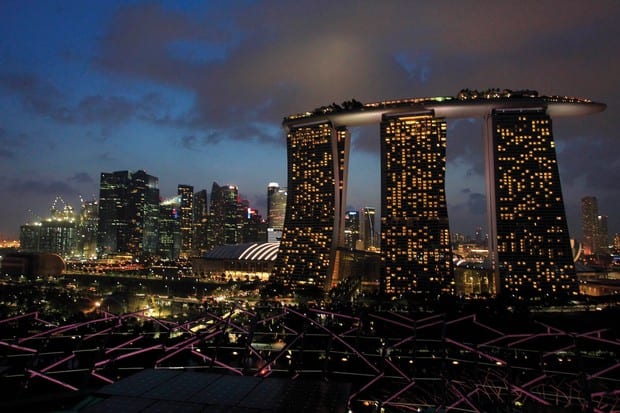 Considering we come from a country where we think we are pretty good at what we do when comes to food, meals here were to die for. This truly was the finest food that the city has on offer. On our first night we decided to indulge in the freshest international buffet spread at the Marriott Café. Chefs take centre-stage here, whipping up a perfect culinary story a la minute upon request, bringing the 'Freshness Redefined' concept to life. The service is like nothing we'd seen before. You'll find the freshest selection of oysters, snow crabs, crayfish and prawns all at the seafood station which was certainly popular amongst our table. All before we indulged in some piping hot live pulled noodles. Savour renowned local dishes such as Singapore Chilli Crab, Chicken Rice and succulent roasts during dinner. The salad bar offers over 15 varieties of salad leaf market style and 20 accompanying condiments. For our vegetarian on board this trip the premium meat dishes such as Crispy Pork saddle and prime ribs were off definitely off limits. However, the head chef was notified of our stay and we were all lucky enough to have some very special one-off dishes cooked for us to share. This food was divine.
Heading:
Massage therapy
Whilst the boys enjoyed a swim in the pool and some quiet beers, the girls thought they would take full advantage of The Retreat Spa within the hotel…
After a long day exploring buzzing high end fashion boutiques, exquisite restaurants, and the plentiful culture that Singapore Marriott has to offer on its door step, there is nothing more luxurious than treating yourself to a relaxing pampering session.
The beauty of staying at the Marriott is that you have a private sanctuary at your fingertips – and it's just a short trip in your robe from your room.
The Retreat Spa Marriott is conveniently located on the 3rd floor and the treatment menu has an array of indulgent packages and individual options. Choose from body wraps to heavenly scrubs, facials and massages. The hardest hurdle is deciding which treatment to try.
After studying the menu, we opt for the soothing foot soak along with a 90min signature massage, a mixture of a Swedish and Thai massage. Our therapists Susan and Sandy worked their magic offering pressure from light to hard, and use stretching technics to encourage energy flow throughout the body.
The result was a blissful relaxing coma which was difficult to snap out of after being under their skilled spell for a dreamy 90 mins.
An experience at Retreat Spa stays true to their motto of pure mind, body and soul rejuvenation.
Heading:
Tourists on tour
As a collective group of tourists to this beautiful city we decided that we had several things we wanted to achieve whilst here. However knowing we couldn't achieve all of them we hand picked a few and set about ticking them off our lists…
No Visit to Singapore is complete without a Singapore Sling at the iconic luxury Raffles Hotel. Situated in the heart of the business district Raffles is a veritable oasis in the middle of the city. Its classic architecture has been perfectly preserved and provides a stark but lively contrast against its modern skyscraper neighbours.
Through the decades, some of the most famous personalities in the world have visited including politicians and members of the royal family such as the Duke and Duchess of Cambridge. What will go down in history with Raffles, however, is that the Ocean Road team have now experienced this wonderful hotel and drank at The Long Bar to celebrate the 100th anniversary of the Singapore Sling!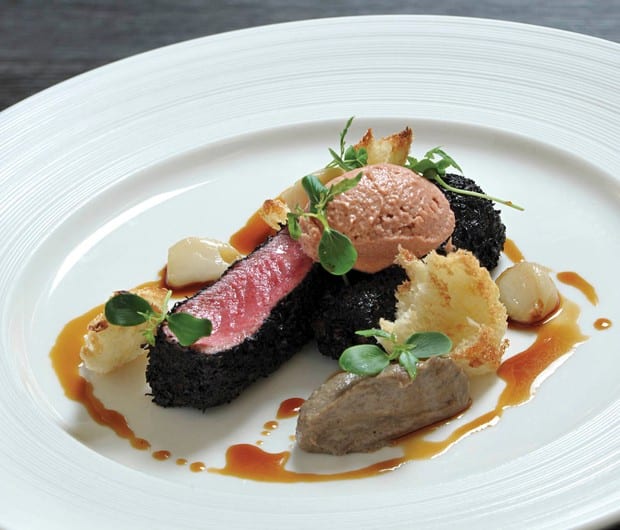 It's been a while since we all sat and ate peanuts in the traditional style where you throw your shells onto the floor. It certainly felt strange at first, but didn't take too long before we were experts at making a mess. Soon there were four big kids sitting at the bar drinking Singapore Slings, throwing peanut shells at each other.
As we waited patiently for our drinks to be mixed – we watched the barman and the sheer amount of alcohol he was putting into these Slings. No wonder they were so amazing! They really were tasty and everyone agreed well worth the wait. Yes, this place is a must-see and a place we'll remember forever. So was the bill for 4 Singapore Slings – $144 – I will remember this bill forever too.
Heading:
Super Trees
Giant man-made 'Supertrees' illuminate the city each night as part of the huge Singapore project to be the 'Botanical Capital of the World'.
They've been billed as Asia's latest unmissable tourist attractions and we had to see what all the fuss was about. They can be seen from miles around the city, these man-made Supertrees are as tall as skyscrapers and are lighting up the night sky over Singapore adding so much colour to the city which is breathtaking to see. The towering structures stretch 50 meters into the sky, have giant steel and concrete trunks, and thousands of thick wire rods for branches that are choreographed to music with their amazing light show each night. As the four of us sat in amazement absorbing these beautiful creatures we realized there was a bar and restaurant inside one of the trees. We seriously thought we were in heaven. Approaching the entrance we had no real expectations. However, after a short lift ride and some further climbing we were greeted to cocktails with music on a roof top bar within a tree overlooking the ever so famous Marina Bay Sands Hotel. This night will forever stay in our memories.
This is an absolute must to see when in Singapore. Our recommendation is to book the restaurant for dinner within the tree house. Sit back and enjoy the show; seriously rates 9.5/10.
Heading:
Sand, Cocktails, DJ, Beach Pools
Welcome to Santosa Island
It was another beautiful day so we decided to take full advantage of the sunshine and head to the cable cars that run from the top of the mountain through to Santosa Island. Being from the Gold Coast, we were missing the sand between our toes and really wanted to kick off our shoes and get amongst the cocktails and pool bars for the day.
It didn't take us long after a scenic 20 min cable ride with spectacular views of the city to start our walk to Santosa Island. There's 3.2 km of sandy beaches here with most of the tourists all playing volleyball, sipping cocktails and lapping up the 30 degree heat and the pools along the stretch of beach. We again have found our destiny and soon settled into the beach club under a cabana. DJ, music, drinks and food ordered, we wondered why it had taken us several days to find this little treat.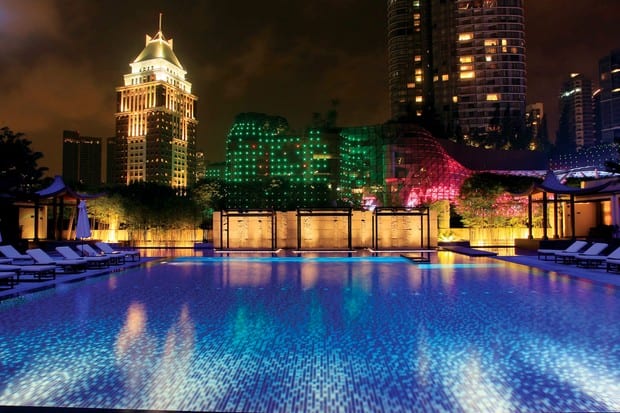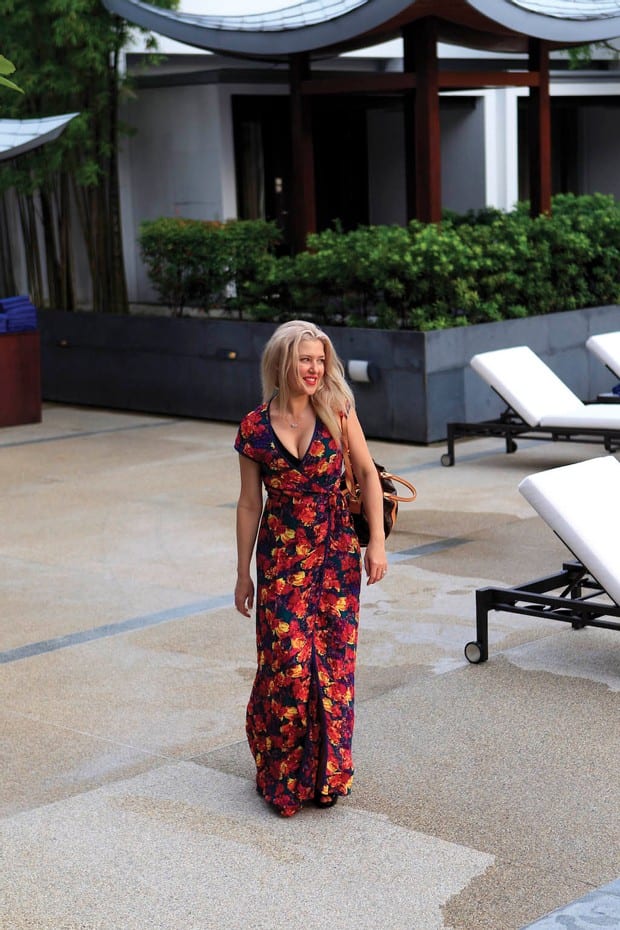 The rest of the day became a little blurry – maybe from many cocktails in the sun. However, the feel of sand under foot, sun on our skin and listening to loud music, all when in the middle of a city, was a special experience we all dearly loved. Santosa, thank you – we will be back!
Heading:
Chinese in Singapore
Wan Hao Chinese Restaurant
Nine courses of continuous flavours – this restaurant is taking Chinese food to new heights in the luxury food category. We all sat in amazement whilst course after course came out with unique aromas and contrasting textures. This Chinese restaurant was transformed into an irresistible long night affair.
Our setting this evening is with Chinese gold leaf calligraphy which made this a special dining experience which we truly appreciate. Wan Hao's exclusive venue is known for its crisp Peking Duck with traditional Chinese Crepes, Beef Terderloin served with Sour Plum Fresh Pear and seafood delicacies – all from thee specially-curated menu by the talented team of chefs. The restaurant is consistently listed as one of the top restaurants in Singapore and heralded for its impressive wine list of over 300 selections for wine lovers. Again we all agreed that this food was divine and we were fortunate enough that the award winning restaurant was simply within the establishment we were staying on level 3. Again another 9.5/10. Very impressed.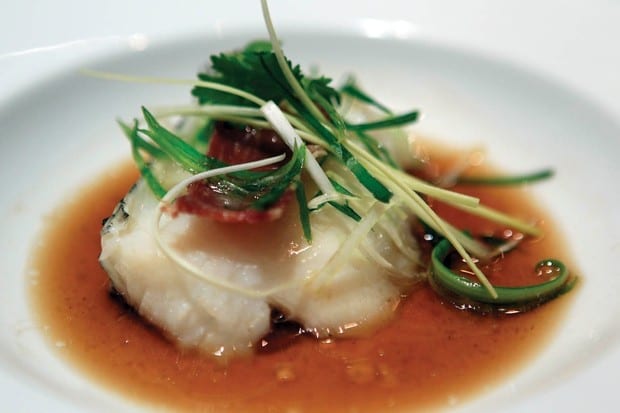 Heading:
Shopping in Singapore
Copy:
A holiday in Singapore is never complete without hitting the famous Singapore Shopping arenas. The girls certainly could have gone crazy in the famous Orchard Road with every high-end brand in the world being showcased in the 3 and 4 level department store. This is a spectacular experience of the world's finest, leading luxury brands all in one shopping mall. In addition to high end brands there are also many boutique and market type shopping areas along most of the roads and side streets. We were very controlled although both ladies bought multiple pairs of shoes – as you do when you are on holidays!
Sub heading: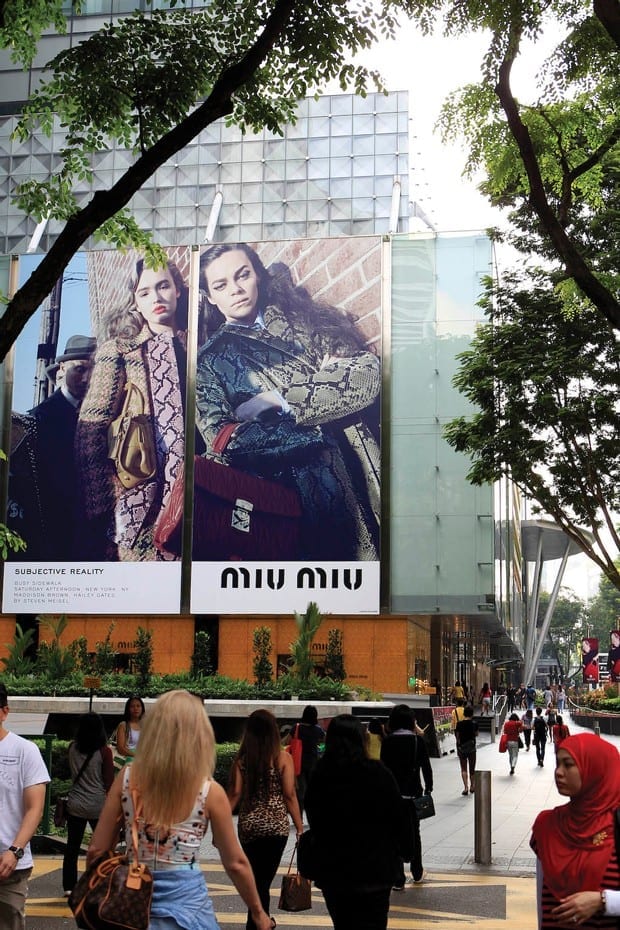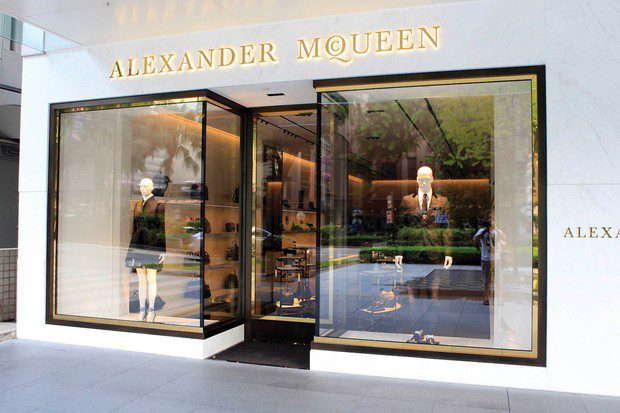 Top Ten Picks for Shopping in Singapore
Ion Orchard

Marina Bay Sands

Vivo City

Mandarin Gallery

Ngee Ann City

Wisma Atria

Pagado Street

Haji Lane

Little India

Funanan Digital Mall
Saying goodbye to Singapore
Ahh, our memories…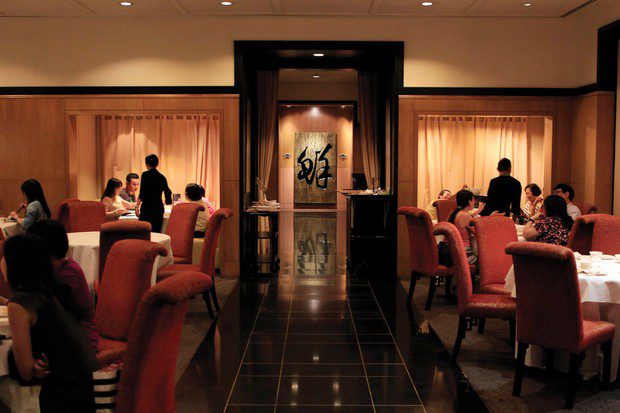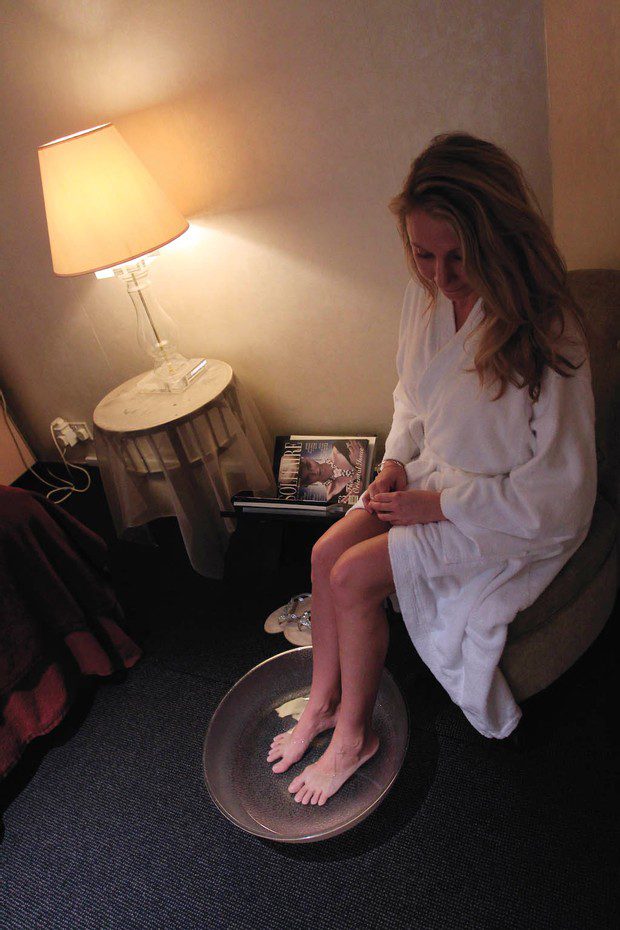 As we all gather and chat over several cocktails around the beautifully lit pool at the Marriot, we reflect on the gorgeous memories we have created over the past few days. Our takeaways from this country are the cleanliness, shopping and flavoursome foods that have all been on offer.
Singapore is so close to us allowing you to be literally shopping on Orchard Road the same day you fly out of the Gold Coast Airport. Santosa Island, the cable cars and live street parades are all part of the precious memories we take home. Roof top bars, giant trees, and of course, we can't forget throwing peanut shells on the floor with our $144 Singapore Slings. Singapore thank you for having us and Happy 50th Birthday!
Thank you…Our Sincere gratitude goes out to our lovely friends at the Singapore Marriott Tang Plaza Hotel – 320 Orchard Road, The Retreat Spa Marriott, and of course Dennis Basham the General Manager of Scoot Airlines Australia who is always so kind to offer Scoot Airlines services and their wonderful 787 Dreamliner experience.
Stay Tuned for our next adventure…