WORDS: PHOTOGRAPHY
In your latest fix of boozy knowledge — this time we're looking at the history of ale. Plus, our pick of the best new local brews with a point of a difference to quench your thirst this summer.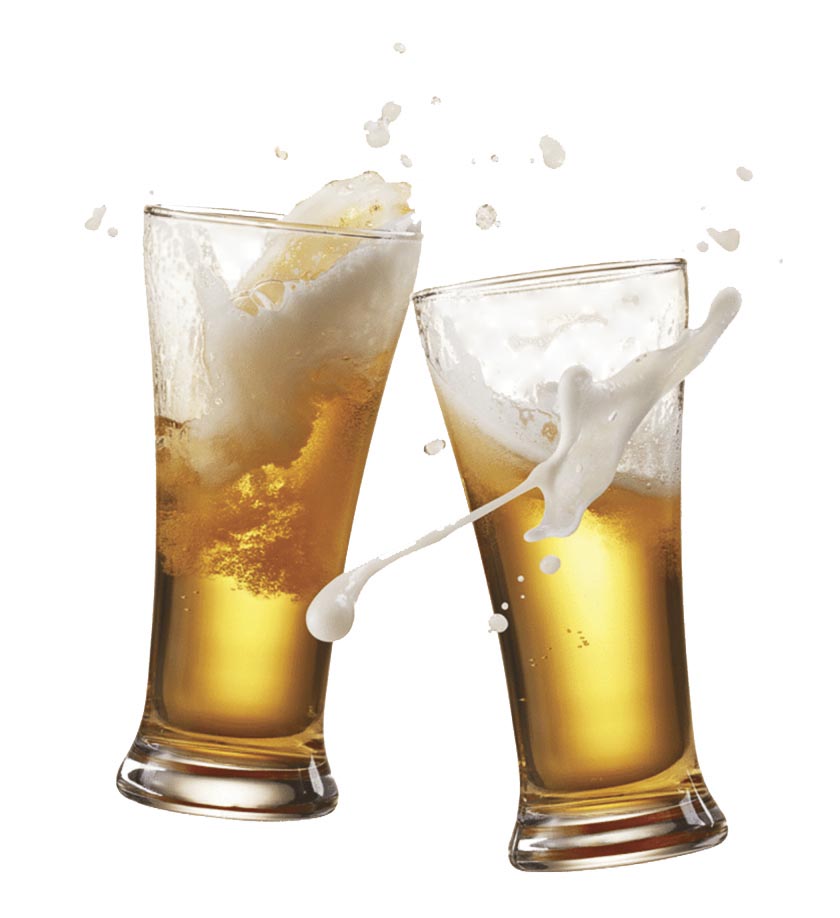 If you've been following these write-ups from issue to issue, you'll be a beer wiz by now—and schooling all the beer questions at trivia nights and dinner parties!
I recently read an article talking about beer sales being down in Australia and around the world. In fact, all alcoholic beverages are in decline in general, including wine, cider, and beer.
People are smarter these days — more educated with where things are coming from and what goes into food and beverages. Looking after their health and drinking quality has become a priority. Drinking less but drinking better seems to be the trend.
When I first started studying beer, I would have drunk any beer. Now I know what I know, and understand the backbone of what beer is and beer styles, my palette has changed dramatically. I joke that my palette is just as expensive in selecting beer now as it is wine.
However, not all good-quality beers need to be expensive. You'd be surprised; I challenge everyone when I say there is a beer for everyone!
I love the history the most about beer, tales about ales and how beer was for the working man while the wine was for the upper class.
Ales date back centuries. There are so many different styles of ale; no one (well very few) can say they don't like an ale. Unless they've tried every beer style, from every country — I think most people would be hard-pressed to not find something they enjoy.
The term 'ale' comes from the Danish and Saxon 'ol' and 'ealu'. Ales were brewed domestically since the 5th century CE. There was a demand for ale for every meal, funeral, celebration — actually, pretty much any occasion.
Households would put up an 'ale pole' out the front of their house to let people know a new brew had finished. This way, travellers could also find a way to quench their thirst while passing through a town. Alehouses were where communities came together.
Like all good things, this came to an end. Eventually, with centuries of retailing beer, in the 13th century England levied a tax known as the 'scot' tax on all beer sold arguing that the tax was needed to offset the 'drunkness'.
Taxes continued to be maintained and strictly controlled in each country. Yes, the taxman even had control thousands of years ago!
Now, that has resulted in many different beer styles around the world that each country has made their own. Each country faces its own unique challenges to try and find loopholes in tax.
Further to this, there was an appointed 'ale-connor' appointed by each manor or town who assessed the quality of the ale served in that jurisdiction. Imagine that: going around to every alehouse and assessing if the beer is quenching or not and being able to penalise the ale houses if it isn't!
This succeeded in keeping some consistency in the quality of the beers and keeping alehouses accountable to make sure they didn't put different 'unnecessary' ingredients in the brew.
So, now, with celebrations of Christmas, New Year's, and the summer months on our doorstep, I thought I'd share a few local brews with a point of a difference. Here's what I'm enjoying this summer:
1.Stone & Wood's new The Gatherer hit the market last month and is changing the way people think of beer. 'Beer not as you know it' is the slogan written on the can, challenging rose and spritz drinkers alike. It's blush in colour: watermelon, cucumber, and mint. This is summer in a glass. The best thing about this beer is it is versatile. Try mixing it with local gins such as Brookie's and Ink, with slices of cucumber. A brand new spin on a 'spritz!'
2.Black Hops' limited-release Frontyards is the first of its seasonal sour range and is brewed with seawater (unique to a Gose style of beer) from Burleigh beach, which is just nearby their brewery. Don't worry, it's boiled and tested, so there can't be any funny business from the sea in there. There's tartness from the lemon, and cucumber and mint mixed in. This is another alternative to a Pimm's Cup!
3.Lost Palms' Native Series kicked off with a Finger Lime & Saltbush Sour brew. Finger lime was added in the fermentation process and then rested on local saltbush leaves. With this mix, this has given the beer a semi-salty and extra-tart clean and dry finish.
All of these beers are easy drinking and less than 4.2 per cent alcohol. They will go down well over these summer afternoon sunsets, antipasto platters, fresh prawns on the beach, or fish and chips on glorious Burleigh Hill.