WORDS: Alex Mitcheson - www.alexmitcheson.com PHOTOGRAPHY
The evolving and now dynamic restaurant scene on our coast is being complemented greatly by a strengthening wine industry here in Australia. ORM sat down with the one of the Gold Coast's most prolific mind's on wine. Cheers!
It is said that your initial interaction with someone will stay with you. I sit alone in the grand and ultra-modern Balthazar Wine & Dining at The Crowne Plaza Surfers Paradise, awaiting the arrival of Wine and Beverage Manager, David Stevens-Castro.
David hails from Chillan in the Central Valley of Chile, a wine region that extends some 650 kilometres from North to South. His Grandfather's farm remains in the family to this day, where they grow a variety of fruit as well as grapes for wine. "My grandfather was a relentless man with so much energy, and still is!" he tells ORM.
With seven children, a farm and full-time job as an accountant his tenacity to always be working was an inspiration to young David. At this same time, his uncle and aunty were running one of Chile's largest, and most important fruit and wine chemical analysis laboratories, VINOLAB. Some 70 per cent of all wine exported from Chile needing to be certified through their work in order to be deemed safe for sale overseas.
David spent long days helping on the farm as a teenager, particularly during the harvest. "We worked big days, sometimes coming home at 10.30pm for dinner and then up again early the next day. You would literally forget what day it was," he says.
The choice to then go and study Agronomy at the prestigious Pontifical Catholic University of Santiago was a natural one.
"I am a very family orientated guy, and social also. I believe that this typical strong family connection is the strength of our culture," he says.
The decision to go and travel Australia and find work on a vineyard wasn't taken lightly. However, in 2007 David decided that such a diverse wine industry, as Australia, was where he wanted to hone his skills.
Arriving too late for the harvest season, he instead opted to catch a bus to Byron Bay and see some of Australia. The alternative 'beachy' lifestyle had him from the start.
With a spirit perhaps inspired by his grandfather he started looking for work, "I literally took a bus out to the hinterland and began walking around the back roads to farms and knocking on their doors to ask for a job". Successfully with work, he began to enjoy the area, even playing rugby for Byron Bay RFC.
A chance meeting whilst hitchhiking then lead to another job giving David full responsibility for a farm growing macadamia, mandarins, and limes. It was then that he to started organising wine appreciation evenings in the town. "It was at this time I really started growing as a professional, I really got into wine," he tells ORM.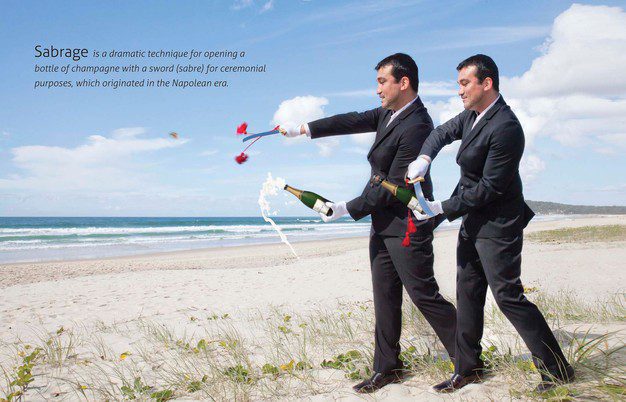 A sponsorship visa offer then presented itself at a blueberry farm. "I couldn't believe my luck, it was the perfect opportunity", he says. But within months the farm was devastated by a catastrophic hailstorm destroying 80 per cent of the crop, David was left jobless.
A four-year period as a wine sales representative in South-East Queensland and Northern New South Wales then followed.
He got to see how the wine industry worked at wholesale, retail and restaurant level.
After roles of Sommelier at Peppers Byron Bay then The Hilton Surfers Paradise, he and his wife created Latino Cellar, an online shop showcasing exclusive wines and a regular blog.
David went on to be property sommelier at InterContinental Sanctuary Cove and admits "working at Sanctuary Cove was an amazing insight on how to run 5-star occasions on a variety of budgets.
"If I talk wine now, you are going to hear about food too, more than ever before! Food is the common language, and in describing wine – analogies with food are very important," he says.
This ardour for food and wine has inspired him further, with the writing of a series of books, 'Paired'. Along with wife Fran who covered all aspects of the design and photography the duo set about writing the books that are accessible and easy to digest. He tells me, "We wanted to include simple food that can be cooked at home without a chef and expensive equipment. We don't cover brands but rather types and regions. With the ultimate focus not on 'what', but rather 'why' these foods and wines go together".
Currently, he manages a portfolio of over 600 beverages across five different outlets, as well as liaising with wine merchants and wineries alike.
Yet he still finds the time and energy for his current project; studying for the illustrious Master of Wine certification awarded by the Institute of Master of Wine.
This 'holy grail' of wine qualifications is the very pinnacle of wine mastery and knowledge, and by no means an easy feat. There are only 356 people worldwide who have been awarded this title. Many have tried and failed.
I ask what wine is to him. He replies, "I always try and let wine tell me a story, I want to see the tiny little traits of where a wine has been grown, a certain site just by its aroma. It's identity. I dislike when people look at wine in a super technical way, for me wine is emotion. You should always receive wine with a smile on your face".
His modesty around the subject is further cemented telling me how excited he gets finding a really good $20 bottle of wine or one that has been not priced properly at a bottle shop with mixed up vintages; enjoying all the degrees of quality wine has to offer.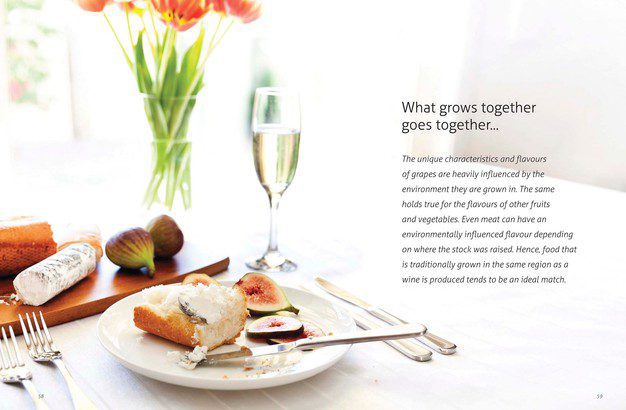 He says, "Pretention and lack of knowledge, unfortunately, scare people away, they think it is too complex which is a shame".
The single biggest misconception he says comes across from day to day is, "Riesling is sweet. In fact, 95% of Australian Riesling is actually dry".
Australia's wine sector today is one of the most vibrant in the world.
Wines are imported from all over the globe."The multicultural backdrop that Australia has is really in its favour when it comes to this diversity we see in wine offerings," David explains.
The promise of a blooming wine industry here on the GC in the next five years is very much a real thing.
"Restaurateurs are really making the effort to have exciting wine lists, avoiding big names and giving you something you won't find in bottle shops", he says.
When asked what his favourite wine of all time is, he pauses and flashes his big white smile before gasping, "Of all time? It has to be Champagne. There's nothing like it, no other wine region can capture so much drama in a bottle!"