Greyburn And Kearney, A Breed Apart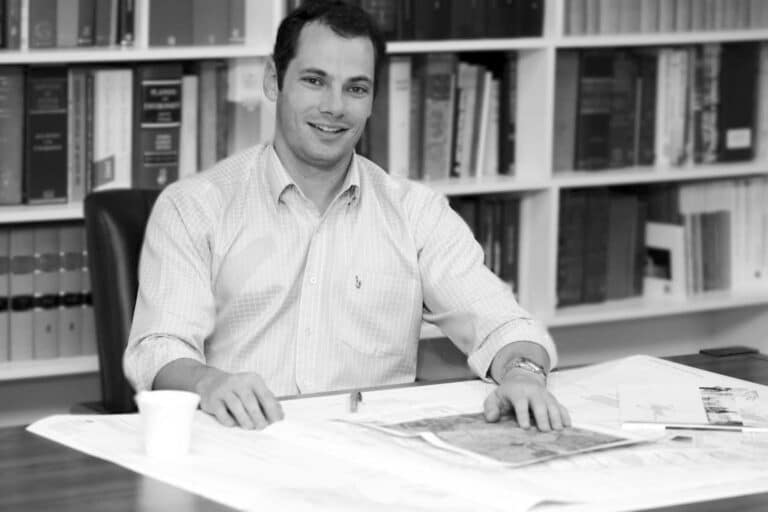 WORDS: Ocean Road Magazine Editorial Staff PHOTOGRAPHY Supplied
John Kearney is a rare breed in the Gold Coast development industry — he has made his company Greyburn Building Contractors the 'go-to builder' for some of the country's most successful players.
As a Gold Coast local with extended family ties in property development, Mr Kearney has successfully grown Greyburn's reputation as one of the city's leading construction companies, which over the past nine years has brought to the market more than 600 residences worth more than $500 million.
But it's Mr Kearney's understanding of the local market as both a builder and developer that sets Greyburn apart.
A qualified civil engineer, Mr Kearney has more than 20 years experience in the property industry and the third generation of the Kearney clan to make his mark in his chosen profession.
"As a civil engineer I have a passion for seeing projects come out of the ground, creating something from nothing, so getting into development was a natural progression for me," says Mr Kearney.
Greyburn was founded in Melbourne in 1987 by Michael Byrne and Graeme Ballinger who relocated the business to the Gold Coast in 2000. Mr Kearney took over the business in 2014 and worked closely alongside Mr Byrne for the first few years.
After becoming sole director and shareholder of Greyburn in 2014, taking on an extensive portfolio of commercial and residential projects, Mr Kearney expanded the executive team in 2021 by enlisting seasoned property professional Aaron Hook as co-director.
Between them, the dynamic duo has continued to evolve and build on Greyburn's trusted reputation, and become the building partner for private and publicly listed developers undertaking projects across south-east Queensland.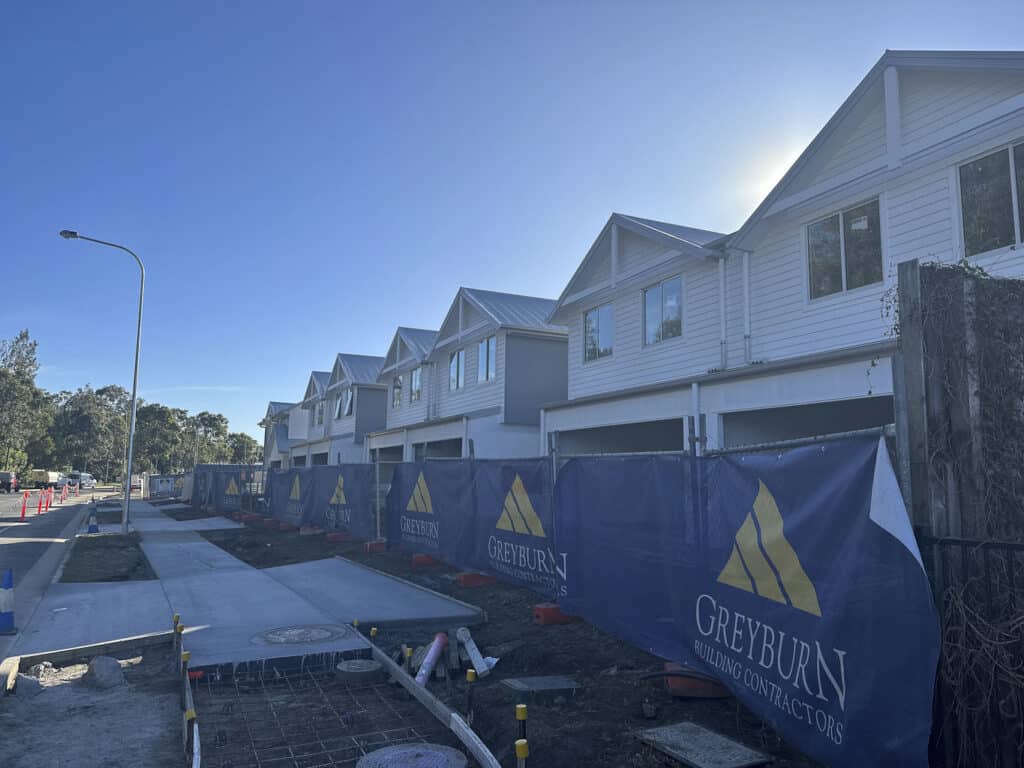 Mr Kearney concedes that as the head of a construction company, being a civil engineer offers advantages that keep the company ahead of its competitors.
"It gives me the technical mindset to solve problems and, to be honest, that's what property development is mostly about," he says. "Nothing is easy in the industry. It's a continual problem-solving game and that is one of our strengths at Greyburn."
Amid a challenging period for the development industry, Mr Hook says Greyburn has been able to leverage its depth of local experience that has made it the preferred builder for some major developers, such as Frasers Property Group which tapped the company last year to finish its $121 million Minnipi Quarter project in Brisbane, following the collapse of the previous builder.
"We completed Minnipi Quarter on time and on budget for the developer at a critical time for the project," says Mr Hook. "Our team was quick to respond to the needs of the client and we are proud to have assisted in bringing this project to completion in collaboration with the subcontractors and suppliers."
The Kearney appetite for development has grown in recent years, with Mr Kearney's private development company Immerse Projects starting construction of Rhythm Kirra Hill, a boutique apartment project at Coolangatta along with two other larger Coolangatta projects that are moving through the design process.
The development, which is targeting the 'missing middle' market, will deliver 40 coastal-inspired apartments within walking distance to the world-class beaches of Coolangatta and Kirra.
"We're looking at more of these projects because we see the future of the market on the Gold Coast in affordable mid-rise projects," says Mr Kearney.
"Over the past seven years, we've really focused on townhouses in Mudgeeraba, Hope Island and Brisbane. They're reasonably quick to execute and build but there's only a finite amount of land left for townhouses, especially on the Gold Coast."