Gold Coast's Links Hope Island Set to Embark on New Era of Benchmark Luxury Living, Leisure and Wellbeing
WORDS: Tabatha Willis PHOTOGRAPHY Supplied
A NEW era of luxury living and leisure is set to reinvigorate one of Australia's best resort golf courses with plans for a benchmark development of residential wellbeing on the Gold Coast's north shore.
GH Australia is taking the exclusive and longstanding LINKS Hope Island to the next level, rebranding it as LINKS Golf and Wellbeing, an iconic destination oasis for health and wellbeing.
Saffron at LINKS will sit adjacent to the main LINKS clubhouse facilities on the last pristine waterside location within Hope Island Resort.
More than 100 inquiries from prospective buyers have already been received after a recent soft launch of Saffron at LINKS, more than half of them from Gold Coast locals keen to secure a new lifestyle residence ahead of the reopening of borders on December 17.
The stunning collection of 26 premium villas will be immersed in the serenity of the LINKS lush surrounds.
Luxury two-level villas of up to 270 square metres primely positioned beside a tranquil waterway will offer spectacular aquatic vistas with views of the golf course beyond.
Contemporary three-level villas—spanning a generous 260 square metres with parking for two cars—will feature private garden vistas and incorporate rooftop recreational/entertainment terraces.
Designed with a sophisticated wellness aesthetic that blends seamlessly with its subtropical environment, the high ceiling interiors of the villas is focused on maxmising light and ventilation.
Adding to the strong outdoor connection, all the villas also offer two levels of alfresco space ideal for hosting family friends for dinner or a Sunday afternoon BBQ.
Uniquely, as part of the Hope Island Resort community, the villas also include storage areas for private motorised golf carts when they are not being used visiting the local tavern, shopping centre, medical facilities, parks or playing golf.
Plans also are being prepared for a major upgrade and remodelling of the LINKS clubhouse to incorporate a wellness centre.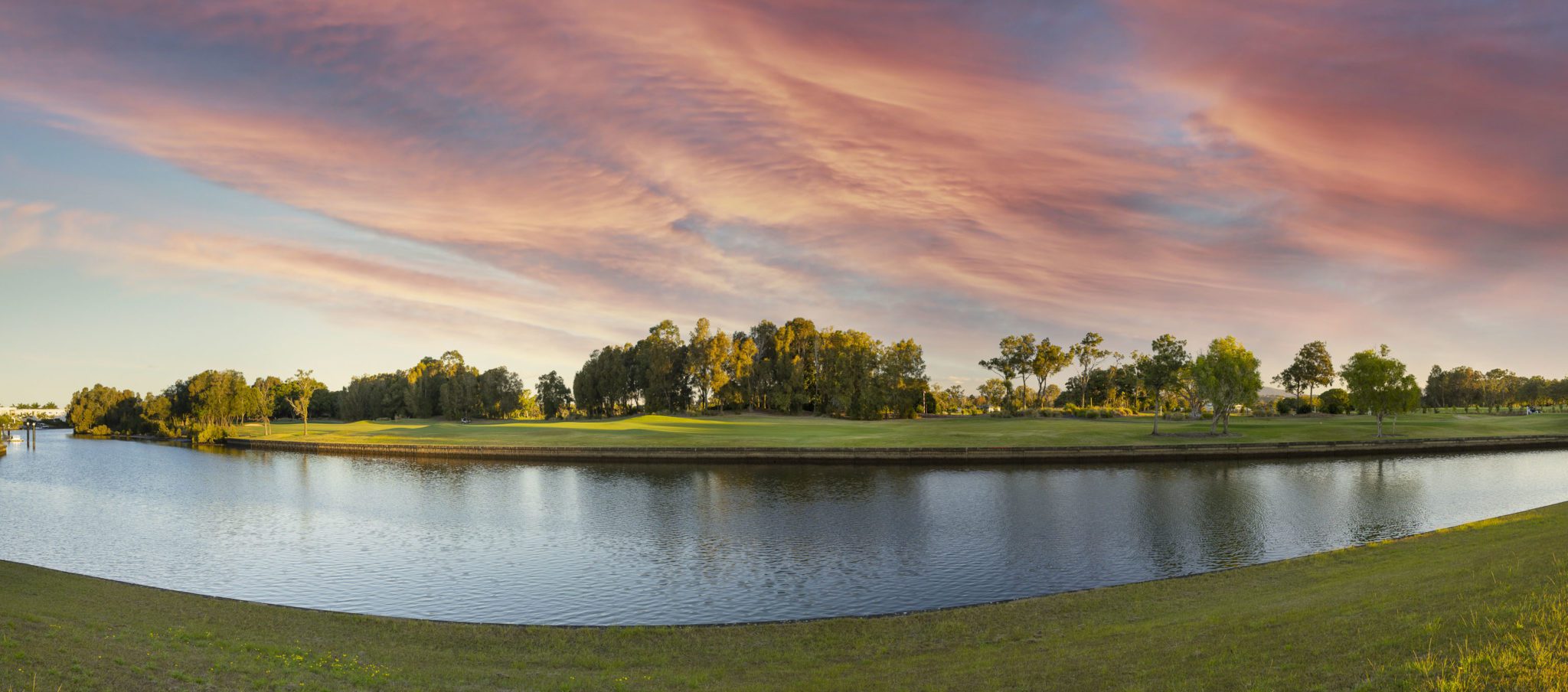 Classes in yoga, pilates and tai chi or bookings at the hair and beauty day spa are now available.
A golf academy has already been established along with a new golf driving range and practice facilities.
"We seek to create world-class wellness and leisure destination," said Ellen Guan, Director of GH.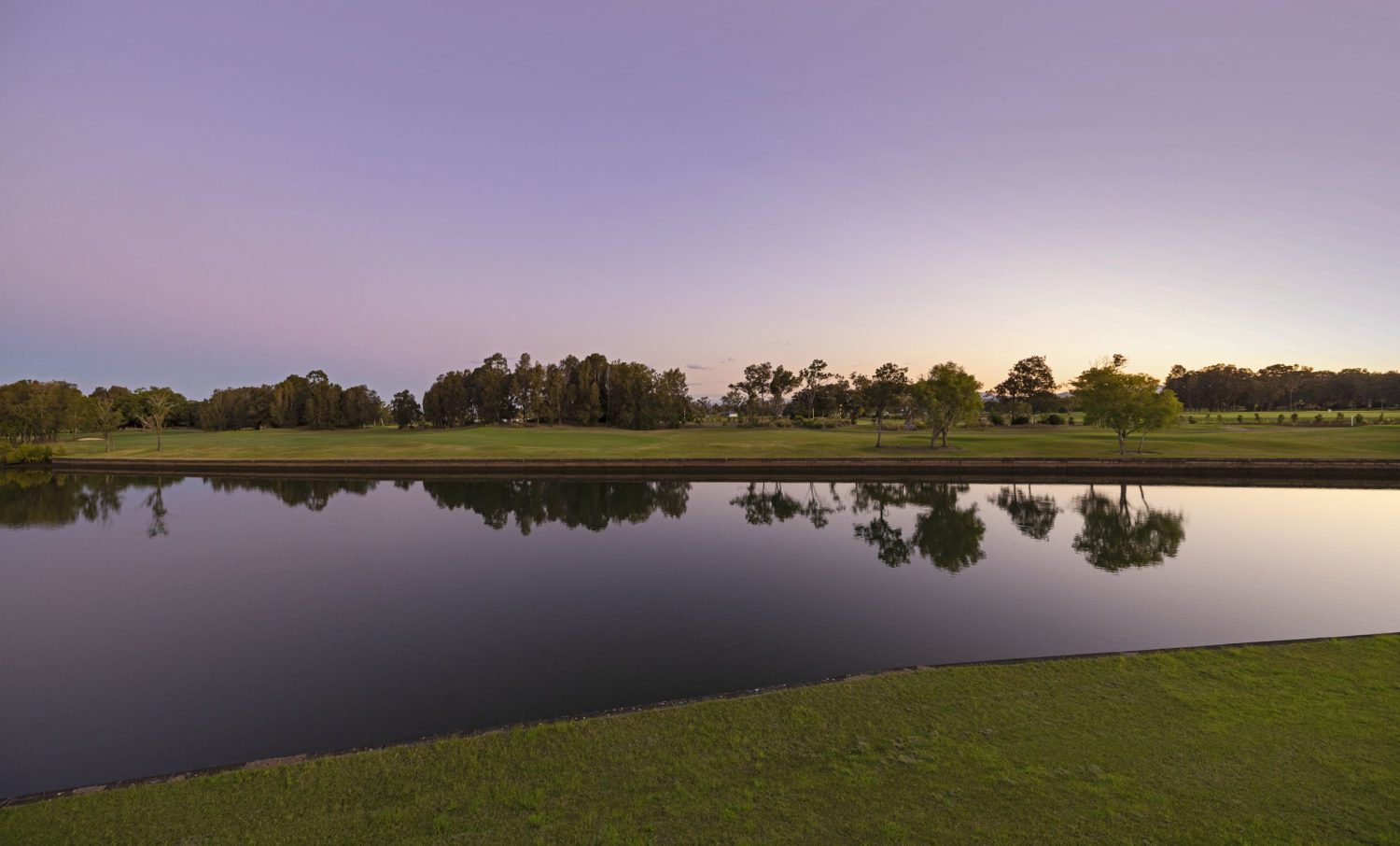 "Our master plan aligns with this philosophy and meets the needs of an emerging market with an interest in making health and wellbeing an important part of their lifestyle.
"LINKS Hope Island is already among the best leisure facilities of its kind in the country and our plans will cement the golf course and clubhouse precinct as the premium leisure, recreation, golf and wellbeing place to call home on the Gold Coast."
Saffron at LINKS follows GH Australia's highly successful delivery of The Gallery, a premium residential precinct at the Hope Island Resort.
With only a strictly limited number of villas available, GH Australia is accepting expressions of interest now from prospective buyers looking to secure their new home in Australia's lifestyle address for health and wellbeing.
GH Australia is a developer with extensive experience in high-end residential and recreational developments. It has owned the Links Hope Island golf course and surrounding development land since 2014. The company also owns the award-winning Noosa Springs Golf and Spa Resort, and Park Sydney, a master-planned community in Erskineville.