Gold Coast welcomes three days of music on its very own beachfront – GOLDEN SHORES
WORDS: PHOTOGRAPHY
Get ready to paint our city Golden, as the Gold Coast welcomes a brand-new, three-day
music festival on Surfers Paradise's iconic beachfront.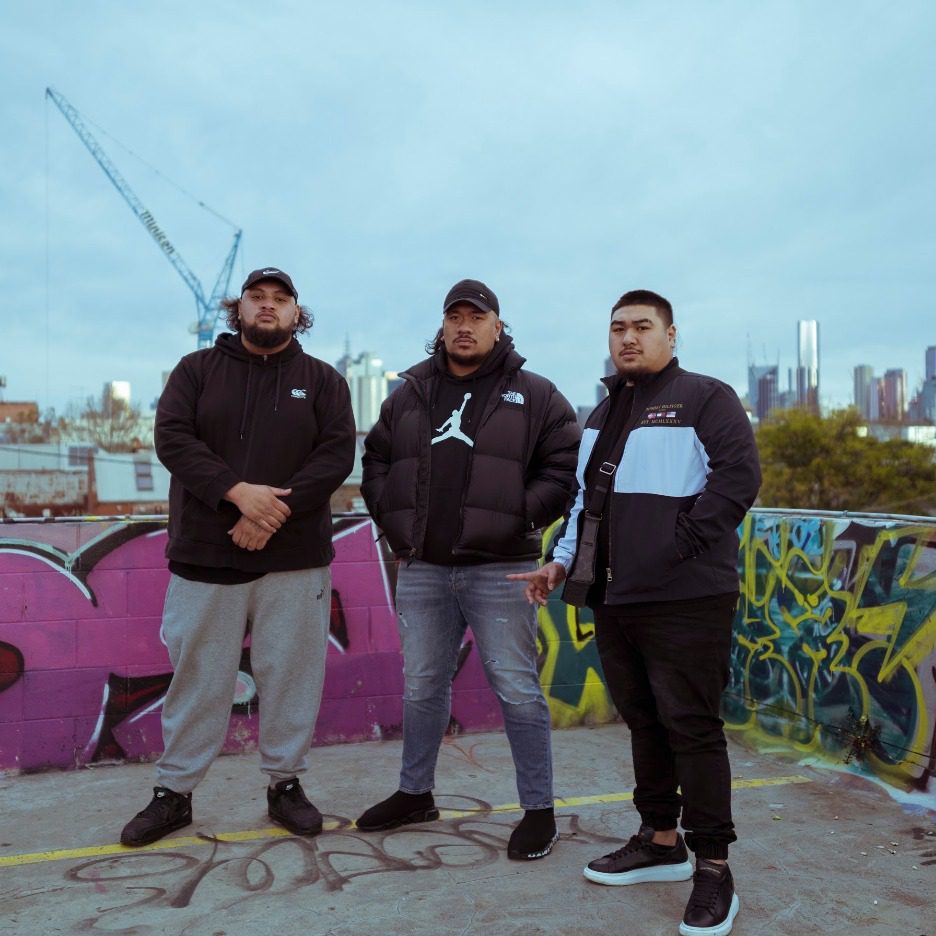 In what's tipped to be an integral part of our city's entertainment recovery in 2022,
GOLDEN SHORES FESTIVAL debuts exclusively on the Gold Coast over the Queensland
Labour Day long weekend April 29th, 30th and May 1st.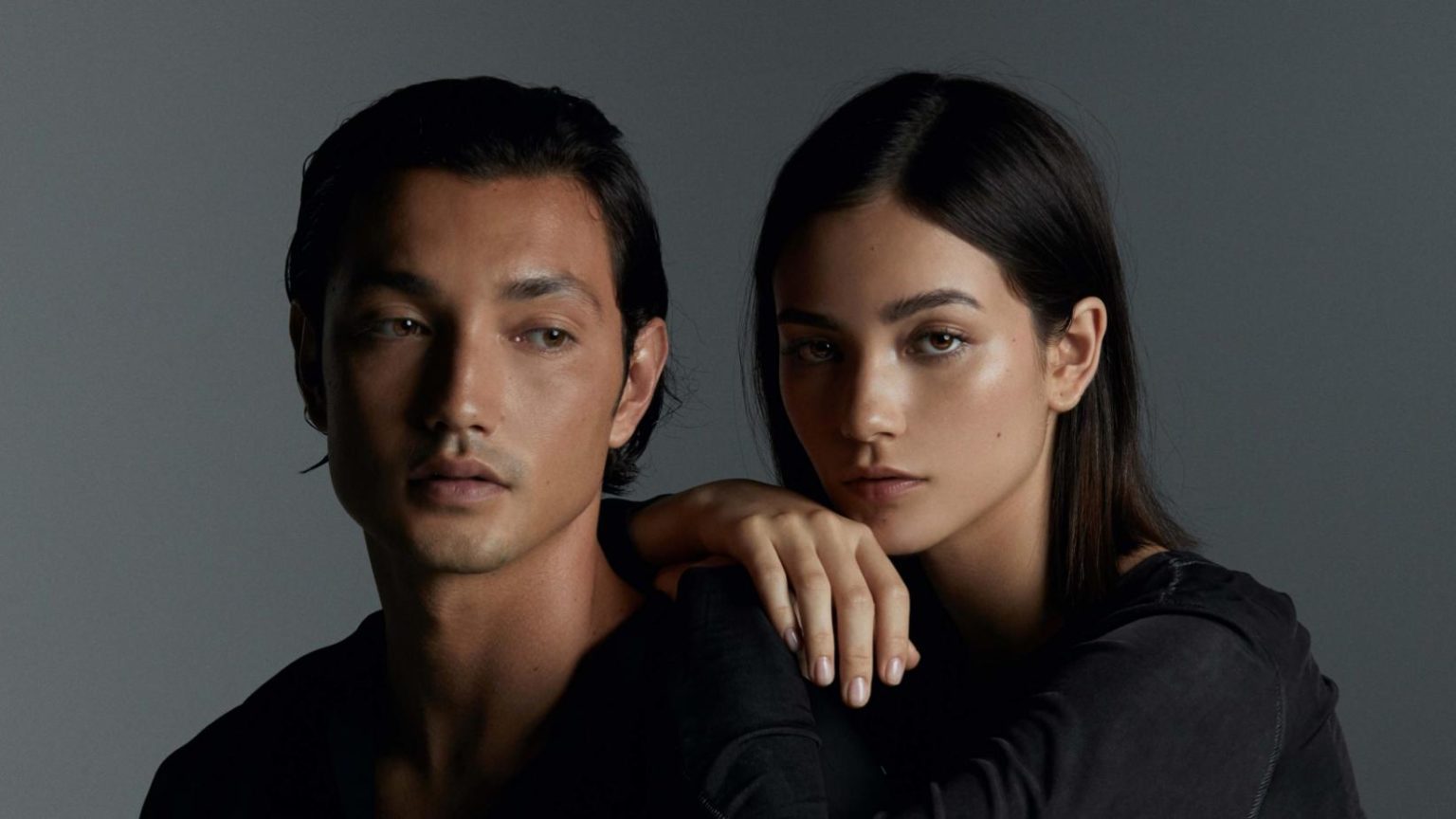 Showcasing three incredible line-ups over three consecutive nights, the inaugural
GOLDEN SHORES FESTIVAL is a feast of Australian hip hop, dance and indie music acts
headlining the long weekend. This is the hottest Aussie talent set against Australia's
most iconic beach location.
Bought to you by Gold Coast entertainment crew Cross Promotions, (the original
festival pioneers who bought us Beachlife and the famed SummaFielddayze), the Gold
Coast event has been designed with multi-genre appeal.
Promoter Billy Cross;
"The last 18 months have been particularly harsh on the local entertainment industry and it
motivated us more than ever to bring good music & entertainment to the Gold Coast. We are
very proud to have so much insane Aussie talent on our inaugural GOLDEN SHORES line-up."
GOLDEN SHORES is proudly supported by TRIPLE J.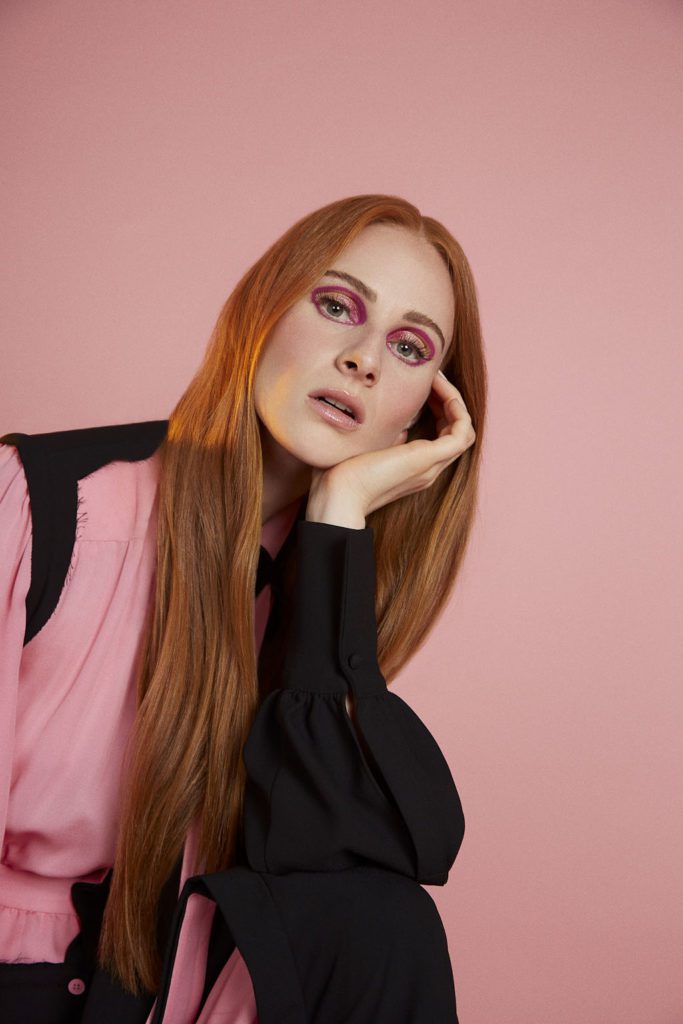 TICKETS ON SALE THURSDAY NOVEMBER 25th 2021 via Festicket.com or head to
GoldenShoresFestival.com
About Our Artists:
VERA BLUE
The metamorphosis of gifted folk singer/songwriter Celia Pavey into the electro pop
powerhouse Vera Blue has been as visually electrifying as it has musically scintillating. It
began with the release of the critically lauded EP "Fingertips" and its achingly ethereal
breakthrough platinum single HOLD. Musically, the track fuses Pavey's raw lyrical
insights and captivating vocals with elegant, hypnotic electronica.
SAFIA
Canberra trio SAFIA is made up of Ben Woolner (Vocals/Keys), Michael Bell (Drums) and
Harry Sayers (Guitar/Keys). SAFIA's theatrical stage show has earned them a reputation
as one of Australia's best live acts. They take the expansive sonic worlds they create and
turn them into a jaw dropping live experience.
THE PRESETS
The Presets took shape in 2003 when Julian Hamilton and Kim Moyes first met at the
Sydney Conservatorium of Music. The Presets have been recognised worldwide for
their dynamic live performances, playing hundreds of shows domestically and
internationally. Pacifica was released in 2012, featuring Rolling Stone Magazine's Song
Of The Year, 'Ghosts'. Pacifica was also nominated for an ARIA, shortlisted for the AMP
Award and received album of the Year in the Herald Sun and Daily Telegraph.
SAN CISCO
San Cisco are a four-piece indie pop group hailing from Fremantle, Western Australia.
Initially whipped up in the wake of high school graduation, the foursome soon found
themselves unwittingly defining hipster culture with the video for their breakout hit
"Awkward." Fast forward to 2015 where San Cisco delivered their sophomore album
Gracetown which debuted at #2 on the ARIA charts showcasing a new sound for the
band.
YOUNGN LIPZ
Hailing from the streets of South West Sydney, Youngn Lipz debut single
"Misunderstood" broke international barriers and took the world by storm, putting
Australian Hip Hop and R&B on the map in a way which had never been done before.
Whilst still at the very beginning stages of his career, Youngn Lipz is one of the country's
most exciting talents, bound for international success and global stardom.
HP BOYZ
HP BOYZ is an Independent Australian music group located in the South Eastern Suburb
of Melbourne known as Hampton Park. With so much success already achieved with
only being in the game for over a year, and also having big interests from the likes of
Tion Wayne, Sheff G, and Lil Tjay just to name a few, it's only right to say this crew is
destined for big things in the future.
LASTLINGS
Josh and Amy Dowdle are Lastlings, the Gold Coast sibling duo who have taken
their place as new leaders in the sweet spot between live and electronic. The duo
harbor a powerful, slow-burning energy and a deep dedication to their craft that
has set them far and apart across today's musical landscape. Amy contributes her
double-edged sword of intricate, wistful lyrics with her own ethereal vocals at
center stage while Josh complements with perfect electronic-driven synergy.
YOUNG FRANCO
Hot on the tongues of the global electronic music scene and charming his way to
your hearts is Brisbane producer Young Franco. With collective streams clocking
over 50 Million on Spotify alone, and multiple tracks added to high rotation on
Australia's national alternative network triple j, Young Franco is one to watch.
TRIPLE ONE
Triple One are an amalgamation of sounds, beers and all-nighters, impossible to
categorise and even harder to ignore. Their singles 'Showoff', 'Tarlo' and
'Valentine Kid' were added to high rotation on triple j and they were also profiled
by Complex, GQ and Highsnobiety. Onstage is where Triple One truly states their
case, having earned a notorious live reputation through relentless gigging in
Sydney.
WINSTON SURFSHIRT
Introducing Winston Surfshirt, the Sydney-based six-piece quickly winning over
fans and industry alike with their unique blend of funk, soul and hip-hop. Having
developed a cult following off the back of their raucous live shows, the band
originated as the solo project of singer/rapper/producer Winston Surfshirt,
before sequentially adopting other local artists and producers to form what is
now a musical collective.
LAST DINOSAURS
Last Dinosaurs have found a rhythmic succession over the last decade, one that's
plucked them out of Australia, pulled them through the eye of the European
needle, off to write in ancient Japanese ghost towns, onto America's most iconic
stages, and somehow grounded them in the middle of a sacred loophole – a ring
of fire, really – that few artists find.
STACE CADET
Australian producer, DJ, and vocalist Stace Cadet is creating some of the most
tempo-raising dance music in the electronic world right now. Born Stasi Kotaras,
the Adelaide-based artist has made a name for himself by creating music that
promotes a joyous, euphoric experience. He celebrates dance music for what it is
at its very core – a collision of music and human movement.
WOMBAT
At just 23 years of age, Wombat has accrued more than twelve million YouTube
views, and twenty million Spotify streams. The Glenorchy-born emcee has built a
name for himself at home in Australia, with his clever wordplay and inimitable
ability to deliver his very own style of fierce and explosive grime, drawing some
comparisons to the likes of UK heavyweights such as Devlin and Ghetts.
DAY1
Having grown up in both Perth and Brisbane, the 20 year old Maori-Australian
artist underwent a unique upbringing surrounded by different sounds, sights and
cultures. Combined with his natural vocal talents and ear for infectious beats,
Day1 is set to be one of Australia's breakout stars in 2021.
JESSWAR
Jesswar burst onto the hip-hop scene in 2017 with her debut single "Savage". The
Fijian-Australian rapper has earned comparisons to artists like Young MA and MC
Lyte. Jesswar grew up between Australia and Fiji making permanent residence in
Australia before starting schooling. Her musical influences range from Lauryn Hill
to Bob Marly, Kendrick Lamar to Missy Elliot.
BARKAA
BARKAA is a Malyangapa, Barkindji woman from Western New South Wales, now
living in South West Sydney on Gandangara land. Music to BARKAA has been part
of her journey to express herself, the truth and issues impacting First Nations
people. She released her debut single last year "For My Tittas" which put her on
the map and on a fast and steady incline as a critical contributor to Australia's
musical landscape.
MOTEZ
Motez' soundscape pushes the boundaries of your regular club producer, going
way back before he was making wholesome, wall-to-wall club cuts and rocking
festival stages. His classical piano know how and clear influences of the 90's
allows him to flex his skills and musical-taste across all of his releases, chalking
up six Hype Machine #1s and an ARIA Gold single.
KING STINGRAY
In its humble beginnings, King Stingray was just a do-it-yourself challenge – a
couple of mates stewing up hot tunes in an equally hot part of the Northern
Territory bush. Now, less than a year since they dropped their hooky debut
single, Hey Wanhaka in October 2020, these five Yolŋu (Aboriginal) and balanda
(non-Indigenous) lads from north-east Arnhem Land and Queensland have
become one of Australia's hottest new acts.
DVNA
DVNA (pron. Da-na), a colourful, bold and intriguing project born within the
depths of a Gold Coast bedroom. Her sound is fierce, emotive and heads straight
for your feels, fusing elements of soul, jazz and modern-day electronica to create
her own unique blend. She likes to write relevant, borderline humorous lyrics
exposing her very real conversations with friends, as well as revealing a more
personal insight about her own past.
DENA AMY
The South African-born, Australian-raised Dena Amy is a chameleon of the arts;
an accomplished DJ, singer, producer, dancer and actress. Having spent the past
few years writing, recording and touring across North America, Dena has recently
relocated from Los Angeles to Sydney to continue her journey and accolade as
one of Australia's most important new electronic artists.
SKRUB
Skrub is an old soul with his roots in classic hip hop but feet firmly planted in the
new wave of Australian rap. Skrub has been a Brisbane staple for the last couple
of years, self-releasing mixtapes and tearing down stages across the country,
slinging merch from his backpack. With a new tape GUMMO due very soon, there
is no doubt we are yet to see Skrub reach his peak. Watch this space!
YNG MARTYR
YNG Martyr is a 21 year old indigenous artist from Canberra, Australia, most
notably known for his viral song "Nike Ticks". Surprisingly, his music career began
in an online video game chatroom, when a competitor challenged him to
freestyle rap for his peers. After realising his natural freestyle abilities, Martyr
began writing and releasing original music. His sound fluctuates between highenergy
trap music and stripped-back R&B, all laced with uniquely catchy
cadences and rhythms.
YUNG GWOPP
2021 has been a tough year for a lot of people, but Yung Gwopp has taken it in
his stride with features in some of Spotify's biggest playlists including A1, New
Music Friday, The Drip and the cover art for Mellow Styles which has over 60,000
+ followers. Yung Gwopp has grown up in rural Australia and moved to Brisbane
to pursue his goal of becoming one of Australia's biggest Hip Hop exports.
TEENAGE JOANS
Living up to their ones-to-watch status, Teenage Joans today deliver the next
taste in their ever-growing catalogue with single 'Ice Cream' alongside the
announcement of their debut EP Taste Of Me. After taking out the triple j
unearthed high crown in 2020, the Adelaide two-piece have not slowed down,
releasing single 'Something About Being Sixteen' and playing two sold out coheadline
shows with TOWNS in Brisbane and Melbourne.
YORKE
Yorke's philosophy is simple: immersion and collaboration within the songwriting
community is key to creative growth. This ethos and dedication has
placed her in sessions with some of the world's most esteemed producers and
writers. Yorke's single 'Gravity' was written in a single day, when Japanese
Wallpaper and Yorke were experimenting in the studio. The result is a triumphant
track that encapsulates the turbulent emotions that arise out of ill-fated love, and
a thrilling re-introduction to the immersive, magnetic pop world of Yorke.