Gold Coast $1B masterplan development Paradiso Place wins nine prestigious awards at the 2022 Asia Property Awards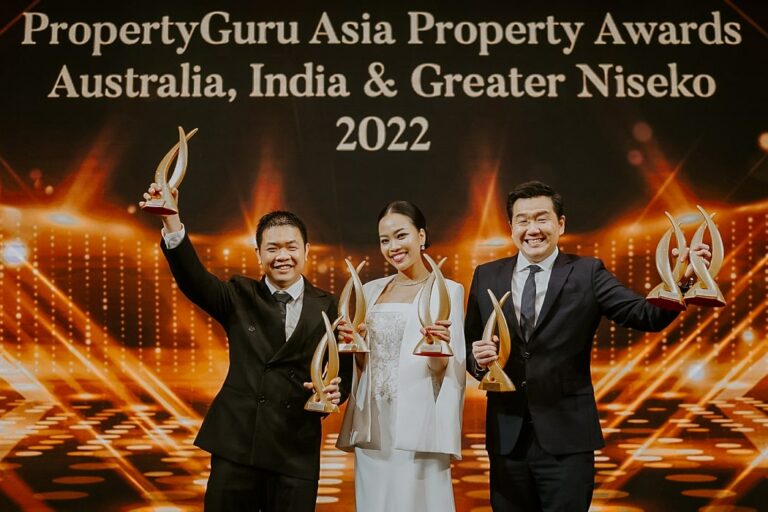 WORDS: Lee Gailer PHOTOGRAPHY Supplied
SPG LAND REPRESENTS AUSTRALIA TO WIN NINE PRESTIGIOUS AWARDS AT THE 2022 ASIA PROPERTY AWARDS FOR $1 BILLION MASTERPLAN DEVELOPMENT PARADISO PLACE
Highlights of Paradiso Place wins include Best Lifestyle Development, and topped 16 other countries to win Best Smart Building and Best Integrated Work From Home Development
Paradiso Place, a $1 billion residential masterplan development being delivered to the Gold Coast by leading international developer SPG Land, has won nine awards at the 2022 Asia Property Awards. The project won seven awards at the country level (2022 Asia Property Awards – Australia), including the prestigious Best Lifestyle Development award, the most by any development in Australia.  At the Grand Finals, Paradiso Place was further recognized with two regional Best in Asia awards, including Best Smart Building Development and Best Integrated Work From Home Development, among nominations from 16 countries/regions in Asia Pacific.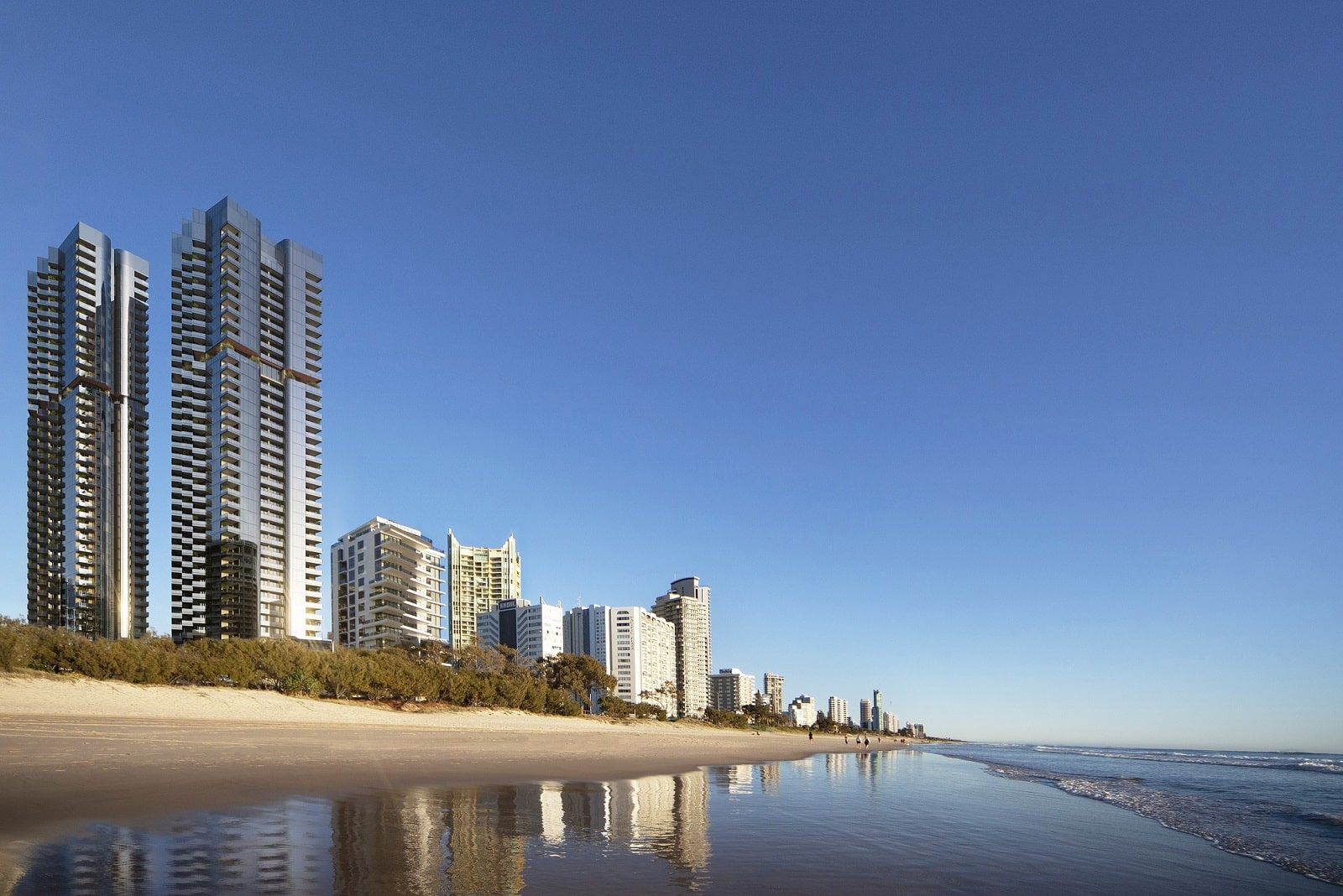 The incredible scope of Paradiso Place, with its market-leading apartment features, advanced smart home technology, upmarket retail and dining precinct on the ground level, extensive five-star resort amenities and full floor of co-working spaces won the development all seven nominated categories at the 2022 Asia Property Awards (Australia) announced on Friday 9th December in Bangkok, Thailand.
Paradiso Place also achieved added recognition as the best in Asia, winning two awards in the overall Best of Asia Awards at the 17th Annual PropertyGuru Asia Property Awards Grand Final.
Paradiso Place Awards at 2022 Asia Property Awards (Australia)
Best Lifestyle Development
Best Apartment Development (Queensland)
Best Integrated Work From Home Development
Best Waterfront Apartment Development
Best Smart Building Development
Best Apartment Interior Design
Best Apartment Architectural Design
Paradiso Place Awards at 2022 Asia Property Awards (Regional Grand Finals)
Best Integrated Work From Home Development (Asia)
Best Smart Building Development (Asia)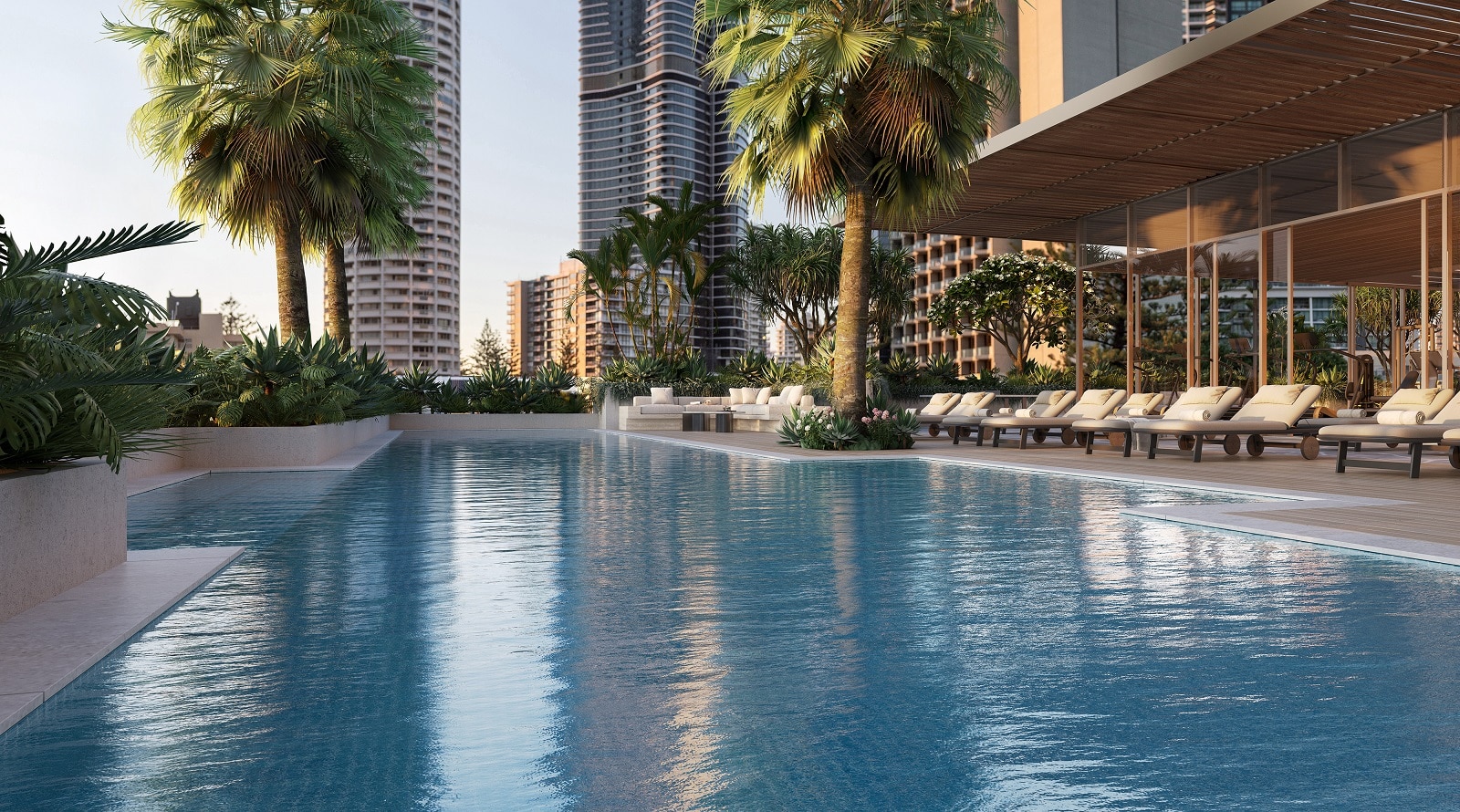 Set to transform an 11,483 sqm whole-city block between Surfers Paradise Boulevard and Ferny Avenue at the northern end of Surfers Paradise on the Gold Coast, Paradiso Place consists of three residential towers with a total of 792 one, two and three-bedroom designer apartments with exclusive access to premium five-star amenities. Tower 1 is the first tower to be constructed at Paradiso Place, with 258 units forecast for late 2025 completion.
SPG Land's Chief Sales and Marketing Officer Will Nhan said the group was honoured to accept an award for excellence in the Australian property development industry for Paradiso Place.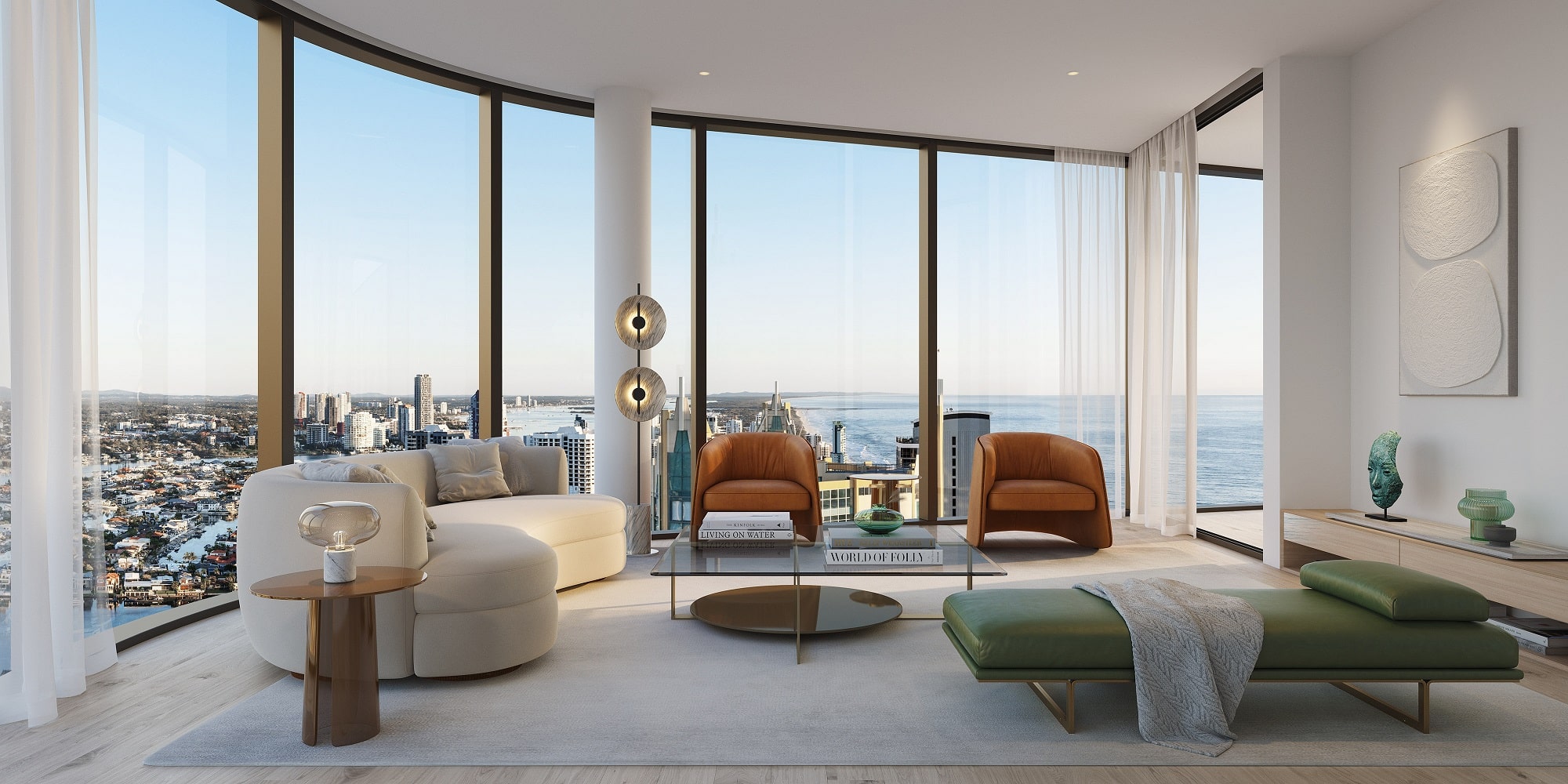 "We would like to thank all our partners and stakeholders for their expertise in helping shape Paradiso Place into an award-winning development," Mr Nhan said. "SPG Land team has brought together a tier one team to create Paradiso Place into an iconic landmark residential development that will transform this prime site in Surfers Paradise. It is with great honour that we accept these awards which are an endorsement of our vision for the project
Adrian Parsons, Managing Director of luxury apartment marketing agency TOTAL Property Group managing the apartment sales of Paradiso Place, said his team was proud to be involved in a very dynamic residential development that has won both local approval and industry recognition.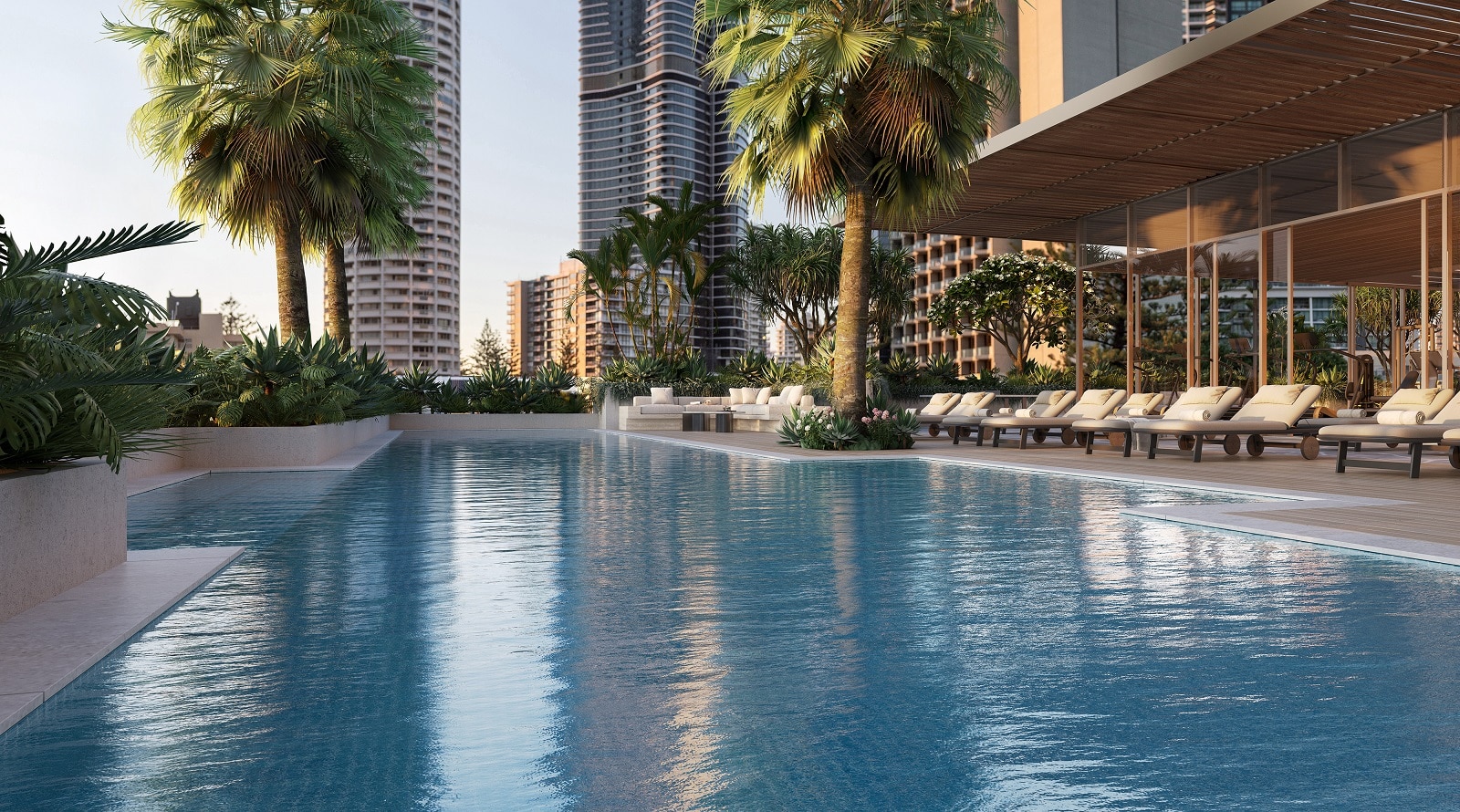 "Paradiso's wins at the 2022 Asia Property Awards shows what we have known about this development all along about this incredible new oceanside neighbourhood coming to the Gold Coast," Mr Parsons said. "Apartment buyers want unique lifestyle experiences, stylish architectural and interior design, smart home technology, as well as additional spaces to work from home. Paradiso Place meets all the criteria, and it is no surprise that we have been achieving stellar sales and are one of the fastest selling projects on the Gold Coast."
The Asia Property Awards, presented in 2022 by PropertyGuru, was established in 2005 to recognise Asia's finest in real estate, covering key markets in the Asia Pacific region to recognise real estate excellence in Singapore, Thailand, Indonesia, Australia, Malaysia, Philippines, Vietnam, Sri Lanka/Maldives, Japan (Greater Niseko), India, Cambodia, Mongolia, Myanmar and Mainland China/Hong Kong/Macau. The Asia Property Awards is recognised as the ultimate hallmark of excellence in the Asian property sector, boasting an independent panel of industry experts analysing key property markets around the region to recognise the region's finest real estate.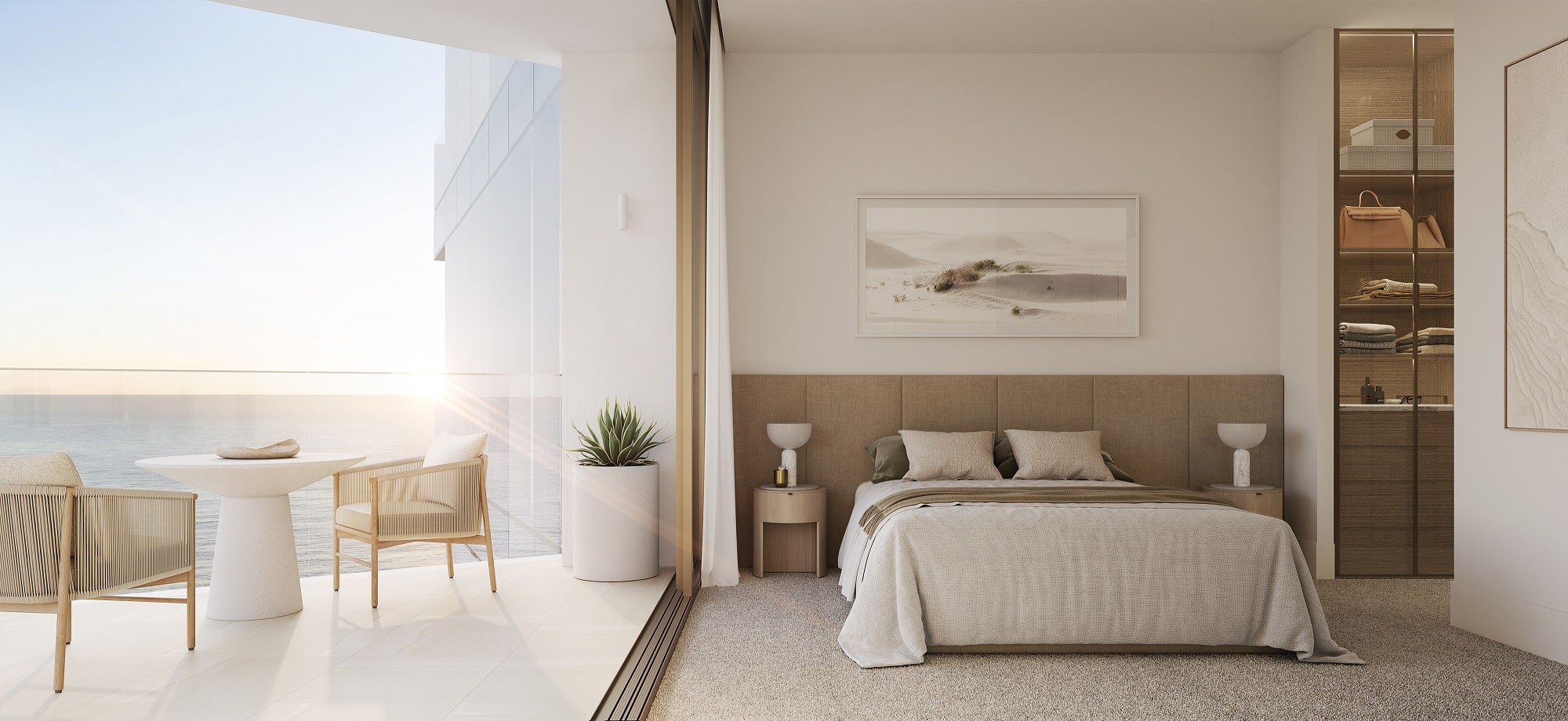 Paradiso Place can be discovered at the $4m Sales Gallery at 103 Ferny Avenue, Surfers Paradise, Gold Coast, with free onsite parking offering guests the opportunity to spend as much time as they need to explore the two full-sized apartments and get a feel for the luxurious quality, as well as take a deep dive through Paradiso Place inside the immersion room. Virtual tours of Paradiso Place are also offered for purchasers to experience the views, location and learn about the development from the comfort of their own home.
For sales information and to arrange for a personal tour of the Paradiso Place Sales Gallery, visit www.paradisoplace.com.au or phone TOTAL Property Group on 1300 103 111.