Global Expansion of Mondrian Brand – Announcing Mondrian Gold Coast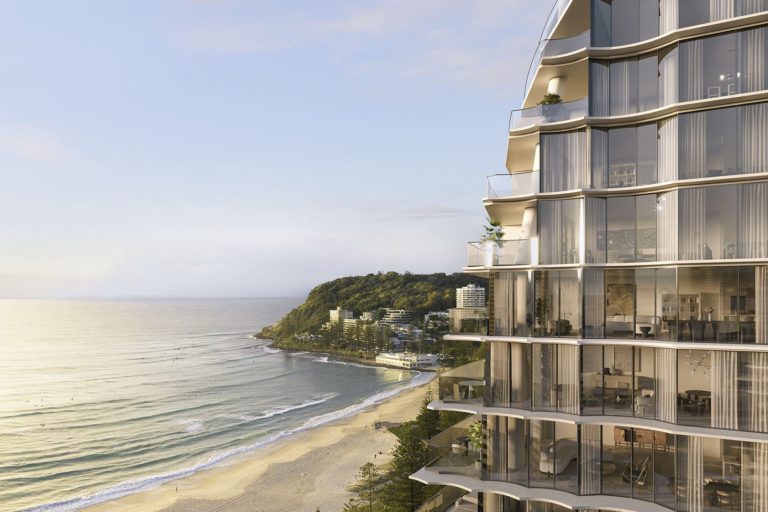 WORDS: PHOTOGRAPHY
Mondrian Gold Coast Is One of Nine New Mondrian Properties sbe Plans to Open Globally By 2022 with Six More to Be Announced.
Accor, a world-leading hospitality group, and sbe, the leading international hospitality group that develops, manages and operates award-winning brands, today announced Australia's first Mondrian hotel and branded residences will be built at the iconic Burleigh Heads Beachfront on the Gold Coast.
A stunning dual tower property, Mondrian Gold Coast is being developed in collaboration with Chris and Letitia Vitale's Vitale Projects. It will be constructed on an expansive 43,453 square foot (4037sqm) beachfront site on the corner of First Avenue and The Esplanade Burleigh Heads in one of the Gold Coast's most desirable neighborhoods. With 262 feet (80 meters) of ocean frontage, guests and residents will have direct access to the signature white sands and world-famous surfs of Burleigh Heads Beach. Mondrian Gold Coast will feature two distinct towers to separate the private residences, comprised of 89 luxury residential apartments, from the hotel, which will encompass 208 guestrooms. The buildings will be united by a three-level podium that acts as the building's common space and hub of activity, including a state-of-the-art fitness centre, spa, restaurants, and swimming pools, all overlooking the world-famous beach and Burleigh Headland National Park.
This coastal Queensland location will be sbe's first hotel property in Australia after the celebrated recent openings of Hyde Paradiso lounge in Surfers Paradise and Hyde Perth, further expanding the brand's luxury lifestyle experiences in the Asia Pacific. Mondrian Gold Coast is one of nine new Mondrian properties that sbe plans to open globally by 2022, with six more to be announced. It follows the company's recent opening of Mondrian Seoul Itaewon, and the announcement of Mondrian Shoreditch London set to open in 2021.
Mondrian Gold Coast will be developed on the corner of First Avenue and 50 The Esplanade at Australia's world-famous Burleigh Heads Beach on the Gold Coast. The prime beachfront location at Burleigh Heads on the Gold Coast, one of Australia's most desirable holiday and lifestyle destinations, positions Mondrian Gold Coast within walking distance of world-class cultural and tourism offerings, including the iconic Burleigh Heads National Park, restaurants, cafes, clubs and boutique stores.
The debut of the Mondrian brand to Australia reflects the continued strategic expansion of the brand's international footprint in partnership with Accor, which will include soon-to-be announced Mondrian properties in the Dominican Republic, Germany, the Maldives, Puerto Rico, Thailand, and Vietnam. By 2022, sbe plans to open 50 new hotels internationally, of which nine will fall under the iconic Mondrian brand.
For information on Mondrian Gold Coast, please visit www.mondrianresidencesgc.com or phone TOTAL Property Group on +61 7 55384711